Stretches of the Dominican Republic's sandy coast, including in Puerto Plata and Punta Cana, for example, have been catering to tourists for a decade and longer, and it shows. These resort towns could be Cancun or any other resort town in any other country.
But that's one face of the Dominican Republic…The Samana region is another. It's less known, less visited and offers a very appealing Caribbean retirement option in the small beachside town of Las Terrenas.
Cruise lines discovered this part of the Dominican Republic around 2006, when ships began calling at the small harbor town of Samana at the tip of the Samana Peninsula. The development that followed spread gradually inward from the coast, eventually reaching Las Terrenas. Today, Samana is a shell of a town that comes alive only when a ship is in port. Las Terrenas, on the other hand, has managed to take advantage of the benefits of development without succumbing to the darker sides. This one-time village has come into its own, thanks to a trifecta of recent infrastructure improvements that make it the best choice in the region for the would-be retiree. Key among these infrastructure developments is a new highway that cuts travel time between Las Terrenas and capital city Santo Domingo from up to six hours to only two.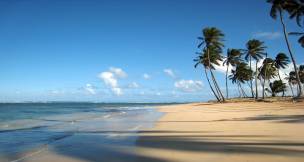 All of the recent development is not accidental. The country's Dominican Liberation Party, in power for the past decade, has targeted Las Terrenas for investment. Former PLD President Leonel Fernández had a long-term plan for the Samana Peninsula and Las Terrenas in particular. During his two terms, he saw the Santo Domingo-Samana highway laid and launched a massive marketing campaign to make Las Terrenas the "St. Tropez of the Caribbean," investing the country's money and his own in the area. He built El Catey, the small international airport that offers domestic flights as well as direct access to Canada and the U.S., and that has meant bigger numbers of foreign visitors and foreign investors.
Still a sleepy fishing village just 10 years ago, today Las Terrenas enjoys the advantages that come from improved access while retaining its small-town charm. Founded by the French in the 1970s, this hamlet has been attracting foreigners for decades. Foreigners here are an established and comfortable part of the landscape. After the French arrived, Germans, Italians, Swiss, Brits, Poles and Russians followed, not to the Dominican Republic in general, but to Las Terrenas specifically. This immigration history has resulted in an eclectic and welcoming international community supported by some very unexpected services for this part of the world, including a German meat shop, an authentic French boulangerie, a Swiss cheese shop and an Italian clothing boutique.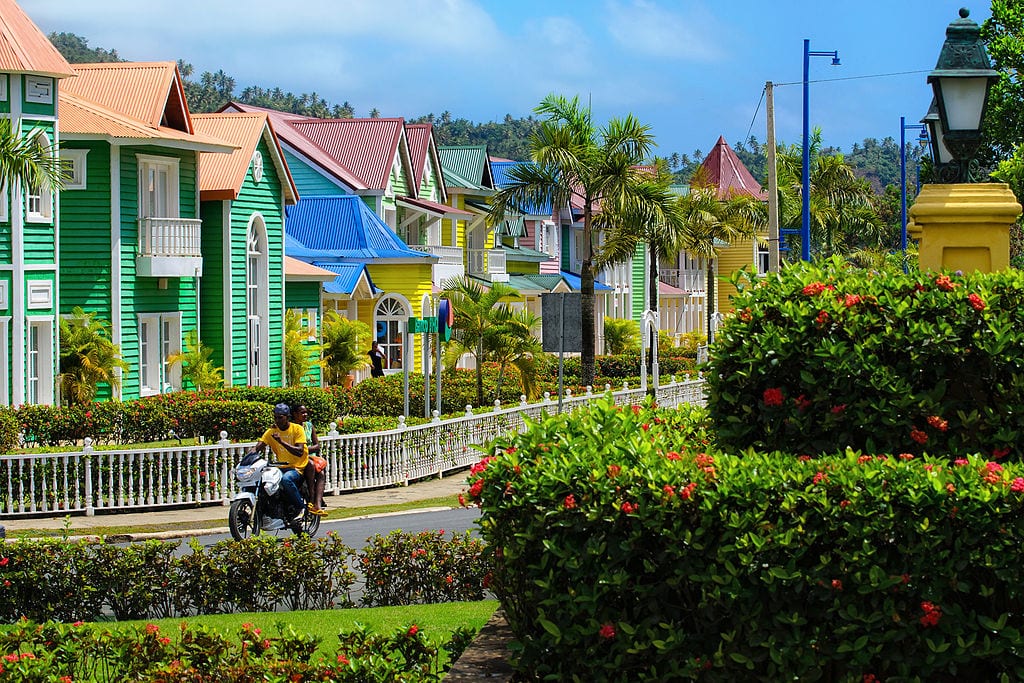 That's not to say that the local Caribbean culture is lacking. In Las Terrenas, Caribbean has melded with European. Typical Old World ideas about courtesy, aesthetic and attention to detail are evident everywhere. At the same time, while the once all-dirt town is now organized around flagstone plazas, and the roads are all paved and signposted, none of the tropical feeling has been lost. This is still a sun-faded, pastel-washed beach town, with coconuts falling in the streets and white sand around every corner.
With all the history and culture its foreign residents have imported over the years, the now real-world highway system, the new state-of-the-art, international-standard hospital, and a new, real-world grocery store, this place is expat-ready. While foreign retirees choosing to settle in Las Terrenas even a half-dozen years ago may have faced many day-to-day challenges, your move here could be comparatively turnkey.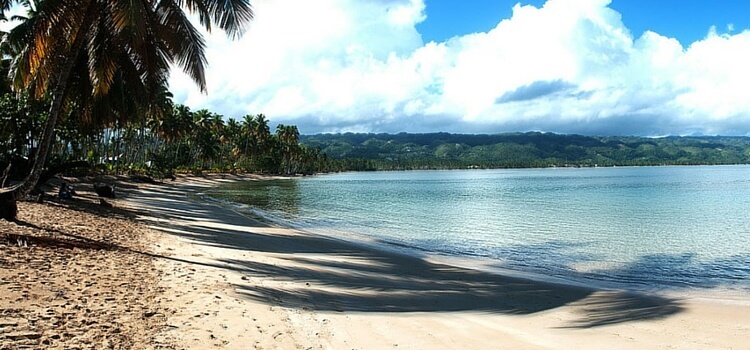 One of the most appealing things about Las Terrenas is the cost of buying beachfront digs of your own. Not only would your Caribbean retirement pad be affordable (you could buy an apartment for less than $100,000), but it would also be rentable, making this an ideal part-time retirement choice. You could rent out your seaside apartment half the year to earn income to supplement your retirement nest egg. Rental yields can average 12 percent per year net.
One of the nicest things about Las Terrenas' long stretches of sandy coastline is that they're not lined with hotels or massive condo developments. Height restrictions keep buildings at the beach to three and four stories, no higher.
More good news is that you could finance your Las Terrenas property purchase. The Dominican Republic is one country where it's possible for nonresident foreigners to borrow locally for the purchase of real estate. Depending on the bank and your personal financial situation, you could expect a 50 percent to 70 percent loan to value from a bank and a 20- to 30-year amortization. As in most countries outside North America, your age can limit the term. If you're 70 years old, you likely will need a younger co-signer to get a loan. If you're 60, the bank may give you no longer than a 15-year term. Interest rates aren't what you're used to in the U.S. either; expect 7 percent to 8 percent.