It may not be the first destination to roll off an entrepreneurial expat's tongue, but starting a new business in Costa Rica has a lot to recommend it.
It is not only an increasingly popular destination for tourists, but expats are also gravitating to the country, no doubt attracted by its reputation as being one of the happiest places in the world for expats to live.
That's the finding from the Happy Planet index, and the friendly people there will often say that the country exemplifies 'pura vida', or pure life.However, another big attraction, particularly for expats from the US, is that the country has a universal healthcare system for permanent residents and the medical provision is among the best in central America.
However, it should be appreciated that expats looking to move here to enjoy healthcare will need to gain permanent residency status, and for that they will need to have around $60,000 available before arriving.
Expats heading to Costa Rica will get to enjoy a stunning environment with idyllic beaches, forests and even volcanoes, as well as a wide range of industries offering opportunities.
Digital nomads
Let's not forget also that Costa Rica is a popular choice for digital nomads looking for a great place to live and start their online business. They will get to enjoy high-speed internet connections and 4G mobile phone networks.
Expats looking to create an import and export business should appreciate that the taxes for importing goods is high, which makes finding many common items extremely difficult, though this will create opportunities for those who can deliver items to expats who are willing to pay.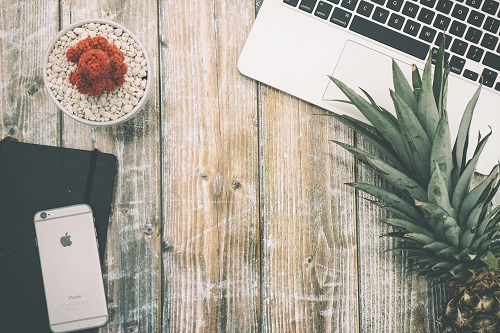 © Pineapple Supply Co on Unsplash
It helps also that the country is just a few hours by plane from the US, which makes it an easy destination for American expats to get to and from.
But there's more to Costa Rica than just a nice environment to live and work in. The literacy rate is particularly high, at around 98%, and the population is around 5 million people.
Many people are also attracted by the fact the country is aiming by 2020 to be 100% carbon neutral and while Spanish is the primary language, most people speak English, which is taught in schools as well.
Starting a business in Costa Rica
The first step for anyone thinking of setting up a business in Costa Rica is to consider which type of visa they will need since there are several available.
Expats can test the water for a business idea by getting a 90-day temporary visa automatically when entering the country. However, this only applies to expats from the US, Canada, the European Union, Brazil and Australia.
Once this visa expires, the expat must leave Costa Rica for 72 hours before returning and gaining the same visa for another 90-day period.
Other visa options enable expats to enter and remain for 30 days without an entry visa, but this is for those people from nearby countries including Venezuela and Belize.
Other expats will need to apply for a visa from a Costa Rican consulate or embassy in their home country.
For expats to legally work in Costa Rica, they will need to either have permanent residency status or be deemed as a highly skilled worker in an industry where is the demand for people with those skills.
Expats can then enter the country on a one-year work permit which has been provided by an employer.
However, expats who are looking to invest at least $50,000 to $200,000 in a business or in real estate can apply for temporary residency and then, after three years, apply for permanent residence status.
The process
As mentioned previously, an expat does not have to have residency to invest in a business since foreigners are allowed to own business and property in the country.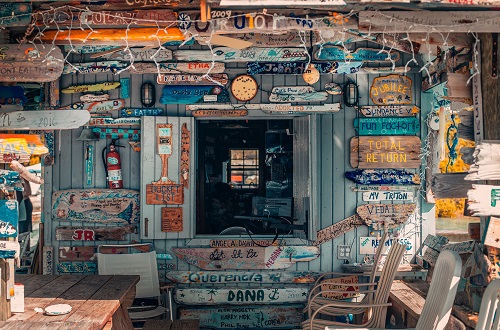 © James Zwadlo on Unsplash
And while an expat can take the money they've earned from the business back overseas, they cannot take a job that a local person can do.
For an expat to start a business in Costa Rica, they must:
• Register their business using a qualified lawyer (it will cost between $500-$1,000)
• The business must also be registered for paying taxes
• The expat will need a permit from the Ministry de Salud and Municipality.
Anyone starting a business in Costa Rica will have to pay income tax, while US expats particularly need to appreciate that they can claim their Costa Rican income tax bill against their US taxes, though advice from a taxation expert would be highly recommended.
Among the opportunities for expats looking to start their own enterprise in Costa Rica are:
• Real estate (though not many foreigners have returned to the market after the economic crash)
• Restaurants
• Bars (particularly beach bars)
• Shops
• Travel – helping tourists explore this fascinating country
• Hostels for travellers
• Hotels
• Finance firms
It's also worth noting for expats starting a business that the workforce can consist of no more than 10% of foreign employees and those who are foreign must have legal residency and a work permit that entitles them to work in the country.
Advantages of starting a business in Costa Rica
Another big attraction for starting a business in Costa Rica is that the country has what are known as free trade zones, or 'zonas francas', but the company must have fixed assets worth at least $150,000 for this to apply. If so, they will be exempt from taxes on imports, capital tax, and income tax, as well as real estate tax.
There are also various incentives, usually in the form of grants and tax exemptions, for businesses that create employment in forestry, tourism, agriculture, and some import and export markets.
Expats who create a business must also abide by the country's legally-established minimum daily pay limits. As an employer, the expat will need to pay the employees' pension plan and their public health insurance costs as well which will account for 22% of salaries paid.
In addition, expats will need to decide which of the five different types of corporation they will opt for and there's a growing trend for franchise operations in the country as well.
Expats should also appreciate that they will be dealing with lots of red tape, almost certainly more than they are used to, and they will need to wait longer for government agencies to complete their tasks.
However, one of the big reasons for starting a business in Costa Rica isn't just about the great location and opportunities the country offers, there's also the economic, social and political stability to enjoy as well as its excellent location for overseas market access – there's no doubt a great life is on offer for expats who make the effort.
Have you started a business in Costa Rica? Share your experiences in the comments!