Until recently the UAE was a shining beacon for international workers, drawing expats from far and wide to high-paying, low-tax jobs in the desert heat. From teachers to technical experts, executives to engineers, the country was a luxury destination that paid well and afforded a high quality of life.Seen as one of the most liberal of the Gulf nations, expats have enjoyed a champagne lifestyle whilst performing jobs that would be on average salaries at home. The rapid growth of the UAE economy as it diversified its portfolio lead to the need for experienced professionals who could manage and develop businesses and infrastructure and bridge cultural gaps to the west.
Western expats filled the majority of these roles, but Emiratis pitched in too, and government regulations insist that every company has a number of influential locals on the board.
On the face of it, Dubai is still sprouting a new skyscraper every week and Abu Dhabi's streets are chock-a-block with hypercars, but expats are starting to look elsewhere for employment. This is a symptom of the UAE's increasingly sluggish growth.
The country's wealth is based on its status as one of the world's biggest oil producers, with the government investment portfolio, known as ADIA, standing at an estimated USD$800 billion. But the lustre is increasingly lacking as prices for black gold sink to eye-watering lows.
ADIA's activities drive an economy that largely revolve around high-paying public sector jobs. As the oil wealth begins to dry up, the government have begun to implement austerity measures which have send shockwaves through a country used to an all-boom-no-bust economy.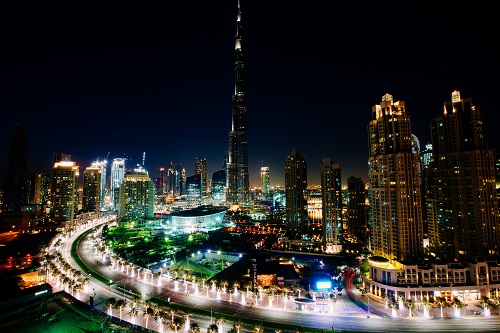 © Robert Bock on Unsplash
Government bodies are cutting jobs at the top and bottom of their pay scales, letting expats out the door first. This leaves an increasingly squeezed tier of middle management to handle responsibilities both above and below their pay grade.
In addition, the cost of living is rising, with expats expected to pay USD$20,000 in utility bills alone and the cost of medical treatment rapidly rising. In a land of extravagant largesse, belt tightening is having a striking effect on spending. In what have been labelled the 'ADIA effect", expats and Emiratis alike are scaling back their spending, further bruising the economy.
As the high paying jobs evaporate and the cost of living rises, it's hardly surprising that expats are considering alternative opportunities.
A lack of choice seems to be one factor driving expats back to colder climes. Professional recruiting company Hays conducted a survey in 2014 which showed that 78% of respondents working in the UAE intended to switch jobs in the coming year. The same survey conducted in 2016 shows that 94% expected to stay in their job for at least three years.
Chris Greaves, Managing Director of Hays, suggests that the slim pickings on the jobs market is making expats increasingly cautious about switching employers. He told Gulf News, "there were already enough warning signs about the short-term health of the economy to make some people more cautious about starting a job search."
It's not just insecurity that is driving expats away. With severe belt tightening throughout the UAE, infrastructure projects are being put on hold and building sites lie empty. Projects worth USD$81 billion are stuck in stasis until conditions improve, leaving a large number of expat engineers and project managers in the lurch.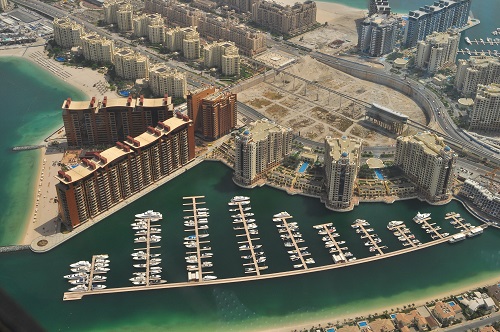 © Roman Logov on Unsplash
Although it sounds as though expats are on the receiving end of an economic drubbing, many are voting with their feet, moving on to greener pastures. A banker working in Abu Dhabi told Financial Times, "you feel the impact from the slowdown and rising costs, with people leaving or sending their families home — there are empty houses in my compound for the first time in many, many years."
Of course, the oil downturn has also affected other oil producing nations. Omani-based expats have seen their numbers decimated as projects are cancelled and companies shed salaried workers at an astonishing rate. A manager in Oman told Arabianbusiness.com how bad things could get in UAE. "In my camp in Sohar, there were more than 800 workers. As the company is not getting any new projects, they all are being sent back in phases. Now, including me, only a dozen are left."
The end might not be imminently nigh for the Emirates; recent efforts to diversify the economy away from oil have prevented a full failure. Future events such as Expo2020 will bring the world's investors to the UAE and showcase the country's best and brightest.
In the short term the expat exodus looks set to continue, with countries like Singapore attracting greater numbers of expat workers to their shores. The UAE can look forward to an uncertain long term future dependent on the temperamental highs and lows of the global oil markets.
Ultimately the movement of expats in and out of a country is a reliable indicator of its economic health as expats will naturally travel to the locations that offer them the best opportunities.
For the Emirati-based expat, now may be the time to pack up and move on, although the UAE is far from falling off the top of the tree when it comes to international wealth.
Article by Andy Scofield, Expat Focus International Features Writer