Nobody comes to the Morvan for motorways, theatres, discos or shopping malls. We are 20 miles from the nearest cinema, although movies are occasionally screened at the Centre Médico-Social in Corbigny, which also offers tap dancing classes, sewing bees, tax advice and the annual flu jabs. Even so, there is plenty going on in a restrained sort of way.Here festive fare puts more emphasis on foie gras and oysters and less on turkey and sprouts than in the UK. Christmas pudding and mince pies were unheard of here until I introduced them in 2005 using the Guinness Christmas pudding recipe and my granny's home made mincemeat.
My dictionary translates mincemeat as mélange de fruits secs et d'épices qui sert de garniture à des tartelettes. When will le mincemeat be accepted by the Académie, the language police who have already blessed le hot dog?
Digression: The mince pie in Lorna Doone contains minced sirloin of beef.
This has gone out of fashion. Here is a recipe for modern mincemeat.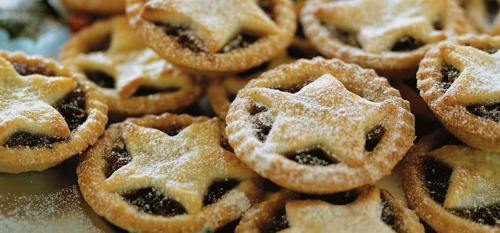 Both mincemeat and Christmas pud require shredded suet. As a child I had the job of mincing a lump of beef suet (translated by Harraps as graisse de rognon; true, as suet is the fat around the kidneys) for my granny, who mistrusted packaged suet. My mother preferred Atora, much to my relief. If packaged suet is obtainable in the Morvan I have yet to find it. I used to rely on kind visitors from the UK until I discovered the British Corner Shop, who supply Atora suet, both traditional and vegetarian versions, along with ready-made mincemeat, Christmas puddings and cakes. They also sell Christmas crackers, which I have never seen here, and a bewildering range of other delights.
Digression: My dictionary has no French translation for a Christmas cracker. It says: papillote contenant un pétard et une surprise traditionnelle au moment des fêtes. Un pétard is a firecracker, which seems likely to upset the Health and Safety Squad.
Boxing Day is rather an anticlimax in France. My dictionary translates it as le 26 Décembre. Indeed, December 26 is just another working day. New Year's Eve, however, signals another bout of merrymaking here: Noël and le Saint-Sylvestre are islands of jollity in a sea of 'business as usual'.
Our French friends were always mystified when we told them how John and I saw the New Year in. We declined party invitations: we had a date with the New Year's Eve edition of Musikantenstadl. Think of the old White Heather Club on New Year's Eve without the bagpipes, and you get the gist. The Silvesterstadl edition featured four hours of oompah bands and dancing, punctuated by sketches and interviews. The climax of Silvesterstadl was a fireworks spectacular over the Brandenburg Gate in Berlin. After an hour of dirndls, lederhosen, folk-dancing, oompah music and good clean wholesome fun, I usually retired to my study to catch up on my thank you letters, returning in time to toast the New Year; but John was spellbound throughout. We received this programme for many years in Suffolk, and John adjusted our satellite system to make sure he could enjoy his favourite programme in France.
Alas, times change. Now renamed Stadlshow in the hope of attracting a younger audience, it has had some bruising reviews. You can watch the finale of the 2015 edition here. As our son used to say, it was carp.
Perhaps we'll give it a miss next year.
And so we come to Twelfth Night, Epiphany, the last of the Twelve Days of Christmas: the feast of the Three Kings. Before we came here in 2005 Twelfth Night was the signal to take down the Christmas decorations, check the Christmas card list and polish off the thank you letters.
Here the star attraction is the Galette des Rois. This circle of rich buttery puff pastry with an almond cream filling – the mot juste is frangipane – conceals a fève, a little ceramic favour. Here is the recipe.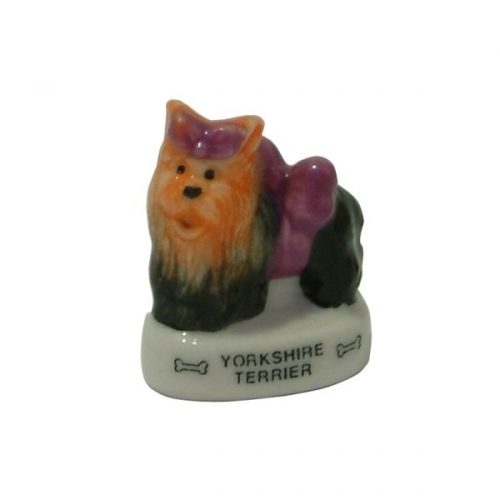 Whoever gets the slice with the fève is crowned King or Queen for the evening. 'Bought' galettes come with a paper crown, and some outfits issue a series of collectable fèves ranging from nativity scene figures to Disney characters. Marvel at the bewildering choice of fèves on the Faboland website.
Sometimes a traditional song is sung – as a round, like Three Blind Mice.
J'ai la fève, je suis roi.
La couronne est à moi.
Le roi boit, le roi boit,
J'ai la fève, je suis roi!
My free translation is,
Mine the favour, mine the crown.
I'm your king of high renown.
Pour the wine, drink it down!
Mine the favour, mine the crown.
A happy and peaceful New Year to you all.