Christmas is perhaps the most celebrated holiday in the world.
Christmas, as we know it today, is a delightful blend of decades of secular and religious traditions from around the world.
Christmas celebrations reflect the diversity of cultures and customs, and the various festivities can differ greatly from one country to another.
Here are seven heartwarming Christmas traditions from around the globe.One of the oldest countries in Africa, Ethiopia follows the Julian calendar, which means that Christmas comes on January 7th. The Ethiopian Orthodox Church calls the celebration of the birth of Christ Ganna. People fast for the entire day before Ganna and the next morning they all dress in white. The traditional dress of the Ethiopians is shamma, a white cotton wrap that has colored stripes across the ends. It is worn like a toga.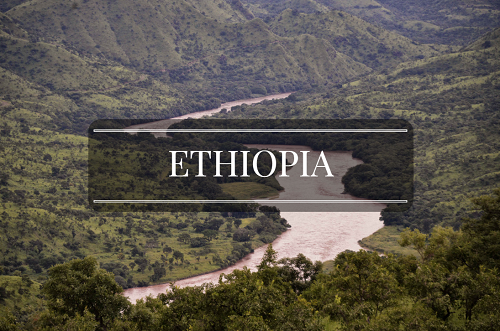 © Rod Waddington on Wikipedia
Ganna is a day when families attend church. On the morning of the special day, Ethiopians wake up at dawn and dress in traditional white garb. Urban Ethiopians may choose to wear western clothing, but always in white. Mass takes place at 4 in the morning. A few days later, there is another celebration where the priests don turbans and white and red robes, and even carry exquisitely embroidered fringed umbrellas. An Ethiopian church is built similar to the homes. The countryside has some very old churches carved out of rock. In the cities, the churches are more modern and are constructed in three circles, each within the other. At mass, the choir sings from the outermost one. All who attend church on Ganna are given a candle.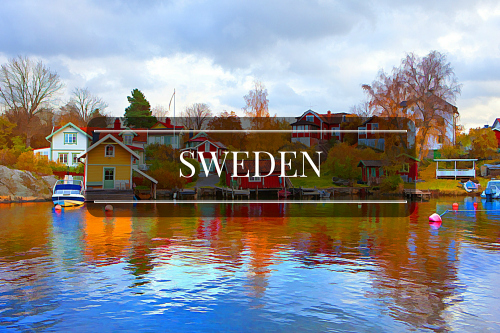 © Bengt Nyman on Wikipedia
During Christmas time in Sweden, one of the important celebrations is that of St. Lucia's Day on December 13th. The stories behind this celebration came from monks who were responsible for bringing Christianity to the country. St. Lucia or St. Lucy was a young Christian girl who was martyred for her faith in 304. One of the most commonly told stories is that she would bring food to the persecuted Christians in secret. She would carry candles on her head so she has he hands free to carry the food. The name Lucia also means 'light'.
December 13th was also the shortest day of the year and the winter solstice according to the old Julian calendar. It was also a pagan festival of lights, which transformed into St. Lucia's Day. Today in Sweden, a girl will dress up in a white dress with a red sash and will wear a crown made from lingonberry branches on her head. Candles are affixed to the crown. Lingonberry is an evergreen that symbolizes new life in the winter season.
While schools and some of the towns and villages in Sweden choose their own St. Lucia, there is also a national Lucia who is selected to pay a visit to hospitals and old age homes. At these places she sings a song about St. Lucia and distributes ginger snap biscuits called 'pepparkakor'. Another popular food that is part of Christmas tradition in Sweden is Lussekatts, saffron flavored buns with raisins.
Christmas Eve is also an important tradition in Sweden. It is the time for a feast or julbord (buffet) during lunchtime. Some of the dishes on the julbord include herring served in a variety of ways, cured and smoked salmon, cold meats, cheeses and several types of breads. There are warm savory foods such as 'prinskorv' (sausages), 'koldomar' (meat stuffed cabbage rolls) and 'revbenspjäll' (oven-roasted pork ribs). The scrumptious dishes are washed down with 'glogg', a sweet mulled wine, and coffee to signify the end of the meal. Another popular Christmas food is 'risgrynsgröt', which is a rice porridge eaten with 'hallonsylt' (raspberry jam), or sprinkled with cinnamon.
Presents are exchanged on Christmas Eve. An interesting and fun tradition is to watch Donald Duck on Christmas Eve in the afternoon! The Disney special 'From All of Us to All of You', is translated into Swedish as 'Kalle Anka och hans vänner önskar God Jul' meaning 'Donald Duck and his friends wish you a Merry Christmas'.
In the city of Gävle, a large straw goat is created every year for the beginning of Advent. Santa Claus also makes it to Sweden on Christmas, and is called 'Jultomten' accompanied by gnomes or elves called 'Nissar' or 'Tomte'.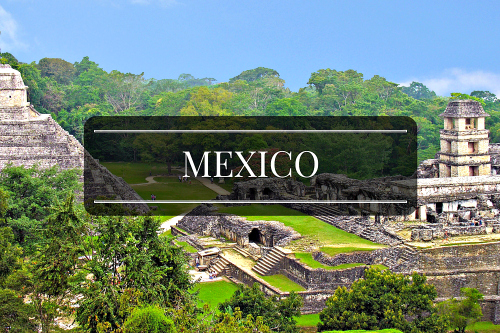 © archer10 on Flickr
In Mexico, Christmas celebrations take place between December 12thand January 6th. Children participate in Posadas or processions, from December 16th right up to Christmas Eve. Posada means inn or lodging, and there are nine in all. This is the celebration of the Christmas story of Mary and Joseph looking for a place to stay.
Homes are lit up with paper lanterns, and decorated with evergreens. In each procession, children carry candles and painted clay figurines of Mary and Joseph, with which they walk through the streets, calling at each home and singing a song about the Christmas story. As part of the posada tradition, every home informs the children that there is no room for them. They are then finally welcomed and the children give thanks and celebrate with food, games and even fireworks. Every night a different home hosts the celebration.
On Christmas Eve, the children carry figurines of a manger and shepherds, and when they find the Posada home, a figurine of baby Jesus is placed in the manger. Families then attend a midnight Church service.
A game that is played at Posada parties is piñata, which is a clay or papier-mâché jar full of sweets that is hung from a tree branch. Piñatas may take the shape of a donkey, or even a ball with seven peaks, representing the 'seven deadly sins'. Children are blindfolded and take turns to hit the piñata with a stick until it breaks and showers them with sweets.
In the south of Mexico, children are given presents on January 6th, which is Epiphany, or 'el Dia de los Reyes'. There is also a tradition of eating 'Rosca de Reyes' (Three Kings Cake) on Epiphany.
© Estec Co Ltd
Excited children eagerly await the arrival of St. Nicholas (Svatý Mikuláš) on December 5th. He is believed to be accompanied by a couple of angels and devils, and asks the children if they've been good during the year. He also asks them to sing a song or recite a poem, and hands them a basket of presents, such as chocolates and fruits. Naughty children also get a lump of coal! In the Czech Republic, St. Nicholas Day is a separate holiday.
Christmas celebrations begin in full swing on Christmas Eve. Some fast on Christmas Eve, and some even hope to see a vision of 'the golden pig' on the wall just before dinner. This is supposed to be a sign of good fortune. The traditional dinner on Christmas Eve consists of fish soup and fried carp with potato salad.
Christmas presents are believed to be brought by Ježíšek or Little Jesus. The tradition is that Czech children eat their Christmas dinner away from the tree, and a bell is rung just after they finish their meal. This is an indication that Ježíšek has come and left their presents under the tree. Presents are opened right after dinner.
Some families also gather around the tree to sing Christmas carols, and others attend church for a service at midnight, or the following morning. There's another Czech tradition or superstition where people throw a shoe over their shoulder on Christmas. If it ends up pointing towards the door, it means they will be married soon!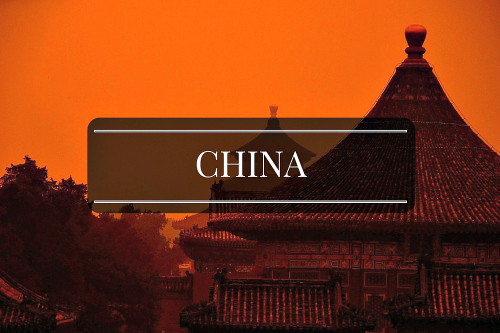 © pixabay
China has a small number of Christians, who refer to the holiday as Sheng Dan Jien (Holy Birth Festival). Homes are decorated with colorful paper chains, posters and evergreens. The Christmas tree is called the 'tree of light' and it is decorated with lanterns and flowers. Red paper chains are also used as they symbolize happiness. Cut-out red pagodas are pasted onto windows and the houses are lit up with paper lanterns.
For the Chinese, Christmas is a time for fun and color and brings brightness to the dull winter season. Children hang muslin stockings and look forward to a visit from Santa Claus, who is called Dun Che Lao Ren or 'Christmas Old Man'.
China's major cities such as Shanghai, Beijing and Hong Kong are brightly lit up and decorated for Christmas. The streets and stores in the big cities are also done up for the holiday. Christmas is not an official holiday in China. Still, many locals enjoy getting into the holiday spirit of Christmas.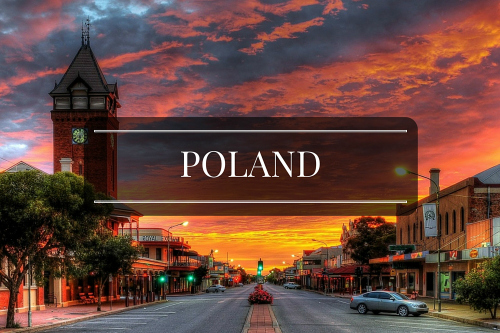 © Tomasz Wasylewicz on YouTube
In Poland, the beginning of Christmas is Advent. People avoid excesses during this time and some give up their favorite foods or avoiding attending parties. People also clean their homes in the days leading up to Christmas. Children take part in 'Jasełka'or nativity plays, and these are highly popular and are often more secular in nature.
Poland, being a largely Catholic country, gets very busy at Christmas time. It is, in fact, the most important day of the year. Christmas Eve is called Wigilia in Poland and it's a time when homes are decorated and people wear their festive best. In the evening, families gather together for the Christmas Eve supper called Kolacja Wigilijna. The tradition is to wait until the first star has been spotted in the sky. The meal consists of 12 dishes, meant to bring good luck during the next 12 months of the year. Meat is not consumed at this meal in remembrance of the animals that cared for the baby Jesus in the manger. Catholics perceive the 12 dishes as symbolizing the 12 disciples of Jesus. It is also a practice to fast until sunset, a custom followed in many Catholic countries. Beetroot soup or barszcz is one of the most important dishes during this time.
Another interesting tradition in Poland is to buy a live carp (which is the main dish of the Christmas meal) a few days before the big day. It is left to swim in the bath until the lady of the house kills it. Carp scales are supposed to bring good luck and some even keep them in their wallets for the whole year. Another traditional dish of the season is 'Bigos', made with bacon, cabagge and dried plums. This dish is usually saved for Christmas day or the following day, since it contains meat.
Before starting the meal, a big wafer biscuit with a picture of Mary, Jesus and Joseph is passed around the table, and each one takes a piece of it and eats. It is tradition to leave a place empty at the dinner table. This is for any unexpected guest. The Polish people believe that no one should be alone or hungry during Christmas, and so if someone unexpectedly comes to the door, they are welcomed in.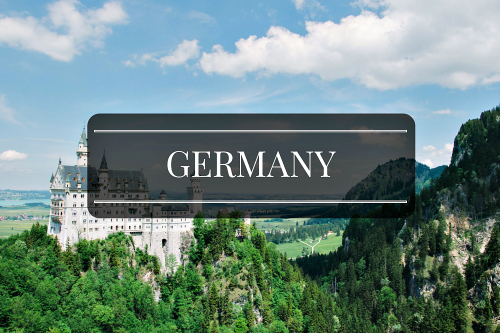 © snapwiresnaps on Tumblr
Christmas trees play an important role in Christmas celebrations in Germany. It is customary for the mother of the family to secretly decorate the tree. The tree is brought into the house usually on Christmas Eve.
Germany is renowned for its Christmas Markets, where a wide variety of decorations and ornaments can be found.
In the south east of Germany, children write letters to 'das Christkind/Christkindl', which translates as the 'the Christ Child'. The letters are decorated with sugar to make them attractive and are left on the windowsill during Advent. The Christ Child is not perceived as the baby Jesus in Germany. Instead, the term refers to a young girl with 'Christ-like qualities'. This is similar to the tradition of St. Lucia in Sweden. In the city of Nürnberg, a young girl is selected every year to participate as the Christkind in a parade, and she also officially opens the Christmas market before the start of Advent. She also performs a number of other 'official duties', which include visiting hospitals and children's nurseries.
What are the local Christmas traditions where you live? Let us know in the comments!