When it comes to healthcare in Costa Rica, the country has a variety of options for you to choose from. Comprising of both public and private healthcare services you have the option to choose between what type of service you'd like, and where to seek treatment. The main difference between the two is in the cost.
Using Costa Rica's Healthcare System
If you're in Costa Rica and are searching for non-urgent medical care, specialists are easy to find. The majority are situated in the capital of San Jose, but there are many medical facilities situated across the country. If you're eligible and are using the public healthcare system you won't need to worry about making payments, as this will be taken care of for you. However, if you're using private health insurance you may need to pay for costs upfront, before claiming them back later.The process for this will vary based upon your individual insurer, so if you're unsure it's best to check directly with your insurance provider.
The availability of care in each healthcare facility will vary, but if you're using a combination of public and private healthcare insurance you can often bypass long waiting times by being referred to a different facility. Appointments can be made quickly and easily, and you'll find a fast and friendly service.
What Coverage Is Provided?
The cost and coverage of health insurance in Costa Rica depends upon your residency within the country. When you become a resident, you must enrol in Caja, Costa Rica's social security system. Caja not only provides social security but also healthcare services; once you have enrolled, you'll pay a monthly fee of 7-11% of your earnings towards the system. You will then be entitled to a variety of healthcare benefits, including free consultations, specialist appointments, prescriptions and surgical procedures.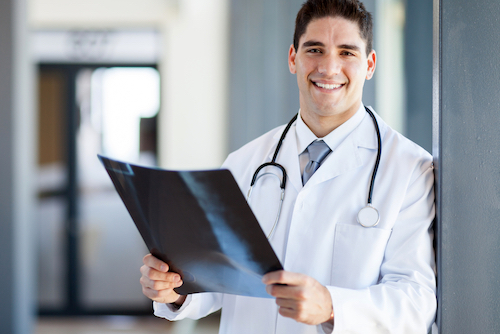 Consultations, tests and surgical procedures are covered under Caja
However, if you're travelling as a tourist or visitor in Costa Rica, then these benefits are not available to you unless it is a severe emergency.
All health conditions are covered under Caja, including any that were pre-existing before you enrolled in the healthcare system. This is something which, when you apply for private health insurance, isn't always covered—or at the very least, tends to come at a higher premium.
The biggest difference between public and private healthcare tends to be in the waiting times. All residents in Costa Rica are assigned to a local clinic and the clinics themselves are usually well run, however, it's rare that they house specialists, and so you'll often have to go elsewhere to get specialist treatment.
This is where private health insurance comes in handy. Of course, the cost for private health insurance will be higher than the cost you'd pay towards the public health service, but that cost comes with increased availability.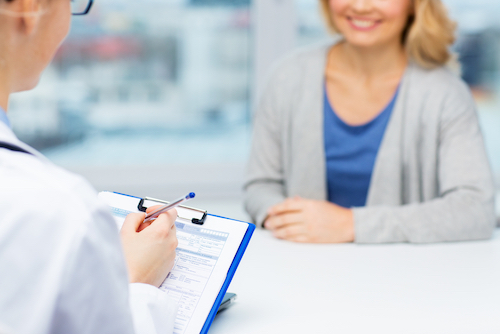 Private healthcare comes with increased availability
Private specialists often have much shorter waiting times and as a result, patients are able to be seen and diagnosed much quicker than they would if they were waiting for specialist treatment through the public service.
Because of this, many expats will have coverage under both—using public healthcare for their primary healthcare needs, and private healthcare for anything that is supplementary or requires specialist treatment.
Example Costs
The costs you will face when paying for health treatments yourself are relatively low. For example, a visit to the doctor rarely costs more than $60 (£47) regardless of whether the appointment takes place at your home, or in a surgery or hospital. Specialist appointments cost slightly more than this and will run between $80-$100 (£60 – £78), whereas scans and tests will vary depending upon the type you have, but as an example, an ultrasound will cost around $75 (£58).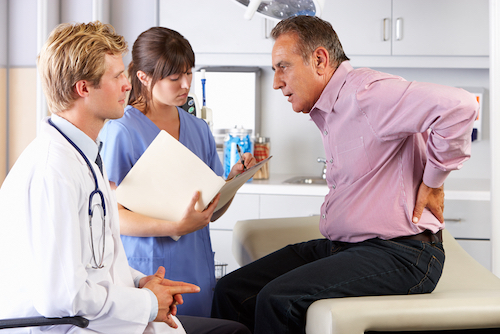 Costs will depend on the kind of care you need
For more complex procedures, the prices increase significantly, yet when you compare them to prices in the United States, for example, they are very reasonable. A few examples are given below.
Heart Bypass
Price in United States – Up to $130,000 (£100,751)
Price in Costa Rica – $24,000 (£18,600)
Heart Valve Replacement
Price in United States – Up to $160,000 (£124,000)
Price in Costa Rica – $15,000 (£11,625)
Angioplasty
Price in United States – Up to $57,000 (£44,175)
Price in Costa Rica – $9,000 (£7,000)
Hip Replacement
Price in United States – Up to $43,000 (£33,325)
Price in Costa Rica – $12,000 (£9,300)
Hysterectomy
Price in United States – Up to $20,000 (£15,500)
Price in Costa Rica – $4,000 (£3,100)
Knee Replacement
Price in United States – Up to $40,000 (£31,000)
Price in Costa Rica – $11,000 (£8,525)
Spinal Fusion
Price in United States – Up to $62,000 (£48,000)
Price in Costa Rica – $25,000 (£29,275)
How Much Do Prescriptions Cost?
The cost of a prescription will depend upon a variety of factors, including what the medication is, and its dosage, strength and quantity.
Certain medications may be slightly more costly due to the way they are packaged. For example, some medications come in blister packs which is great for the integrity of the medication, as the individual wrapping prevents humidity damage—but is not good if you take medication frequently as it can be costly. If you use the public healthcare system you can get regular prescriptions at no additional cost, so this can be a good way to keep your costs low.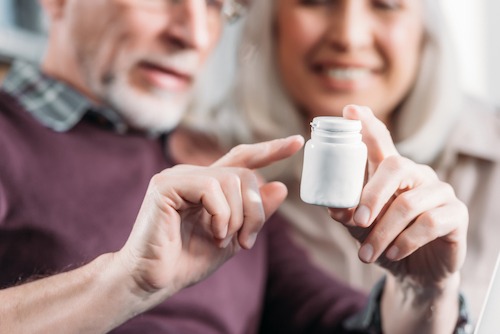 The costs of prescriptions vary greatly
There are many medications which don't need a prescription to be purchased. If you're a long-time user of a particular medication, you may be able to get what you need without being required to book an appointment with your doctor for a prescription. However, this does depend on what medication you're taking, as class A painkillers, for example, will not be readily available.
One thing to be aware of when searching for particular medications is that not all of them will be listed under the brand name. Often medications are generic (for example, Nurofen is the brand name of a type of ibuprofen). So you should know the generic names of the medications you're taking to make sure you can find the correct ones.
Which Hospital Should I Go To For Treatment?
Your doctor will refer you to the facility you require, depending on your specific medical needs. Some of the most popular hospitals in Costa Rica are:
– Hospital Mexico
– Hospital La Catolica
– Hospital Clinica Biblica
– Hospital CIMA San Jose
However, these are not your only options. There are 250 clinics and around 30 hospitals in Costa Rica, some of which will be better equipped than others. Regardless of where you are sent for treatment, however, you can expect a high level of care in Costa Rica.
Would you like to share your experience of life abroad with other readers? Answer the questions here to be featured in an interview!