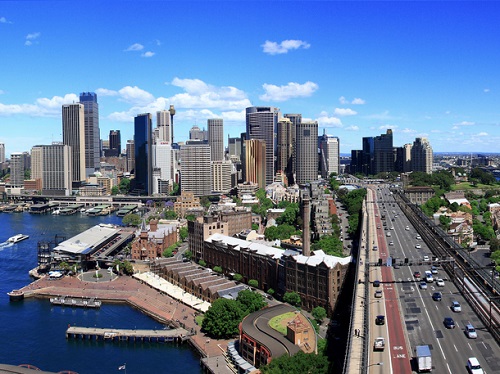 Private health insurance is a popular acquisition in Australia, as individuals and families seek to supplement their Medicare provision. However, health insurance can be costly, and it is wise to do your research before committing to a policy. It is worth noting that health insurance premiums rise annually on 1st April. Therefore, if you secure your premiums before this date, you will be spared from paying the increased rate until the following year.Choosing a health insurance policy can be an arduous, confusing process, as there are many providers to choose from, each offering several different products. The cost of your health insurance in Australia will ultimately depend upon the specific elements you choose to make up your policy, as well as the number of people who will be insured under it.
In order to save money on your health insurance, you may wish to check that you are only looking to pay for the services that you require. You should also do some research and shop around. Read on for more information.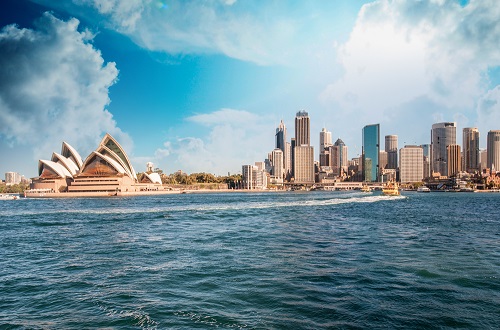 The cost of your health insurance in Australia will ultimately depend upon the specific elements you choose to make up your policy.
Pay only for the services you require
Pay close attention to what is included in each policy you consider. Some will add extras on, which bump up the price but may be of no benefit to you. For example, if you are under 50 and trying for a baby, you can rule out some of the extras for older people, whereas if you are over 50, you are unlikely to need obstetrics or IVF add-ons.
Do your research
Another easy way to save money is to plan ahead and decide which benefits you are most likely to use. You may want to consider Australia's most-claimed health services when making this decision.
Hospital cover
Almost 50% of Australians have a hospital health insurance policy, for which cardiac problems, knee replacements and hip replacements are three of the most common claims. Including this in your policy could therefore prove a wise move. Also include any other services your family history indicates you may need in the near future. Remember that your requirements will change as you get older, so make sure you review your policy regularly and amend it whenever necessary.
Extras cover
More than half of the Australian population is currently covered by an "extras" health insurance policy, but this can be unnecessarily expensive. Many providers offer luxuries, such as gym memberships and massages, as extras – try not to be distracted by these benefits. The most commonly claimed extra services are dental procedures, optical treatments and preventions, physiotherapy and chiropractic treatments. Finding a simple extras policy that combines all four for a great price could therefore save you a lot of money.
Pay a higher excess
Paying a higher excess can help to lower the premiums on your private health policy. However, if you are admitted to hospital, you will then have to pay more for your stay. Paying a higher excess may suit a young, healthy person for whom hospital stays are few and far between. If you have ongoing health conditions, you may not wish to do this.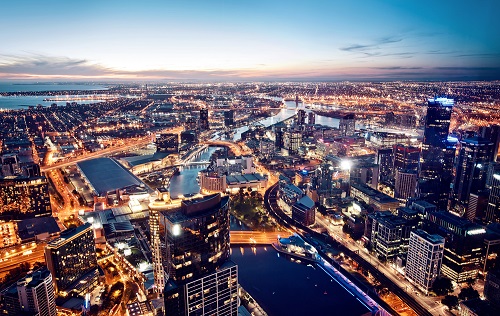 Paying a higher excess can help to lower the premiums on your private health policy.
Avoid lifetime health cover loading
Taking out health insurance before you are 30 years old will save you money in the future. Anyone signing up to a policy before their 31st birthday pays the minimum premium on health insurance, due to lifetime health cover (LHC). If you are over the age of 31 and buying a policy, you will need to pay an extra 2% for each year over the age of 30 that you went without cover – this is called LHC loading.
The deadline to take out a health insurance policy and avoid LHC loading is the 1st July following your 31st birthday. New migrants over the age of 31 can avoid LHC loading by taking out private health insurance within 12 months of being registered for Medicare.
Shop around
Try not to fall into the trap of choosing the first health insurance policy you see or hear about – take time to research several. You may be surprised at your findings when you compare policies and realise just how different they can be. However, it is important to remember that the cheapest policy is not necessarily the best. Pay close attention to the exact features each provider offers, to ensure you are getting the most for your money.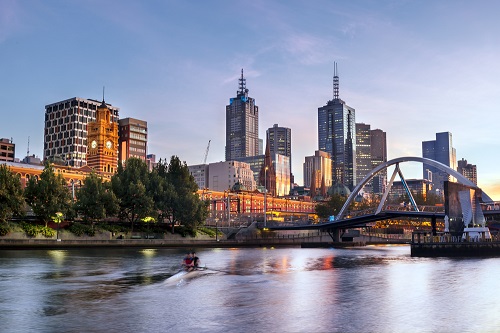 In Australia, you can get medicines from pharmacies, which can also provide free health advice and information on medications and minor ailments. Some medicines require a prescription, and these may be different from those requiring a prescription in your home country. For example, in Australia, strong painkillers, antibiotics, and contraceptives all require a prescription.Once you have a prescription issued by a doctor, you can take it to any pharmacy. If it is for a medicine that is readily available, your prescription may be catered for immediately, though sometimes you may be asked to wait, or to return at a later time.
Most towns in Australia have at least one pharmacy that opens during evenings and on Sundays, to fulfil emergency prescriptions; some cities also have 24-hour chemists.
For anyone with a Medicare card, prescriptions are subsidised via the Pharmaceutical Benefits Scheme (PBS). As well as residents, visitors from countries with which Australia has a reciprocal healthcare agreement can benefit from PBS prescription subsidies. These countries are:
• United Kingdom
• Ireland
• New Zealand
• Malta
• Italy
• Sweden
• The Netherlands
• Finland
• Norway
• Belgium
• Slovenia
If you cannot provide proof of your nationality, you may be required to pay full price for prescription medications. However, you will later be able to claim a refund at a Medicare customer service centre.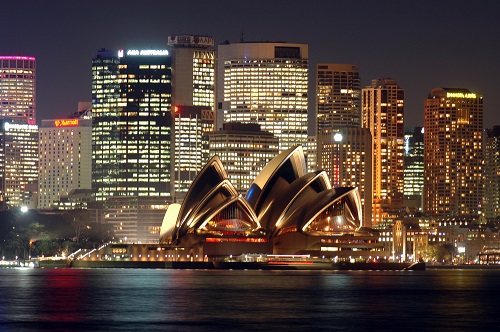 If you are visiting Australia from a country that has a reciprocal healthcare agreement, you can benefit from PBS prescription subsidies.
Current fees
Patient co-payments
The term "co-payment" refers to the amount an individual must pay towards the subsidised cost of a medicine. From 1 January 2020, you may pay up to $41 towards each PBS medicine. The amount payable is adjusted each year on 1 January.
Since 1 January 2016, pharmacists have had the choice of discounting the PBS patient co-payment by up to $1.00 per medicine. This is at the discretion of the pharmacy.
Safety net
The current safety net threshold stands at $1,486.80. This means that once you have paid that amount towards prescriptions in one calendar year, you will only pay a concessionary rate for the rest of the year.
The threshold applies to a household, regardless of the number of individuals that make it up. For example, the same threshold applies to an individual as it does a family with dependent children.
In order to be eligible for the safety net, you must maintain records of PBS expenditure on a Prescription Record Form (PRF), which is available from any pharmacy. Once the threshold has been met, a safety net entitlement card will be issued by the pharmacist.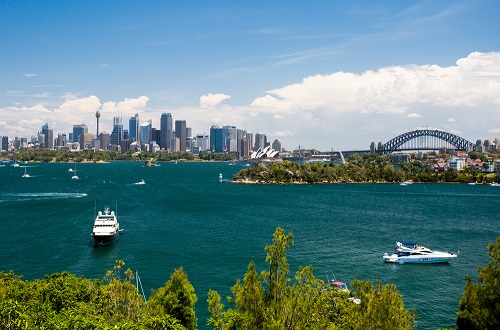 In Australia, once your household has paid a defined amount towards prescriptions in one calendar year, you will pay a concessionary rate for the rest of the year.
Foreign prescriptions
Any individual visiting Australia may bring a maximum of four weeks' prescription medication into the country with them, which is usually enough for visitors. If you are emigrating to the country, you will need to organise your medication promptly to ensure a smooth transition. Brand names for medications vary between countries, so you may need to ask your GP for the generic name of any medicines you are prescribed. This will make it easier for an Australian doctor to match your current prescription, and to do so quickly.
In order to have your regular medicines prescribed in Australia, you will need to provide a current prescription including the following details for each medicine:
• Chemical name
• Dosage
• Manufacturer's name
• Trade name
This will then need to be endorsed by a GP registered in Australia before it can be taken to an Australian pharmacy to be fulfilled.
Dentists and optometrists
Under the PBS scheme, dentists are unable to prescribe medicines, and optometrists may only prescribe certain medicines. However, dentists can prescribe medications from a separate dental formulary, if required.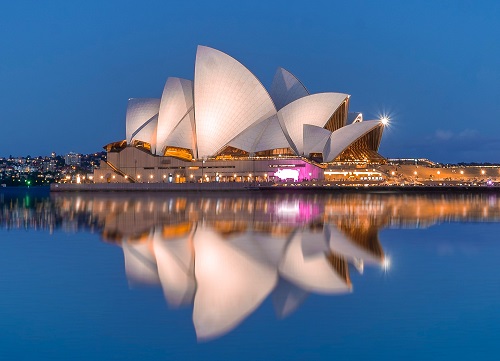 Australia has one of the most highly developed healthcare systems in the world, the overall standard of which is excellent. The government funds part of the public system, called Medicare, which covers most medical treatment at public hospitals. Australian taxpayers also contribute to Medicare funding, paying 1.5% on all taxable income.Medicare covers inpatient care, up to 75% of primary care, GP services, tests, and examinations. Most other charges are funded via private insurance, which must be contributed to separately – it is the responsibility of the individual to arrange this. Medicare does not cover ambulance services, private hospital treatment, cosmetic procedures, complex dental treatment, eye care, hearing aids, or physiotherapy.
Under reciprocal healthcare agreements, citizens from the following countries (who can present a valid passport from their country of birth) are entitled to some subsidised health services from Medicare whilst visiting Australia:
• United Kingdom
• Republic of Ireland
• Belgium
• Finland
• Italy
• Malta
• The Netherlands
• New Zealand
• Norway
• Slovenia
• Sweden
It is, however, advisable to arrange comprehensive medical insurance before you arrive in Australia, as the reciprocal healthcare arrangements only cover medically necessary treatment. Existing conditions are exempt from cover, as are non-urgent ailments. It is also useful to remember that the reciprocal agreement only applies to visitors; students and long-term residents will need to make alternative arrangements.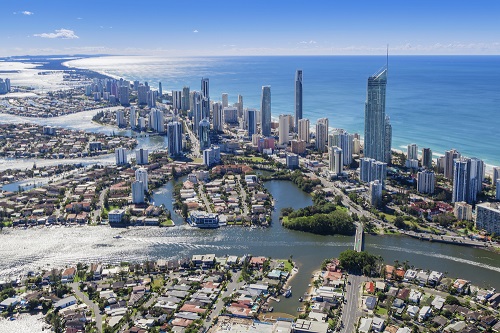 Australia has one of the most highly developed healthcare systems in the world.
Once you are in possession of a visa, you will be able to register for Medicare. Application forms are available online, but must be delivered in person to a Medicare service centre, along with the supporting documents. Once your application has been approved, you will be issued with a Medicare card, which you will need to present when you access any healthcare service in Australia.
As well as the Medicare application form, you will need to provide your current passport, a valid visa, and proof from the Department of Home Affairs that an application for permanent residency has been made. These documents must be original, and they need to be presented for each person you wish to register.
Once registered, your Medicare card should arrive within four weeks, though it is possible to obtain a digital version that can be used immediately, if necessary. Any child registered on their parent's card does not need to re-register when they are an adult; they will be sent their own Medicare card once they turn 15.
Private insurance
Private medical insurance policies are a good idea for all expats, as they cover services not included by Medicare. Private insurance covers ambulance services and private hospitals, as well as other, more general, treatment cover. Anyone considering taking out a private insurance policy should head to privatehealth.gov.au, which lists all private health insurance providers that are recognised for an insurance tax rebate.
Average private insurance costs for one adult are likely to be around £77 per month, while a family of four could expect to pay as much as £620 per month for high-end comprehensive cover.
Most permanent residents in Australia with private health insurance are eligible for a tax rebate of around 30% of their premiums (the actual amount is variable based on age, income and number of dependants).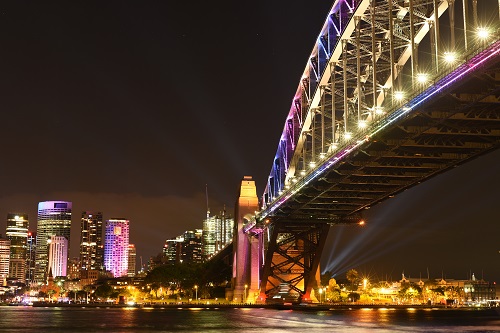 Private medical insurance policies are a good idea for all expats, as they cover services not included by Medicare.
Medicare surcharge
Permanent residents who earn more than a certain amount and are covered by Medicare are liable to pay a surcharge of 1% to 1.5% of their income. This step has been undertaken by the government to encourage people to take out private insurance, and to reduce the strain on Medicare. The following may need to pay the surcharge:
• A single person having a taxable income exceeding $90,000
• A family with one or more children having a combined taxable income of more than $180,000, plus $1500 for each dependent child
Lifetime health cover
Expats who have recently arrived in Australia can register for lifetime health cover after their 31st birthday, or one year after Medicare registration, whichever is later.
Please note: if you need emergency medical assistance at any point whilst visiting or residing in Australia, you should dial 000 and ask for an ambulance.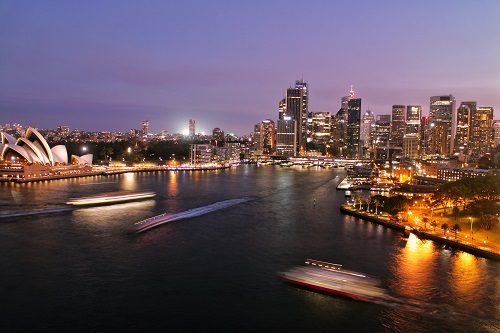 In Australia, you must register your pregnancy with a GP or midwife as soon as possible after you have received a positive test result. Once you have registered, antenatal (or before birth) care will begin. Antenatal appointments are a vital part of every pregnancy; they allow health professionals to ensure mothers and babies stay healthy by identifying, preventing and reducing potential risks. They are also a great opportunity to ask any questions you may have about your pregnancy.Antenatal care is usually initiated by a GP, after which appointments will be carried out by a midwife or obstetrician. Where the appointments take place will depend on where you intend to give birth. In Australia, you have four options:
• Public hospital
• Birth centre
• Private hospital
• At home
If you are planning to give birth in a public hospital, you will usually see a midwife at your local hospital. For birth centres, you will probably have your appointments onsite with a midwife. If you intend to give birth at a private hospital, antenatal appointments will most likely take place with your obstetrician, at the hospital of your choice. If you choose to have your baby at home, it is likely that you will see a midwife either in your home or at your local hospital.
The number of antenatal appointments you will be given during your pregnancy depends on several factors, including whether you are a first-time mother, and whether there is a high chance of significant risk to you or your baby. Generally, a first-time mother with a straightforward pregnancy will have nine or 10 appointments. A mother who has already had a baby / babies will generally be given seven or eight appointments. If there are any complications or significant risks, the number may rise – this could be due to extra tests and scans.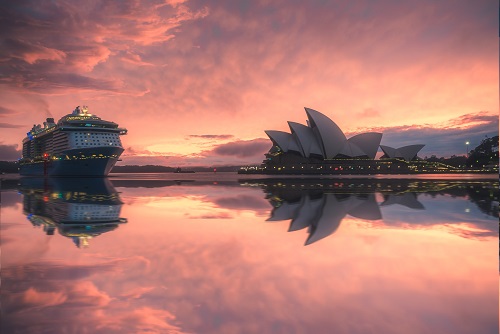 If you intend to give birth at a private hospital in Australia, antenatal appointments will most likely take place with your obstetrician, at the hospital of your choice.
Antenatal care covers appointments, checks, scans, tests and discussions, including:
• Ascertaining when the baby is due, using the date of your last period as a guide
• Discussing medical and family histories, including details of any previous pregnancies
• Making a note of any medication you are currently taking, and the potential effects this could have during pregnancy
• Ensuring you have had a recent smear test
• Discussing any health concerns you have, and providing support for any mental health worries or conditions
• Checking your blood pressure, weight and urine
• Testing and screening your blood
• Providing advice on health eating, including which foods to avoid during pregnancy
• Listening to the baby's heartbeat
• Discussing your birth plan
Your first antenatal appointment should take place around the six- to eight-week mark, usually with your GP. During this appointment, the doctor will confirm your pregnancy and discuss your medical history. You will also be given information regarding your pregnancy care. Usually, all subsequent appointments will be with a midwife, until you give birth, and for a few days afterwards. Occasionally, you may see an obstetrician; this will usually only be if a complication arises during pregnancy, or if you opt to give birth in a private hospital.
In Australia, you can choose to give birth in a public or private hospital, at a birthing centre, or at home. Whilst technically the choice is that of the mother, your location may limit your options.
Birth plans
A birth plan is a useful communication tool between expectant mothers, their partners, and midwives and doctors. It helps let those looking after you know what sort of care and intervention you would like during labour and birth.
To best inform your birth plan, particularly if you are pregnant for the first time, you should first research types of birth and the options available. You can do this by:
• Attending antenatal classes
• Asking questions at antenatal appointments
• Reading relevant books and articles
• Talking to other mothers about the choices they made
• Talking to your partner about how you would like your labour and birth to pan out
It is important to remember that, despite your best efforts, things may not go according to plan. You may need unplanned intervention, or you may change your mind about what you want. Remember that your birth plan is merely a guide, so try to stay as flexible as possible.
Your birth plan could include:
• Where you wish to have your baby
• Who you would like with you
• Whether you would like your birth partner to stay with you throughout the entire process
• What kind of environment you would like, including music and lighting etc.
• What birthing aids you might like to try
• Whether you would like pain relief and, if so, what types
• What position(s) you intend to try during labour and/or birth
• What intervention(s) you would be willing to try
• Thoughts on inductions
• Whether your birth partner would like to cut the cord
• Whether you would like an injection to speed up the delivery of the placenta
• Whether you would like to try to breastfeed or not
You may think of other things you would like to include in your birth plan. Before making any decisions on medications and procedures, talk to your health professionals, so that your decision will be informed correctly. Think of your safety and that of your baby, before completely disregarding anything that may help either of you.
It is a good idea to have written your birth plan by the time you are 32 weeks pregnant – this gives you plenty of time to talk through your decisions with your partner / birth partner, doula, midwife, and anyone else who may need to know.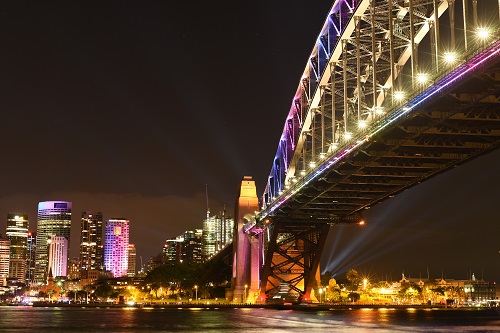 It is a good idea to keep your birth plan flexible, and to discuss it with your birth partner and midwife, as well as anyone else you consider necessary, before you go into labour.
Going to hospital
If you are pregnant for the first time, you may feel unsure about when you should go into hospital once you are in labour. It is usually best to call ahead and ask for advice, rather than arrive unannounced.
Once your baby is born, you will most likely stay in hospital for at least one night. You may need to stay for several days, though this will depend on your recovery. If you have had a cesarean delivery, or if you or your baby have any complications, you will need to stay longer.
Maternity costs
The cost of maternity care varies, depending on whether you are using the public or private system. If you opt for public care, there is no charge, but you will be unable to choose your doctor or midwife. In the private system, you may choose who looks after you, but you will be required to pay for the privilege, either upfront or via private health insurance.
If you have any concerns, whether about costs or anything else pregnancy or birth related, remember you can always speak to your GP.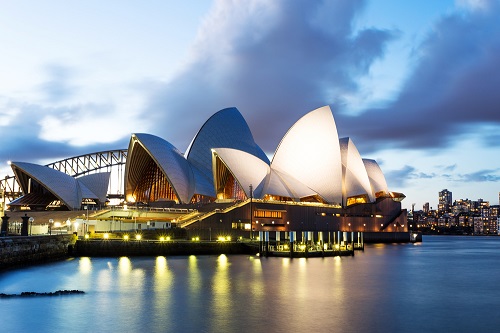 All foreign visitors, apart from those who hold a New Zealand passport, require a visa to enter Australia. For tourist purposes, most people can simply apply online for an ETA (Electronic Travel Authority). ETAs are also available for some business travellers. They are valid for 12 months, and they allow you to stay in Australia for up to three months at a time. The business ETA covers conference attendance, business negotiations and exploratory business visits.
If you wish to spend a longer time in Australia, but will not be working or studying, you can apply for a long-stay visitor visa, which lasts for up to 12 months. You must be able to demonstrate you have funds to support yourself during your visit, and you may also be asked to undergo a medical examination.
If you wish to live and work long-term in Australia, or to become a permanent resident, there are a number of options. Most work-related visas fall under the Australian General Skilled Migrant Programme (GSM). In all cases, you must be able to pass the points test, demonstrate competence in English, and prove you are in good health and of good character.
Australian skilled migrant visa
Potential migrants, with skills and experience in certain areas, are eligible to apply for a skilled migrant visa. A list of the skills in demand can be found on the Australian Medium and Long Term Strategic Skills List (MLTSSL), and you should consult this first. You must be under 45 when you apply, be fluent in English, and be able to pass the Australian points test with a minimum of 65 points. At the time of writing, skills in a variety of engineering, computing, scientific and medical professions, as well as some areas of education and the arts, are listed.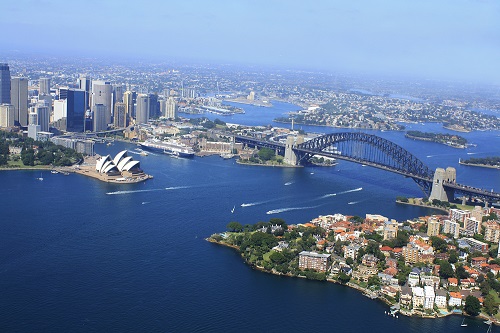 Depending on your skills and experience, you may be eligible to apply for a skilled migrant visa.
Once you have identified that you possess the relevant skills, you must apply for a skills assessment with the relevant authority – a list of these can be found on the website of the Australian Government Department of Home Affairs (DOHA). Once you have received a positive skills assessment, you may submit an expression of interest (EOI) via SkillSelect, on the DOHA website. This is a tool which allows you to register your skills and qualifications with a range of potential employers, as well as state and territorial governments within Australia. Your entry remains live for two years and can be updated as and when you gain new qualifications and experience and if your family situation changes. Candidates with the highest level EOIs will automatically receive an invitation to apply for a skilled migrant visa.
In addition, state and regional governments issue invitations to workers they wish to sponsor. Once you receive an invitation, you should proceed to apply for a skilled migrant visa. These are granted for five years and you may bring your spouse and dependent children with you. If you have been nominated by a state or territory, you must live and work in it for a minimum of two years after the visa is granted. The visa can be renewed if you live and work in Australia for at least two years in the five-year period. After four years' continuous residence, you may apply for citizenship.
Business and innovation visa
If you wish to set up a business in Australia, or manage an existing one, and possess the appropriate skills and qualifications, you may be eligible for a business and innovation visa. As with the skilled migrant visa, you should register an expression of interest (EOI) via SkillSelect. You may then either approach the government of an Australian state or territory with your business proposal, or wait for an invitation. Once you have an invitation, you may apply for a visa. You must also be able to provide the appropriate business documents, and proof that you have at least AUS$800000 net in assets ($557000/£420000). You can also apply as a potential investor, if you can invest a minimum of AUS$1.5 million in an Australian state or territory, or at least AUS$5 million in certain Australian investments, and have an invitation via SkillSelect. All of these visas can be extended, and they all attract a significant fee. Details can be found on the DOHA website.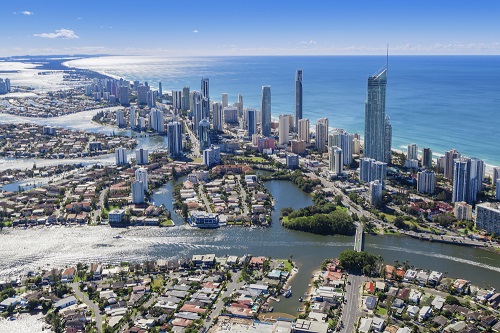 If you wish to set up a business in Australia, you may be eligible for a business and innovation visa.
In addition, people with an Australian spouse or partner, or who are parents of Australian citizens, can apply for family migration visas. Your partner or spouse must be able to prove they can support you for at least two years. Parents must be sponsored by their child, who must be an Australian citizen, permanent resident or eligible citizen of New Zealand.
Useful links
Visit the Australian Government website for more information on the skilled occupation list and the skills assessment process. You can also learn more about the business innovation and investment visa, and submit your expression of interest.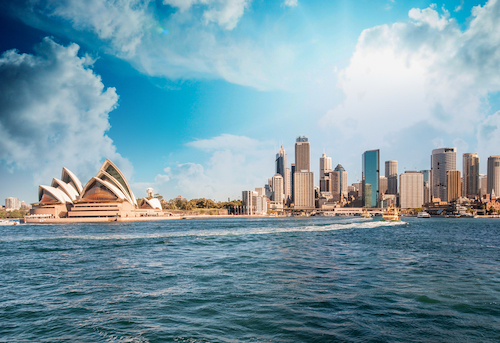 As an expat, your ability to work in Australia will depend on the nature of your visa, and whether it confers your right to work in the country. Working visas are often regulated according to the skills required in a given country, and Australia is no exception. Regular updates are provided on the official government website. The kind of visa that you apply for will also depend on whether you require permanent or temporary work.If you are an Australian citizen, from New Zealand, or have permanent residency, you will have full working rights in Australia. If you are from elsewhere and do not yet have residency, you will need a visa; and not all visas confer working rights. Your employer will need to conduct regular visa checks. The range of working visas extends from Skilled Migration visas to Business Investment Visas, with other visa permits for various categories.
You may be able to apply for sponsorship from an Australian company. Companies are said to prefer temporary skilled visas to permanent skilled visas, as there is a reduced risk factor with temporary permit holders. Ask at your interview if your employer would be willing to sponsor you after two years in the post. Some expats also use the Working Holiday Visa as a stepping stone to permanent sponsorship.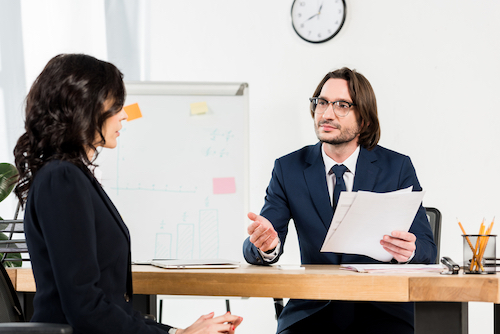 You might need to find an employer who is willing to sponsor you
If you do not have employment arranged upon your arrival in Australia, then note that social security payments are rarely available to migrants and are restricted to residents of the country. You may be eligible up to four years after your arrival under the Newly Arrived Residents' Waiting Period (NARWP).
What skills are in demand in Australia?
The Government of Australia's website lists skills shortages and which visas are available to cover these areas. This will show you if you qualify for specific occupations on the Skilled Occupations List.
What are the typical working hours and annual holiday entitlements?
Typically, you will be expected to work 38 hours per week for full-time employment: 7.6-8 hours per day from Monday-Friday. Overtime will be paid for hours worked beyond this range.
Traditional working hours are generally 9am-5pm.
Most full-time workers will be entitled to four weeks' paid annual leave for every 12 months worked.
Part-time employees will be entitled to four weeks' annual leave, paid on a pro-rata basis.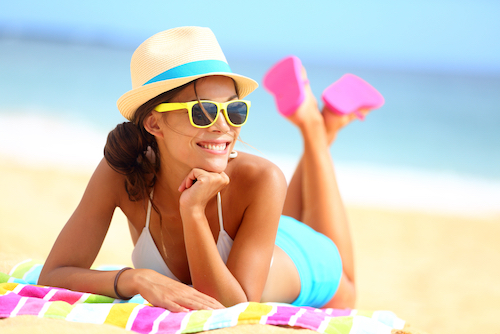 The amount of time off you are entitled to will depend on your contracted hours
If you are a shift worker then you may be entitled to five weeks' annual leave, but check with your employer: this is a suggestion, rather than a requirement.
How does the cost of living compare with the USA and UK?
The cost of living in Australia is higher overall when compared to the UK and USA. It currently has the 12th highest cost of living in the world.
Housing costs are somewhat cheaper in the UK, whether renting or buying, but it depends where you are based; London is more expensive than Sydney, for example. Eating out is more expensive in Australia, but running a car is cheaper.
Salaries are around 28% higher in Australia than the UK, however, and your purchasing power would be 16% lower in Britain. The overall cost of living is 9% higher in Australia than in the USA. The minimum wage is also substantially higher in Australia than it is in the States: AU$17.70 per hour in Australia as opposed to AU$10.08 for the USA.
Can my spouse work on a partner visa?
Your spouse will have full working rights under a partner visa, which takes three forms:
• temporary partner visa
• permanent partner visa
• prospective spouse (fiancé) visa, if you plan to marry in Australia. This confers full working rights, but is restricted to nine months.
Check with the Australian government regarding your partner's eligibility for a partner visa.
How do I find a job in Australia?
The main recruitment websites in Australia are:
• Seek
• The Australian government's Job Search site
• Indeed
• Recruit.net
All of these have experience with international hires.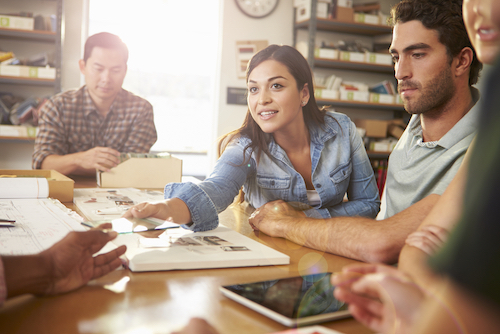 Speculative applications are common in Australia
Speculative applications to Australian companies are possible and can yield positive results: you can approach companies directly and do not necessarily need to go through a recruitment agency.
The main employment recruiting areas in Australia are currently:
• healthcare and social assistance
• retail
• construction
• professional, scientific and technical services
• education and training
Down Under Live is a large annual job fair held in the UK, aimed at recruitment in Australia.
How do I apply for a job in Australia?
Australian employers will appreciate a brief, engaging covering letter with the hiring manager's details and title, along with a 1-3 page CV.
At your interview, it is illegal for an employer to ask you questions relating to the following subjects:
• Are you married?
• Do you have children, or do you plan to have them?
• What is your nationality?
• Is English your first language?
• Have you ever been arrested?
• What is your credit history?
• Have you used drugs in the past?
• Do you drink alcohol?
Qualifications and training
You may need to query any prospective employers regarding the transfer of your qualifications: for example, if you are a teacher you must hold a degree that equates to a minimum of four years' tertiary study. The organisation Smart Teachers will enable you to apply for educational posts in Australia.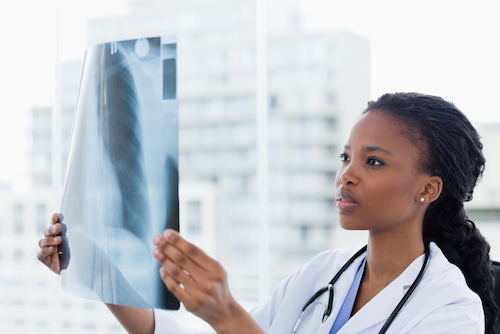 Check beforehand which of your qualifications are transferrable to Australia
If you are a nurse, you will need to meet the registration requirements of the Nursing and Midwifery Board of Australia and the Australian Health Practitioner Regulation Agency (AHPRA). You will also need grade 7 in the International English Language Testing System (IELTS) examination. However, if you are qualified as a nurse in the UK or USA with a degree or a diploma as well as further education, and you are registered as a first-level nurse in either country, you will be eligible to take up a nursing post in Australia.
In construction, you will be required to hold a degree as a construction manager or be a member of CIOB with three years' experience outside Australia, or one year's experience in Australia.
Would you like to share your experience of life abroad with other readers? Answer the questions here to be featured in an interview!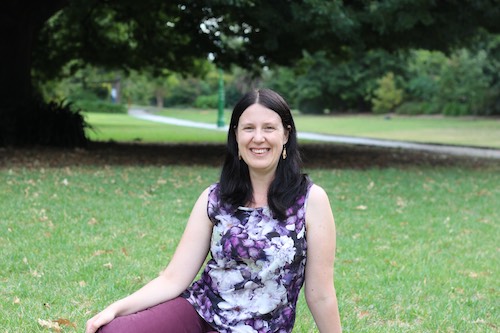 Who are you?
Hi, I'm Linda Alley, a teacher and writer from New Zealand. These days I live with my husband in Melbourne, Australia.
Where, when and why did you move abroad?
I've actually been living in different countries for about 15 years.My first expat experience was a working holiday in the UK. My mum's British, so I'd always been curious about that side of my heritage. I loved it so much that I ended up staying in England for over 5 years!
My second expat experience was Madrid. I went there on holiday with my Spanish housemate from London. As I was travelling with a local, I got a much deeper insight into the culture. I was hooked! But because I couldn't speak Spanish, I felt like I was still only skimming the surface. So I moved over there, studied the language and taught English classes. It was a life-changing experience on so many levels.
In 2012, I left Spain for Australia so I could be closer to my family in New Zealand.
What challenges did you face during the move?
After living in Spain, moving to Australia was relatively straightforward. I could do all the usual things like opening a bank account in my first language. Also, as a New Zealander, I didn't need to apply for a work visa.
I met my partner (now husband) while I was in Madrid. So the biggest challenge was maintaining a long-distance relationship for several months until he was able to join me in Australia.
How did you find somewhere to live?
Luckily I had a local friend who I'd met in London when we were both living there. She had a spare room in her shared house, so I moved in as an extra tenant until my partner arrived in Australia.
Are there many other expats in your area?
Lots! Melbourne is a very multicultural city. When I'm on public transport I always hear people speaking different languages. Apparently the last census showed that nearly 30% of people in our state were born overseas.
What is your relationship like with the locals?
Most people are friendly, helpful and easy-going. Aussies and Kiwis are also very similar culturally, so it's been pretty easy for me to integrate. Of course our countries have always had a love-hate relationship, so I've had to get used to being the butt of plenty of jokes about accents and sport!
What do you like about life where you are?
Although Melbourne's population is nearly 5 million, it's really easy to get close to nature. The city is full of outdoor spaces and cycle tracks. There are also some great national parks nearby. We love escaping the city for camping and road trips when we can.
What do you dislike about your expat life?
People say that Melbourne gets all four seasons in one day because the weather's so changeable. I don't mind that, but I find the heat hard to deal with in summer. Sometimes the temperature can jump 15 degrees in 24 hours. When it gets over 35°C, I try to stay indoors as much as I can.
What is the biggest cultural difference you have experienced between your new country and life back home?
The biggest difference would have to be the pace of life. Melbourne's population is about the same size as the whole of New Zealand. Life is definitely slower in New Zealand. People tend to stop and chat to you more often. I remember handing over my passport at Auckland Airport once and the immigration official took the time to compliment me on a ring I was wearing!
What do you think of the food and drink in your new country? What are your particular likes or dislikes?
Because Melbourne is so diverse, you can find food from most parts of the world here. There are Italian, Greek, Chinese and Vietnamese districts. I like going to the cultural festivals throughout the year and trying street food from different countries.
What advice would you give to anyone following in your footsteps?
Don't feel bad if you have moments when you're not enjoying your new country. Culture shock is a completely normal phase. Look after yourself by balancing how much time you spend in and out of your comfort zone. Socialise with locals and expats.
What are your plans for the future?
I love reflecting on my overseas experiences by using them as inspiration for creative writing. I want to help other expats do the same through my website.
One of the projects I'm working on at the moment is a collection of stories set in the places where I've lived.
You can find out more about Linda's writing at nofearinwriting.com.
Would you like to share your experience of life abroad with other readers? Answer the questions here to be featured in an interview!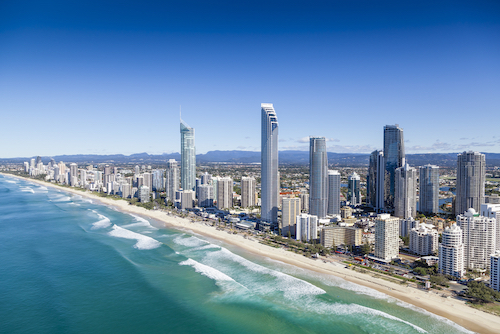 In April 2019, a new visa was introduced which allows parents of migrants in Australia to visit on a temporary basis for a period of up to 10 years.However, what are the pros and cons? What does the visa entail, what are the requirements for sponsorships, and what does all of this mean for you? In this article, we will be addressing the above and taking a closer look at the income requirements for sponsorship as well as the true price of this 'cost-effective' visa.
What The Parent Visa Entails
This new temporary visa will allow parents of Australian permanent residents or those who have gained Australian citizenship to join their family and live in Australia for a period of up to five years. After this initial five-year period, there will be an opportunity to renew the visa and stay for another five years. Once both of these visas have been used, the parents will have to leave Australia.
The visa will be processed in two stages. Firstly, the person looking to sponsor their parents must be approved before an application can be submitted. There is a minimum household income required to become a sponsor, and you will need to prove that you hold sufficient funds to support your parents during their stay.
Places will be capped at 15,000 successful applicants every year. It is anticipated that these slots will fill up very quickly. Theoretically, more people should be eligible for the temporary parent visa than other types of visa, as the parents will not be required to meet the 'balance of family test'.
Temporary Parent Visa: The Cost
The cost per person for this new parent visa is AUD$10,000 for the five-year visa and an additional AUD$10,000 for the five-year extension. The visa has been criticised for being unfair to the migrant communities in Australia as the substantial fees are considered impossible to achieve for lower income households.
Melbourne-based migration agent Kirk Yan, who conducted an informal survey on the issue, said:
"Around 70 to 80 percent who are interested in applying for this visa say they may not be eligible to apply due to the sponsor requirements."
However, a spokesperson from the Department of Home Affairs said that the income threshold is in place to ensure that sponsors have sufficient resources to support their parents. In any case, the visa works out to be more cost effective and easier to obtain than the permanent contributory parent visa, which costs AUD$47,120 per person, with an average wait time of 45 months. It also offers a faster option than the 'non-contributory' parent visa, which has a huge waiting period of more than 30 years and a cost of around AUD$6,000.
Sponsorship Requirements
Sponsors looking to bring their parents over must be Australian citizens or permanent residents. They are required to act as a financial guarantor for the duration of their parents' stay in Australia. The parents will also be required to hold private health insurance with an Australian insurance provider, so as not to be a burden on the healthcare system.
Other requirements for eligibility include a minimum taxable household income of AUD$83,454.80 from the children sponsoring their parents, and for the parents to meet character and health requirements. Such requirements focus on not having a criminal record, not suffering from any serious health conditions (particularly ones that could pose a public threat) and not owing a debt to the Australian government.
What Does This Mean For You?
If you've not previously been able to apply for parental visitation visas, this could be a good fit for you. However, it does largely depend on your income and whether you meet the requirements. Plus, due to the cap, it is anticipated that spaces will fill up quickly. Another downside is that a family can only sponsor one set of parents to come over.
Would you like to share your experience of life abroad with other readers? Answer the questions here to be featured in an interview!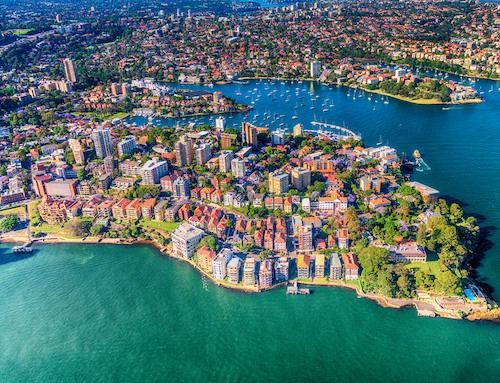 Newly re-elected Australian Prime Minister Scott Morrison recently promised to further reduce the number of migrants granted visas if he won the election. His government intends to cap permanent migration at 160,000 (down from the 190,000 maximum allowed last year) for the next four years. This move will be implemented alongside the advent of a new skilled-worker visa that will see expats having to reside for three years outside of major cities as a pre-condition of permanent residency. The objective of the plan is to encourage skilled migrants to settle in country towns and so ease congestion in highly populated cities.If you're planning a new life in Australia, these new plans could make an already-complicated process all the more difficult. Here's what you need to know.
New Skilled-Worker Visa Conditions
While there are already measures in place that are designed to direct migrants to rural and regional areas of Australia, statistics show that 87% of skilled migrants still settled in Melbourne or Sydney in 2018. To encourage new migrants to settle regionally (areas not classed as metropolitan are referred to as regional), the government intend to attach conditions to visas which will specify that the individual will need to spend time in rural areas before being able to move to larger cities.
The time period for this is likely to be three years, which the government hopes will be long enough for the individual to put down roots and be less likely to make a move to a big city. Non-compliance with the law will result in individuals being unable to settle in Australia long-term, as they will not be granted permanent residency.
Employer-Sponsored Visas
In the event that an individual is offered a job in Australia where a native person could not be found to fill the role, it is unlikely that the new regulations will affect their migration to big cities.
Some 25% of Australia's current annual migration is related to employer-sponsored visas and the government has assured business owners that it has no intention of jeopardising the growth of businesses or the associated boost to the economy that they provide.
Student Visas
The new regulations may affect students wishing to travel to Australia for university; it has been suggested that incentives will be established to encourage students to study at universities in rural areas, including a one-year work visa on completion of their studies.
Low-Skilled Migrants Offered New Pathway To Australian Residency
Low-skilled migrants and/or those with limited English have been dealt a lifeline as part of the new regulations. Agreements have been signed with designated regions that are desperate for individuals to fill specific employment gaps.
These designated area migration agreements will lower the requirements for skills, language and income to grant lower-skilled migrants access to permanent residency. There is also hope that an agriculture visa will be implemented at some point in the near future to meet the demand for farm workers.
Visas For Parents Of Migrants
Parents of migrants will be able to pay for a three or five-year visa at a cost of $5,000 or $10,000 respectively. In addition to this fee, parents of migrants already in Australia can only move there if they are sponsored by their children, who must act as financial guarantors.
New Business Visas
A new visa allowing people with innovative business ideas to move to South Australia without first having to provide evidence of capital has also been introduced recently. Successful applicants, along with their families, will be able to reside in South Australia for three years on the condition that they set up their businesses in accordance with approved plans.
This new visa is a pilot project that will initially run for three years, at which point it will be reviewed. Applicants for the supporting innovation in South Australia (temporary activity) visa must be under the age of 45, be able to speak English and meet health and character requirements.
The main requirement, though, is to have a clear, innovative business plan which is likely to be endorsed by the region's government. Priority will be given to businesses related to defence, cyber security, food and wine, health and medical technology as well as media and film industries.
Anyone applying for this visa will be expected to have experience in their chosen field and should have a business plan that demonstrates genuine innovation with a strong focus on the potential to create employment and export revenue. Immigration South Australia has released a list of businesses that will not be approved under this visa which include restaurants, employment agencies and massage parlours. At the end of the three-year visa period, applicants who have successfully established their businesses will become eligible to apply for permanent residency.
Changes In Eligibility Points
Finally, it is worth noting that, alongside all the changes to visas and immigration that Scott Robinson's government are expected to introduce (or have already introduced in some cases), the number of eligibility points for general skilled migration visas has recently been increased from 60 to 65. This figure is a bare minimum and is applicable as of 2019.
Have you lived in Australia? Share your experiences in the comments below, or answer the questions here to be featured in an interview!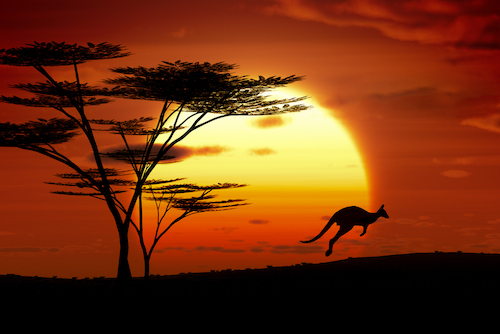 Australia has long been a popular choice for expats, particularly the British, given the long-shared history with our former colony, which is still part of the Commonwealth. Thanks to its sunny climate and high standard of living, Australia is top of the list for many expats wanting to make a new life.If you're considering a move to Australia, you may have relatives with whom you can stay initially, or you might be renting. However, it's likely that if you want to make your home in the country, you'll eventually hope to buy a place. What's the best way to go about this? Can you get a mortgage deal in your home nation to buy somewhere in Australia? What are your chances of getting a mortgage from an Australian bank?
Firstly, you need to take a look at some obvious issues, such as your budget, and what your future plans are. Do you want to sell up back home? Are you buying to let? What sort of loan are you looking for, and what's available?
Let's look at some options.
Can I Get A Mortgage For Property Back At Home?
One popular choice among expats is to re-mortgage an existing property, for example in the UK, to free up funds for a deposit or even an outright purchase of an Australian property. This makes a lot of sense – you'll be dealing with a system with which you're relatively familiar, and you won't be selling anything in Britain. This is wise just in case you do decide to come back home, only to find that property prices have shot up and it's no longer so easy to get a foot on the property ladder.
It's advisable to speak to a specialist lender (we've provided some links below) to give you sound counsel on the intricacies involved in the process. You need a broker who is experienced in dealing with lenders in both countries, as trade treaties between the UK and Australia place restrictions on the ability of lenders to give loans to both sets of citizens. If you're moving to Australia from elsewhere, you'll need to check any lending limits with brokers in your home nation. This means that if you're going down the re-mortgaging route, you are likely to need approval from lenders in both Australia and your home country. There are also some differences between an ordinary mortgage and a buy-to-let. This Transferwise.com blog offers some options relating to the range of products and rates that might be available to you.
A specialist broker will be able to help you with any snags, such as a preference among lenders for experienced buyers with a low risk track record, or higher interest rates for international buyers.
How About A Loan From An Australian Lender?
It's well worth looking into any grants that are available. For example, you could be eligible for a first home owner's grant if you're thinking of permanent residency. This can entitle you to up to AUD $20,000 to put towards your new place, although this does vary from state to state – remember that Australia is not a uniform block when it comes to buying property, so this advice applies to the process generally.
If you're a medical professional, there might be specialist loans on offer.
As with everywhere else, how much you're able to borrow depends on your income, your employment status (or that of your spouse) and your credit rating as well as your residency status and the nature of your visa. For example, temporary residents may be able to borrow less than their permanent equivalents. Australian lenders may not be able to access your credit history in your home country, but they will look into your reliability pretty thoroughly, for obvious reasons, and they may be interested to know if your salary is in AUD or another currency, as currency fluctuations could affect your ability to pay your loan. Being married to an international citizen can negatively impact your chances of getting a loan, for example, which is why it is crucial to speak to an experienced broker.
Some of the larger banks have withdrawn from foreign markets because of concerns about fraud. This is unfortunate as it could negatively affect the range of products available to you as well as your chances of getting a loan. Again, this means it's best to speak to a broker rather than try to do the research on your own.
You might have to approach the Foreign Investment Review Board, but everyone's case is different and Australian lenders will obviously approach this on a case-by-case basis. There are other issues, too – whether you're buying a new property, or if the purchase is thought to support economic growth in a particular region, for example.
Will I Need A Deposit? How About Stamp Duty?
You will need a 5-10% deposit, although this may be higher depending on your visa status. And yes, you'll also need to be able to afford stamp duty on the purchase price. Lenders will probably check your savings to ensure you're actually in a position to buy a home. If you're already in the fortunate position of owning property in the country, lenders may not ask you to prove savings.
Don't forget that, as with house buying in your home nation, there will be other costs involved in buying a home, such as:
– the lender application fee and lenders' mortgage insurance
– a mortgage registration fee which goes to the government
– a land transfer fee
– the legal fees from your solicitor
– the cost of the conveyancing
– checks on the structure and pest situation.
– home insurance.
So it's a question of swings and roundabouts. British expats report that buying a house is easier in Australia than it is in the UK, but as you are from overseas, there is quite a bit of additional red tape.
Further information:
Liquid Expat Mortgages
Expat Mortgages Australia
Have you bought a house in Australia? Share your thoughts in the comments below, or answer the questions here to be featured in an interview!