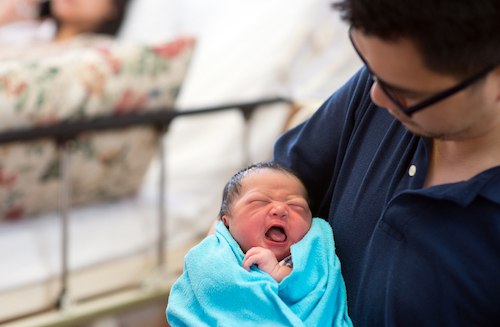 If you are due to give birth in Germany, you will find yourself in the hands of a healthcare system that is high in quality and organised to suit the needs of all parents and their newborn babies.Having a baby in Germany empowers expectant mothers with a wealth of knowledge, from the homeopathic to the latest advancements in technology.
Midwives, or Hebammen, will guide you through each stage and meet with you at various appointments, including as many as nine ultrasound examinations over the course of your pregnancy. At every stage, you will be provided with as much information as possible, since German law requires patients to be able to make fully informed decisions regarding their care.
Mothers-to-be can choose to deliver their babies in hospital, in a birth house, or at home, with each option covered by health insurance. Private maternity care is also an option for expats.
Anyone residing in Germany must be registered with a German health insurance scheme to have maternity costs covered. If you are also working in Germany and paying into the country's social security scheme, you will be able to claim maternity or paternity leave. There are further benefits available following the birth of your baby, including childcare allowances and child benefit.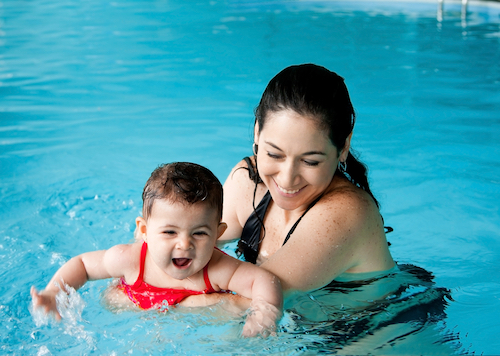 State insurance will cover the basic costs of care
Your state insurance will cover the basic costs of pregnancy in Germany. You may, however, be charged additionally for some of the paperwork involved. If you opt to give birth in a private hospital, you will need to check what is covered and what may be charged as extra.
As soon as you suspect that you might be pregnant, you can arrange an appointment with your community midwife. They will then arrange for you to be seen by a hospital consultant who will register the pregnancy. This appointment is important as it entitles you to go straight to the maternity unit as soon as you are in labour.
As expectant parents, you can visit the maternity unit of your local hospital as part of a scheduled tour. During this visit, you can meet with hospital midwives and view the delivery suites and postnatal wards.
Throughout your pregnancy, any health professionals who care for you will record your progress, and that of your baby, on a dedicated maternity record (Mutterpass). This is an important document that you will need to take with you to every appointment, including the delivery suite when you are in labour.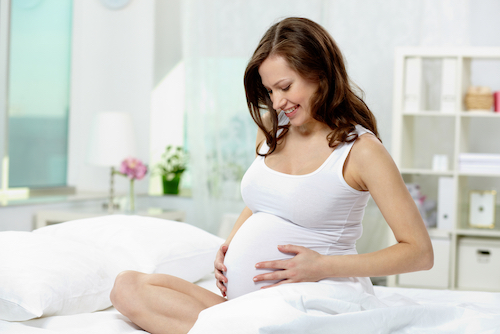 You will need to take your Mutterpass with you to appointments
If you choose to give birth in a hospital, your baby will be delivered by your midwife. Traditional delivery options are available, as are water births. Doctors are available to step in if there is an emergency, and pain relief is readily available, including epidurals.
Typical hospital stays following the birth of a baby last three nights, or five in the event of a caesarean section. Following the delivery, you will be moved to a postnatal ward of two to four beds, or you can pay extra for a private family room where your partner or companion can stay overnight with you.
If you would prefer to give birth at home, you can hire a specialised midwife, called a Hausgeburt, to assist you. This option is best suited to uncomplicated pregnancies, though if there is an emergency, you would always be immediately transferred to a hospital.
A birth house, or Geburtshaus, provides the homely atmosphere of giving birth outside of a hospital alongside the careful management of a team of midwives. However, there is no emergency care on-site, so in the event of complications, your midwife would call an ambulance to take you to the nearest hospital.
Regardless of where they choose to deliver their babies, for the first seven months of pregnancy, most women typically see their gynaecologists every four weeks for routine tests, including weight and blood pressure monitoring and foetal scanning. Under standard health insurance, expectant mothers in Germany are also offered three ultrasound scans.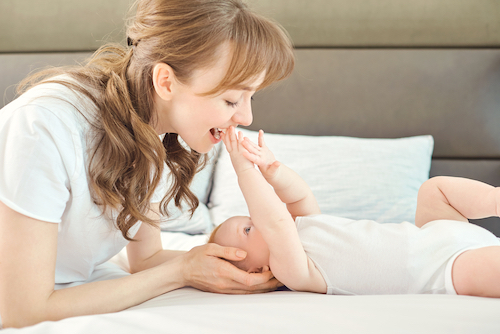 You can talk to the hospital about your plans beforehand and when you arrive
When the time comes to deliver your baby, it can help to phone ahead to the delivery suite so they know to expect you, though this is not mandatory. When you arrive, you will be asked to provide your maternity record to the hospital midwife, who will use it to confirm your hospital registration. You will also have the chance to talk through your birthing preferences with medical staff, if there is time. This is in lieu of a birth plan, though your wishes will be respected and accommodated as far as possible in much the same way.
You will need to bring the following with you:
• Maternity record
• Child Health Record (used to record baby's measurements and examination results)
• Your birth certificate
• Your marriage certificate, if applicable
National policy prohibits the use of nitrous oxide (gas and air, colloquially) for pain relief but provides a range of alternatives, including epidurals, massage, and TENs machines.
You should pack your hospital bag to contain all that you will need during your stay, including anything that might make your delivery experience more comfortable as well as essentials like nightwear, toiletries and towels. The hospital will, however, provide clothes for your baby.
You should note that you will be asked for the name of your baby shortly after birth, which sets Germany apart from other countries where you may have longer to commit to a suitable moniker.
After your baby is born, they will be subject to a heel prick test to check for abnormalities as well as a being given a vitamin K injection; they may also be vaccinated against hepatitis and tuberculosis.
You can expect to stay in hospital for 3-5 days following the birth and, before you leave, you must collect a notification of birth (Geburtsmeldung). This document enables you to register your baby in Germany, which is a legal requirement. You will also need a suitable child seat in order to take your baby home by car.
Postnatal care is primarily administered by your community midwife with follow ups from a health visitor. Most children have regular check-ups from birth until the age of five.
Would you like to share your experience of life abroad with other readers? Answer the questions here to be featured in an interview!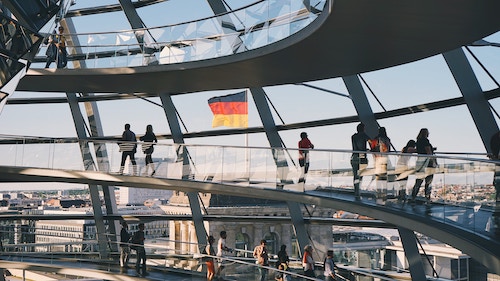 Any citizen of an EU country, Switzerland, Liechtenstein, Norway or Iceland can enter Germany and work there freely without a visa.
Citizens of Australia, Canada, Israel, Japan, South Korea, New Zealand or the USA can enter Germany without a visa and stay for up to three months. If you want to take up employment then you must first apply for a residence permit.Citizens of any other countries need a visa to enter and work in Germany. You will need an offer of employment before applying for a work visa. Visas can be applied for through your country's German embassy.
The Employment Immigration Act, which will make it easier for non-EU citizens with professional qualifications to access the German labour market, should come into force from March 2020.
Finding A Job In Germany
The right to work in Germany alone does not guarantee getting work.
Make It In Germany is the official portal for skilled immigrant workers seeking information. It includes job listings and a Quick Check section to check your chances of continuing your career in Germany.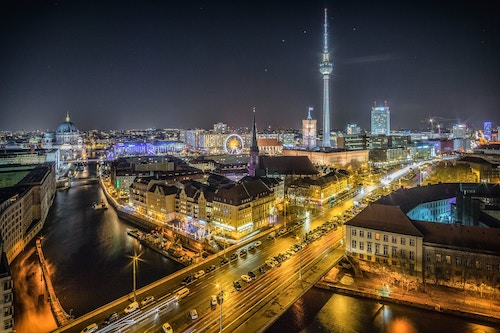 You will need a residence permit before you can work
The Federal Employment Agency's Central Foreign & Specialist Placement Service (Zentrale Auslands- und Fachvermittlung, ZAV) provides help and advice for skilled workers from abroad once they have arrived in Germany. The ZAV can be contacted in German or English, by phone on +49 228 713 1313 or by email on zav@arbeitsagentur.de.
Insurance And Pensions In Germany
Once employed, you automatically pay social insurance in Germany which takes care of healthcare, unemployment insurance, and nursing or old age care. Your level of contributions will depend on your income. You can also take out private health insurance.
You will automatically be enrolled in a company pension scheme, which will require you to retire no later than 67. You may also take out a private pension scheme.
Cost Of Living In Germany
The average monthly net salary in Germany after tax is €2,246.68. The general minimum wage is €9.19 per hour. Against this, a three-bedroom apartment outside a city centre will cost around €1,020 to rent per month. Basic utilities and internet in a medium-sized apartment will cost around €250 per month.
Working Hours And Vacations
Germany has strict limits on working hours. You may not work more than eight hours per day or 48 hours per week. The average working week (Monday to Saturday) is between 36 and 40 hours. Generally, only workers in the service industry can work on Sundays.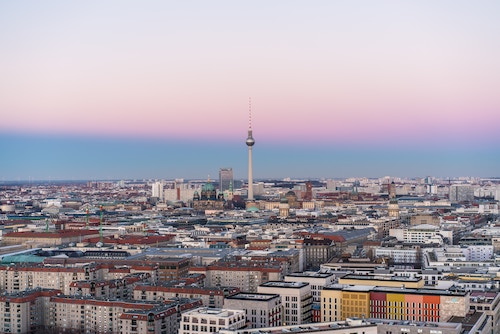 Working hours are strictly regulated in Germany
Overtime must not average out to more than 48 hours per week over a six-month period, and is generally compensated by time off in lieu. Overtime expectations will be specified in your employment contract.
Full-time employees are entitled to a minimum of 24 paid vacation days per year, as well as public holidays.
Job Sites
• Federal Employment Agency
• European Employment Services (EURES, run by the EC)
• Stepstone
• Monster
• Stellenmarkt
Recruitment Agencies
Once your right to work in Germany is established then you can visit any recruitment agency near to where you are living.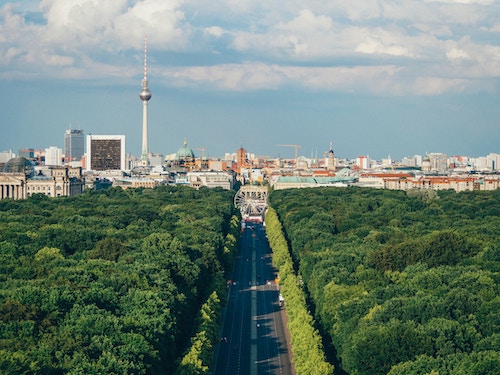 There are many recruitment agencies in Germany
There are more than 150 agencies in the country. You can find them under "Arbeitsvermittlung" in the German Yellow Pages (Gelbe Seiten). It will be best to arrange an appointment by telephone or email before you visit.
Direct Applications
On-spec applications are acceptable in Germany. They should be addressed to specific relevant personnel and written in German. You will need to prove your eligibility to work in the country.
CVs/Resumes
Many job advertisements will state what you need to submit along with your application. Key phrases are "übliche Bewerbungsunterlagen" (usual application documents) or "aussagekräftige Bewerbung" (full application), both of which mean the employer will want:
• A covering letter. Germans are not shy about listing their credentials: relevant qualifications should be emphasised here. If you are replying to an advertisement that was written in English, then you can apply in English. Otherwise, only apply in German.
• A CV. This should list: personal data; work experience (starting with current position, then previous jobs); any training you have received; and education (higher, further, basic). Languages and IT skills are also useful to list. You should sign the CV as well as the covering letter. Omitting this detail is a legitimate reason for turning you down.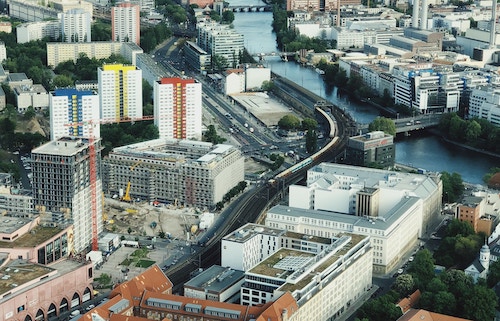 Make sure your CV includes all the requirements
Your CV should also include:
• A photograph. Photographs are technically not compulsory, but omitting one is another legitimate reason for turning you down. Use a professional or passport-quality photograph.
• Copies (not originals) of any relevant certificates and testimonials. If you have just finished university or a college programme then include a copy of your diploma or certificate.
Employers may not discriminate against you on the basis of ethnic origin, gender, religion/ideology, disability, age or sexual orientation.
Qualifications And Training
Because so many Germans speak excellent English, there is little demand for native English speakers who do not have any other kind of qualification.
To work as a skilled worker or artisan in Germany, your qualifications must be recognised as equivalent to German qualifications by a trade association or chamber of crafts. Most other industries will accept your home country's qualification levels, however you might need to check the correspondences before you apply.
Would you like to share your experience of life abroad with other readers? Answer the questions here to be featured in an interview!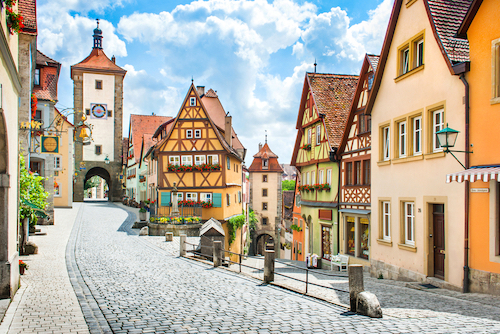 Germany has one of the best universal healthcare systems in the world, and public healthcare is available to expats and locals alike. However, it is mandatory to have health cover before applying for residency, so most expats take out private health insurance to cover them in the interim period.Whether you enroll in the public health system or choose to take out a private insurance plan, the good news is that many basic health procedures are entirely covered under both, although some may require a small co-pay. But what are the overall costs?
One surprising fact about healthcare in Germany is that depending on your personal circumstances, you might find that taking out private cover is actually cheaper than opting to use the public health system.
For instance, if you plan to enroll in public health insurance, generally your contribution will be 7.3 percent of your monthly income, which is matched by your employer. However, since this is dependent on your income, taking out a private plan⁠ — which can range from €70 to €175 — may work out cheaper. However, if you are classed as a "higher risk" patient due to your age, lifestyle or pre-existing conditions, then your plan for private insurance could end up costing more than €1,000 per month.
What Are Co-Payments?
Another thing to consider when trying to decide between public and private healthcare is the cost of your co-payments, as well as which medications and procedures will be covered, and which will require you to pay out of pocket.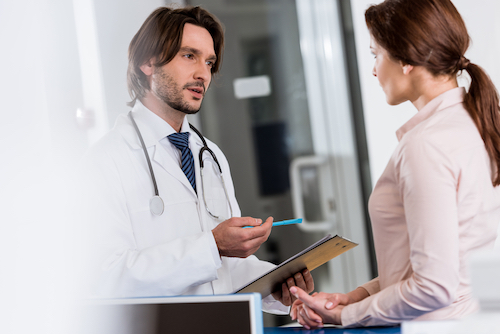 Make sure you know which costs you will need to cover out of pocket
If you are registered in the public health scheme, you will be required to pay a minimum co-pay⁠ the first time you visit a doctor every quarter. Typically, this co-pay is between €10 and €15. You might also need to pay a certain amount towards your prescriptions or hospital care.
How To Keep Insurance Costs Low
The best way to keep insurance costs low in Germany is to first compare what your private premium would be with the amount you would pay from your salary for public health insurance. Then take a closer look at what you would be covered for with each option.
Even if your premium may be higher with public healthcare, perhaps you would have more (and higher) out of pocket costs with private cover, or vice versa. This stage can take a lot of planning and consideration, which an insurance broker can walk you through. It is also worth keeping in mind that you can purchase "add-ons" from private insurance companies to add to your public insurance, which may help keep costs down.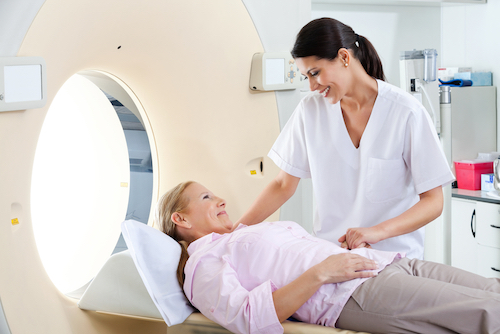 Make sure the procedures you have are covered by your insurance
Another way to keep insurance costs low is to be sure that you are visiting healthcare providers that are covered by your insurer, and to always ask how much certain levels of care will end up costing you. You don't want to request a private room at a hospital, for example, only to find out later that this is not included in your plan. Also, since not all medications are completely covered, asking if there is a generic version of the medication you need can often save you some money.
Switching Insurance Companies
The German healthcare system⁠ provides an excellent standard of care, but one of the most common criticisms is that costs can steeply increase year-on-year. You may take out private insurance and find that your premium increases each year, or that certain aspects of your medical care are costing significantly more than they did the year before.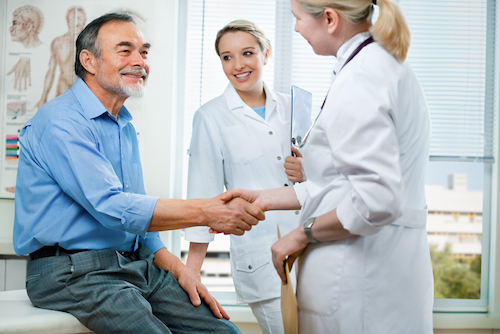 You can switch to a different insurer later if required
If you find that your private insurance plan is no longer meeting your needs or that the costs have gone up too much, then you do have the option of switching insurance companies, whether you want to choose another private plan or go back into the public health system.
Private insurance companies stipulate policies regarding how long you need to be in your contract with them, so be sure to read the fine print in order to avoid problems later if you decide you want to switch.
Would you like to share your experience of life abroad with other readers? Answer the questions here to be featured in an interview!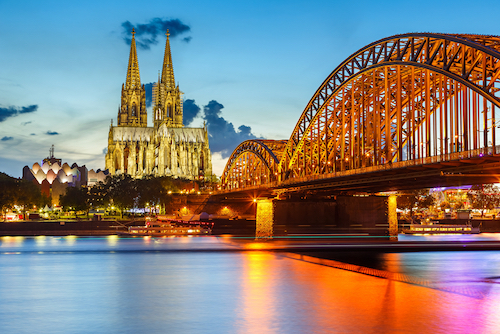 Germany is recognized for having one of the best healthcare systems in the world, in terms of both affordability and quality. As an expat, you will be able to access the same healthcare options as German citizens.Whether you are registered with the German public healthcare system or with a private health insurance option, it is helpful to know how much certain elective procedures cost in Germany.
Which Procedures Are Covered Automatically?
Whether you are enrolled in the public or private sector, a number of basic procedures will be covered by your insurance.
If you are enrolled in the public healthcare system, you will have to pay 7.3% of your monthly salary as your premium, which your employer will match. After that, you will generally be required to pay a €10-15 co-pay for your first medical visit each quarter.
If you pay for private insurance, you will usually pay between €70-€175 a month for your premium, which will give you access to more coverage than you would have with the public plan.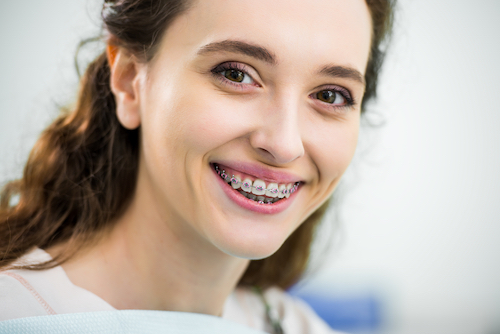 Basic dental care will be covered
In general, public health insurance (also known as statutory health insurance, or SHI) in Germany covers basic treatment options. This includes:
• preventative services
• inpatient and outpatient medical care
• physician services
• mental healthcare
• prescription drugs
• rehab and hospice care
• basic dental care
• vaccinations
• contraceptives
Comparing Public And Private Health Insurance
One of the main advantages of Germany's healthcare is that your basic needs are covered, including any emergencies. In Germany healthcare is treated as a basic human right, and all residents have access to the public system at all times.
However, there are some procedures and medical services that are not covered under the public health scheme. These are mostly elective procedures. Commonwealth.org reports that "Out-of-pocket spending accounted for 13.2 percent of total health spending in 2014, mostly on nursing homes, pharmaceuticals, and medical aids."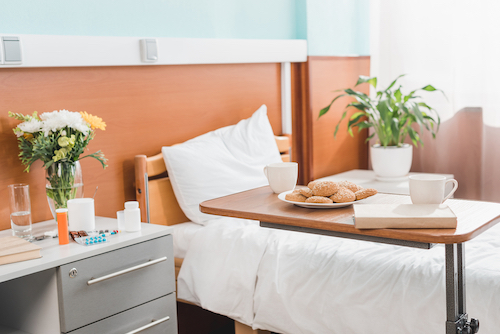 A private room in a hospital will incur extra costs
With private insurance, you can choose a plan that will cover your specific needs. Private policies are generally more customisable, and often have scope for more elective procedures such as:
• cosmetic dental treatment
• non-medical related cosmetic procedures
• private rooms in hospitals
• outpatient prescriptions
• direct access to specialists
• consultant access
• additional sick leave
How Are Costs Determined?
Costs for elective services will depend in large part on the type of insurance you have. There are a number of factors to take into consideration and ultimately the amount you are charged will depend on your personal circumstances.
One of the main differences crops up when it comes to upfront payment. For public insurance, you generally will not have to pay for any basic care upfront, but if you take out private cover, you will usually pay out of pocket and then be reimbursed later.
Pre-Existing Conditions
The German healthcare system works well for those with pre-existing conditions. However, some private insurers can refuse to cover you depending on your condition, so it is important to disclose any information regarding your medical needs upfront.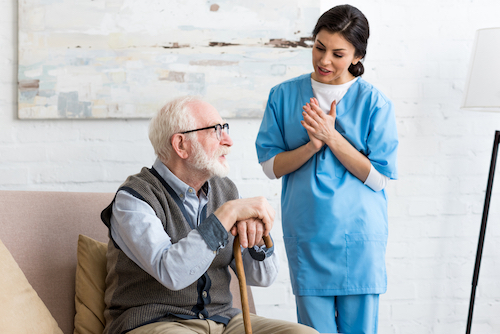 Pre-existing conditions will be covered under the public system
Your private health premium will be based on your "risk level" as a patient⁠: factors which are determined by your age, health, and lifestyle. Even under the public health scheme, you can choose the doctors and hospitals you want to visit, though you may need a referral from your family doctor before seeing a specialist.
What If I Need Surgery?
If you are from the United States or another country that does not have a universal healthcare system, you may be wondering what certain surgical procedures cost, as this can lead to steep debts for the uninsured.
Not all procedures are covered under the public health system, but in general your out of pocket costs will be a lot lower than they would be in the United States, for example. Procedures and tests that may cost several thousand dollars in the US would be either free or much cheaper in Germany.
German Medical Group maintains a comprehensive list of the costs of various procedures and surgeries. Keep in mind, however, that this is a comparative analysis and also does not indicate what you would actually end up paying out of pocket for each procedure, as your insurance may cover much of the cost.
Would you like to share your experience of life abroad with other readers? Answer the questions here to be featured in an interview!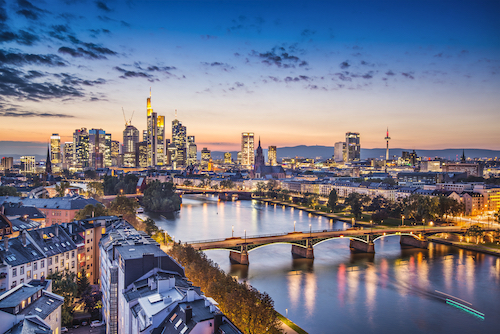 Whether you're moving to Germany as an expat or you're interested in learning about medical tourism options there, you can expect a high level of care. While the relatively universal access to healthcare in Germany may be appealing enough in itself to attract expats there, it is really the quality of the healthcare that has put this country at the top of the charts.While registering for public or private healthcare in Germany requires jumping through a range of bureaucratic hoops, once you have registered, you can rest assured that you will be in good hands.
Healthcare In Germany: An Overview
Germany has one of the best and most successful healthcare systems in the world. It is also believed to be the oldest universal healthcare system in history. But aside from the legacy and efficiency of the system — in which all residents have access to affordable care — the quality of the healthcare itself also surpasses that of many other developed countries. Germany also has the highest ratio of doctors and medical professionals to patients in the entire world.
One of the reasons why healthcare in Germany is set apart from other countries is the quality of training for doctors. Doctors must undergo intense medical studies, said to be the most difficult in the world, with many prerequisites and exams to pass. Doctors in Germany earn high salaries in line with their intense and in-depth training.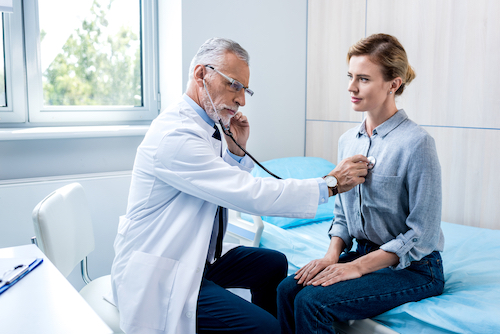 Germany has well-trained doctors who provide a high standard of care
Additionally, Germany has strict laws in place to make sure that medical risks are minimized for patients. Interdisciplinary review and treatment means that many different medical professionals work together to find the best treatment for an individual patient.
Doctors go to great lengths to ensure that their patients are supported and cared for. And, in a culture that acknowledges the importance of science and technology, you can expect to find modern hospitals with excellent resources and equipment.
How The Quality Of Healthcare In Germany Compares With Other Countries
While Germany may have universal healthcare, it is important to recognize that "universal" is not synonymous with "free." The premium for the public system is at least 7.3 percent of your income. And depending on the type of treatment you need, you might still have to pay a certain amount out of pocket. This could mean paying for private insurance that will cover your needs, or paying for prescription medications that are not covered by the public health system.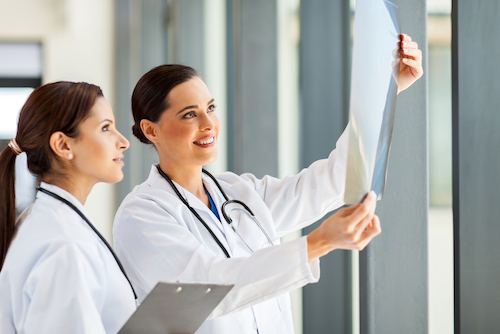 Most basic treatments will be covered under the public system
Although you might have to pay for certain add-ons, most basic treatments are free, and things like vaccinations for children and birth control options for women are typically covered. A surgery that may cost $14,000 in the United States might only cost $2,000 in Germany, and the standard of care will be the same, if not higher.
Public Versus Private Healthcare
All residents of Germany must be registered for either public or private healthcare. Those registered in the public system will find that they have access to basic healthcare needs, including visits to the doctor, some medications, and basic dental care.
However, more complex needs might not be covered, particularly if there is a specific specialist you want to see. This is why many people choose to participate in a private healthcare scheme instead. With private healthcare, you can find a plan that is customized to your family's needs, and you will receive more personalized care based on your medical situation.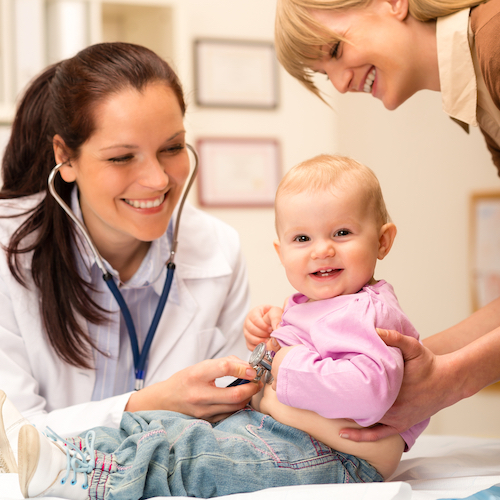 Some people take out private insurance to ensure that their needs
and their families' needs are covered
Though you can expect the quality of healthcare in Germany to exceed that of other countries, it's worth noting that along with the positives come some downsides.
Waiting times tend to be much longer for those who have public health insurance. As an expat, you might find that there are language barriers if you don't speak German.
The German healthcare system is by no means perfect, but the country is doing a good job of modeling to the rest of the world what a universal healthcare system with high-quality treatment should look like. And even though costs in some areas may be going up, the public health system on the whole is affordable and accessible for everyone, without compromising the level of care, for locals and expats alike.
Would you like to share your experience of life abroad with other readers? Answer the questions here to be featured in an interview!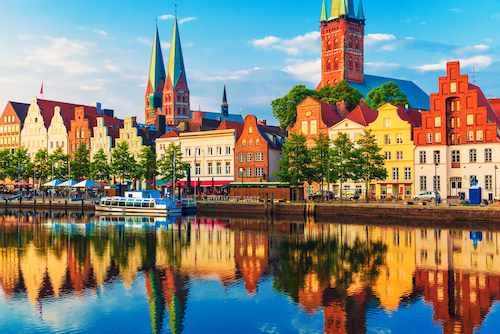 As an expat in Germany, you will need to prove that you have health insurance. Whether you are a student, a freelancer, a foreign worker, or an asylum seeker, registering for the health system in Germany is just another part of living there as an expat.The process of registering with a doctor in Germany is not always straightforward, so it is worth doing as much research upfront as you can before you move.
Who Needs To Register?
Germany has very strict rules around health insurance. All expats living in the country must have proof of health insurance before they can appy for residency.
If you are moving to Germany from the EU, the EEA or Switzerland, you will be able to use your EHIC card as a temporary measure while you wait for your public healthcare to come through. However, this is only meant to be used in emergencies, so it is worth taking out private insurance to cover you in the interim period.
There are two categories of health insurance available in Germany. The type of residency you have and your reason for moving to Germany will determine which type of insurance you will need.
Public Health Insurance In Germany
German public health insurance (Gesetzliche Krankenversicherung) is the most common type of health insurance in Germany. This is for residents who work or live long-term in Germany and make up to €60,750 a year. This figure changes year-on-year, so be sure to double-check the upper limit before you apply.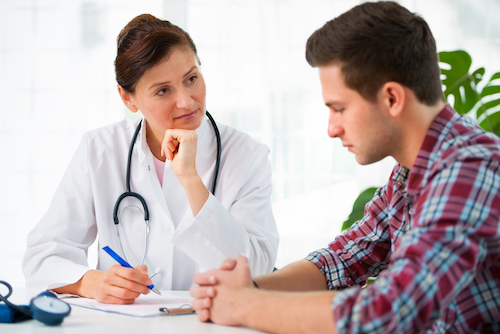 The public health system will cover most complaints
If you are planning to sign up for public health insurance, contributions will be taken out of your gross salary at a rate of 14.6%. 7.3% is paid by your employer, and 7.3% will come out of your pay cheque. Your employer will typically sign you up with the public health system automatically, and you should receive details as soon as you have signed your work contract.
Public healthcare covers all your primary care needs, including inpatient and outpatient hospital needs and basic dental care. More complex dental procedures; visits to the optician; and any supplementary healthcare you opt for will require additional payments.
Dependants who live at the same address and do not work will be covered under the insurance holder's plan for no extra cost.
Private Health Insurance In Germany
Private health cover in Germany is known as Private Krankenversicherung. Anyone can take out private cover, but if you earn more than €60,750 you will be required to pay for your own healthcare.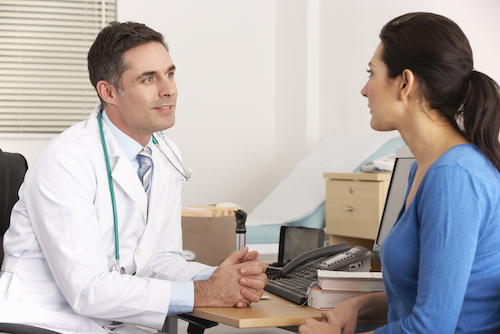 If you earn more than the upper limit, you will need to take out private cover
Some people choose to take out private cover even if they have public healthcare as well. Private plans are more customizable for individual needs, and there is typically a wider range of choice when it comes to medical options. Some policies will cover additional extras such as dentistry.
Your employer is required to sign you up to a health insurance system when you join the company. Most will sign you up to public healthcare, but some will have agreements will private insurers.
The cost of your premium will be based on several factors, including your age and whether you have any pre-existing conditions.
How To Register With The Health System In Germany
Now that you know the different healthcare options available to foreigners who reside in Germany, it's time to register. In many cases, your work will register you automatically. However, if your residency in Germany is not tied to employment at a German company, then you will need to take care of it yourself.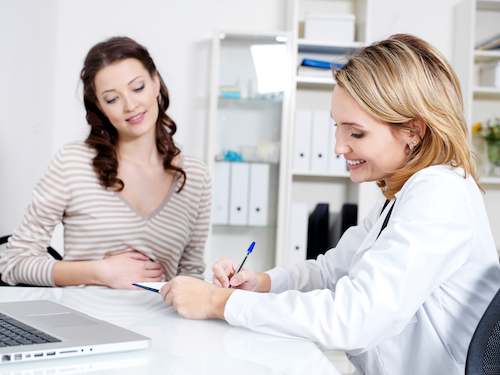 Your employer might register you with a doctor automatically
Registering may be frustrating as the process can be quite bureaucratic, but as long as you follow each step, you should not encounter too many issues. If you do not speak German, you might want to hire an interpreter while you look through different options, to make sure you understand what is available.
In order to register for public healthcare in Germany, you will need proof of residency; but in order to apply for residency, you will need proof of health cover. Most expats address this conundrum by taking out private health insurance to cover them until they have residency. Once you have your proof of residency, you can follow the steps below to register with the public system.
Step 1: Register At The Town Hall
The first step is to visit your local town hall, also known as Einwohnermeldeamt (registration office) or Ausländeramtin (foreign office), and register as a resident. Once you have done this you will get a social insurance number, known as a Sozialversicherungsnummer. Once you start paying taxes using your social insurance number, you will be eligible to apply for the public health system.
Step 2: Register With The Health Insurance Fund
Once you have your residence permit and social security number, the next step is to register with the health insurance fund. An insurance broker can walk you through this process. Once you have registered at the health insurance fund you will receive your health insurance card, known as Krankenversichertenkarte in German.
Step 3: Consider Other Alternatives
Although the process of applying for German health insurance may seem straightforward, many expats report that it can be very difficult. The conundrum of needing health insurance in order to get residency and needing residency to get insurance leads most expats to take out private insurance when they first arrive; and once they have officially registered, switching over to the public health system down the road can be challenging.
Large international insurers like Aetna International or Cigna Global can be a good place to start, but keep in mind that not all insurers are accepted by German immigration officials.
To avoid any problems later on, those who are thinking of moving to Germany should start talking to an insurance broker before moving.
Would you like to share your experience of life abroad with other readers? Answer the questions here to be featured in an interview!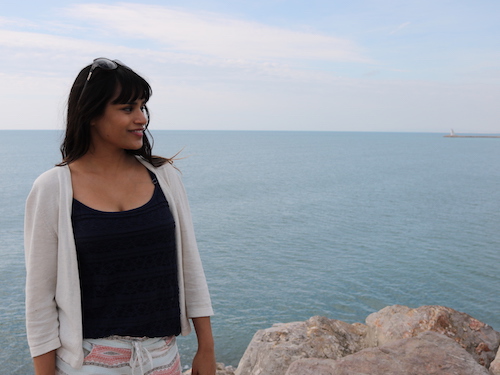 Who are you?
I am Yamini, an expat living in Franconia, Germany with my boyfriend and our cat. I was born in India, however, I have lived most of my adulthood in the UK, Thailand and Germany.During the day, I am a marketing freelancer, and by the night I am an expat blogger, writing about my life in Germany.
Where, when and why did you move abroad?
I moved to the UK for my studies in 2005 as a (very) young adult! Then moved back to India. I had a hard time readjusting to India, so I moved to Germany to learn German. Then remotely worked and lived for nearly a year in Thailand, then came back to Germany. Now I live and work in Bavaria as a marketing freelancer.
What challenges did you face during the move?
I didn't find moving to the UK challenging. I was in university, and finding friends was very easy. However, Germany has been quite challenging as you have to master the language first. It is also difficult to make new friends as the culture here is a bit different to that of the UK, Thailand and India. If you are an expat who is full-time employed or self-employed, you may have trouble finding new friends.
Are there many other expats in your area?
Yes, I live in Franconia and very close to Erlangen and Nuenberg. Both of these cities are brimming with expats from all over the world.
What do you like about life where you are?
It is very peaceful. I live in a small Franconian town, but still enjoy proximity to big cities. Good public transport, nice weather, friendly population. As a small business owner, I have several business opportunities. Germany is also extremely safe for women so I love that I can easily travel around without stressing about my personal safety.
What do you dislike about your expat life?
It can take a long time for foreigners to make friends with the natives. So most of us have to rely on fellow expats for social support and build our own community (which is a positive btw!). German bureaucracy also sometimes makes rather simple processes too tedious and time consuming.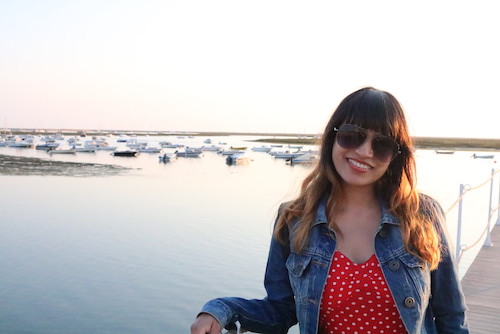 What is the biggest cultural difference you have experienced between your new country and life back home?
My home is Germany as I've been living here for several years and I feel at home here. India is now just a country where I was born 🙂
But as far as cultural differences go between Germany and India – I think women enjoy a much better standard of living in Germany (and Westen Europe in general). There is a huge contrast between a day in the life of an Indian woman and that of a German woman. Since I don't want to exceed the word limit here, I would simply wrap by saying that Germany offers a great ecosystem and opportunities for women to truly reach their potential as humans and as professionals.
What do you think of the food and drink in your new country? What are your particular likes or dislikes?
Yeah, so German food can seem very simple to someone who grew up with Indian cuisine. I don't really care so much about German food. But it is easy to find almost any kind of cuisine in big German cities.
There are other things to love. I live in the center of beer heaven in Germany. It is fun to go out to beer cities of Franconia to try freshly brewed beers.
What advice would you give to anyone following in your footsteps?
Do it! Living abroad is a great learning experience. It can be truly humbling. You broaden your horizons and become a well-rounded person.
What are your plans for the future?
Continue working hard on my business. Achieve a better work-life balance. Make time for family and friends. Enjoy what life has to offer, not just in Germany but also everywhere else.
You can keep up to date with Yamini's adventures on her blog, Mademoiselle In DE.
Would you like to share your experience of life abroad with other readers? Answer the questions here to be featured in an interview!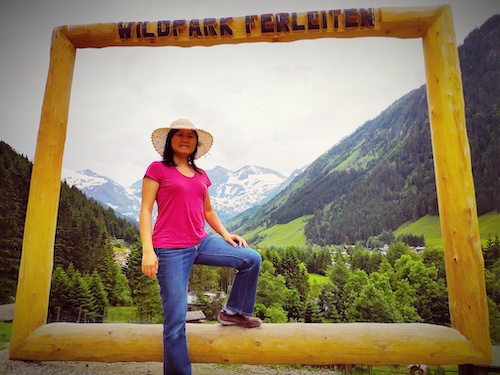 Who are you?
Hi! I am Sindy. I was born and raised up in Hong Kong. And now, I have my life in Germany.My husband is German. We have a toddler and also two cats. My passion is traveling, playing piano and meeting new people.
Where, when and why did you move abroad?
In 2010, I made a decision that changed my whole life. I quit my job and flew to Germany for a master's degree. After my graduation, I found a job and settled down here. In 2014, my company sent me as an expat to the USA for a year. Therefore, I totally understand what it is like to be an expat. This is a life-changing experience that gives me a new perspective forever.
What challenges did you face during the move?
The biggest challenge for me was the German language. I did not speak German at first and had a hard time dealing with banks, visas, other bureaucracy or even grocery shopping. Moreover, looking for a job without speaking German was just extremely difficult. I was lucky enough to find an English-speaking job in the end.
Are there many other expats in your area?
I live in a town of around 18,000 people. Yes, there are other expats in my area. However, there is nobody from Hong Kong here. I do know a few other Chinese families in this small town. More and more people are moving in here and our population is growing.
What do you like about life where you are?
Peaceful. You may think that it is boring to live in a small town. For me, it is actually the best part. Ten years ago, I had never imagined that I could live in a small town. Coming from a big city like Hong Kong, I thought I would never stay outside big cities. Never say never. Now I love living in my small town and I cannot imagine living in a big city again.
What do you dislike about your expat life?
I miss my family and friends back home, especially my parents. They are getting old and I cannot see them as often as I would like to. I guess this is the reality for many expats.
What is the biggest cultural difference you have experienced between your new country and life back home?

German people are very disciplined in general. They sort their rubbish; they care about the environment; they do not cross the road with red lights; they love paperwork; they are crazy about insurance…
Let me say it like this: Hong Kong people are more flexible.
What do you think of the food and drink in your new country? What are your particular likes or dislikes?
I have to say that German food is not my favorite. The only German dish I really love is the white asparagus. German beer is good though.
My preference is always Chinese food. I grow up with Chinese food and it is a pain that I cannot find that many good Chinese restaurants in Germany.
What advice would you give to anyone following in your footsteps?
The number one important advice: learn the local language! You will never feel integrated into the country if you cannot speak their language. When you learn the language, you learn the culture too. And once you can communicate with locals with their own language, this is when you feel the deep connection with them and the country.
What are your plans for the future?
My plan for the future is to grow my blog in order to help others who follow in my footsteps. I had a lot of hardship in Germany at the beginning and I had to figure it all out by myself. With my blog, I hope other expats can get the information they need to make their lives in Germany as easy as possible.
You can keep up to date with Sindy's adventures on her blog, My Life In Germany.
Would you like to share your experience of life abroad with other readers? Answer the questions here to be featured in an interview!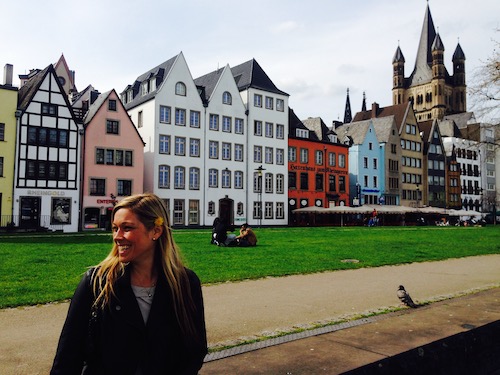 Who are you?
Hi! My name is Tamie, and I am from San Diego, California.
Where, when and why did you move abroad?
I decided to stay abroad after traveling to over 15 countries back in 2014.A week before my flight home, I canceled it and continued to travel for a few more months until I chose Hamburg, Germany as my new home.
What challenges did you face during the move?
Jumping through all the German bureaucracy hoops was a real challenge. Most of the information I found online was outdated or someone's one-time experience, which you cannot rely on for your own application.
How did you find somewhere to live?
During the year while traveling, I took an intensive German course in Hamburg and remained friends with a few of the students. One of them was renting out a room. I stayed there for two months until I found my next apartment through WG-Gesucht website.
Are there many other expats in your area?
Yes, Hamburg has a huge expat community.
What is your relationship like with the locals?
I have some great German friends, but overall Germans are hard to get to know, and it will take time to meet people.
What do you like about life where you are?
I like that I can explore new things all the time.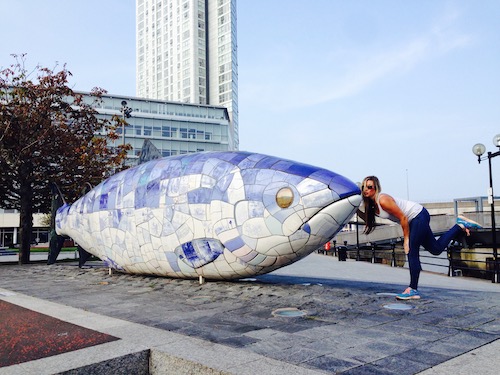 Tamie in Belfast, Northern Ireland
Living in Germany allows me to travel all over Europe at affordable rates. I've found bus tickets for as low as one euro and round-trip flights for 35 euros.
What do you dislike about your expat life?
Oddly enough, the things I dislike about being an expat in Hamburg are actually some of the things I appreciated in the beginning. Not having to drive everywhere, the lack of big-box chain stores on every corner, the distant nature of Germans. After a few years of being an expat, you start to miss some of the conveniences you had in your home country.
What is the biggest cultural difference you have experienced between your new country and life back home?
For me, the most significant cultural difference would be how distant people are here. They don't mind stepping into your personal space, but with few words as possible. If you're not sure what I am referring to… try grocery shopping here. 🙂
What do you think of the food and drink in your new country?
Overall the food is okay. I'm not a big meat and bread kind of person, but Germany is very diverse when it comes to food.
What are your particular likes or dislikes?
I love how affordable food is here compared to the States. I don't really have major likes or dislikes. The good thing about Hamburg is that no matter what kind of food you like, you will find it here.
What advice would you give to anyone following in your footsteps?
I would say, do it! You can always go home, but if you want to live abroad, then absolutely go for it. Be prepared to face some hurdles, but it will be one of the best adventures you'll ever experience.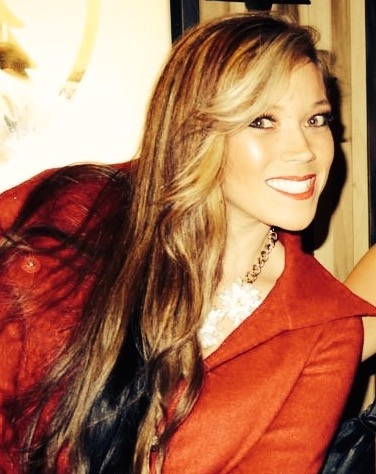 Another thing to keep in mind would be to have patience; there will be a lot to learn if you live in a new country where the language and surrounding are entirely new to you. Be brave and make sure to step out of your comfort zone!
What are your plans for the future?
I founded two companies helping teachers and expats to live and work in Germany. My plans for the future would be to continue helping other expats follow their dreams. Expat Launcher assists with everything from pre-move to getting settled with a residence permit and everything in between. We are the one-stop shop for expats to properly live and work in Germany. At Speakeasy Language Academy, we offer an established language academy for English teachers to professionally market themselves to find private students worldwide.
Would you like to share your experience of life abroad with other readers? Answer the questions here to be featured in an interview!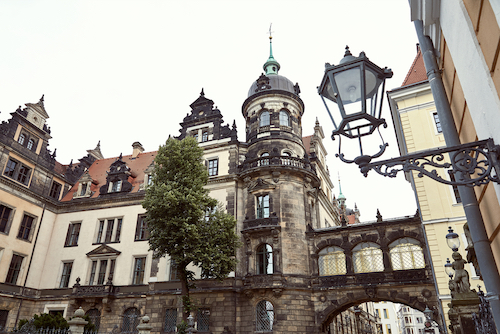 Moving to a new country can be fraught with challenges and emotion, particularly when it comes to finding somewhere to live that meets your needs whilst also falling within budget. Here, we focus on how to go about renting a property in Germany.
Is Renting Popular?
When moving to a new country, you will often find that a clear majority of local people either rent or own their homes.However, in Germany, the results are more equal, with a just under half of the population currently renting. Families moving to Germany may need to compromise on living space as there are many more bijou apartments on offer than large family homes, particularly in cities.
Should You Rent Or Buy Your Property?
Both house prices and rents in Germany have risen substantially in the past few years, a trend that shows no signs of slowing down. Expats are free to purchase property in the country without restrictions, which makes buying an attractive prospect for those intending to stay long enough to offset the associated costs.
However, renting is preferred by many native people and expats in Germany, particularly in rural areas, where prices tend to be lower. Munich has the highest rents, on average, trailed increasingly closely by Berlin and Stuttgart. Industrial cities such as Solingen and Oberhausen typically have cheaper rents.
Finding A Property To Rent
Properties in Germany are listed on estate agents' websites, which can be a good place to start your search. Estate agent fees are covered by the person letting out the property, so you need not worry about them. You may decide, however, to pay an agent to assist in your quest for suitable accommodation. If you are travelling alone and looking for a bargain, a flat share may be a viable option, as this usually works out considerably cheaper than renting your own place.
Property advertisements in Germany tend to include the size of the living area in square metres, the number of bedrooms (Schlafzimmer) and bathrooms (Badezimmer) as well as the total number of rooms, energy rating and year of construction. The majority of properties will be let without any fixtures or fittings.
Once you have searched online advertisements for suitable properties and arranged some viewings, you can start applying for properties to rent. Since the property market in Germany is so competitive, it is wise to get all your documents and information in order before this stage, as this will help avoid disappointment at the final hurdle. You should be prepared to submit:
• An application form, which will usually be given to you during the viewing of a property
• Copies of your passport or other photographic identification as well as your residence permit, if you have one
• Proof of income
• A notice from your previous landlord stating that you have no outstanding rent due
• Your credit report.
If for any reason you are unable to supply one of these documents, you should state the reasons why on your application form. There are other ways to fulfil some of the requirements; for example, a letter from your employer in lieu of proof of income, or securing a guarantor if your income is less reliable than desired.
Most tenancies in Germany are unlimited, which gives renters plenty of protection; once a tenancy has started, the landlord is only able to end it by eviction via the courts or by giving at least three months' notice. Similarly, rent increases must be justified unless stated otherwise in the tenancy agreement. Any tenant who wishes to end the tenancy agreement themselves must give notice according to their contract.
Rental Costs
The area in which you choose to live will determine how much space you will get for your money. It is worth remembering that rooms in German properties are typically quite small, so always look at the square metres of the property rather than purely focusing on the number of rooms. Average rents in Germany are worked out as a cost per square metre, ranging from €4 per square metre in Wunsiedel to €16 in Munich.
Deposits (Kautions) are typically required and are often equal to three months' rent, although they should not be more than this and they must be kept in a special account. Utility costs are not included in rental prices; details of whose responsibility these are should be included in the tenancy agreement. Properties are most often described as kaltmiete, which translates literally as 'cold rent', meaning that the space comes without heating. Conversely, a property described as warmmiete would include heating.
Moving In And Out
Before you move in, an inventory and inspection should take place, detailing exactly the condition of the property and any contents. Decorating is usually permitted, although tenants will be expected to return the property to its original state before they leave. Again, prior to moving out, a final inspection will most likely be undertaken by the landlord to ascertain whether any damage has been caused during the lease.
Rights For Tenants
In recent years, continual hikes in rental prices, particularly in popular cities such as Berlin, have given landlords cause to want a change of tenant so they can lawfully increase the rent they charge. This has, unfortunately, led to some rather unscrupulous behaviour on the part of the landlord, including failure to adequately maintain the building in the hopes that the tenant will be forced to vacate.
In general terms, however, German law favours tenants, while any concerns can be raised to the Deutscher Mieterbund (National Tenants' Association). A landlord has the power to evict for non-payment of rent after two months, although the eviction process is slow and may take as long as six months to complete. Rent increases should only occur once a year and only up to a maximum increase of 20% over three years.
Have you lived in Germany? Share your experiences in the comments below, or answer the questions here to be featured in an interview!