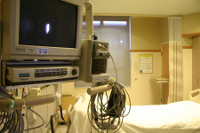 In this age of globalization, the dissolving of barriers which previously impeded travel among countries has led to unprecedented movement of people across borders, seeking a better life for themselves or their families. Many citizens are plagued by inadequate healthcare programmes and experience difficulty in getting specialized treatment for their healthcare needs at a reasonable price. Hence, they turn to medical tourism for procedures they require to undergo in order to enjoy a better quality of life in the future.
Recognizing these phenomena, many medical tourism companies have been established to enable international patients to access quality healthcare in Singapore.Key Services to Look Out For
As medical tourism requires a substantial amount of logistical arrangements, ranging from appointment booking with the healthcare provider in a foreign land, visa clearance and even airline tickets reservations and securing accommodation, a key consideration when selecting medical tourism companies is whether they provide one-stop services. One-stop services bring great convenience and comfort knowing that an experienced team is handling your health needs. A few companies even offer quite a few free services such that there is virtually no difference in the amount patients pay to medical providers if they utilize the companies' referral services.
Other services:
· Enabling access to a large network of experienced specialist doctors in Singapore.
· Referring patients to specialist doctors and established hospitals.
· Arranging for initial feedback from specialist doctors based on patients inquiries.
· Providing hands-on support to patients and families during stressful times.
· Providing concierge services e.g. lodging accommodation, airline reservation, transportation, local and foreign tours.
· Providing translation services.
· Providing all-inclusive hospital-to-hospital air-ambulance services to patients with critical conditions.
· Providing storage of electronic medical records with comprehensive security capabilities.
Distinguishing Features to Look Out For
One of the most important features to look out for when selecting a medical tourism intermediary is to see if they have an unwavering dedication towards ensuring the well-being of patients at all times throughout their medical stay in Singapore.
This can be seen if the company is fully aware of the tremendous amounts of stress that patients and their families experience and hence assists them to understand their treatment options, in the gargantuan planning process and secure the best medical services subject to their preferences and budgets.
Another important feature to take note of is the presence of personalized customer support service. Some companies go the extra mile to put their patients at ease with their presence and assistance during complicated processes such as visa applications, airlines reservations, lodging arrangements, hospital admission and discharge, bills review and even hand-holding during major surgeries. As the decision to embark on medical tourism is a major one, some companies arrange for specialist doctors to provide initial feedback to patients' inquiries to facilitate their decision making process.
Most significantly, it is the provision of valuable one-stop services during stressful times that would ensure a fuss-free arrangement to Singapore for medical treatment. This allows you to focus on the most important task – your full recovery in a peaceful environment.
Why Singapore?
A global city with a stellar reputation as a medical hub, Singapore displays outstanding healthcare standards. She has 13 JCI-accredited hospitals and enjoys partnerships with renowned US medical facilities such as Jules Stein Eye Institute and John Hopkins Singapore International Medical Center. Her specialist doctors undergo an additional 6-8 years of specialty training on top of their General Medicine course in top UK, US, Australia and Singapore medical centers, ensuring a high level of expertise and professionalism. More importantly, Singapore is ranked 1st in Asia and 6th worldwide by WHO for her healthcare infrastructure. This is an outstanding feat, compared to 37th positioned USA.
With her low crime rate and stable political situation, Singapore is conducive for patients to recuperate. The cleanliness and high food safety standards provide comfort to families and patients in their vulnerable recovery stage. The good accessibility within Singapore and the use of English as the lingua franca also allow patients and their families to move around Singapore with minimal difficulty, ideal for the post-recovery day trips around the island in celebration of a better quality of life ahead.
Article submitted by by eMediHub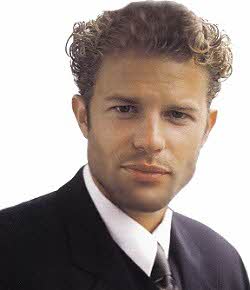 My name is Bryan Norman. I'm from The Netherlands' Antilles, but I've lived in Holland, UK and Australia.
I moved to Singapore in 2005 after spending a month here each year since 2003. I prefer a tropical climate and I like to live close to the sea. Singapore has both, as well as great food, great people and a very decent standard of living. It's a real happening city. Best of all, it's very, very safe.
I found a very capable property agent through the internet. He showed me a few condos and I liked the second unit we looked at, at Bayshore Park. We then signed the lease and that was it, again quite smooth. You'll find that generally this is a recurring theme when you relocate to Singapore, it's very easy, especially when you select the right people, which you can do if you do your homework on the internet beforehand.I did actually move again two years later. But that move too was a very seamless affair. In fact, I'm still living in Bayshore Park now. It really is a wonderful place to live.
What challenges did you face during the move?
Very few actually, the whole move went very smoothly. Find the right movers and all of it can be quite painless.
What is the property market like at the moment?
It's now August 2010 and the property market has more than recovered from the financial crisis. In fact, the whole of Singapore has; property prices are back at their previous peak, perhaps even beginning to eclipse that peak. Rentals are still fairly flat, however, because of the large number of new properties that have been developed in the past two years and are still being developed now. You can get very attractive condos at very attractive rents right now (for the latest Singapore property news, see www.rentinginsingapore.com.sg/latest.html).
Are you employed or self-employed? What challenges did you face in either finding employment or running your own business?
I'm self-employed. At the risk of sounding boring, starting my business here was a breeze. Most of it can be done online and costs are low. So long as you have a good business plan and your idea is a winner, you'll be granted a work permit. Make sure all the prerequisites check out though, your qualifications, your references etc.
Are there many other expats in your area?
Yes. Bayshore Park has a great mix of expats and locals.
What is your relationship like with the locals?
The same as my relationship with expats. If you're outgoing, you're bound to meet people, some will be locals, some will be expats. I joined a local club and found that I assimilated quite quickly.
What do you like about life where you are?
The climate. The very low crime rate. The people. The occasional cultural surprises. The political stability. The efficiency. The tasty food. The proximity to other great locations. The excellent public transport. The buzz.
What do you dislike about your expat life?
The fact that your family is far away.
What advice would you give to anyone following in your footsteps?
Immerse yourself, realise that Singapore is not your home country. Some things are different, learn to live with it. And pace yourself too. Don't go all out from the moment you wake up, because chances are you'll be gutted by the heat and humidity by the early afternoon.
What are your plans for the future?
I'm applying for Permanent Residency this year 🙂