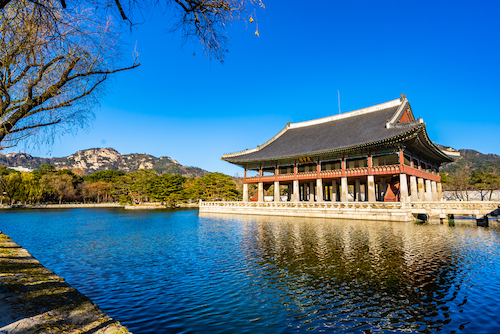 South Korea has a two-tier health insurance system which consists of public and private health insurance. The national health service is mandatory and comprehensive, and it provides care that is free at the point of delivery for around 97% of the country's citizens. We will look below at your options for registering with healthcare in South Korea.
Healthcare in South Korea is managed by a number of government departments, such as the National Health Insurance Service (NHIS) itself, which manages health insurance enrolment, collects contributions, and sets medical fee schedules, and the Health Insurance Review and Assessment Service, which reviews fee claims and evaluates care.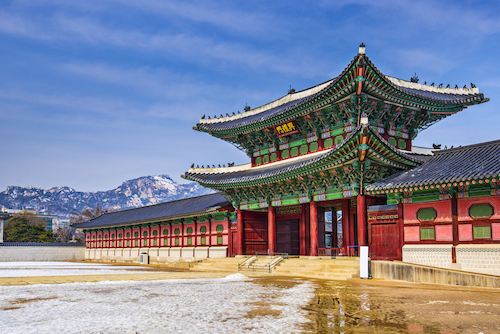 By law, all hospitals and clinics, whether public or private, as well as pharmacies, are obliged to participate in the NHI system as providers under the NHI and cannot opt out. Healthcare providers are not allowed to deny treatment to NHI patients.
How to register for healthcare in South Korea
Any company employing more than five foreign personnel must enrol its expat workers in the NHI: this is a compulsory scheme. If you are employed in the country, therefore, you will be automatically signed up unless you are working for a very small company, in which case you can still register yourself.
You will need to obtain an Alien Registration Card (ARC) from immigration before you will be entitled to access either public health insurance or private local cover. You will also be expected to make a small co-payment for any treatment costs. Your dependents (your spouse and children under the age of 20) will be covered by your national insurance but must have the same address as yourself.
If you are self employed you will need to contact your local hospital directly and register yourself – note that, as above, you will require an ARC first, and you will need to take along your passport as well, plus your bank details. You may also need an initial means of payment, such as cash or a card.
You can also enrol yourself if you are a freelancer or unemployed.
Employed expat personnel are expected to contribute around 5.08% of their income as a deduction from their monthly salary: currently the average is an insurance premium of minimum 103.080 won (USD$87.07) per month for F-4 visa holders. Your employer will also need to make a contribution.
If you are self employed, the amount of your monthly contributions will be evaluated by considering your income, assets, standard of living and other factors.
Once you have registered, you will be given an insurance passbook.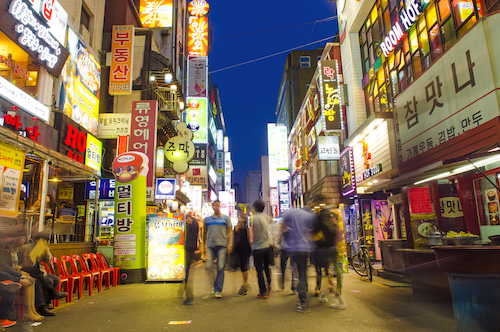 However, note that if you are in the country for six months or more, and have been registered with the immigration authorities, you will be automatically enrolled into the NHI.
The Korean authorities say that most NHI personnel speak at least basic English.
Basic dental treatment is covered by the NHI, but again you may need to make a co-payment. You can expect to pay around 30% of the cost in a dental hospital but treatment may cost more in a local clinic.
To find a GP, check online or ask the expat community to locate English-speaking medical personnel. For specialisms, you can try searching on KMH Global.
South Korea is a destination for medical tourism and private sector medical treatment here is of a high quality. If you do seek treatment in the private sector, remember to check with your insurance provider first to find out if they extend coverage to your selected clinic and treatment.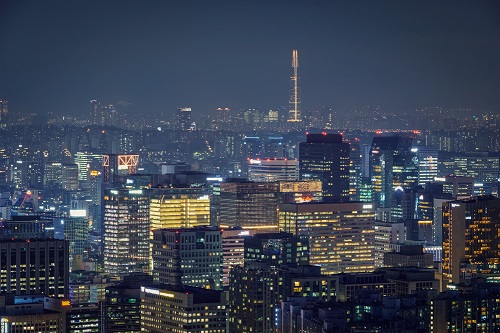 Note: This article assumes a normal state of affairs and cannot predict future developments concerning the COVID-19 coronavirus. As long as the coronavirus crisis continues, always check official government guidance before travelling.
Most prescription medications that are available in the West are available in South Korea, though not necessarily under the same name. You may have to choose between imported and domestic brands. Take your prescription medication from your doctor in your home country, as well as the packaging (if possible), to a Korean doctor or pharmacist. This will make it easier for them to help you. 
When you travel to South Korea, you can take a three-month supply of prescription medication with you. This will cover you for the time it takes to restock from a Korean pharmacist. The Korean Food & Drug Administration recommends having the following ready for inspection:
Your passport

A recently-issued prescription (for each controlled medicine), indicating dosage and total volume

A doctor's letter specifying the medical condition
You should keep your existing medication in its labelled prescription bottles or boxes. Ultimately, the Korean Customs Service has authority over which medications may or may not be taken into the country. Bear in mind that if a drug is illegal in your own country, then it is almost certainly illegal in South Korea.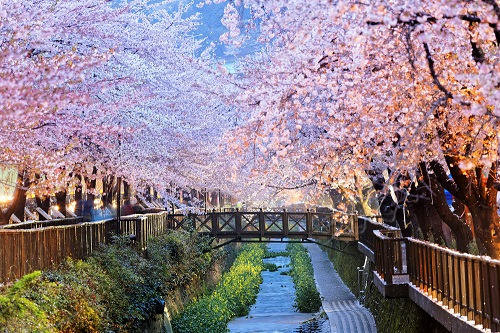 Cannabis is legal in South Korea, purely for medicinal use, for patients with rare or incurable diseases and no other treatment options. It is only legal in the form of specific cannabis-based drugs. At present, these are Canemes, Epidiolex, Marinol and Sativex. Even though these forms of cannabis can be self-medicated in some countries, you will need a doctor's prescription for them in South Korea. Any cannabis-derived substances not approved by foreign health regulators are banned. 
Importing cannabis in plant form, or any other form (e.g. marijuana, CBD oil, hemp-derived products), is strictly illegal, even if you have a prescription that is legal in your country of origin. Remember this, as penalties are severe. 
Likewise, importing any drug derived from poppies, coca leaves or alkaloids is illegal. Note that, depending on the brand, this may include sleeping aids and painkillers. You may wish to consult your doctor regarding substitute medicines or sources of local equivalent medicines in South Korea.
If your drug is in any way narcotic, you should submit a written application to the Narcotics Control Division of the Korean KFDA at narcotics@korea.kr before travelling. They will generally respond within 24 hours.
Once you have arrived in South Korea, visit a doctor. They will usually prescribe your medication, and then a pharmacist will dispense it. Very little medication is available over the counter, and even some medications that are available off-the-shelf abroad will require a prescription.
You have three options for getting a prescription for your current medication:
Take a copy of your prescription to your doctor

Show your doctor a sample bottle, tube or box of your medication

Give the doctor the name of your medication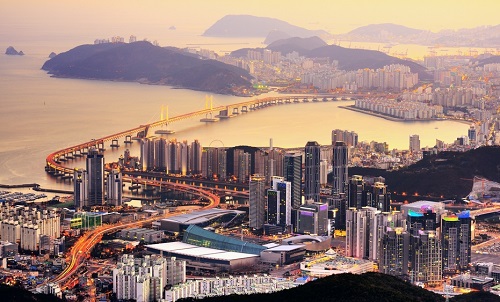 Writing a prescription will require a fee of anywhere between 5,000 won and 25,000 won (£3 and £16). The fees are higher in international and private clinics. If you use the national health insurance scheme, you will pay a relatively low fee. The amount that you will be prescribed will depend on how much you can safely store. 
Your prescription will not repeat automatically. Therefore, every time you want a renewal or a refill, you will have to visit your doctor for a fresh prescription. For certain types of drugs, they will have to conduct a physical examination or other tests.
Pharmacists do not mix their own pills and ointments but dispense them already prepared, in the form in which they have been supplied by the pharmaceutical company. However, they will often give you your medication in individual plastic bags for each dose prescribed by your doctor. These may be labelled with brief instructions, e.g. '1/1' meaning 'take once a day' or '2/1' meaning 'take twice a day'. 
However, medication rarely comes with a proper instructions label, and if it does, then this will be in Korean. Therefore, before you leave the doctor's office, make sure you clearly understand when, how, and in what dosage you are to take the medication. You should also check whether you need to take it before, during or after meals. It might be wise to write this down while you are with the doctor and to confirm that you have understood correctly. 
You can buy birth control patches and pills over the counter. Antibiotics and hormone-based drugs will require a doctor's prescription.
You will usually find non-prescription or over-the-counter drugs in pharmacies. However, the South Korean government has recently reclassified 48 items as safe to sell in stores and supermarkets. These include 18 digestive aids, 11 intestinal drugs, five ointments, two pain relief patches and 12 drinks products. Painkillers, such as Tylenol and Aspirin, cold remedies, such as Pancold, and medicated patches are included in these.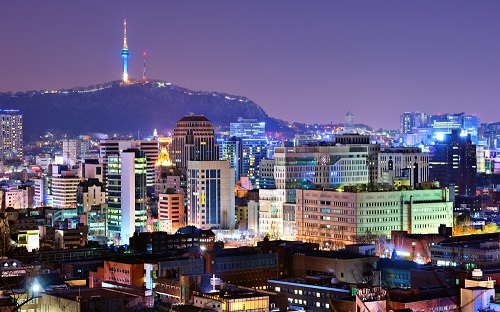 Note: This article assumes a normal state of affairs and cannot predict future developments concerning the COVID-19 coronavirus. As long as the coronavirus crisis continues, always check official government guidance before travelling.
In South Korea, the price you will pay for prenatal care, delivery, and postnatal care will depend on a number of factors. For example, are you covered by the national health insurance (NHI) scheme? Do you wish to use a public or a private facility? And what type of delivery would you like? Read on to learn more about your options.
Prenatal
To tackle its declining birth rate, the South Korean government offers bonuses of up to 500,000 won (£330) towards prenatal expenses. Parents receive a monthly allowance of 200,000 won (£130) for the first year of their first child's life. The amount increases with each subsequent child.
Pregnancy test kits are available at all pharmacies, but you will usually have to ask for one, as they are not put on display.
We recommend vaccinations against the following diseases, if you are actively planning a pregnancy: 
Rubella

–

this can cause deformities in the baby

Hepatitis B

–

this can be passed on to the baby from the mother

Zika virus

–

this can cause neurological defects in the baby
If you are not planning a pregnancy but are in a relationship that might lead to one, we would still recommend getting these vaccinations.
You will find plenty of childbirth classes in South Korea, especially in the Seoul area. Korean fathers do not usually attend prenatal classes.
Prenatal visits are usually once a month up to 24 weeks. After that, they become more frequent. From the 36th week, they may be weekly. Expectant mothers will receive ultrasound check-ups on the foetus, blood tests for illnesses likely to harm mother or child, and urine analysis to test for diabetes and UTIs. Pregnant women with Rh-negative blood will be injected with Rh immune globulin at 28 weeks.
It is helpful to identify where you will receive your prenatal care, as well as where you will deliver your baby, as soon as possible. Don't be afraid to shop around, as there is plenty of choice.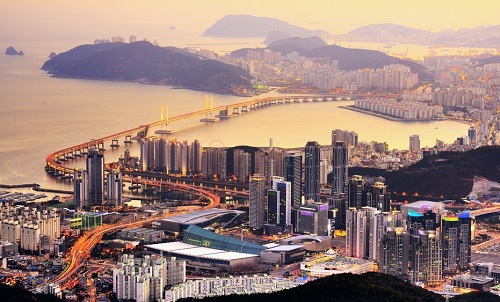 Local medical centres are available in every district. Costs in these are low, often free, and there is a good chance that you will find English-speaking staff. They will provide prenatal care, including all the vaccinations, tests and other treatments you require. However, you will need to make other arrangements for the actual delivery.
There are plenty of specialised maternity clinics that will take care of the whole process, and these are also covered by the NHI scheme. Almost every major university has an affiliated hospital. Privately owned hospitals and international clinics are widely available but are generally the most expensive options. A list of hospitals in South Korea that support natural childbirth can be found on this website. 
The NHI scheme subjects all birthing facilities to the same pricing standards, but there may be extra charges for additional services, such as the use of a birthing pool, individual rooms, Western meals, extra nights and medication. Some, but not all, hospitals make birthing pools available for labour and delivery.
Confirm whether the doctor who treats you during your pregnancy will be the one who delivers the baby. If you are in the NHI scheme, then you will need a referral from your family doctor to get an OB-GYN specialist. Once you have chosen a doctor to oversee the birth, you will give birth in the hospital they are associated with, so visit this in advance to make sure that you will be comfortable there.
Whatever your birth plan, you must make sure, well in advance, that your doctor and your facility can meet your needs. Start asking questions at your first meeting, and do not let a question go unanswered, however awkward you may feel pushing for confirmation. Many medical facilities have English-speaking staff or employ specific translators. You may be able to take a friend who can help translate with you. This may be a good idea, as there is quite an extensive amount of paperwork, which will be in Korean.
C-sections are popular in South Korea – around 35% of deliveries use this method. You need to make it clear in advance whether you would prefer a C-section or a vaginal delivery. Note that fathers are not usually allowed to attend C-section deliveries. 
Giving birth
You may want to find your own midwife. You can do this through your local medical centre or the Medical Referral Service in the Seoul area (email medicalreferral@seoul.go.kr). Korean women will also often hire a doula – a trained childbirth assistant who supports a woman and her partner through pregnancy and birth and into early parenthood, acting both as a trained professional and as a friend.
Epidurals are common in South Korea, as are episiotomies. If you do not want the latter, you will need to make this very clear. Korean medicine is traditionally very paternalistic, with patients – especially female patients – expected to obey the doctor's orders and not question anything too closely. Facilities with more experience of Western patients will be more tolerant about following Western practices and meeting Western expectations. If this is important to you, then you should look for a hospital with an International Health Department.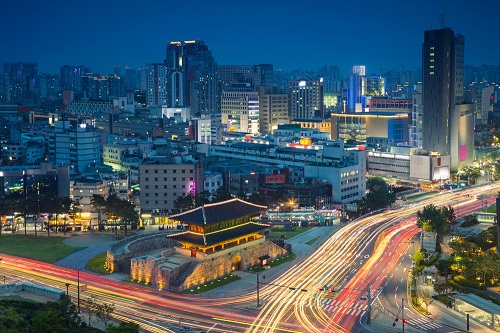 Note that some doctors, even in international facilities, may prefer to only address the father-to-be. Fathers are usually allowed into the delivery room, but some may still be expected to wait outside. Confirm this in advance. 
Although South Korean hospitals are as high-standard as Western ones, practices may be very different. There is often very little privacy, even in the more expensive private hospitals, and births are not always done in a private room, although private rooms are still available for an extra charge. Confirm in advance exactly where you will be giving birth. Before going in to deliver your baby, you should be given a list of items that you will be expected to provide yourself, such as towels, soap and sanitary pads.
Postnatal
The postpartum period is called Samchilil, literally meaning '21 days'. It is a period in which mothers are expected to rest. The Western concept of going quickly back to work is unusual.
New mothers typically stay in hospital for three to five days following an uncomplicated vaginal delivery. Following a C-section, they may stay for seven to 10 days. Most hospitals will allow the baby to stay in the room with the mother, though some hospitals will keep the baby in the nursery for the first 24 hours. Confirm this in advance. C-section babies are often kept apart from the mother and other babies for a while, so that their condition can be monitored, though short visits may be allowed for breastfeeding. 
Breastfeeding is usually allowed immediately, but some facilities may feed the baby with formula while waiting for the mother's milk supply to increase.
New mothers traditionally eat a lot of seaweed soup (myuk-guk), and this may be served to you while you're in the hospital.
Six out of 10 Korean mothers use a postnatal facility. They can be run by hospitals or independently. The more expensive ones resemble a hotel or a health spa, and the mother may stay for one or two months.
Once the family is back home, it is usual for the mother's mother to live with them. Bear this in mind if you are one half of a cross-cultural relationship.
The South Korean government runs a National Immunisation Programme. Children should receive 22 vaccinations for 14 preventable diseases before they are 12.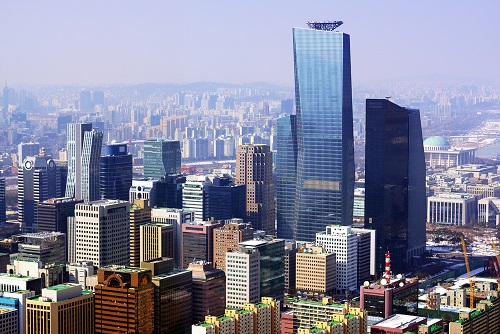 South Korea provides an extremely high standard of healthcare, ranked second in CEOWORLD's 2019 Healthcare Index. By comparison, the United Kingdom came thirteenth, and the United States came thirtieth. South Korea is recognised for its pioneering medical research, especially in the field of cosmetic surgery.The South Korean healthcare system is highly developed, with modern facilities providing an excellent standard of care and treatments. Both private and public facilities are staffed by highly trained and experienced medical personnel.
Health insurance has been mandatory in South Korea since 1977 and achieved universal coverage by 1989. In 2000, the national health insurance scheme (NHIS) was introduced, combining all existing health insurances into a single national insurer, and the scheme is now compulsory for anyone resident in the country for six months or more. Full details can be found on the NHIS website.
How does the South Korean state health insurance system work?
The NHIS, funded by government, employer and employee contributions, is a copayment scheme in which the patient is responsible for 20% of inpatient, and 30% to 60% of outpatient, costs. The healthcare package covers basic checkups, most medical procedures, cancer screening, and prescriptions. However, there are exceptions, where the patient must pay a greater proportion of the cost, or even where they must pay the full cost. Therefore, it is essential to secure adequate private medical insurance to ensure all your medical expenses are fully covered.
Initially, the NHIS scheme was voluntary for foreigners freelancing or working for non-Korean companies. However, in July 2019, the National Health Insurance Act was passed to ensure that foreign residents received the same benefits as Korean nationals. It also addressed the potential loophole for foreigners to receive benefits from the scheme even if they had not contributed to it.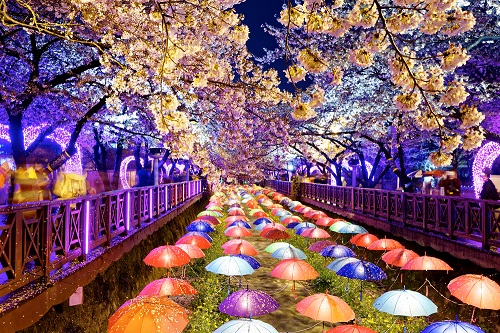 The national health insurance scheme (NHIS) in South Korea is a copayment scheme
Registering with the NHIS
Subscription to the NHIS is mandatory, once you have been resident in South Korea for longer than six months. However, in order to secure full medical coverage as soon as possible, you should ensure that either your employer has registered you for the scheme, or that you include it as part of your residency registration process.
Diplomats and visitors with tourist or short-term visas are exempt from registration, as are certain visitors with humanitarian status. Mandatory enrolment for students is deferred to 2021.
If you already have independent private medical insurance guaranteeing suitable cover for healthcare expenses prior to your alien registration, you can apply for a one-year exemption from enrolment. This must be renewed at the end of the exemption period. You can also apply for an exemption if your local employer provides full medical insurance of an equivalent nature.
Registering as an employee
If you work for a Korean company that employs five or more staff, your employer should take care of your NHIS registration. You need an alien registration card (ARC) in order to register, and it can take several weeks for this to be issued. Therefore, you should ensure that your employer starts the registration process as soon as possible. There is no need for you to apply in person.
If you have been included in a company health insurance programme, your employer should provide you with full documentation and your insurance booklet.
The contribution is calculated at 6.46% of your salary, split 50/50 with your employer and paid monthly. Contribution details will be shown on your monthly payslips. Your NHIS subscription will apply to all family members resident at your address.
If your employer does not include you in a company scheme, you can apply independently by visiting your local NHIS branch, as described below.
Registering as self-employed
If you are freelancing or working for a foreign employer, you are designated to be self-employed. You are liable for the full monthly charge, and your NHIS contribution is calculated, either as an individual or a family unit, according to income and property assets, including any vehicles. If the calculated premium is less than the average premium of all subscribers in the November of the previous year, the average monthly premium will be charged. In 2019, the minimum monthly fee was KRW 113,050 (£74.35/US$94.97/€83.50).
Foreign nationals and their families living in South Korea on religious grounds or with humanitarian status are granted a 30% reduction in insurance premiums.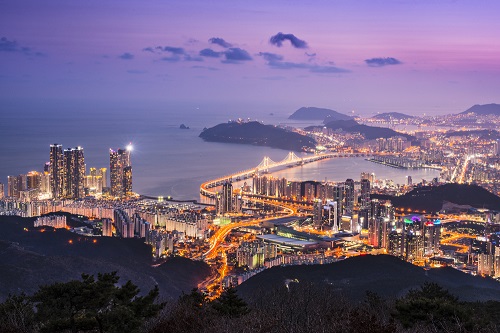 If you are working for a foreign employer, your NHIS contribution is calculated according to income and property assets
To register, you must apply in person at your local NHIS branch office (locations are listed on the NHIS website). Most staff will speak basic English and be able to assist you in filling out the application form. You will need to take your passport, alien registration card, and certificate of registration. Where family members are included in the application, marriage and birth registration documentation and proofs of address are also required.
You will be asked to pay the first month in advance, with subsequent monthly payments on 25th of each following month. As your membership start date is tied to your alien registration date, your initial prepayment will be backdated accordingly. If you held a previous residency visa and are changing to permanent residence status, you will not have to make a backdated payment.
On completion of the application process, you will be issued with your insurance passbook. This enables clinics and hospitals to look up your details on your alien registration record and serves as proof of your insurance. When visiting hospitals and clinics, you will also need to present your ARC.
If you do not register for NHIS after six months' residency, or if you fail to keep up monthly payments, you may be refused access to healthcare services, and your visa will not be renewed until your NHIS contributions are fully up to date.
Long-term care insurance
In addition to NHIS, senior citizens over the age of 65 can apply for long-term care insurance. The long-term care system provides home-based and residential care for elderly patients, who are assessed to establish the level of physical and/or mental care required. Applications can be made in person, by fax, by email or online. Premiums are calculated on the NHIS premium multiplied by the long term insurance rate, which was 8.51% in 2019.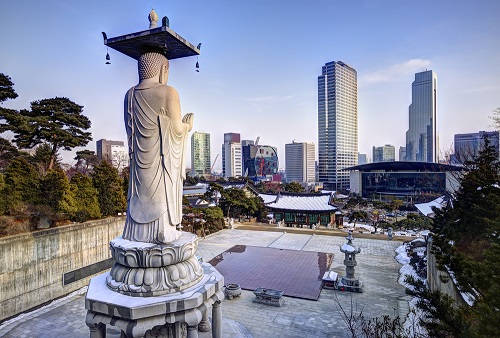 Note: This article assumes a normal state of affairs and cannot predict future developments concerning the COVID-19 coronavirus. As long as the coronavirus crisis continues, always check official government guidance before travelling.The best way to keep health insurance costs low is to join the national health insurance (NHI) scheme, which is mandatory for anyone living in the country for more than six months. The NHI covers from 50% to 80% of your medical costs, including medical check-ups, most day-to-day and emergency medical procedures, prescription medication, and traditional medicine, such as acupuncture. Doctors and specialists will claim most of the costs of a consultation from the NHI, though expats will have to pay a portion of the costs.
If your employer has more than five employees, then it is required by law that they provide you with health insurance, and they will pay half of their expat employees' monthly premiums. The other half is paid by the employees themselves. There is a slightly different arrangement for Korean nationals. The level of premiums is determined in the same way as taxes, on a sliding scale based on salary. You can generally expect about 30% of your gross monthly salary to go towards health insurance.
Make sure, however, that you have been signed up for the NHI. The employer's only duty is to ensure that you have insurance. It is not unknown for expats to be signed up to private insurers with limited schemes and to find that they are paying more than 50%, or even all, of their premiums. As these plans usually only cover expenses in the case of accidental injury, expats will find themselves under-insured for routine medical treatment. When you start a new job in South Korea, check your company's health insurance policy thoroughly.
Under the NHI, you can choose your own healthcare provider and facility. If your employer or insurer dictates which provider and/or facility you must use, then double check that you really are registered with the NHI.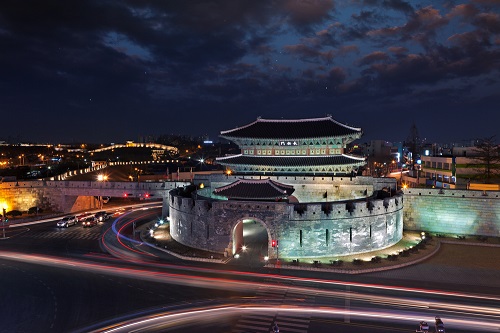 Under the NHI in South Korea, you can choose your own healthcare provider and facility
Note that non-Korean nationals cannot sign up for the NHI before they have received an alien registration card (ARC). This can usually take at least a month, so before you arrive in the country, you should ensure you have adequate private insurance to cover you for this period.
Expats working as independent contractors, or for companies with less than five employees, are responsible for enrolling themselves. You do this by taking your ARC, your passport, and your application form to your nearest immigration office. Premiums for self-employed contributions are based on the insured individual's income and property.
If you only need healthcare for common illnesses, day-to-day procedures, and emergency treatment, then the NHI will be perfectly adequate for your needs. However, there are cases that the NHI does not cover. For example, it does not cover you if you are travelling outside Korea. For this, you will need your own travel insurance or a private policy that covers you outside the country. It also doesn't cover elective procedures, and neither does it cover some severe or pre-existing illnesses, such as cancer. If you suffer from one of these, you will need to sign up for a private healthcare plan.
It is worth bearing in mind that people who need frequent medical care may find that a private healthcare plan is the most cost effective option in the long run, because of the accumulated cost of co-payments. Private insurance will not reduce the cost of medical procedures, but it will cover – or at least partially subsidise – the out-of-pocket co-payment of between 20% and 50% that you need to make under the NHI. Many Koreans and expats sign up for chronic illness plans to guard against these extra or uncovered costs.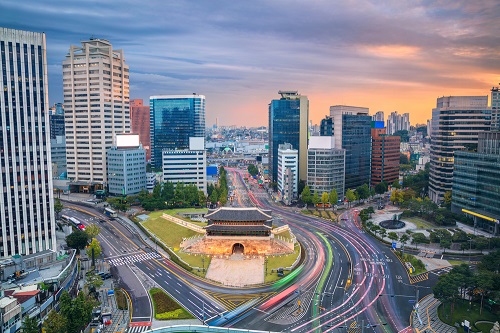 Expats in South Korea who need frequent medical care may want to consider getting a private healthcare plan
A typical private health insurance scheme in South Korea will cost about as much again as your NHI premiums – in the region of 114,000 won (£75). With private providers, you can select the type of health insurance plan that meets your individual needs. Private health insurance may also provide more comprehensive cover than the NHI, with a wider range of private facilities available, and have shorter waiting times for specialist procedures. You may be able to insure yourself for specific treatments that the NHI will not cover, or to supplement the NHI's provision for more routine care.
You are the one best acquainted with what you are likely to require. Choose your plan carefully, after thoroughly looking through the choices available, to be sure that you are paying for exactly what you need, or are likely to need, and not for any unnecessary or unlikely eventualities.
One of the largest South Korean providers is DB Insurance. International providers for health insurance include AXA, Allianz, Cigna, and Expat Financial. Brokers like Pacific Prime or AOC will help you compare providers.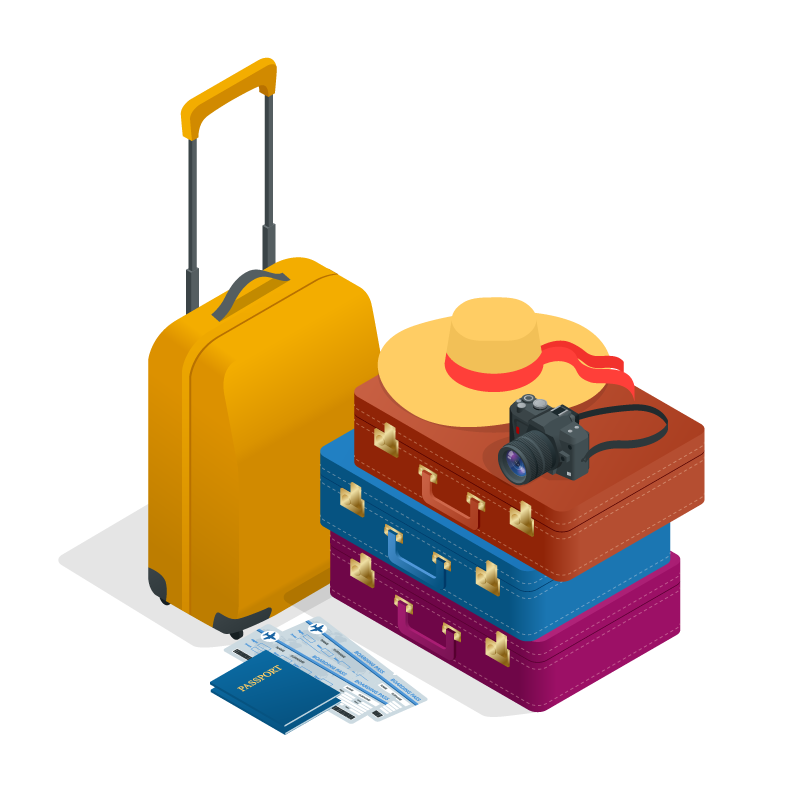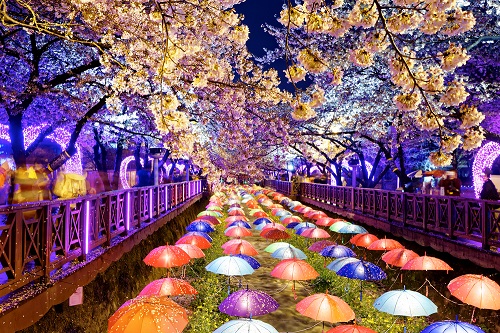 Note: This article assumes a normal state of affairs and cannot predict future developments concerning the COVID-19 coronavirus. As long as the coronavirus crisis continues, always check official government guidance before travelling.If you want to keep fit and healthy in South Korea, then you can start by taking precautions before you enter the country. No specific vaccinations are required, but it is recommended that your routine vaccinations are up to date: chickenpox, diphtheria, measles, mumps, rubella, tetanus, pertussis and polio. Vaccinations are also recommended against hepatitis A, typhoid, and Japanese encephalitis. The latter is spread by mosquito bite, particularly during the warm and humid summer months, as is malaria. Malaria currently has no vaccine, so you will need anti-malarial tablets and mosquito repellent.
Hand, foot and mouth disease is common in South Korea during the summer months. It can be avoided simply by not sharing fluids with anyone. Many public toilets do not provide soap for you to wash your hands with, so you may want to pack anti-bacterial hand sanitiser.
Once you are in the country, you will find that Korea has very hot summers and very cold winters. Both extremes can preclude outside exercise and trigger health conditions. You can look after yourself with simple precautions: dress appropriately, and always keep plenty of water on you, especially during the summer. South Korea has some of the cleanest tap water in the world, but most people drink filtered or bottled water.
Expats must sign up for the national health insurance scheme within their first six months of living in the country. This is an important stage in keeping yourself healthy, as it gives immediate and affordable access to South Korea's excellent national healthcare system. You will benefit more if you live in an urban area – along with 80% of the population – as this is where you can get the best access to medical services.
However, the system is focused more on treatment than prevention, so it does not absolve you of your basic responsibility to look after yourself.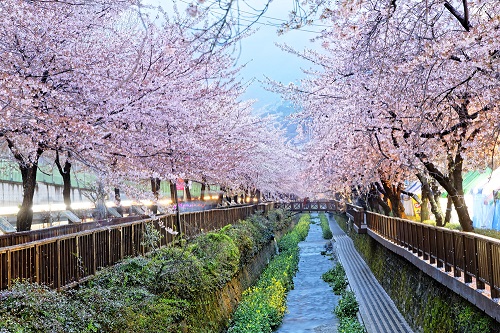 Expats must sign up for the national health insurance scheme within their first six months of living in South Korea
Air pollution is a common problem in South Korea, exacerbated each spring by the Yellow Dust – a combination of industrial pollutants and dust from mainland China, which looks like pollen but is described as a scratchy, unbreathable fog. There is no avoiding it, and expats, especially those with existing respiratory problems or asthma, should invest in medical masks.
Most common medicines are available in South Korea, but not necessarily under the same brand name that you are used to. It is worth taking a copy of your prescription and packing enough to last you until you can restock your supply.
It is much easier to follow a healthy diet in South Korea than in many Western countries. The obesity rate in the population is around 4%. Meals are low-fat, often based around noodles or rice instead of potatoes or chips, and full of vegetables – raw, uncooked, pickled or partially cooked. Meat and seafood are common, but in lean and small proportions. Bibibimbap (a rice dish), kimchi (a dish of salted and fermented vegetables), shabu-shabu (thinly sliced meat and boiled vegetables), seolleongtang (ox broth) and samgye-tang (chicken soup) are popular options, as main dishes or side dishes, served with spicy ingredients and sauces.
Simple options, such as bean sprouts, mushrooms, radishes, seaweed and spinach, are popular as side dishes or ingredients in soups and stews. When you eat out, you are rarely tempted to go for the calorific starter or dessert, simply because they don't exist. Even sweet patisserie items tend to have fillings such as corn, figs, red beans or sweet potato rather than chocolate or sugar.
Note, however, that it is still very easy to eat unhealthy food. Fast and instant food (both Western and Korean) are very popular, and there is always the danger of overeating when you choose rice or noodles. Barbecues are popular but are generally healthy if you stick to lean meat.
You can keep an eye on what you eat by going to your local farmer's market and buying straight from the suppliers. This means that whatever you buy will be locally sourced and seasonal. If you specifically want organically produced food, ask for 'yu ginong'. When buying your own food, whether from a market or food cart or shop, make sure the place is clean and busy (customers will not return to someone who has made them ill), with perishable foods kept chilled.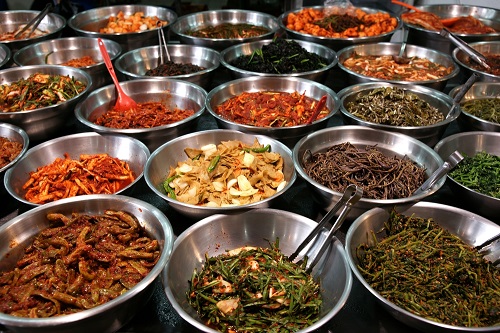 In South Korea, you can go to your local farmer's market for locally sourced and seasonal food
If you can't conveniently visit a market yourself, you can order the same sort of seasonal and local ingredients to be delivered directly to you in a community supported agriculture (CSA) box. Popular options include Slow Box and Gachi, but other options are available. A handy list of suppliers can be found on the TimeOut website.
Exercise is popular among South Koreans. Gyms are plentiful, with a four-month membership costing around 130,000 won (£85). Many offer foreigner discounts. The emphasis in gyms tends to be more on cardio than strength, flexibility or balance. There are also plenty of places to learn Taekwondo, which is the official national sport of South Korea.
If you want to spare yourself the expense of a gym membership, free exercise equipment for public use can frequently be found in parks, on hiking trails, or simply in the street. Such equipment may not be as immaculate or modern as in a gym, but it will still be perfectly serviceable.
Hiking is also popular in South Korea. Koreans take hiking very seriously and will gear up for the simplest excursions. It is easy to find well-marked hiking trails through beautiful scenery, whether for an intense three-hour trek or a gentler hour-long stroll. You do not even have to go far, as many trails thread their way through and around the cities. The Seoul city limits include the Bukhansan National Park, Bukhansan being one of seven mountains located in Seoul.
Many cities also have dedicated cycle routes and lanes, both for getting around and for enjoyable exercise through scenery. This is fortunate, as most cyclists would rather avoid the road traffic. Bikes are widely available for hire on the cycle routes. Seoul's Han River route has singles available at 3,000 won (£2) per hour and tandems at 6,000 won (£4) per hour. Full-day single rentals are 15,000 won (£10).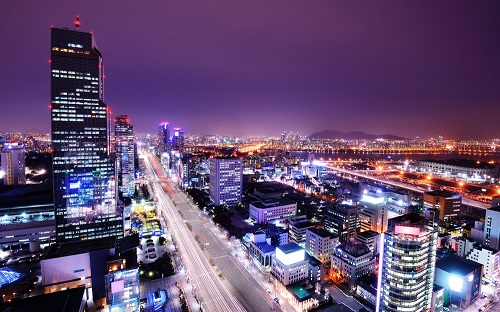 Note: This article assumes a normal state of affairs and cannot predict future developments concerning the COVID-19 coronavirus. As long as the coronavirus crisis continues, always check official government guidance before travelling.If you are planning to have a health procedure in South Korea, the chances are good that it will at least be up to the standards of Western healthcare, while also being much cheaper. Healthcare for non-residents is of the same quality as for Korean nationals, and it is equally accessible.
South Korea has universal healthcare under the national health insurance (NHI) scheme, run by the Ministry of Health and Welfare, for emergency treatment or treatment designed to prevent an emergency. Foreigners who live in the country for more than six months are required by law to register with the NHI. This measure is designed to prevent health tourism from abroad, paid for by the South Korean people, where the beneficiary immediately leaves the country.
Expats should speak to their employers about registering with the NHI, to clarify their entitlements. Employers are responsible for seeing that their employees are insured. However, as they pay some of the premiums, some have been known to register their staff with a private insurer, thus putting all the burden on the employee, while at the same time technically fulfilling their statutory duty.
Therefore, provided your health procedures are medically necessary, they should cost you very little indeed beyond your premiums (around 5% of your income) and your co-payment amounts. The NHI does not cover elective procedures, and there are also some chronic and/or pre-existing illnesses that are not covered. National healthcare costs per head average around 120,000 won (£79) per month.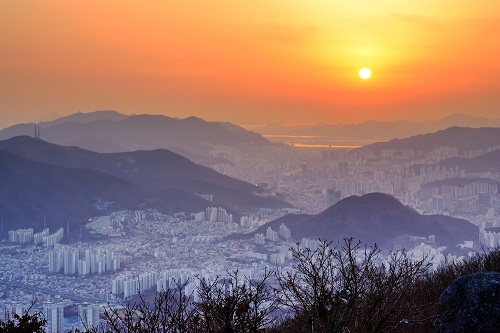 In South Korea, expats should speak to their employers about registering with the NHI
The NHI will cover from 50% to 80% of your essential medical costs, depending on your exact needs and the treatment you receive. This includes costs for medical check-ups, including routine GP or dental consultations (foreign nationals will still be expected to pay a small consultation fee), general surgical procedures, and prescription medication. Generally speaking, insured residents will pay just the agreed co-payment amount, which will vary according to the type of care you receive and where you receive it. As a rule, co-payment amounts are 20% of inpatient hospital care, 30% to 50% of outpatient hospital care, and 35% to 40% of pharmacy bills.
The Korea Health Industry Development Institute can help you search for medical services in South Korea. Visit this website for details of costs and providers.
A visit to the GP for minor ailments may cost as little as 10,000 won (£7), though at that level you might not find a GP who speaks English. However, you could always take along a friend to interpret for you. You are more likely to find an English-speaking doctor in one of the international clinics in a hospital in a larger city, though the prices for consultations there will probably range from 40,000 won to 80,000 won (£26 to £52).
One patient has reported receiving a doctor's consultation, MRI scan, pain medication and physical therapy for 380,000 won (£250).
Women having a baby under the NHI can expect costs of 30,000 won to 80,000 won (£20 to £52) for pre-natal tests and treatments; 7,100,000 won (£4,660) for vaginal delivery; or 11,000,000 won (£7,200) for a C-section. The NHI will let you choose whether you want to give birth at a hospital or a specialised maternity clinic, but the latter will be the more expensive option, costing from around 500,000 won to 800,000 won (£330 to £525).
South Korea is a popular destination for laser eye surgery, both LASIK and LASEK. The service is reliable and well-regulated, consultations are often free, and appointments can usually be scheduled within a few days. A typical cost is around 1,000,000 won (£656) for treatment on both eyes. Surgery on a single eye will cost around 600,000 won (£394).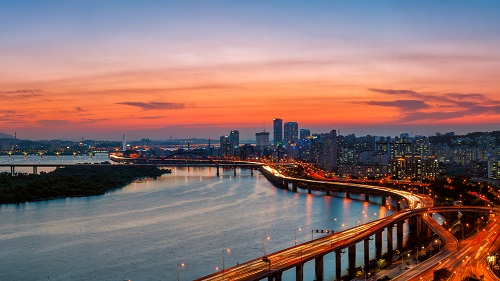 South Korea is a popular destination for laser eye surgery
Costs for a range of both essential and elective treatments from different providers can be found at Placidway.com. Below are some examples:
• Abdominoplasty: 3,639,000 won (£2,388)
• Botox: 351,770 won (£231)
• Cardiovascular evaluation: 1,576,900 won (£1,035)
• Carpal tunnel surgery: 8,317,541 won (£5,458)
• Cellulite removal: 36,687 won (£238)
• Dental bridges: 767,829 won (£504)
• Dental crowns: 710,818 won (£466)
• Dental veneers: 560,406 won (£368)
• Discectomy: 12,006,274 won (£7,878)
• Egg freezing: 323,871 won (£213)
• Elbow surgery: 8,317,541 won (£5,458)
• Eyelid surgery: 2,547,300 won (£1,671)
• Face lift: 7,278,000 won (£4,776)
• Gastric bypass: 31,538,000 won (£20,694)
• Hair transplantation: 3,517,700 won (£2,308)
• IVF: 9,097,500 won (£5,969) (Note: by law, foreigners in South Korea must provide their marriage certificate to be candidates for IVF)
• Knee surgery: 7,278,000 won (£4,776)
• Kyphoplasty: 12,476,918 won (£8,187)
• Liposuction: 2,426,000 won (£1,592)
• Male erectile urology procedures: 17,952,400 won (£11,780)
• Maxillofacial surgery: 822,414 won (£540)
• Nose surgery rhinoplasty: 7,278,000 won (£4,776)
• Percutaneous vertebroplasty (PVP): 9,980,564 won (£6,549)
• Phlebectomy: 10,91,700 won (£716)
• Posterior cruciate ligament (PCL) reconstruction: 17,675,836 won (£11,598)
• Root canal: 140,708 won (£92)
• Rotator cuff repair: 13,516,459 won (£8,869)
• Scoliosis deformity correction: 42,629,672 won (£27,972)
• Shoulder surgery: 8,317,541 won (£5,458)
• Sleep apnea: 878,212 won (£576)
• Sperm freezing: 349,344 won (£229)
• Stem cell therapy: 1,286,993 won (£844)
• Trigger finger surgery: 8,317,541 won (£5,458)
• Tubal ligation reversal: 548,276 won (£360)
• Tubal ligation: 1,084,422 won (£712)
• Varicose veins: 2,789,900 won (£1,831)
• Vasectomy: 462,153 won (£303)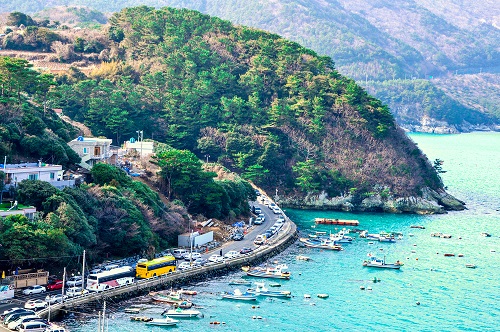 Cancer care in South Korea
The South Korean healthcare system is highly developed, with modern facilities, and provides an excellent standard of care. Both private and public facilities are staffed by highly-trained and experienced medical personnel. South Korea is a popular destination for medical tourists, not only for cosmetic surgery and alternative therapies, but also for conventional Western medicine and high-tech cancer treatments.Cancer is the leading cause of mortality in South Korea, accounting for one third of all deaths. In 1996, the Ministry of Health developed an initial 10-year plan for cancer control, under which the National Cancer Control Planning Board (NCCPB) was created to manage and coordinate research and development in the prevention, diagnosis, and treatment of cancers. Subsequent control plans have been implemented to continue this initiative.
In 2000, the National Cancer Center was established as the national headquarters in the fight against cancer, to provide patient care, education and training, supporting national cancer control programs and spearheading national research programmes.
Following legislation on good clinical practice and the adoption of the International Council for Harmonisation (ICH) Good Clinical Practice (GCP) standards, South Korea has become an international hub for clinical trials. The Korea National Enterprise for Clinical Trials (KoNECT) provides ongoing investment to expand clinical trial capacity, via the Regional Clinical Trial Centre and Global Centre of Excellence programmes. Both multinational and domestic studies are conducted in Korea, with oncology as the predominant area of research.
In 2019, South Korea was ranked second overall in CEOWORLDS's Healthcare Index. Also, according to the Organisation for Economic Cooperation and Development (OECD) 2019 cancer care study, it had the highest five-year survival rate for thyroid, prostate, colorectal, rectal and stomach cancer.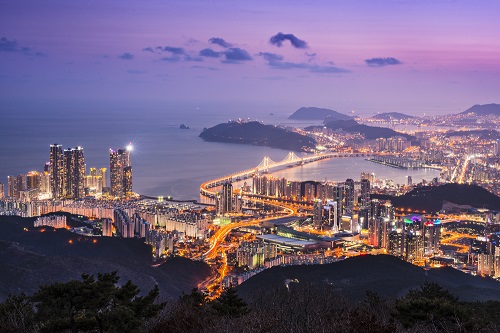 The NHIS package in South Korea covers basic checkups, most medical procedures, cancer screening and prescriptions
South Korea's national health insurance scheme (NHIS), funded by government, employer and employee contributions, is a copayment scheme in which the patient is responsible for 20% of inpatient costs and 30% to 60% of outpatient costs. It is mandatory for anyone, whether Korean or not, resident in the country for six months or more. As NHIS is a copayment system, you should ensure you have sufficient private medical insurance to cover your contributions, and that sufficient provision is made for cancer treatments.
The NHIS package covers basic checkups, most medical procedures, cancer screening and prescriptions. Regular cancer screening, which varies according to age and type of cancer, is fully covered by NHIS, apart from for breast cancer, where the patient is liable for 10% of the cost. Under the NHIS, cancer is classed as a catastrophic illness, for which reduced copayments apply.
Cancer treatment
Patient treatment programmes are managed from start to finish by surgical and medical oncologists, with referrals to specific specialists where necessary. Historically, this has led to poor co-ordination and a fragmented care package. However, since 2010, the Korean National Cancer Control Institute has been developing an integrated care delivery service for cancer survivors, and in 2017, a national pilot project for care coordination between eleven regional cancer centres and public health centres was launched.
Palliative care

South Korea's healthcare system has provided palliative care since the 1960s, initially for cancer patients, who remain the primary recipients, as mandated by the Cancer Control Act. There are over a hundred hospice programmes, of which nearly one third are designated palliative care centres.
Under the 2018 Hospice, Palliative Care, and Life-Sustaining Treatment Decision-Making Act, also known as the 'Well-Dying Act,' adults over the age of 19 can create an Advance Medical Directive (AMD), detailing their chosen treatment plan in the event that they become terminally ill. The law also provides the option to reject life-extending treatment on behalf of a patient unable to express their will, with the family's consent and the agreement of the patient's primary doctor and an appropriate expert medical specialist.
Cancer care in the USA
There is no universal healthcare in the USA. The system combines public and private healthcare, provided by for-profit and non-profit insurers and healthcare providers. The national Medicare programme, funded by the federal government, provides fee-for-service hospital and medical insurance for individuals over 65 with long-term disabilities or end-stage renal disease. The state-administered Medicaid programme provides means-tested healthcare services funding for low-income families, the blind, and people with disabilities.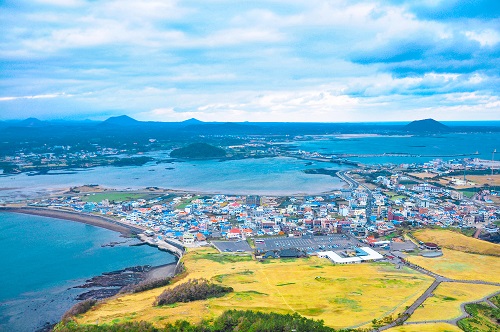 Unlike in South Korea, there is no universal healthcare in the USA
An additional Children's Health Insurance Programme was created in 1997, to provide for children in low income families, whose earnings excluded them from Medicaid but who were still unable to afford private medical insurance. The 2010 Patient Protection and Affordable Care Act (ACA), which requires most Americans to take out private medical insurance, enabled young people, up to the age of 26, to remain on their parents' private plans, and it introduced health insurance marketplaces offering subsidies to lower- and middle-income families.
Although significant advances in research have led to early detection and treatment, thereby reducing overall incidence and death rates, cancer remains the second highest cause of death in the United States. Breast cancer is the most commonly diagnosed cancer, followed by lung cancer, prostate cancer and colorectal cancer.
There has been a major increase in cancer care expenditure, with the national cost estimated to reach $173 billion by 2020. However, despite the high quality of cancer care available in the USA, the level of care a patient receives will depend on what they can afford and how much of it is covered by health insurance.
Not only is cancer care expensive, but there is also no regulation governing pharmaceutical pricing. The average pre-tax monthly income for a full-time wage earner is $4,056, but chemotherapy and immunotherapy infusions can cost up to three times this amount. Not all treatments, especially immunotherapy, are fully covered by private insurance policies, meaning the patient may have to pay 25% of the cost. Wigs, prosthetics, medical equipment and supplies may also not be covered by insurance.
Patients and their families also face loss of earnings, travel expenses and costly medication. As a result, they may cut back on food bills, dispense with follow-up appointments, skip treatment sessions, and/or take lower drug dosages.