Croatia has a large number of medical institutions, both in the public and the private sector. Healthcare itself is governed by the Ministry of Health and the Ministry of Finance. According to the Lancet's Healthcare Access and Quality Index for 2016, out of 195 countries, Croatia is ranked at 30, one place below the USA.According to the Euro Health Consumer Index (EHCI), which measures healthcare quality and accessibility, the country was ranked 24th out of 35 European countries in 2018, which leaves it behind its neighbouring nations of Serbia, Slovenia and Montenegro. However, national health insurance is mandatory in Croatia, and the country therefore has universal coverage.
Public healthcare in Croatia
Public healthcare in Croatia covers some major procedures, such as transplants, but there are lengthy waiting times for surgery and for seeing specialists. There are also some issues with access to procedures such as CT scans. The country has a high mortality rate, with cancer, cardiovascular diseases and strokes constituting the main causes of death. As in many developed nations, non-communicable diseases, or NCDs, are now the biggest killers. Croatia also still has a relatively high infant mortality rate.
Nonetheless, the standard of healthcare in both the public and the private sector is generally considered to be good. There are in the region of 79 public hospitals and clinics in the country.
Healthcare is not free in Croatia, and you will need to make a co-payment of 20% of the cost of any medical treatment you receive, with a maximum of 2,000 Croatian Kn. Many expats take out supplementary health insurance with the HZZO (the Croatian Institute for Health Insurance) to cover their co-payments. If you are disabled, a student or on a low-income, however, you may be entitled to free supplementary health insurance. If you are moving from the UK, you should be able to transfer your healthcare rights in Britain to the HZZO.
You will need to register with your local doctor – make sure that the practice is signed up with the HZZO. If you need to see a specialist or need a hospital appointment, your GP must issue you with a referral, known as an uputnica, which you must take to the hospital with you. This is the case even if you only need basic, routine treatment, such as a blood test. Croatian public healthcare is heavily bureaucratic, and you will find that you need quite a lot of paperwork.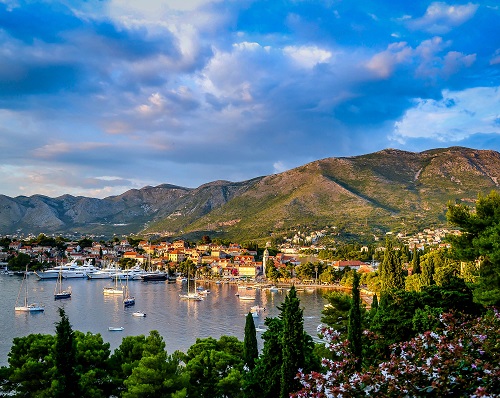 In Croatia, many expats take out supplementary health insurance with the HZZO
If you are unemployed, you must pay the HZZO a fixed single amount of around $760 per annum for annual health insurance.
Your dependants will also be covered by your insurance. They will need to register with the HZZO, too.
The HZZO covers a range of healthcare, such as:
• Emergency treatment
• Primary care
• Hospitalisation
• Specialist treatment
• Medical tests
• Maternity care
• Prescriptions (there may be a small co-pay for your prescription charges)
GP visits will cost in the region of 10 Kn (just over US$1). Make sure the practice is signed up with the HZZO, or you could end up paying more. Then again, in comparison to the USA, charges are very low. Seeing a specialist could cost you around 300 Kn to 500 Kn (US$40 to US$70) per visit.
You will be charged a daily fee of 100 Kn (US$15) for a hospital stay. Patients' fees are capped at 2000 Kn (US$295).
You will be charged a standard co-payment of 10 Kn (US$1) per prescription, or you may find that your prescription is free of charge in certain circumstances. You can buy a discount subscription for medication as well, which will entitle you to a reduction in cost.
You can also use an EHIC if you are an EU citizen – they are available from kiosks. However, you will only be able to use your EHIC in a state-approved medical institution, not in the private sector.
Experts note that mental health provision in Croatia is not of the same standard as, for instance, in the UK. It can be limited, particularly outside of the cities, and it is not commensurate with the quality of general and specialist healthcare in the country.
Private healthcare in Croatia
If you are living and working in Croatia, you will need to sign up with the HZZO, but you may additionally choose to take out private health cover, in order to avoid any lengthy waiting times and receive a higher quality of treatment. You will be able to sign up with either local providers, who do not have to be contracted partners of the HZZO, or international providers.
There are currently over 5000 private healthcare providers in Croatia, so you will find plenty of choice.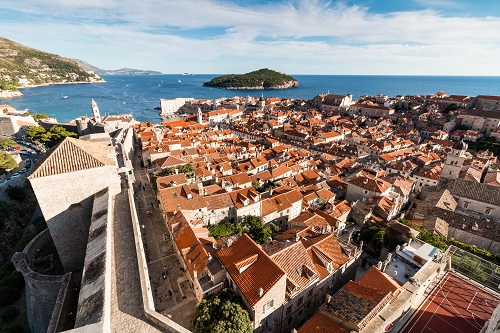 You may choose to take out private health cover in Croatia, so that you can avoid lengthy waiting times
Medical tourism is a rapidly developing sector in Croatia, due to the country's high class, well-appointed private clinics, which are in beautiful settings and have highly trained, English-speaking medical personnel. Although it is a growing sector, health tourism has actually been established in the country for a long time, with the Hvar Health Society in 1868 aiming to establish the first hotel specialising in healthcare and wellbeing. Croatia's first healthcare centre was established in Opatija in 1844. Looking forward, the government has pledged to invest around 400 million Kn into the medical tourism sector.
Zagreb has a number of world-class hospitals and private clinics, such as:
• Eye Clinic Svjetlost (which has treated around 350,000 patients)
• St. Catherine's Specialty Hospital
• Polyclinic Bagatin (a local leader in cosmetic surgery)
• Akromion Hospital (a leader in orthopaedics)
Most medical tourists come for treatments such as:
• Dental care
• Elective surgery
• Fertility treatment
• Cosmetic surgery
Check with the clinic of your choice that they accept your health insurance, and check with your insurer whether you need pre-approval. It's also worth seeing which form of payment your chosen clinic would prefer, as some may give a reduction for cash payments. You can also pay out of pocket – healthcare costs in the private sector are comparatively cheap in relation to in other European countries, but be aware that costs can mount up.