If you're entering Cuba as a tourist, you will need to obtain a tourist card before you travel. This can be done through your nearest embassy or consulate. There is a mandatory airport tax of 25 Cuban Pesos, a fee that should be included in the cost of your flight ticket. If you are unsure whether this fee has been included in your ticket cost or not, you should check with your airline provider or travel tour agency as soon as possible.Cuban authorities have health screening at entry ports that check your temperature for indications of an infectious disease, such as the Zika virus. In terms of customs regulations, some electrical items with heavy power consumption, and other goods such as GPS systems, may be confiscated upon entry to Cuba. Confiscated items are more often than not returned to their owner upon departure.
UK Emergency Travel Documents (aka ETDs) are accepted for entry and exit, as well as airside transit.
Travelling from the USA to Cuba is still on uncertain terms, due to the American government's ongoing economic embargo of Cuba's government. In October 2019, the transportation department announced that it would suspend flights from the United States to nine airports in Cuba, starting in December. This affects every international airport in the country with the exception of Havana. Americans also cannot travel to Cuba for tourism purposes, and cruise ship routes between the two countries have been banned.
Nationals of Kosovo may not enter Cuba, or even transit through Cuban airports.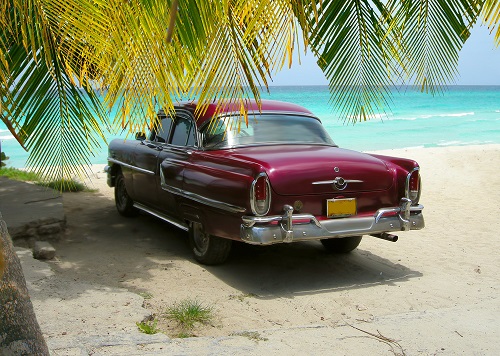 UK Emergency Travel Documents (aka ETDs) are accepted for entry and exit, as well as airside transit, in Cuba.
Visas
It is notoriously difficult to obtain a visa for Cuba. You will need to secure one prior to travelling there, whether you are planning to visit or relocate. The type of visa you will need to apply for depends on a variety of factors, such as how long you plan to stay in Cuba, why you are travelling there, your nationality, whether you have any relations there etc.
Some of the most common types of visa for travelling to Cuba include:
Family visas
The spouses and children of Cuban citizens who wish to stay at the home of their Cuban relatives, must present their passport and a document attesting to their kinship (e.g. a birth certificate).
In addition to the standard supporting documents – such as a valid passport, copies of your biometric pages, passport-size photos and completed and signed application forms – you will require documentation such as your marriage certificate, your children's birth certificates (if applicable) and potentially a copy of your permission for residency abroad.
Business visas
Cuban business and work visas are becoming more common than they used to be, as Cuba is slowly privatising its economy for the first time in decades. You will need to make an application at your nearest consulate, and you may be required to make a personal appearance there before your business visa application is accepted.
Work visas
Employment in Cuba can be complicated, to say the least. One reason for this is that Cuba still has two currencies. Another is that the government only introduced taxes in 2012 – they did not exist when Cuba was a communist state.
You will need to apply for a work visa in advance.There are multiple sub-categories of work visa available, so ensure you choose the correct one for your profession. The types of work visa available for Cuba are as follows:
• D-1 visa for employees with technical, scientific, or other specialised qualifications
• D-2 visa for students and scientists
• D-3 visa for artists
• D-4 visa for athletes
• D-5 visa for asylum seekers and refugees
• D-6 visa for journalists
• D-7 visa for traders and business people
• D-8 visa for religious workers
• D-10 visa for medical tourists
Student visas
Essentially, there is not really a separate 'study visa' for students looking to study in Cuba. Instead, there is a subcategory of the work visa (D-2), which allows you to undertake your studies. In addition to standard supporting documents, you will need a letter of enrolment or acceptance to present to the consulate when you make your application.
Official visit visas
Also known as diplomatic visas, official visit visas are available for Cuba and are only applicable to diplomats, ambassadors and politicians visiting from other countries.
Work permits
A work permit is an absolute must before you can legally work in Cuba, and you will need to have secured an offer of employment before you apply for one.
Job availability for expatriates in Cuba is relatively low, and almost all jobs in Cuba are distributed by the state. Generally speaking, it is easier for expats to find work within the tourism industry, or else a highly-specialised position that requires specific qualifications and vocational experience. Cuba has seen a rise in the biotechnology and pharmaceutical sectors, an industry which is expected to further expand and which benefits from large amounts of government funding. This is a promising emerging area for qualified expatriates.
Applications for work permits can be made at your nearest embassy or consulate in your country of residence.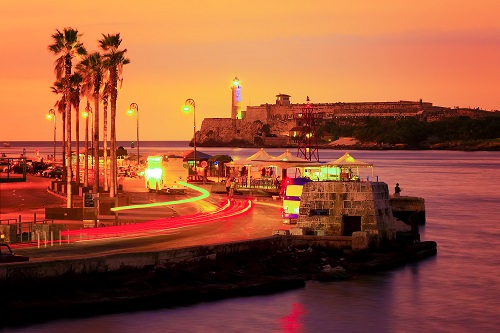 Almost all jobs in Cuba are distributed by the state.
Residency
Permanent residency in Cuba is very difficult for most foreign nationals to obtain. One of the only guaranteed ways to get permanent resident status is to marry a Cuban national.
However, retirees with sufficient funds can benefit from what the government refers to as 'snowbird' visas. These visas allow you to stay in the country for up to six months at a time, and they can easily be extended.
If you wish to pursue an application for permanent residency in Cuba, you will need to file an application at your consulate. This process can take anywhere between three and six months. You will need all the standard supporting documentation, as well as proof of liquid assets and/or income from pension payments and any dividends. You will also require a certificate of regular residency, which you can obtain from the police station or the mayor's office, and a criminal record check. You will also need to participate in a medical examination, which will include blood tests and chest X-rays.