Cuba isn't the easiest place to move to as an expat, with a huge range of restrictions surrounding foreigners and property. However, to those who are willing to make the leap, Cuba has a lot to offer, from eclectic architecture to incredible live music and breathtaking beaches. Cuba may have a rocky past, but many are willing to look past this, and to instead lose themselves in the country's rich culture and relaxing atmosphere.With luxury tourist resorts being built at an astonishing rate, tourism in Cuba is starting to boom, yet moving there permanently isn't quite so easy. But for those whose hearts are set, here's everything you need to know about renting or buying property in Cuba.
Finding a property in Cuba
There are 14 provinces in Cuba, and the rustic capital of Havana is one of the most popular places among foreigners. Areas in popular tourist destinations are being renewed, albeit at a slow rate.
When you arrive in Cuba, you will need to find temporary accommodation before you can start your property search. Foreigners are unlikely to be given a good deal, so if you have a Spanish-speaking friend, you may want to ask for their help.
Traditional real estate agents are difficult to find in Cuba, but there are still a few ways for foreign nationals to search for property. For example, you can look for signs on buildings, or, if you speak Spanish, you can ask around. There are also a few websites that list available houses and apartments, including:
• Cuba-Junky (a smartphone app containing Casa listings)
• Casa Havana Particular
• Cuba Booking Room
• Cubaccommodation
• Cuba Property Sales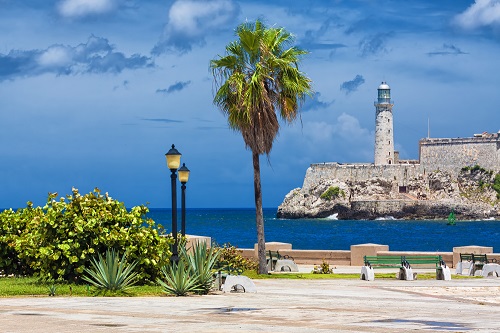 Cuba's capital, Havana, is one of the most popular places among foreigners.
How much does property cost in Cuba?
Rent in Cuba is generally affordable, although you will pay higher premiums in the popular tourist areas. You may also have to pay more if you don't speak Spanish.
Cuba has a dual currency system. Visitors use the Cuban Convertible Peso (CUC), while locals use the Cuban Peso (CUP). CUCs are worth more, and you are not allowed to take them out of the country. The dual currency system in Cuba can be confusing to foreigners, so make you get clarification when you are negotiating rent, so that you don't get ripped off.
Rentals
A one-bedroom apartment in a city centre will cost you less than $200 a month in rent, while one outside the centre will cost you even less. For a larger apartment, you'll pay up to and over $300 in the city centre.
Purchases
To buy a small, old flat in Havana, you could spend as little as $10,000. If you want to purchase a villa in a sought after area, you could spend up to $500,000. Lavish and luxury houses can cost over $1m.
Renting property in Cuba
The vast majority of the spaces available to rent are known as casa particulars. This is where you rent a room or apartment in a family's home. It's a popular choice of accommodation, as it's a great way to become familiar with the Cuban way of life. It's also a good option for those looking for somewhere to stay while they are searching for property. Casa particulars are very affordable, and if you want to stay in one long-term, you'll be able to negotiate a great price.
Once you've agreed a price with the owner, you will need to give them your passport. They will then fill out your details, and you will have to sign a contract. Casa particulars are generally very relaxed, with most preferring that you pay at the end of your stay.
Casa particulars usually have their own entrance, so that you have privacy, and many will have a private bathroom, kitchen and living area too. They also usually include a double bed, air conditioning and basic furniture. The owner will most likely be willing to provide a laundry service and meals for an added cost, and they may even help you arrange activities and trips.
It is essential that, if you are renting, you visit the property and have a thorough look around, before you sign anything. Never rent without having seen the property first, and take a Spanish speaker with you to ask the landlord any questions. Rent is usually paid monthly, and notice periods are usually very relaxed.
Despite the relaxed vibe when it comes to renting, you should still ensure you have all necessary details, before you sign anything. Be sure to ask the landlord the following questions, to avoid getting caught out:
• Does the property operate with weekly or monthly pricing?
• When is rent due and who is it payable to?
• Does the rent include the cost of maintenance, such as cleaning or gardening fees?
• Who is responsible for the payment of utilities?
• What is the notice period?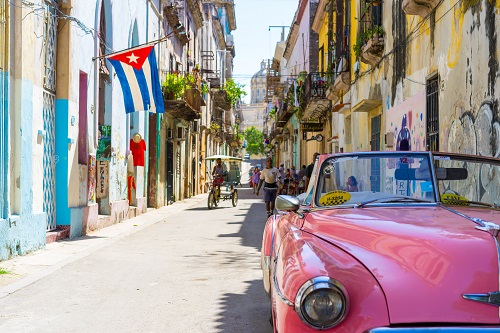 It is essential that, if you are renting in Cuba, you visit the property before you sign anything.
Buying property in Cuba
There are several restrictions in place when it comes to buying property as a foreigner in Cuba. For over 50 years, even locals have struggled to freely buy and sell houses, and, although this has changed recently, the government still retains tight control over the housing market. Foreign ownership of real estate is extremely restricted.
There are three ways for foreigners to buy property in Cuba. They can marry a Cuban; they can buy in the name of a Cuban relative; or they can purchase from another foreigner.
Therefore, if you're neither married to a Cuban nor have Cuban relatives, you'll need to buy a home from another foreigner. Most foreigners in Cuba will own apartments in Havana, a number of which were built in the 90s. As a result, you may not get your dream sea view condo.
Note that the above only applies to non-American foreigners. American buyers are still not able to purchase property in Cuba for themselves due to the Trading with the Enemy Act, which was passed in 1961.
Tax can be another tricky aspect of buying property in Cuba. Both sellers and buyers must pay 4% in tax. The conditions surrounding the sale of houses are different to in any other country. You may only pay with cash in a Cuban bank account, so you will be unlikely to get finance. To acquire property, you must go to a Cuban bank to pay, and you are not allowed to pay less than the legal value of the house.
Once you've chosen the property you want to purchase, it will be valued by the Housing Institute Office. Following this, you and the seller will go to a notary to transfer ownership. This can be a lengthy process, but one that's worth it for your dream property.