Cyprus is a destination for both dental and eyecare tourism and its private treatment is considered to be both of a high standard, and cheaper than elsewhere. Basic dental treatment is covered under the state health insurance scheme, Gesy and is free at the point of delivery. For more advanced dental work, such as teeth bleaching, crowns, veneers, root canal work, bridges, porcelain fused to metal crowns, porcelain inlays and dental implants, you will find plenty of choice in Cyprus if you take out private health insurance.For expat eyecare, there are many optometrists and opthamologists in the island. Most are private, but should you have an eye emergency, you will be covered under Gesy if you are registered with the national insurance scheme.
How to register with a dentist
The Cyprus Dental Association will be able to provide you with information regarding your local dental practice. Because there are no dental schools in Cyprus, all practising dentists are qualified abroad but are regulated by the CDA: the majority of dentists are CDA members.
To what extent does national insurance cover dentistry?
As an expat, you will need to register with the Ministry for the Interior to set your residency in motion, and then sign up for state medical insurance, after which you will receive a healthcare card.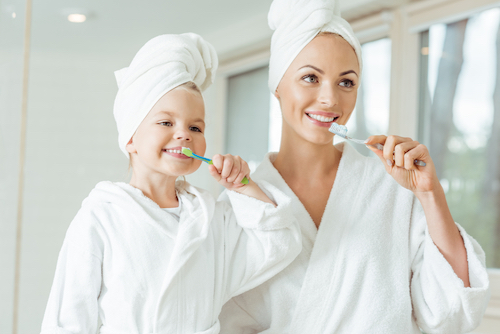 Basic treatment will be covered by state health insurance
Under the new regulations, in order to be eligible for healthcare those in employment, those who are self-employed, and retirees will have to pay a compulsory contribution into the system.
Gesy will cover you for basic dental treatment, but not for crowns, dentures, or any other more advanced treatment: in order to gain access to more sophisticated dental care, you will need to register with a private dentist, either under a private health insurance policy or by paying out-of-pocket.
However, the second phase of Gesy, in June 2020, is intended to cover preventative dental care. Negotiations with the dental association were ongoing as of 2019, with the planned rollout of the second phase restricting cover to primary prevention, and only for children aged 16 and under.
Accessing private dental treatment
Private dental treatment in Cyprus is considered to be of a high standard and highly competitive in terms of cost compared to the USA and UK. Whereas you would pay, on average, between £1500 and £4000 for dental implant treatment in the UK, with average prices of around £2000, you can get high-quality dental implants in Cyprus for a little over £300.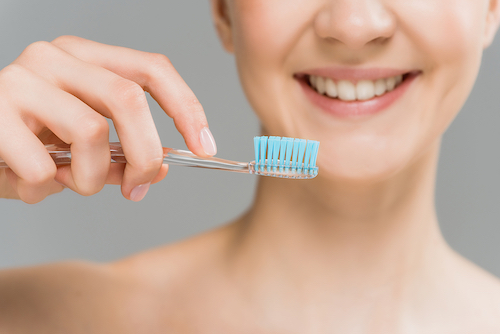 Dental care in Cyprus is of a high standard and cheaper than in the UK and USA
This is a starting price: you will pay more for other procedures and in some cases you will need to cover the cost of dentures as well. Given that you can get good deals on flights to Cyprus, many visitors find that the overall cost of dental care is cheaper even with travel and accommodation; and, of course, they get a holiday at the same time.
The Cyprus Dental Association (CDA) regulates a minimum price list for all its members, so dental fees are capped. Since the majority of dentists on the island are members of the CDA, every practice is thus subject to the Association's regulations.
Some average costs for dental treatment are as follows:
• basic bleaching done for one arch (upper or lower set of teeth): €70
• laser teeth whitening starts at around: €250
• dental implants: €300
• porcelain veneers start at around: €340
If you have private health insurance, check with your provider to see if you are covered for dental care, although it is possible to take out specific policies for dentistry. If you are intending to have dental treatment in Cyprus, check, too, with your provider to see if the clinic of your choice is covered. Expats who have gone down the out-of-pocket or private route register a high level of satisfaction with the service than those who use their state healthcare.
How to register with an optometrist in Cyprus
Your best option with finding eyecare in Cyprus is to check the location of your local optometrist via the internet. Some optometrists in Cyprus offer free sight checks and contact lens checks and trials, although some expats report that it has been cheaper to wait until you return to your home country before investing in a pair of glasses. Cyprus used to provide cheap eyecare, but recent austerity policies have seen costs rise in the last decade.
To what extent does national insurance cover optical care?
Gesy will cover some opthamology, but not the cost of sight tests or glasses. Some opthamologists, however, such as the Pantheon ophthalmology centre, have opted out of Gesy and you should check before receiving any treatment whether your opthamologist is signed up to the national scheme or not.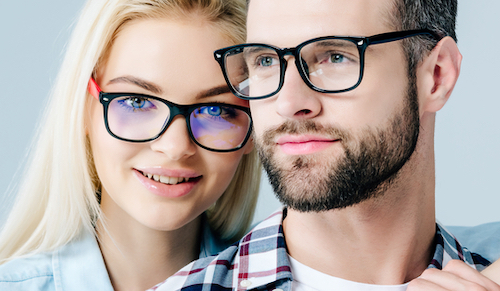 Glasses will not be covered by your state health insurance
Emergency eyecare will be covered under the national scheme.
Accessing private eye treatment
There is no shortage of private optometrists in the main urban centres across the island, and many opthamology clinics, too. Laser surgery to correct short sight, for example, is a burgeoning industry among private clinics, with Cyprus being a destination for eyecare as well as dental tourism. Private opthamology centres also handle other forms of surgery, including treatment for glaucoma, retinal treatments, cataract surgery and corneal grafts, for instance.
A number of private clinics will offer free consultations, so it is advised that you shop around. Don't necessarily opt for the cheapest deal: see which clinic seems to best fit your needs. Costs for a cataract operation are around €1600 for each eye.
Would you like to share your experience of life abroad with other readers? Answer the questions here to be featured in an interview!