With its Mediterranean cuisine, plethora of water sports and opportunities to keep fit, Cyprus is a perfect place to visit or live if you want to keep healthy. There are some excellent doctors and clinics across the island to help you maintain your physical and mental health; and of course, you can always opt for private health insurance to top up your level of care.There are a large range of gyms across the country, both independent and as part of hotel and resort complexes, offering a variety of options: from equipment to keep fit classes, yoga, and both conventional and alternative forms of exercise.
Since Cyprus is an island, it has an extensive coastline and offers all manner of water sports, from swimming to water skiing, snorkeling, kayaking and sailing. With a number of ports and several marinas at Limassol and St Raphael among others, there's plenty of opportunity to charter a boat and take it down the coast, but if you're not confident enough for this and want to learn, then the Royal Yachting Association offers sailing courses from Latchi Watersports Centre (courses start in the region of €300).
If you prefer to be in the sea rather than on it, then you will be pleased to find that Cyprus has some of the best beaches in the Med, which are regulated to make sure that you have a peaceful, safe experience. The Cyprus Tourist Association run four beaches themselves, with cafes, bars and restaurants and other facilities, plus umbrellas and sun beds for hire.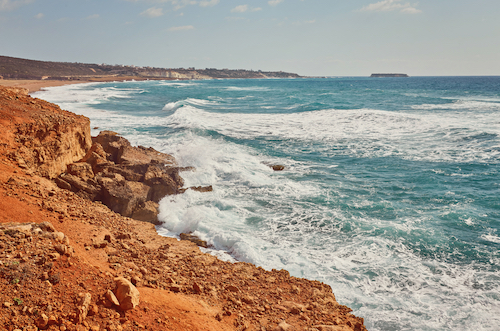 Cyprus has excellent beaches for all kinds of fitness activities
Cyprus is host to a number of water sports that don't require any particular training, such as wakeboarding, banana boat riding or water cycling. There are a number of water sports centres, including the Crest centre in Limassol, the Stephanos Centre and XS Watersports in Protaros, and the Latchi centre near Paphos. All of these centres will be able to advice you on a range of activities and equipment hire.
You can also go diving, with some interesting locations including the wreck of the sunken ship Zenobia, a big attraction to divers.
If you're a sports fan, then the Cyprus Sport Organisation has a range of sports on offer, from football to rugby, athletics, basketball and tennis. The most popular sport among Cypriots is undoubtedly football – the island is a member of both FIFA and UEFA – but the Wimbledon success of Marcos Baghdatis has also led to an increasing enthusiasm for tennis. The Cyprus Tennis Association will be able to give you all the information you require, or you might choose to sign up for a specialized tennis holiday.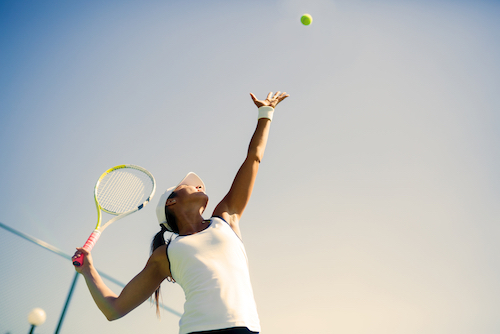 Football and tennis are both popular pastimes in Cyprus
If you have a wish to see more of the country in a leisurely manner, then you might consider cycle hire: the Troodos mountains, Polis, the Akamas peninsula, and areas around Paphos all have recognized cycling trails. The island has hosted the Cyprus Sunshine Cup since the 1990s and the variety of the terrain makes Cyprus an ideal location for cycle rides: mountain, coast, and plain and a countryside that changes regularly.
If you don't fancy going alone, there are group weekly bike rides from Limassol and Nicosia every Wednesday evening: Cyprus has a popular and well-established cycling culture and these group outings have been a cycling tradition for a decade. Themed cycling tours are also an option: with a choice of themes ranging from nature, culture, wine, village life, to religion and monuments. And the island also hosts the Gran Fondo, a long-distance, mass participation road cycling racing event.
If you prefer two feet to two wheels, Cyprus also has a large number of walking and hiking trails, with easy access from the main urban centres. Whether you prefer pine forests and streams, coastal views, mountainous waterfalls or the Artemis trail up Mt Olympus (unfortunately the peak belongs to the military, but you can still hike the slopes), there are plenty of on-foot choices for you to explore. Don't forget the water and the sunscreen! Cyprus can be very hot and keeping rehydrated is a crucial part of your everyday health routine.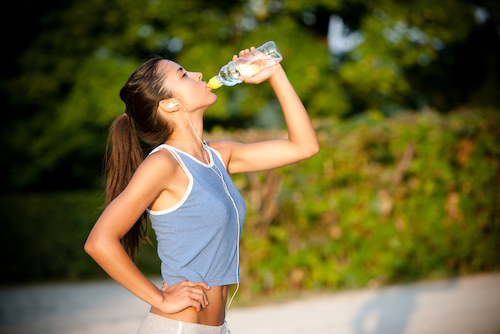 Don't forget to stay hydrated in the heat!
Skiiing has been popular in Cyprus since the 1930s, and if you're interested in skiing on the island, then you should head to Mt Olympus, 2 km from the island's only ski centre, Troodos. Skiing can be enjoyed on the slopes of Mount Olympus (1951 metres a.s.l.), usually from the beginning of January until the end of March. If you did not bring your kit with you when you moved, then the Cyprus Ski Club's shop will be able to help you.
Golf is also popular, with a number of golfing holidays on offer. The island has a large number of golf courses and with its pleasant climate and stunning scenery, it is not surprising that some of golf's luminaries have taken an interest in Cyprus: Nick Faldo has designed courses, for example.
Cyprus also has a variety of alternative therapies on offer, with several professional associations for registered therapists. Treatments on offer include acupuncture, naturopathy, homeopathy, nutrition, kinesiology, reiki and herbalism and some private clinics on the island specialize in the diagnosis and treatment of chronic conditions. Private clinics are also a destination for medical tourism, with a number of elective cosmetic treatments and surgeries on offer.
Finally, don't forget your diet – with a huge variety of restaurants, it's easy to eat well in Cyprus, but you can eat healthily, too. With vegetarian eating places throughout the island, you should have lots of healthy choices, and if you are vegan there are a number of options for you, too. Vegan gelato is popular across the country and visitors report an interesting number of vegan menus. If you're an omnivore, however, then make sure you get the full benefit of Cyprus' Mediterranean diet, with its local fruit, vegetables, and meat – and being an island, Cyprus has some great options when it comes to fish and shellfish, too.
Would you like to share your experience of life abroad with other readers? Answer the questions here to be featured in an interview!