Public healthcare in the Czech Republic is free. However, some people opt to take out private cover, which affords them a wider range of choice in terms of which specialists they can see, and also adds an extra level of comfort; for example, by allowing them to have a room to themselves in hospital. There are also reports of private cover drastically reducing wait times.If you do decide to take out private health insurance, the prices for treatment will still be relatively low, particularly if you are coming from somewhere like the US, which has a reputation for very expensive treatments.
One thing to watch out for is the language barrier: many private practitioners charge extra for appointments with English-speaking doctors, and sometimes this premium can double the price. If you have learned the language already, or if you can take along your own interpreter, this can help you to keep costs down.
Popular Procedures In The Czech Republic
The Czech Republic has a particularly good reputation for cosmetic surgery, and this is one of the optional extras your health insurer might offer you. Even if you do not take out insurance, the prices are fairly reasonable — a face lift will probably cost you around €2000, and breast enhancements cost somewhere in the region of €3000, depending on the surgeon and the institution you choose. Weight loss surgeries, such as gastric bands or intragastric balloons, is an expensive option, costing around €5000 per procedure.
Weight loss surgeries are popular but expensive
Elective medical treatments such as IVF are also popular options for people to pay for privately: the entire round of treatment will cost you between €3000 and €6000, depending on how many optional extras you include. Frozen embryo transfer is one of the more expensive options, and will often add a couple of thousand euros onto the overall price.
Dental services are much cheaper, with bridges and crowns only costing between €100-200 depending on the nature of the work required.
Childbirth
All pre- and post-natal care, as well as childbirth care, is covered by the state health system. This includes the mother's right to give birth at home, and a couple of state hospitals near Prague offer alternative childbirth methods such as birthing pools.
However, some people prefer to arrange their maternity care themselves, since it provides an added level of security and means they are in control of more of the decisions.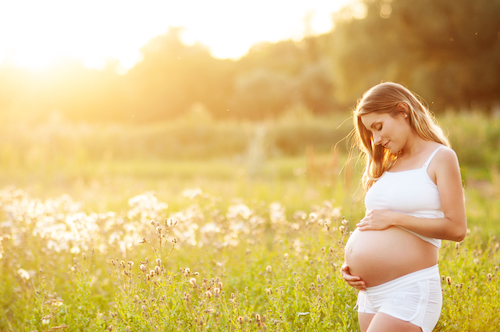 Some people opt for private medical care to cover their pregnancies
If you do decide to go down the private route, be prepared to spend up to €3000, particularly if anything goes wrong that means you require a longer stay in hospital than you had anticipated.
If you have taken out private health insurance that includes maternity cover, then you should be able to claim the majority of this back, however most insurers will require you to pay upfront and then be reimbursed later. The alternative is direct billing, which means the hospital will take the payments directly from the insurer, however this is not available for every procedure, so you might find that you need to pay for certain things upfront even if you have arranged this in advance.
Private midwives are a popular option among expats, too: having a baby even in your home country is a daunting experience, particularly if it is your first pregnancy, but giving birth abroad adds an extra layer of complication. A private midwife will help by visiting you and the baby at home and running any errands you might not be able to attend to yourself, such as shopping. The midwife will also be able to conduct basic health checks on the baby and advise you on post-natal care for yourself and your child. Private midwives are not cheap, often costing around €1000 for the standard week's worth of post-natal care, but many insurance companies will cover these costs.
Biopsies And Tests
One of the main reasons why people opt to take out private medical insurance to supplement their state health care in the Czech Republic is because of the long waiting times between attending an initial appointment and getting a diagnosis. For added peace of mind, some find that they prefer to pay extra to be seen by a specialist of their choice.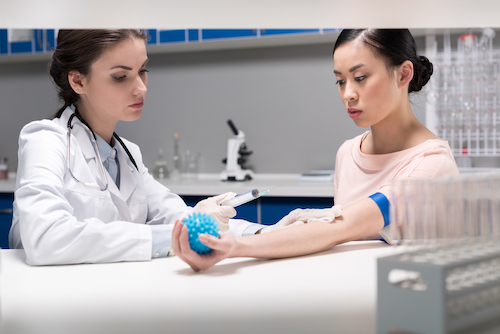 Some people opt to take out private health insurance to cover diagnostic tests
Fees are hugely variable depending on which institution you choose to visit, though, so make sure you do your research beforehand. If you would like to ensure that you will be able to choose your own specialist should you require diagnostic tests, talk to your insurer beforehand to see which institutions they cover.
Medical Equipment
Because of the long wait times in the Czech Republic, some people find it necessary to pay for their own medical equipment while they are waiting for diagnosis. This is particularly true for those who require mobility aids to get around.
A basic manual wheelchair will normally cost between €100-200, with added costs mounting up if you require special adaptations or an electric version. Walking sticks are relatively inexpensive and usually cost between €10 and €30, depending on their design and whether you need yours to fold up and fit in a handbag, for example.
If you only need a mobility aid for a short amount of time — for example, until you are provided with one by your state or private health insurance — then you could look into renting one. Prague has a number of wheelchair rental companies that will help you get around the city, and hiring a wheelchair will usually cost around €20 per day. If you want to hire one for the medium term, for example over the course of a couple of months, you might be able to work out a weekly or monthly rate with the rental company.
Would you like to share your experience of life abroad with other readers? Answer the questions here to be featured in an interview!