As a newcomer to Copenhagen, you need to take certain actions in order to get registered as a citizen and ease the transition. Here are seven steps which will help you get settled in your new life.The first, fairly obvious, priority is to find somewhere to live. In such a popular and often expensive city, this may not be that easy. However, as an expat, you must be living at a Copenhagen address before you can apply for some of the official documents you will need. Options for apartment hunting include: subletting from a Copenhagener if you are looking for temporary housing initially; completing an online search, taking out an ad or browsing the classified sections of local newspapers to find privately rented accommodation; liaising with rental agencies.
Right To Reside
If you are an EU citizen planning to stay in Denmark for more than three months, you need to apply for an EU Registration Certificate to show that you have a right to reside in Denmark.
You can apply for your registration certificate at the International Citizen Service or the State Administration main office. You will need to telephone to make an appointment, and then take the necessary documents with you. These include your passport and a colour copy of the passport, a complete OD1 form for each applicant and a passport photo.
If you are employed, you will also need to take either an employer's declaration or employment contract dated and signed not more than 30 days before you submit the application.
As quickly as possible, you need to apply for a social security and personal registration number, known as the CPR, at the International Citizen Service. This must be done within the first three months of your residency as it is needed to facilitate salary payments and open a bank account. This number also automatically enrols you in the Danish public health insurance scheme.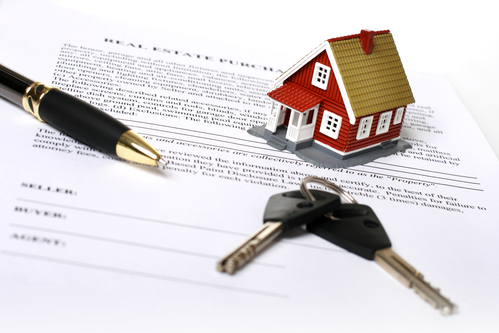 You will need to show your housing contract when applying for a CPR
You must be living at your Copenhagen address to apply, and you will need to show your housing contract or rental confirmation as well as an EU registration certificate. Additionally, you will need your passport, employment contract and, if applicable, your marriage certificate and the birth certificates of your children. Once your registration is complete, you will receive your CPR number in the mail.
Finance And Taxation
Denmark has high taxes which support education, healthcare and childcare. Therefore, if you are working in Copenhagen, you will need to pay taxes. To avoid being automatically put in the highest tax band, you will need to apply for a tax or SKAT card. Again, this can be done at the International Citizen Service, by telephone or online as soon as you have your CPR. It is worth noting that you will need to change your tax card if you change job, or if your salary is significantly increased or decreased.
Once you have your CPR number, you can also set up a bank account. All citizens registered in Denmark must have a NemKonto or Easy Account, into which your salary is paid. This account manages all payments from public bodies in Denmark. Some banks will automatically nominate your new account as a NemKonto, while in others will need you to register it yourself, so remember to clarify this when you open the account.
There is no need to book an appointment; the paperwork can be completed in the branch. You will need your passport, health insurance if relevant, employment contract, EU Registration Certificate and CPR. Some banks will also ask for your last tax return. The paperwork will be returned by post after about a week, at which point you need to go the bank and open the account. Your payment card and pin will follow separately in the post, although this may take up to 10 days.
The next step is to get a NemID, which is a common secure login on the internet used to view tax files and access online banking and government administration information. You can apply for it at the International Citizen Service, in your bank or online – although for this last option, you will need a Danish driving licence or passport – as long as you have a CPR number and valid ID.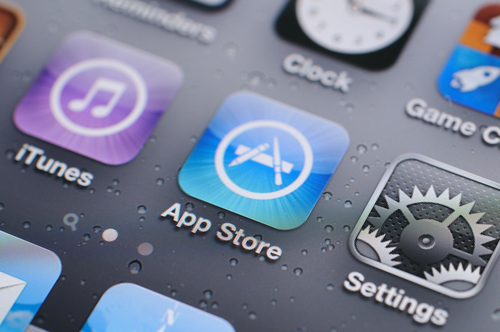 You should be able to find Mobile Pay on your phone's app store
You might decide to access Mobile Pay, a free app that can be downloaded from the App Store, Google Play or Windows Phone Store. This can be used by anyone with a Danish bank account and is popular with Danish people for paying in restaurants, cafes, shops and so on.
Helpful links:
International Citizen Service
The State Administration
SKAT
University of Copenhagen
Have you lived in Copenhagen? Share your experiences in the comments below, or answer the questions here to be featured in an interview!