Denmark has a high standard of medical care generally, including dental and optical treatment, and you should have no difficulty accessing the care that you need.Dental care in the country operates according to a co-pay system: some of it is covered under the national health insurance scheme, which you will need to register for if you are working in Denmark, but you will have to pay for some of your dental treatment yourself. You might also opt to take out a private health insurance plan that includes cover for dentistry.
How to register with a dentist
You will be able to choose your own dentist (tandlaege) and if you need help finding one, the Dental Union (Tandlaege Foreningen) can advise you. Most dentists are open from 9am to 4pm. Most will send you reminders for check-ups if you ask them to do so.
Emergency dentists (tandlægevagten) can be found throughout Denmark if you require urgent treatment. And if you are feeling brave, both Copenhagen and Arhus have dental colleges where you can get reduced treatment if you are prepared to let their students treat you.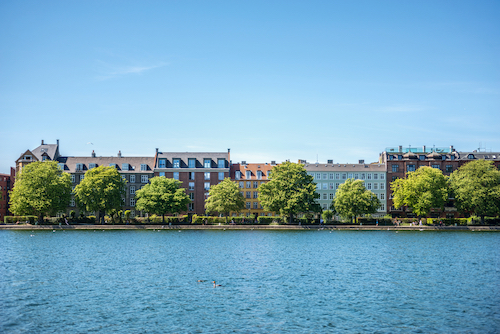 Malmö is a popular dental tourism destination
Costs in neighbouring Malmö are also said to be cheaper than in Denmark, so shop around and see if it might be more cost effective to be treated in Sweden or Germany. You can save around 33% in Germany on dental costs, and over 90% of health tourism from Denmark into Germany is estimated to be related to dental care.
If you fall under the Danish national insurance scheme, you can still claim for subsidies if you are treated in an EU country.
To what extent does national insurance cover dentistry?
Part of any dental treatment will be free, although you will be charged some costs: usually around 60% of the total bill. This will be deducted at the time, not via a reimbursement system.
If you have children under the age of 18, their dental treatment will be free. Municipal authorities are responsible for child dental care and school dental services, including check-ups. Dental healthcare workers also visit schools and daycare facilities. Orthodontic treatment is also free to children under 18 and they will be referred to an orthodontist by the municipal dentist.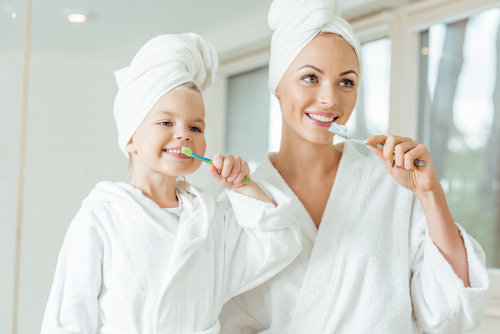 Dental care is free for children
You may be eligible for a small rebate on basic dental treatment up to the age of 25. There are also loans available for dental care, and the Danmark mutual insurance scheme will also allow you to cover some additional dental costs if you sign up for it.
Accessing private dental treatment
All dental treatment has set fees. Dentists may charge you for missed appointments.
All the costs for dental treatment can be found on the Dental Union's website. A diagnostic examination will cost you in the region of DKK 344 whereas a filling will be around DKK 400. Basic root canal treatment is listed as just under DKK 200.
Don't forget to take your yellow healthcare card with you if you are registered with the national health system, and remember that you can also ask your dentist for a list of proposed costs up front, before you agree to treatment.
How to register with an optometrist in Denmark
You should have no trouble finding an optometrist in Denmark: search the internet for opticians in your area. Optometrists are increasingly also to be found in Danish hospitals.
To what extent does national insurance cover optical care?
The purchase of spectacles is partly subsidized by the national health insurance system. For eye care which is not covered, however, you can also apply to the national mutual insurance company Danmark (Sygeforsikringen danmark) – a sort of halfway house between the national scheme and the private sector which can get you reimbursement for glasses which aren't covered under the national health scheme.
Accessing private eye treatment
There are a number of private clinics in Denmark who provide eyecare services, such as cataract surgery. Consultations start at around DKK 1,000. Some clinics will offer free sight tests, as they make their money on eyewear sales.
Would you like to share your experience of life abroad with other readers? Answer the questions here to be featured in an interview!