Denmark has a two-tier healthcare insurance system, comprised of both public and private health cover. State medical care in Denmark is free at the point of delivery, and of a high quality.If you are an expat working in the country, you will be covered under the national system if you are paying contributions into it, but you will need to register and obtain a health insurance card. Your children will be treated for free up to the age of 15.
Registering With The Public Health System In Denmark
Expats who are working in Denmark will make contributions into the national scheme via deductions from their salaries. It's compulsory, and both employers and employees must pay into the scheme. The amount that will be deducted from your taxes will depend on your income and depends also on the territory that you are resident in. The average employer contribution is around €2000 per full time employee and your contribution will usually be about 8% of your gross salary.
Everyone who pays into the system is eligible for state healthcare. If you are not registered and are from outside the EU, you will be able to access emergency care but will need private insurance to cover routine medical treatment.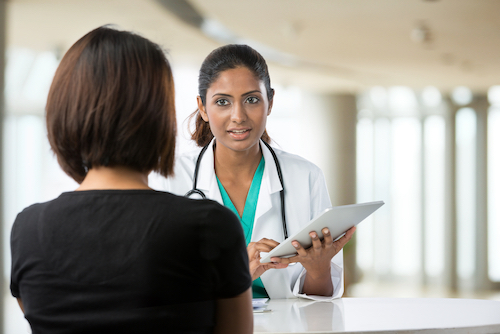 If you are not from the EU, you will need private cover
Expats and residents are eligible for one of two kinds of health insurance: most Danes fall into Group 1, which assigns clients a specific GP who will be paid via a combined capitation and fee-for-service model. Under 1% of Danish residents opt for Group 2, in which you can choose your GP, but may have to make co-payments. If you are in Group 1 and you want to change your GP, you will have to pay in order to do so – about DKK 195.
You can also take out insurance with the state mutual insurance system "danmark" (Sygeforsikringen danmark), which covers glasses, dental treatment and some medicine.
If you are considering seeing a specialist, you will need a doctor's referral first. You might also be entitled to an interpreter although the standard of English spoken throughout Denmark is quite good.
You will usually have to pay part of your prescription – around 50 – 75%. Seeing a chiropractor or a psychologist may also be subsidized, further to a referral from your doctor. Some alternative treatment, however, is not covered under public health insurance.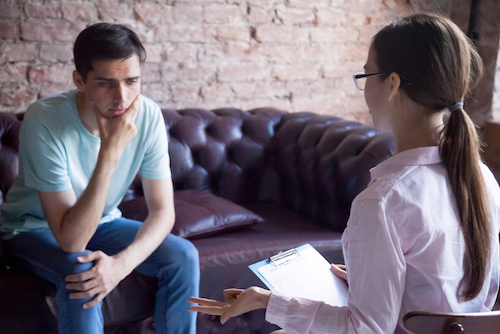 Psychological services should be covered
If you are eligible, register with your GP or the civil registration office (Folkeregistret). In 2-4 weeks, you will be sent a health insurance card – your 'yellow card' (Sundhedskort). If you are in the Greater Copenhagen area, you will need to apply online. You will need:
• work and residence permit (except EU/EEA, Nordic, and Swiss citizens)
• employment contract
• passport or national identity card
• proof of Danish address
And if applicable:
• documentation for name changes (marriage/divorce certificate, etc.)
• children's birth certificates
• marriage certificate
Your yellow card will also include your CPR number and you will need to take it with you if you visit a doctor or a hospital, as well as if you want to take books out of the library, pay your taxes, or open a bank account – it is a general and multi-purpose card. You are entitled to one if:
• you are staying in Denmark for longer than three months
• you have an EU residence document, if you are an EU citizen (Nordic citizens excepted)
• you hold a residence permit, if you are a non-EU citizen
• you have somewhere to live: your name must be on the mailbox, or you must give your landlord/lady's name, in order to receive your card
Once you receive your yellow card, you are eligible for the same healthcare services as Danish citizens. Your CPR number will consist of ten digits: the first six are your date of birth (day, month and year) while the last four provide a unique identification number for all citizens in Denmark.
You can also use your EHIC card, if you are an EU citizen, but you will need to sign up for health insurance in addition, as your EHIC is only supposed to be a temporary measure.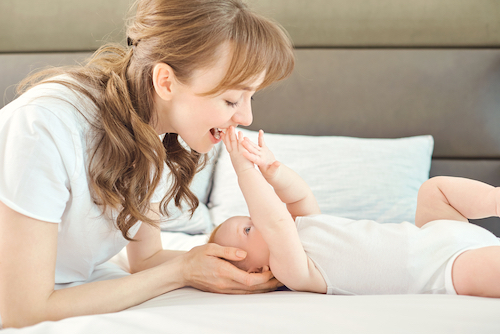 Denmark covers a lot of maternity care costs
You may also be covered for some maternity care: Denmark covers ¾ of the cost of childcare. You will also have to register your dependents with the scheme.
If you are planning on visiting Greenland, which is an autonomous Danish territory, there is no private health insurance available but all treatment is free. Greenland took over healthcare from the Danish government in the early 1990s and it is more or less all publically funded, with the exception of some dental treatment and other outlying treatments, such as for drug addiction.
In the Faroes, also a Danish territory, there is national health insurance. Here all treatment, with the exception of some elements like dentistry, is free. If you are working there, you are likely to have to pay into the national insurance scheme and it is deducted at source.
Registering With A Doctor In Denmark
You will be assigned a local doctor automatically – the name and address will be on your yellow card – and you can then phone up and make an appointment. Most doctors will see you relatively quickly, depending on the seriousness of your illness, but make sure you have your CPR number to hand when you make the call. Some practices also do consultations over the phone. Practices are normally open between 8am and 4pm.
If you want to change your doctor, there will be a charge of DKK 200 and if you do so, you will be sent a new yellow card within 2-4 weeks.
You can access emergency treatment at any hospital and you can choose which hospital you are treated at in less severe cases, although you will need a referral from your doctor. Your children must attend the same doctor as you if they are under the age of 15.
Would you like to share your experience of life abroad with other readers? Answer the questions here to be featured in an interview!