Prescriptions In Denmark are not covered under public health insurance, so you will have to pay for your prescriptions if you are over the age of 18. However, the national scheme does reimburse partial costs of some medications, according to a sliding scale. You should have little difficulty in being able to access your medication.Some private health insurance companies might cover prescriptions for you, so if you take medication on a regular basis it might be worth looking into these options.
What medications are available?
Pharmacists in Denmark are licensed by the Danish Medicines Agency, which also regulates a list of which medication is currently available. You should have no trouble finding a pharmacy: in 2019, there were over 200 pharmacies and two online pharmacies in Denmark, plus 81 branch pharmacies and a range of outlets and medicine delivery facilities. Most open from 9.30am to 5.30pm on weekdays, and from 9.30am to 2pm on Saturdays. There are also out of hours pharmacies where you can purchase medication in an emergency.
The amount charged for medication is regulated by the pharmaceutical companies themselves, to ensure that the same brand of medication costs the same in all pharmacies across Denmark. The DMA says that it sometimes sets requirements on the number of medicine packages that pharmaceutical companies can deliver. This is imposed on the least expensive, reimbursable medicine packages that form the basis for the reimbursement price, since these packages are most in demand. They also note that Denmark has some of the lowest costs on generic medication in Europe.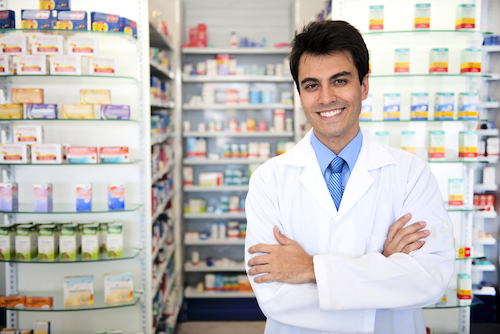 There are plenty of pharmacies in Denmark, and prescription costs are low
Pharmacies have the exclusive right to sell prescription-only medicines, and there are also a number of over-the-counter (OTC) drugs that can only be sold in pharmacies.
There is no upper limit on medication that can be dispensed at any one time. Patients will typically receive a three-month supply, corresponding to packages of 100 tablets for drugs used once daily.
In public hospitals, 99% of all medicines used are purchased via the pharmaceutical procurement service Amgros. This is owned by the five regional authorities and carries out tendering and purchases for the public hospital sector. All medicines are paid for by the regional authorities, and all treatments in public hospitals, including medication, are provided free of charge to the patient.
How much do prescriptions cost?
Although you need to pay for your prescriptions, some medication is reimbursable. You will be given an allowance for medication on the reimbursable register, which is worked out according to a sliding scale as follows, over a 12-month period:
• DKK 0 – 980 (€130): 0% of reimbursement
• DKK 980 – 1625 (€130 – 217): 50% of reimbursement
• DKK 1625 – 3520 (€217 – 471): 75% of reimbursement
• over DKK 3520: 85% of reimbursement
• over DKK 19,078 (€2553): 100% of reimbursement
Whenever you buy a reimbursable medicine, it is automatically reported to the Central Reimbursement Register (CTR). This will be monitored by the health authorities, so the more your CTR balance grows within a reimbursement period of one year, the more reimbursement you will receive. This is partly to ensure that people with chronic illnesses needing a large number of repeat prescriptions do not end up paying a fortune.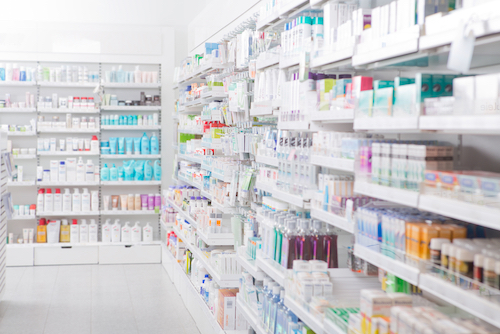 Reimbursements work on a sliding scale
The more reimbursable medicines you buy, the more reimbursement you get. Every pharmacy will have access to the information in the CTR register, so it doesn't matter which pharmacy you buy your medicines from: if you go to another pharmacy, your purchase will still be noted on the register and will count towards your reimbursement.
You may also be able to claim reimbursement if you purchased your medicine elsewhere in Europe: this is applicable to EU nations which have an agreement with Denmark. Speak to your doctor about claiming reimbursement on a prescription bought elsewhere, or contact the DMA. You'll need to fill out an online form in order to claim.
For example, let's say your CTR balance is DKK 4,000 (€535), and you are entitled to reimbursement of 85%. You buy medication for an amount corresponding to DKK 110 (€14) in another EU/EEA country. In Denmark, the reimbursement price is DKK 100 (€13). You will receive DKK 85 (€11) from your region and your CTR balance after this purchase will be DKK 4,100 (€548).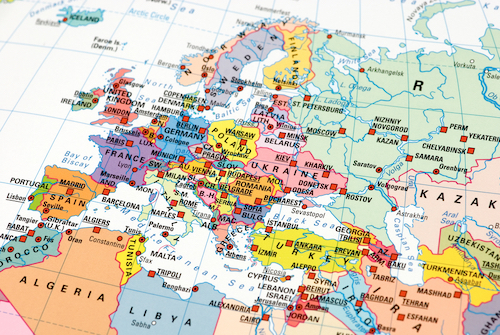 You might be reimbursed for medicines bought in other EU countries
The amount of your CTR balance will be found on your receipts from the pharmacy: you can calculate the amount of your reimbursement if you know your CTR balance, or you can contact the Danish Medicines Agency. They will also be able to tell you when your period of reimbursement begins and ends. Your one-year reimbursement period will begin when you buy reimbursable medicine for the first time after the expiry of the preceding period.
Note that reimbursements for medical cannabis are calculated separately by the DMA.
How to get the care you need
Pharmacists in Denmark are trained to advise you on your illness, in addition to advising you on medication: you may not need to see a doctor in cases of minor illness or injury, and your first port of call for minor complaints should be your pharmacist.
You will, however, be assigned a local doctor automatically when you register for Danish national health insurance (the name and address will be on your yellow card) and if you do require the services of a GP, you can then phone up and make an appointment.
Most doctors will see you relatively quickly, depending on the seriousness of your illness, but make sure you have your CPR number (found on your yellow card) to hand when you make the call. Some practices also do consultations over the phone. Practices are normally open between 8am and 4pm.
If you want to change your doctor, there will be a charge of DKK 200 (€26) and if you do so, you will be sent a new yellow card within 2-4 weeks.
Would you like to share your experience of life abroad with other readers? Answer the questions here to be featured in an interview!