Ecuador is one of the more straightforward countries to visit, as its visa requirements are minimal. If you are a British citizen, you can enter Ecuador without a visa, although you may be questioned as to why you are travelling there. When you arrive, you may also be asked to provide proof of your return or onward travel. You will be granted 90 days' stay, but if you intend to stay for longer, you can apply for a visa from your closest Ecuadorian embassy, before your visit. It is possible to extend your 90-day stay for a further 90 days once you are in the country, but this will incur a fee.
If you wish to apply for a visa once you are in Ecuador, you can do so at the Ecuadorian Ministry of Foreign Affairs and Human Mobility, before your initial or subsequent 90 days expires. If you outstay your allotted time and fail to make alternative visa arrangements, you will be subject to a fine, as per the Organic Law for Human Mobility. Failure to pay this fine will mean that you can't return to Ecuador within two years.
Visas
Citizens from most countries can visit Ecuador on a temporary tourist visa (T-3). There is no fee for this type of visa, and it allows tourists to stay in the country for a maximum of 90 days in a 12-month period – this can be consecutive or non-consecutive. When you enter, a border guard will stamp a dated T-3 visa into your passport.
If you are from one of the following countries, you will require a visa before you can enter Ecuador:
• Afghanistan
• Bangladesh
• Eritrea
• Ethiopia
• Kenya
• Nepal
• Nigeria
• Pakistan
• Somalia
• Senegal
• North Korea
• Cuba
If you are not from one of these countries, you will be eligible to enter on the T-3 visa, providing you have a minimum of six months' validity left on your passport and you have a return or onward travel ticket. You must also have health insurance that will cover any medical expenses you may incur during your stay. You may not need to prove that you have this health insurance, but it is worthwhile to keep evidence of it on you, just in case.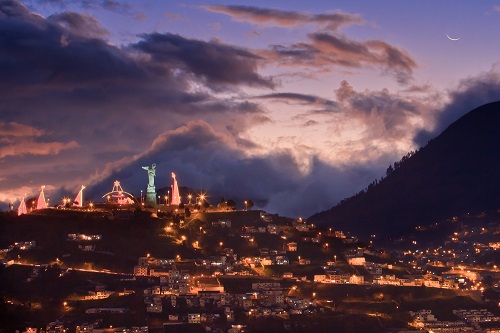 Citizens from most countries can visit Ecuador on a temporary tourist visa (T-3).
If you opt to stay in Ecuador for longer than the 90 days granted upon entry, you will need to decide whether to apply for another tourist visa or a resident visa. Once you have the T-3 stamp, you can apply and pay for a second 90-day tourist visa, called the Visitante Temporal or VT visa.
Further to this, if you are still uncertain of your long-term plans, you can apply and pay for the Visa Especial de Turismo, which will grant you another 180 days in Ecuador. You may only apply for this visa once you have applied for both the T-3 and VT visas. Visitors from the EU, US and Canada are eligible to apply for this visa without leaving Ecuador.
Any of these temporary visas can be used for tourism, business, volunteering, religious visiting, or studying.
Residency
Ecuador's residency visas fall into two categories: temporary and permanent. Each visa has separate conditions for immigrants and non-immigrants.
In order to obtain a permanent residency visa, you will first need to apply for a two-year temporary residency visa (TRV). This can be renewed at the end of the two-year period for an additional two years, if desired. However, once you have resided in the country for at least 21 months on the temporary residency visa, you are eligible to apply for a permanent residency visa.
Once you have procured a temporary residency visa, you must not leave Ecuador for more than 90 days in each two-year visa period. If you do leave the country for 90 days or more, your residency visa will be cancelled, and the process will begin again when you re-enter Ecuador.
Visa requirements
Temporary residency visas are available in the following categories:
• Work
• Pensioner
• Investor
• Sportsman or artist
• Religious volunteer
• Volunteer
• Student
• Professional
• Sponsor
The requirements for each vary, but for all you will need to complete the relevant application form and provide your passport, with at least six months' eligibility remaining, as well as a photograph and the correct fee.
Non-immigrant category
Examples of non-immigrant visas are student visas and employee visas. Many prospective permanent residents in the non-immigrant category apply for the 12-VI work visa, which entitles children, spouses and parents to accompany them.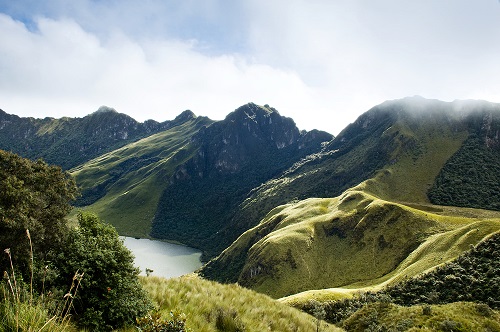 Many prospective permanent residents in Ecuador, who fall into the non-immigrant category, apply for the 12-VI work visa, which entitles children, spouses and parents to accompany them.
Immigrant category
Many future residents apply for the following immigrant visas:
• Pensioner visa (9-I)
• Investor visa (9-II)
• Professional visa (9-V)
• Dependent visa (9-VI)
Immigrant visas must be applied for in person, in Ecuador. Most large cities maintain offices where visa processing can be managed. All visas, whether immigrant or non-immigrant, can take up to six months to be processed.
Once a permanent residency visa has been granted, individuals are permitted to leave Ecuador for up to 180 days per year, for the first two years. After this period, a permanent resident may remain outside the country for up to five years. Failure to comply with these regulations will result in the visa being cancelled and the process needing to be re-started upon return to Ecuador.
Alongside your permanent residency visa, you may apply for an Ecuadorian National Identity Card, which is an important document that facilitates formalities such as the opening of bank accounts.
Citizenship
Once an individual has held permanent residency in Ecuador for three years, they may apply for citizenship. Additionally, after five years, they are eligible to vote in elections.