In both the public and private sectors in Ecuador, the quality of education varies enormously from one school to another. If a school has a reputation for high standards, you are likely to find that it is difficult to obtain a place for your child. Many have entrance exams to select the pupils they are willing to take.If your child is attending a high-quality school in Ecuador and works hard, they will do as well as anywhere else in the world. It is not unusual for young people with sufficient family funds behind them to attend competitive and prestigious colleges in the USA after completing their high school exams in Ecuador.
School Year Groups
School attendance starts at the age of five with primary school or primaria. Kindergarten is known as año 1, or Year 1. The following year, children move to Year 2, and so on until they leave the school system after completing their official exams.
After seven years at primaria, pupils move up to middle school, or secundaria. They receive three years of education here, before progressing to high school, known as the bachillerato. This final stage also lasts for three years, ending at age 16 or 17.
School Days In Ecuador
School starts and ends surprisingly early in Ecuador. It is not unusual for pupils to be in registration for 7.15am and finished by 1pm.
In addition, pupils do not stay for lunch. They have a break or recess mid-morning which they use to buy snacks at the tuck shop or nearby corner shop, but will go home for their daytime meal.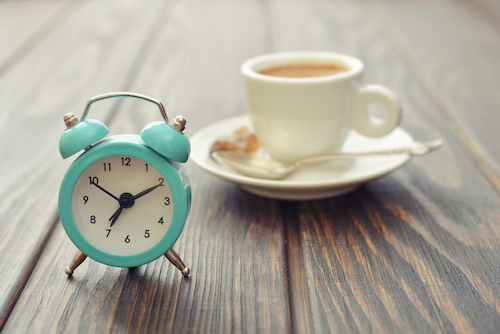 School begins early in Ecuador
School attendance is typically from Monday to Friday, but throughout the year schools are closed for occasional local, national and religious holidays. Occasionally, these are made up for by replacing the missed school day with Saturday school.
School Holidays In Ecuador
The occasional day of school on a Saturday isn't the only difference when comparing schools in Ecuador to the rest of the world; the summer vacation also tends to be shorter than elsewhere.
Instead, school terms last for 10 months rather than the usual nine, which eats into the summer vacation. However, schools elsewhere in the world see a big drop in pupil ability over the summer and September normally starts with rapid catch up classes while everyone remembers what they had previously learnt, a situation which is avoided in Ecuador.
State Schools In Ecuador
It is free to attend state schools in Ecuador as the state constitution sets out the right of all children in the nation to receive a basic education. However, parents are expected to buy uniform and PE kit, as well as stationery and other educational equipment.
All state schools require uniforms to be worn. Some families qualify for a basic free uniform. All teaching will be in Spanish, although English language is one of the curriculum subjects.
Many schools will ask for a number of donations, as their budget from the public purse is tight. This may run to around $5 a month or more, which is meaningful if you are living on an Ecuadorian income.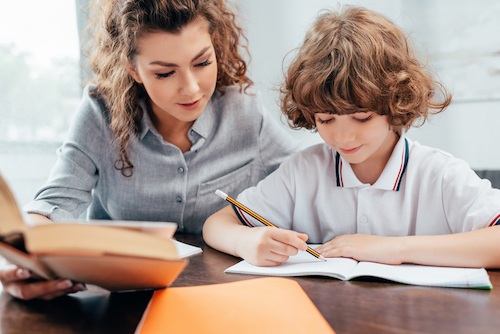 Parents are often expected to help out in schools
Regular meetings are held at public schools to discuss budget issues. Parents and staff debate how much is needed for basic school equipment, security cover and other identified needs. By the end of the meeting it should be agreed how much each parent is to contribute for those specific costs.
In addition, parents are expected to help on clean-up days. These include painting walls, cleaning school furniture and weeding the grounds. Some schools fine those parents who don't come along to help. This assistance is necessary as the schools don't have adequate maintenance budgets to pay for this work.
When you apply for a place, you will be asked to supply a photocopy of your child's birth certificate or passport. A transcript or report card from their previous school will also be requested. This is to assess your child's current ability and achievement levels.
Private Schools In Ecuador
There is a wide range of private school provision in the country, based on religious principles and educational focus. These schools charge varying levels of fee. While it is in Spanish, you may find the website Portal Del Colegio useful for learning more about these schools.
You will probably be asked to pay a registration fee and monthly education fees in advance. Some schools start with a low fee schedules, reflecting the income of local communities.
The majority of private schools require a school uniform to be worn every day. A separate PE uniform will also be needed.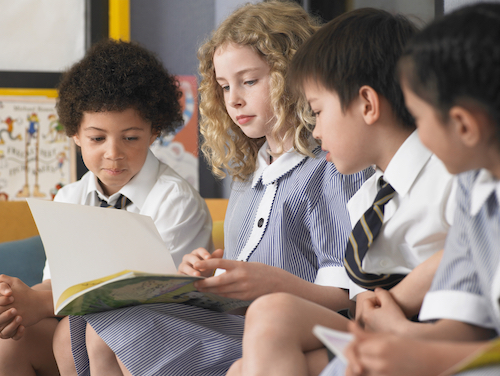 There are plenty of private schools in Ecuador too
Private schools will ask for a copy of your child's birth certificate or passport along with a current photo. Also, you will need to supply a transcript or report card from their previous school. This is to assess their current stage of learning as they come into the new school.
International Schools In Ecuador
International schools use the language, curriculum, exam boards and standard teaching practices of a specified overseas country, such as the US or UK. They try to source teachers and teaching assistants from that nation in order to bring personal experience and cultural norms into the classroom as well as delivering a more authentic spoken language environment.
School uniforms, along with PE uniforms, must be worn by pupils at these schools.
The fees for international schools are normally higher than those of local private schools, which reflects the additional costs of recruiting and employing foreign skilled staff. The facilities are often impressive, and smaller class sizes are typical.
Some international schools offer the International Baccalaureate, and others accept pupils who board.
Nine International Schools In Ecuador
1. American School of Guayaquil
2. Inter-American Academy of Guayaquil
3. Deutsche Schule (German School) Guayaquil
4. Academia Cotopaxi American International School of Quito
5. Colegio Americano de Quito (American School of Quito)
6. Alliance Academy International of Quito
7. Colegio Internacional SEK Los Valles
8. British School of Quito
9. Lycée Franco-Équatorien La-Condamine (the French School of Quito)
Expat Focus runs a Facebook group and a forum which both are dedicated to expats living in Ecuador. These are good places to ask for the personal experiences of expats who have placed their children in these schools.
Home Schooling In Ecuador
It is legal for parents to home school their children in Ecuador; some expats make this choice for their family.
University In Ecuador
Young people usually start their degree courses in Ecuador when they graduate from their bachillerato at age 16 or 17. However, these courses are longer than in some other countries, typically lasting at least four years.
Would you like to share your experience of life abroad with other readers? Answer the questions here to be featured in an interview!