Unfortunately, stress can be a regular part of life for many of us. We find it hard to slow down or take a break, and may not have time to stop or go on holiday. This fast paced, relentless way of life is never good for health or happiness. In the Western world, high costs of living, long working hours and less than desirable weather can be push factors for many who want to start life over, without the rush. Whether you want to experience a more traditional, slower life, warm weather all year round or less financial worry, Ecuador could be the place for you.Ya mismo means 'any minute now' and is the term frequently applied to the intrinsically slower, less urgent way of life in Ecuador. Lunch in particular is a long, drawn-out affair that can start mid-morning and finish many hours later. People take their time and don't apologise for doing so. Businesses open when they are ready, using opening and closing hours as a rough guideline rather than a definite.
Public transport may arrive late and behind schedule, but local people don't seem to mind. Ecuadorian people are famously patient, and believe that being otherwise is wasted energy. This inherited behaviour is the perfect template for a more relaxed approach to life, and many migrants find themselves enjoying this casual new culture for just that.
Welcoming Culture
Ecuador retains the friendly, personable charm of a small town in a bygone era, with people you pass by greeting you with a 'hello' and friendly smile or handshake. Whilst the language barrier can restrict expats and local people from having a friendly chat, local people in Ecuador are usually warm and friendly to migrants.
Expats find that once they have learnt a few Spanish basics, they can communicate much more easily and make a few friends. Ecuadorian people may invite you over for a party and introduce you to their families. It is hard not to be won over by the openness and welcome of this sociable nation, where many go out of their way to welcome everyone.
Property Prices
It is not necessary to be a legal resident of the country to buy a property in Ecuador. There are also no laws against migrants owning property. The cost of property is much more affordable than many places in Europe, the US and Australia. For example, property in Ecuador's capital city is on average 71 percent cheaper than London, 43 percent cheaper than Ottawa and 74 percent cheaper than New York City.
Furthermore, outside of larger cities, prices are cheaper still, with coastal areas such as Salinas offering three-bed, three-bathroom condos for $130,000. Due to this, many expats who relocate to the country have one main property but can also purchase a beach property or property in the country too.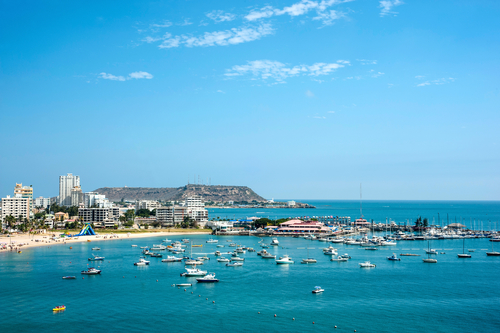 Salinas is a reasonably priced and popular option.
A luxury rarely afforded by expats in their own countries, what better way of enjoying Ecuador than exploring it throughout the year, taking in both rural and urban ways of life in the year-long good weather?
Benefits For Retired Expats
There are many reasons why retired expats, particularly from the US, seek to live their later years in Ecuador. Special benefits are offered to residents who are aged 65 and older. This senior citizen discount program is geared towards looking after Ecuadorian locals, but international residents are allowed the same benefits as natives, so these perks are open to them too.
Benefits include special care for individuals with degenerative or chronic diseases, some tax exemptions, half-price public transport, discounts on air travel, free special healthcare and free medicines. Such benefits are guaranteed by the Ecuadorian Constitution and it is against the law for institutions or families to mistreat or abandon the elderly. The respect and good treatment of older citizens is ingrained in society, with local people not even thinking twice about letting senior citizens to the front of the queue.
Local Markets
Visiting local food and goods markets in Ecuador is a regular event for residents. Thanks to the tropical climate and fertile soils of the coast, the country's fruit and vegetable industry is a prosperous one. Melon, star fruit, soursop, achotillo and guava are just some of the fruits grown and sold in local markets.
The markets also offer other types of food, leather goods and flowers; the range is huge, the supply is in abundance and the prices are low. Many people flood to the Cuenca markets, with peak market trading being on Thursdays and Saturdays. Ecuador grows more than 500 types of potato, with one kg of local potatoes costs $1.38 from the market. Furthermore, a kg of tomatoes costs $1.40, and a days' worth of bread for two people costs $1.00. Considering the quality of the produce, the price and the volume, it is possible to buy plenty of food without worrying about the cost.
Weather
Ecuador is located on the equator. As a result, the country experiences 12 hours of direct equatorial daylight, every day of the year. Expats have to forget what they always knew about four seasons in a year when they move here. The weather is split between the dry season and wet season, with comfortable temperatures maintained throughout the year. The dry season is considered winter and falls between June and September. The wet season is considered summer and falls between October and May.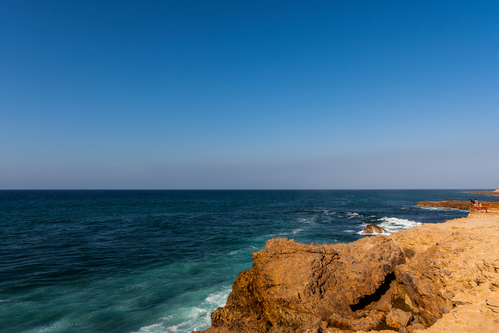 Ecuador gets a lot of sunshine
Quito experiences average day temperatures of 70 °F (21 °C) and average nighttime temperatures of 50 °F (10 °C). Expats living in Cuenca, Cotacachi, Banos and Loja experience climates comparative to Quito. Coastal areas see even warmer weather, adding to a slower pace of life in the heat and humidity.
Like other countries in the southern hemisphere, the days are sunny and bright without the need for winter clothing or heavy layers. Direct equatorial sunshine can be intense, though many expats enjoy the continuous and brilliant sunlight as something of a new-found luxury.
Art, Museums And Music
Ecuador is home to some of South America's best museums. These establishments focus on Ecuadorian culture, art and history, and offer unique presentations of Spanish colonisation and the indigenous people. It is a popular activity to stroll the streets, visiting museums.
The most popular art museum in Quito is the Central Bank Museum, which houses a vast collection of pre-Inca Ecuadorian art as well as more contemporary pieces. History lovers should visit the Museo Manuela Sáenz, set within a colonial house in Old Quito. This museum pays tribute to the partner of Simon Bolivar, the man considered to be liberator of Ecuador, Colombia and Peru.
Other museums featuring history, literature, art, geography and nature are peppered all over the country and provide plenty of interesting and cultural days out in their architecturally impressive structures.
Music is also a popular love of the Ecuadorian people. As well as dancing to bachata, salsa and merengue on nights out, people perform live music in the streets throughout the days and nights, providing pleasant background music for soaking in the sights.
Nature And Wildlife
What better way to reset and enjoy the world around you than to become part of a diverse country, where thousands of animal and plant species live peacefully alongside each other? Whether you're waiting for an iguana to cross the road or getting on a boat that remains docked until the sea lion on board decides to leave, nature has a direct effect on the speed of life in Ecuador. From the towering Andes and the tropical Amazon rainforest to the coastal regions and the intermediate areas, Ecuador is home to more than 1,600 species of bird, 300 mammals, a plethora of insects, hundreds of reptiles and amphibians, and a rich range of marine life. Incredibly, there are more than 16,000 species of plant in the country.
Such awe-inspiring ecological habitats and ecosystems have been recognised by the country, who issued a constitution in 2008 to enforce a legal Right of Nature. This law, combined with 11 national parks, nine ecology reserves, 10 wildlife refuges and other protected areas makes for a respectfully slower pace of life for locals, expats and tourists alike.
Have you lived in Ecuador? Share your experience in the comments below, or answer the questions here to be featured in an interview