Cairo is not the most common of expat destinations. Political turmoil and an uneasy security situation has hit international business confidence in the land of the Pharaohs.Normal daily life in Egypt is far removed from the war-torn chaos that afflicts many of her neighbours in the Middle East. Libya, to the West, is still in the grip of a brutal civil war as rival factions compete to fill the power vacuum left by the fall of Colonel Gaddafi.
Whilst Egypt has not experienced the violence raging in Libya, the fall of President Hosni Mubarak in 2011 led to a period of decline for the economy. Initially hailed as heroic liberators, the military government that currently holds power in Egypt has struggled to balance the demands of competing political and religious groups. This came to a head in 2013 with violent protests being ruthlessly attacked by government forces. Hundreds died and many more have been swept up in mass arrests.
Tourism has dropped off, as has foreign investment, impacting negatively on the Egyptian economy. The Guardian estimated that the country experienced a 60 percent drop in foreign exchange reserves and a three percent drop in growth, with the Egyptian pound losing significant value.
That's not say the Egyptian economy is in freefall. The national income is certainly not growing as fast as it once was, but oil, gas and tourism are still driving forward. In 2015, BP signed a USD$12billion deal to develop natural gas in Egypt, which could possibly double the amount of natural gas produced by the country. The plan is to divert this for natural consumption, freeing up oil reserves to be sold on the international market.
While these big engineering projects require international expertise, there are also opportunities in IT, teaching and HR. Many international companies are still present in Cairo and are on the hunt for expat talent.
When considering a move to Egypt, the first thing to understand is the currency. As a legacy of British colonial rule, the currency is known as the pound, and uses the familiar £ symbol. For Brits pricing up a new life in Cairo, prices can seem astoundingly high; £23 for a dozen eggs, £772 for a pair of Levi jeans or £40 for a coffee can have even Londoners gripping their wallets in fright. That is until you account for the fact that there are nearly 25 Egyptian pounds to the British pound sterling, with Americans getting 17 Egyptian pounds to the dollar. Those terrifying price tags are a lot more manageable when considering this difference.
The cost of living in Egypt is cheaper than in Western countries, but costlier than some other nations in the Middle East. That said, it is still significantly cheaper than the boom nations of the Emirates.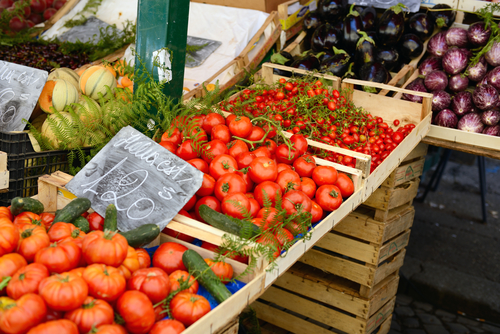 Eating like a local is less expensive than eating imported goods.
The Mercer Cost of Living survey for 2016 ranked Cairo 91st of the 206 cities examined, putting it on a par with Jakarta in Indonesia.
Of course, the cost of living depends very much on the lifestyle you are looking to enjoy in the city. Choices you make about where to live, how to get about and where you relax will hit your wallet in different ways.
The first thing to consider is where you want to stay and what your accommodation needs are. Finding suitable lodgings in the city has been described as one of the most frustrating things about moving there. When discussing a move to Egypt with your employer, ask about the support they provide for the process.
Some employers supply housing or are happy to pay for relocation services which will help with the house hunt as a well as the actual move itself. If you do have to go searching yourself, get several agents on the task.
There are plenty of anecdotes about expats having their time wasted by agents who insist on showing them dozens of unsuitable apartments during a whirlwind tour of various neighbourhoods. State your 'must-haves' early and don't be afraid to tell an agent that they are wasting your time.
Cairo has distinctly different areas when it comes to housing. The city's downtown hustle and bustle play host to professionals who wish to stay close to work in the Zamalek or Mohandiseen areas. New Cairo is touted as an up-and-coming expat neighbourhood, offering massive walled compounds for reasonable prices. Unfortunately, these compounds are in a lonely neighbourhood with no bars or restaurants for entertainment.
Most expats congregate in Katimaya or Mirage City, which provide gated communities, with many properties owned by the companies employing expats. International schools are found in El Maadi, attracting expats with school-age youngsters. Ultimately you may need to trade off the quality of the accommodation for proximity to entertainment.
In expat areas, expect to fork out USD$500 a month for the top end of accommodation, or USD$250 for the cheapest. On top of this, utility bills usually top out at the USD$50 mark.
Food is another area where the decisions you make can pay dividends or cost you dearly. Eating like local people will be cheap; it is possible to buy a kilogram each of tomatoes, potatoes and apples for less than USD$2.50. Familiar Western brands can be found in specialist supermarkets, but these incur extra cost due to import duties as well as shipping. Wherever you choose to shop, it is usually possible to arrange regular deliveries direct to your door.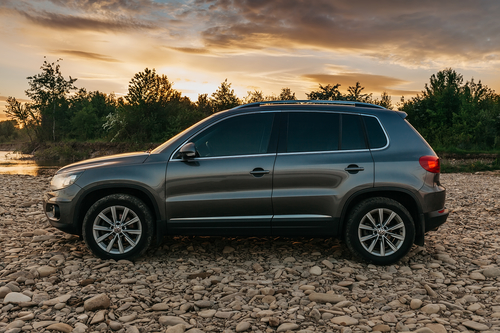 Importing cars will be costly.
Getting around can be another area to save or splurge. Most expat jobs come with vehicles as a perk, due to the high cost of importing new vehicles into Egypt. A new, basic Volkswagen costs USD$28,000, but vehicles can be rented for as little as USD$10 a day. The cost of running a vehicle can also be increased depending on the price of oil, which is prone to spiking sharply from its usual cheap cost.
Public transport is usually reliable and reasonably priced but can be uncomfortably busy during rush hours. A monthly rail pass typically costs USD$21. Taxis are also reasonable after negotiating with the driver, but expats should be aware that they will never get as good a deal as local people.
The big shock for expats is often the cost of education. Although Egyptian public schools are free to attend, many expats plump for the international schools which offer some continuity of education with their home countries. These schools can be incredibly pricey, with USD$42,700 in tuition fees and similar amounts due for admission and other supplementary fees cropping up through the school year. Some employers offer an education allowance, which can help lighten this load.
As with any move overseas, it's important for Cairo-bound expats to interrogate their remuneration package, ensuring that it will meet their needs. Getting this right can make the difference between a successful time overseas and a financial black hole.
Whatever takes you to Cairo, go with an open mind. The lifestyle, working culture and values are vastly different to most Western countries. Keeping an open mind and a spirit of adventure is the best way to enjoy your time in Egypt and to make the most of this exciting, vibrant culture.
Have you lived in Cairo? Share your tips in the comments below, or answer the questions here to be featured in an interview!