Egypt is a fascinating country and you can do a range of activities there, including water sports, such as snorkelling, kiteboarding and windsurfing. These can be found in the Red Sea resorts, such as Hurghada and Sharm el-Sheikh. Quad biking in the desert regions is also popular in Egypt.If you are planning on taking up a sporting activity while you are in the country, it is advisable to make sure that you have insurance coverage should things go wrong. We will look at some of your options below.
What cover is available for residents of Egypt?
Currently, citizens and residents of Egypt are covered by the national healthcare scheme. This is intended to be universal, but, in practice, its take up is low, due to factors such as lengthy waiting times and poor patient outcomes. It will cover you in case of an emergency, but you may find that the quality of care it provides is not analogous to that found in Western nations. In addition, you may have to pay up front for any continuing care once you are out of danger, even if you are insured, before you can claim reimbursement.
Many expats, therefore, choose to take out private insurance to cover their stay in Egypt. The country has a range of high quality private clinics, including orthopaedic and chiropractic medical centres, which specialise in sports-related injuries. You should have little difficulty in finding a local clinic that can treat your particular injury, whether it is sports-related or otherwise.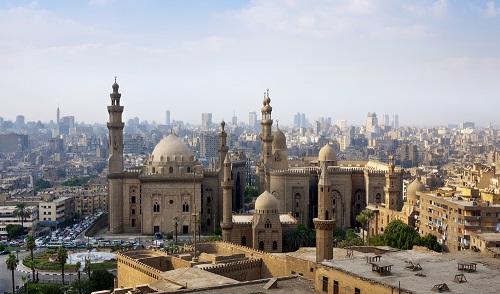 Many expats choose to take out private insurance to cover their stay in Egypt.
What cover is available for visitors to Egypt?
If you sustain an injury during your stay in Egypt, you will need to contact your health insurance provider to check that your treatment will be covered under the terms of your policy. If so, then your provider may be able to pay for your healthcare treatment directly. However, you will need to check this with your hospital, as they may ask you to pay in cash and then claim the money back from your insurance company once you return to your home nation.
Note that there are time limits in place, with most insurers, for compensation claims. You will not be able to retroactively claim compensation for an injury suffered many years ago, for example.
If you are visiting Egypt for a holiday, and booked your trip through a registered travel agent, you should be covered by existing legislation, and they will be able to advise you with regards to making a claim.
Check that your existing health insurance policy covers you for repatriation, as many policies do not. You may also need to check that your policy has a clause that is dedicated to covering sports injuries, either as additional cover, or as specialist cover, for example water sports insurance.
If you opt for specialist cover, make sure that it includes the activities you are planning to do. Most companies will cover sporting activities to some extent, but the levels of protection can vary. Travel insurance policies may cover snorkelling and diving, for example, but will not cover sea kayaking. Most will cover:
• Swimming
• Surfing
• Stand-up paddle boarding
• Snorkelling
• Water skiing
• Rowing
Check that your specialised policy does not have personal liability clauses that exclude vehicles such as jet skis. Most travel insurance policies either do not include the following, or they have exemption clauses:
• Jet skiing – you must follow local rules relating to water safety
• Scuba diving – many policies will only cover you if you have an open water licence, are diving under the supervision of a licensed instructor, and do not dive below a specific depth limit (usually 130 feet)
• Sailing – you must stay within 10 to 12 nautical miles of the shore
• Yachting – you must be within 60 miles of a safe haven
• White water rafting – some providers will only cover grade one to three rapids, while others may cover up to grade five
• Fishing – some insurance providers won't cover deep sea fishing or spear fishing
• Paragliding – this usually only covers tandem paragliding with a licensed instructor
Finally, we would note a couple of issues that are specific to the region. There have been fatal / life changing shark attacks off the Egyptian coast, notably Sharm el-Sheikh. This is extremely rare, but is worth bearing in mind. In addition, the political unrest has led to a reduced number of flights into the resorts in recent years, which in turn has led to a decrease in the number of diving instructors. Make sure that any instruction you take is from someone who is registered and licensed to teach. This is important not only for basic safety, but also because it can affect any insurance claims that you make.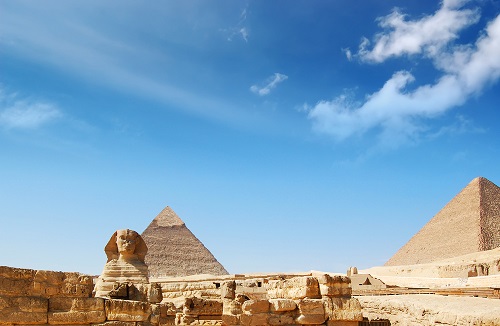 The political unrest in Egypt has led to a reduced number of flights to water sport resorts in recent years.
Where to seek treatment in Egypt?
You will find a wide range of private sector clinics in Egypt that treat sports injuries, offering physiotherapy, chiropractic services, specialist sports massages, and other forms of rehabilitation, including treatments for muscle and ligament strains. Clinics are found throughout Cairo and the coastal centres.
In an emergency, you will be taken to hospital. If this is in the private sector, then make sure that they will accept your insurance.
How much will treatment cost?
Physiotherapy treatment in an Egyptian clinic is quoted at around £12 to £17 per hour. A consultation is quoted at around £10 to £15, but can be as cheap as £7 per hour. Physiotherapy costs in Egypt are very competitive, although you will need to pay more for an operation.
How much could I claim?
How much you can claim will depend on the nature of your injury and the time and expertise required to treat it, but for a minor to severe leg injury, you would be looking at compensation of up to £214,660. A minor to severe ankle injury would mean compensation of around £10,000 to £53,000. A minor to severe back injury would mean compensation in the region of £1860 to £122,500. And a minor head injury would mean compensation between £1730 and £9560.