The Estonian e-Residency is a government-issued digital identity and status which offers access to the country's e-services. In 2014, Estonia started to provide digital identities, along with access their digital services, to citizens of other countries who do not have residency in Estonia. In the first four years, 50,000 foreign nationals from more than 165 countries all across the world have become e-residents. The main benefit of this is the ability to set up and manage a location-independent company in Estonia entirely online.If you are granted e-Residency, you will receive a government e-Residency digital ID card and will be able to do the following:
• Establish an Estonian company online,
• Manage your company from anywhere in the world,
• Submit an application for digital business banking,
• Access online payment service providers,
• Sign documents and contracts electronically,
• Verify the authenticity of signed documents,
• Encrypt and send documents securely,
• Declare Estonian taxes online (if applicable).
Most people can apply for Estonian e-Residency as long as:
• They have a reasonable interest in using e-services in Estonia,
• They are not an Estonian citizen or a migrant residing in Estonia on a residence permit or with the right of residence, since then they would already have a government-issued ID that can be used digitally.
E-Residency is particularly useful for freelancers, consultants, contract and secondment workers, digital nomads and other entrepreneurs who are interested in setting up a company they can manage from anywhere in the world. Please be aware that all applicants are subject to background checks by the Estonian Police and the Border Guard Board, the organisation that manages the entire application process, to ensure digital identities are used by verified people who have honest intentions.
The application process is relatively straightforward, takes six to seven weeks from start to finish, and only has four steps to it.
Step 1: Gather documents and pay the fee
You will need to provide a scan of your Government-issued ID document. Be advised that when you collect your e-Residency digital ID card, you must bring the same document you used for the application and it must be within the expiration date.
The application requires you to provide a digital passport-style photo; that is, 600×800 pixels in size and JPEG format.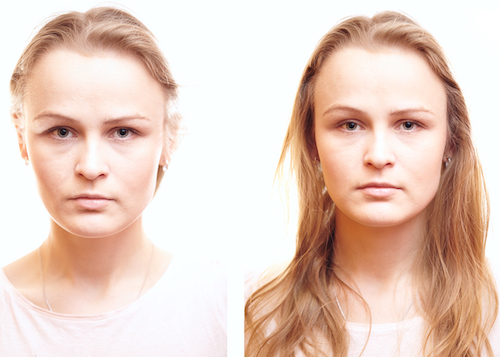 You will need to provide a passport-style photo
You will also have to write an explanation of why you wish to apply for the e-Residency.
You will need to pay the €100 state fee with Visa or Mastercard. If you don't have either of these cards, a designated person can make the payment on your behalf. If this is not an option, you can contact e-resident@gov.ee to make additional payment arrangements. Since the cost is a state fee, no invoices will be issued. However, you will get a receipt of the payment from the service provider. If you would like to request an another receipt or have additional questions regarding your payment, you can contact the payment service provider by email ecom_help@estcard.ee.There are no annual or maintenance fees for the e-Residency digital ID card.
Step 2: Submit application
Simply submit your application here.
Step 3: Application review
The review process usually takes about four to five weeks to complete. During this time, PPA (the Estonian Police and Border Guard Board) may contact you by email for additional information whilst conducting their background check.
If approved, it will take an addition couple of weeks for your e-Residency kit to be ready for collection at your pick-up location. It is recommended that you check your spam folder periodically to ensure you don't miss any email from PPA.
Step 4: Pick up e-Residency kit
Once your e-Residency kit has arrived at your chosen pick-up location (the full list of these locations is here), you should receive an invitation by email to schedule a convenient pick up time. Bear in mind that you will be fingerprinted to confirm your identity. You will also need to bring the government-issued ID you submitted with your application with you to collect your kit. Your pick-up location will hold your e-Residency kit for no more than six months from the date of approval. Note that your e-Residency cannot be posted or collected by a designated person. When you collect your e-Residency kit, you will get your Digital ID card, card reader and pin codes.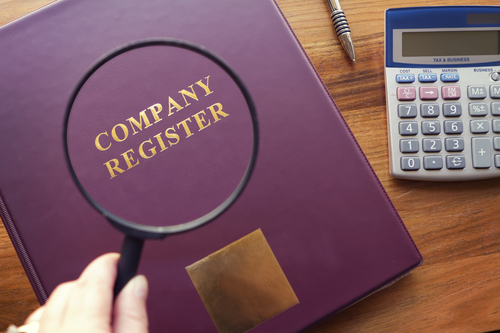 Once you have your visa you can register your company in Estonia
The e-Residency digital ID card will remain valid for five years. It's advisable to apply for a new document before the expiration of your digital ID card so you can keep using it continuously. The state fee for applying for renewing your digital ID card is the same as applying for a new one; €100.
For a company to be registered in Estonia, you are required to have a legal business address and a designated contact person. There are several companies you can use to obtain a legal address and a contact person for your business. The cost per month varies between €60 and €200, since some packages include bookkeeping and accounting services. The state fee for registering your company online is €190. The majority of e-residents prefer to use a service provider to help them register and set up their business. Information about the average costs of business banking services used by e-residents can be found in the banking comparison table.
Below is a list of helpful contacts you may require during this process.
General or support questions: e-resident@gov.ee
Contact PPA directly: info@politsei.ee
Change of e-Residency pick-up location: ppa@politsei.ee
ID card technical help center website
Company registration:
Technical questions: +372 680 3160
Business questions: +372 669 6609 or rik.ekanded@rik.ee
The Estonian Tax and Customs Board (EMTA): nonresident@emta.ee
Have you set up a company in Estonia? Share your experiences in the comments below, or answer the questions here to be featured in an interview!