Estonia is growing in popularity as a working destination and if you are thinking of seeking employment in this little Baltic state, you might find a number of options are available to you. The ease with which you are able to work here will depend to some extent on whether you are already a member of an EU state, or whether you are a third party national.If you are a citizen of the EU, you will have an advantage over applicants from other nations. Estonia has low tax and a relatively straightforward degree of bureaucracy, whether you are planning to work for someone else or set up in self employment.
Estonia does not have a specific work permit but operates on a visa system. If you are from an EU member state, you will not need permission to work and you will not need to apply for a visa either, although you may wish to consider a residency application if you are going to be in the country for any great length of time.
If you are from outside the EU, however, you will need to make an application for a D-visa – this is your residence permit and may include registration for short-term employment (this will need to be made with the Estonian Police and Border Guard). Your employer can assist you with this if you already have a job lined up and particularly in the case of people working in the IT industry, this is usually comparatively straightforward.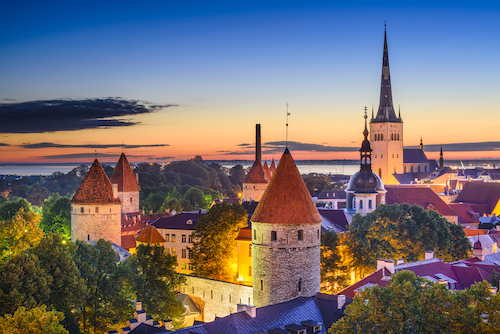 Estonia has a relatively straightforward level of bureaucracy
If you do need to apply for a D-visa, you will need to supply:
• a passport which is issued within previous 10 years, contains at least 2 blank pages for visas and is valid at least 3 months after the expiration date of the visa
• fully completed and signed application form
• photo (size 35×45 mm)
• insurance policy valid for Estonia or for the Schengen area with a coverage of at least €30,000 for the entire duration of your stay
• documents indicating the purpose of your journey
• confirmation letter from your host
• documents proving that you are going to work in Estonia (confirmation from the employer, registration of short-term employment)
• documents confirming sufficient means of subsistence
• documents confirming accommodation and provision for expenses
You will also need to pay a fee of around €100.
Estonia's tech industry has been booming, with an estimated 3000+ IT companies hiring throughout the country, so if you are working in IT, Estonia could be a good fit for you. However, you will also find vacancies in education, medicine, marketing and the finance industry.
A number of companies are increasingly English speaking, but you may also find that speaking some Russian is an advantage.
The typical working week is 40 hours and consists of an 8 hour day for a 5 day week (Monday – Friday). Part time work/working from home will depend on negotiation with your employer. Business hours are usually Monday to Friday, from 9 a.m – 6 p.m. with an hour for lunch. In the private sector, you may find yourself working late.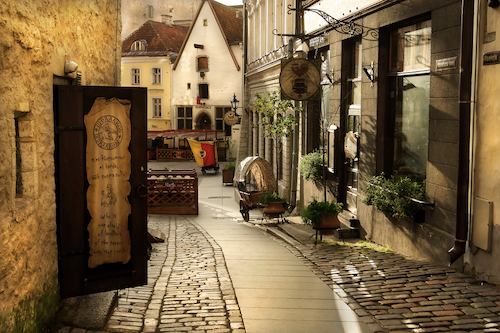 Speaking some Russian may be an advantage
You will be paid overtime for working outside given hours, however, and you can negotiate longer working hours with your employer if you both wish, but you cannot legally work longer than a consecutive 12 hour shift. Longer hours can be agreed if the working schedule does not exceed, on average, 52 hours per seven days over a period of four months.
You will be entitled to 28 days of leave per annum in addition to public holidays. Estonia currently has 13 national holidays per year.
If you are pregnant, you will be entitled to 140 days pregnancy and maternity leave, which may commence at least 70 days before the estimated birth date of the child. The father may also be entitled to claim paternity leave.
You will also be entitled to sick leave, consisting of182 calendar days of paid sick leave (maximum 250 days per year). The gross wage during this period is 70% of your last year's average salary. Your employer will pay sickness benefit from the 4th to 8th day of sickness and the state will then contribute from the 9th day onwards.
The minimum wage in Estonia is currently €540 per month and this is mandated by the government. The average wage is around €1291 per month, but you can expect a higher salary as an IT professional, and if you are working for an international company.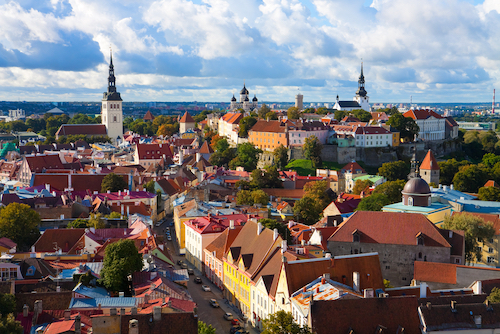 Your spouse's eligibility to work will depend on their EU citizenry
Your spouse will be able to work without the need to apply for a work permit if they are also an EU citizen, but they will need a separate work permit if they are a citizen of a nation outside the EU.
Job Vacancies
It is entirely acceptable to make speculative applications to companies in Estonia.
You will find a number of online job fairs in relation to working in Estonia, particularly with regard to the tech industry. You can also investigate online job boards and recruitment agencies.
Applying For A Job
A standard CV/resume is acceptable when applying for a job in Estonia. It is probably unnecessary to have this or your qualifications translated into Estonian, but you could double-check this with the proposed company or your recruiter.
Estonia has a wide range of equality legislation. The Gender Equality Act regulates discrimination based on gender and, further, the Equal Treatment Act aims to cover protection against discrimination on grounds of nationality (ethnic origin), race, colour, religion or other beliefs, age, disability or sexual orientation.
Qualifications And Training
Given the growth of the tech industry in Estonia, having IT qualifications and experience will stand you in good stead. It is a good idea to have copies of any qualifications apostilled.
Would you like to share your experience of life abroad with other readers? Answer the questions here to be featured in an interview!