If you are an expat and employed in Estonia, you will have to pay contributions into the state health insurance system: this is compulsory. This Baltic nation has a two-tier medical system, comprised of private health insurance providers and the national Estonian Health Insurance Fund (EHIF), also known as the Haigekassa.Estonia is a relative newcomer to EU membership and a former member of the Soviet bloc. However, it has also been the first country in the world to establish a national system of medical records and in terms of healthcare administration, it is a digital pioneer.
Registering With The Health System In Estonia
If you are an expat, once you have your residency in Estonia you will also need to sign up for the state health insurance system and will have to start making contributions. You can only pay quarterly or annually, not monthly. If you do not pay, EHIF will cancel your insurance.
Your contributions will depend on your income: the average minimum deduction in 2019 was around €170 per annum. Contributions are calculated on a percentage basis: your insurance premium equals the average gross monthly salary of the preceding calendar year, times 0.13. Therefore, your premium will change annually, depending on what the gross monthly salary is in any given year. As of the 1st of April 2019, the insurance premium for one calendar month is €170,30; a quarterly payment is €510,90; and an annual payment will be €2043,60.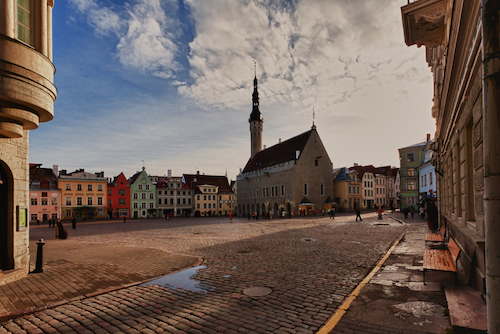 You will need to register with the health system in Estonia
Your employer is legally obliged to register you, so check that they have done so. International House in Talinn gives free consultations about aspects of life in Estonia, and this includes healthcare and health insurance: they will be able to help you if you contact them. It is also possible to sign up with EHIF directly under the "voluntary insurance contract". You will be able to do this if:
• you have been insured with them previously, for at least a year
• someone who has also been insured with EHIF registers on your behalf
If you are self-employed, you will need to sign up yourself; and if you are not working and not a dependent of someone with medical insurance, you will also need to register with EHIF.
In Estonia, the start and end dates of your medical insurance are linked to your tax returns. After you submit your first return and pay your tax, your insurance will begin, ending on the day after the deadline for your next return. When you first register, your insurance will only begin a month after you sign, so it is advisable to make sure that you have some form of private cover in the interim.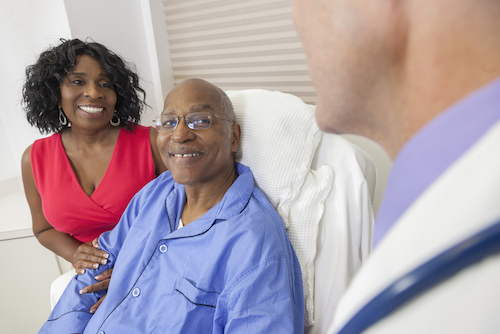 Your health insurance cover is linked to your tax returns
If illness or accident renders you incapable of working, the national insurance scheme should also give you access to some state benefits.
You should also check with your employer to see if they have group health insurance as part of your employment package. Skype, which is based in Estonia, has a contract with a private provider for its employees, for instance.
When you have signed up with a GP, you also need to submit an application form (avaldus perearsti nimistusse registreerimiseks), which must be completed in Estonian.
A practice may refuse to take you on if it is full, but there is an alternative. It's called MinuDoc, and it is a telemedical service that is recommended for expats, as consultations can be in Estonian, Russian, English, Finnish, French or Spanish. You will have to pay approximately €50 per session, but there are some initiatives in which doctors donate their time for free – for example, in a month dedicated to mental health.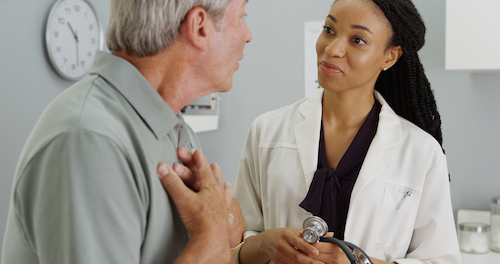 You should be able to find a doctor who speaks English, particularly if you use MinuDoc
Healthcare is provided for everyone in Estonia and as a resident, you will be eligible as long as you have registered. The following groups are automatically covered:
• pregnant women
• children and young adults (up to the age of 19)
• pensioners
If you are legally married, your spouse will also be covered under the national scheme but, as above, they must also be registered with EHIF.
Registering With A Doctor In Estonia
Under the state scheme, you will be covered for:
• GP visits
• hospital treatment
• referrals from your doctor, for instance, to a gynecologist or a psychiatrist.
You will need to take your EHIC or your insurance policy with you to all medical visits. EHIF operates on a reimbursement policy, so you'll need to pay the costs upfront and then claim the cost back from the national scheme or your private provider. Prescriptions will involve co-payment, but this is usually quite minimal.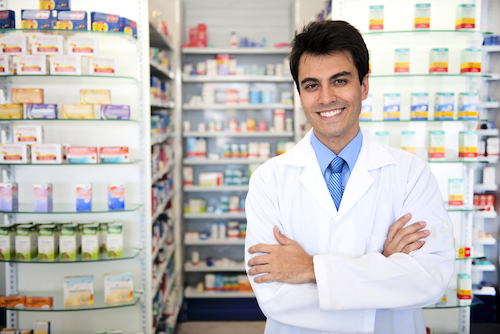 There will be a minimal cost for prescriptions
Some emergency dental care is free, such as lancing an abscess or an emergency extraction. However, in general you will need to pay for your dental treatment, and this is non-refundable.
If you are not insured, your doctor may charge a small fee for home visits (around €5). Visits for children under two and for pregnant women are free of charge under the national scheme, however, and you will need to sign up your baby with your GP as soon as possible after the birth.
You may also be signed up with a family nurse, who will make independent appointments with you: they will provide assistance in the event of illness and will also organize your medical records. Family nurses also monitor people with chronic illnesses.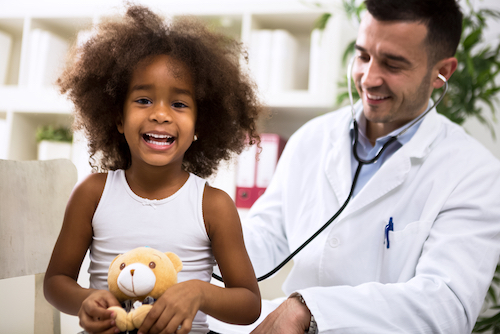 You might be given a family nurse to monitor any chronic conditions
If you have an acute medical problem, you must be seen on the same day, otherwise there may be a short waiting list. In an emergency, you should go to your local hospital.
Most private practices have some English-speaking personnel but expats have reported linguistic difficulties in the public system: you can take an interpreter along with you to medical appointments. The organisation Work in Estonia says that many expats only seek out a doctor once they are already ill, and it is advised that you sign up with a GP at the start of your national health contributions rather than waiting until you become sick.
Would you like to share your experience of life abroad with other readers? Answer the questions here to be featured in an interview!