Since 2002, Finland's currency has been the euro. One and two-cent coins are rare in Finland, meaning it is common to find the amount rounded off to the nearest five cents. Goods and services are easily paid for using credit and debit cards.Towards the end of the 20th century, Finland was voted one of the most expensive countries to live in, although the cost of living in the country has dropped in recent years. However, compared to some parts of Europe, the cost of living of in Finland is still high. Accommodation is reasonably priced, whereas goods such as tobacco and alcohol are expensive. The value added tax in the country is 22 percent and is included for all products and services.
The banking system in Finland is advanced, meaning opening a bank account is quite easy. The country's three leading banks are OKO Bank Group, Nordea Bank Group and Sampo, which make up about 80 percent of the banking services. The country also has commercial banks, mutual funds, finance entities and life insurance companies on offer. Banks operate from 9:15am to 4:15pm, although this depends on the bank and its location.
As you prepare to open your Finnish bank account, ensure you have all the right documents, which include proof of residence, residence permit, passport, Finnish personal identification number, KELA card and passport photos. Once you have all this paperwork, the process is straightforward, and you can get your ATM card on the same day. It is important to ask for services such as bank statements in the language of your preference. Access to online banking will allow you to pay for services and goods conveniently.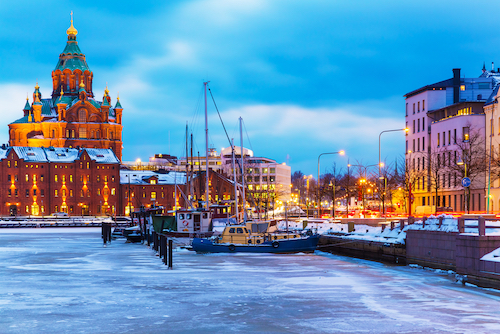 Finland has a generally good banking system
Bank charges vary from institution to institution. However, they are reasonable, and some banks have fewer fees than others. Services that you may or may not have to pay for include monthly reports, withdrawals, bill payment using cards, balance enquiries, deposits and money transfers. Finnish people are heavily reliant on online banking, since it is a secure and convenient way to carry out transactions and pay bills.
Loans, pensions, investments, monitoring of credit cards and insurance are some of the services you can expect from online banking. It is fairly easy to access your online account; the bank will provide you with the codes, web contacts and customer number you will need to access the platform. If you have a WAP phone, you can also access internet banking from it if you would prefer. Speak to your bank first. The majority of banks in Finland offer internet-banking services in English, Swedish and Finnish. Ensure you check whether your bank has any charges for accessing internet banking.
Before you arrive in Finland, make sure you have a plan for how to access your money. You can use credit cards, traveler's cheques and debit cards in the country before you obtain a Finnish bank account. Since credit and debit cards are popular ways for paying for products and services, you should confirm whether using your card in the country is an affordable way to pay. Common cards accepted in Finland are MasterCard, Visa, American Express and Diners, although you may need to show identification.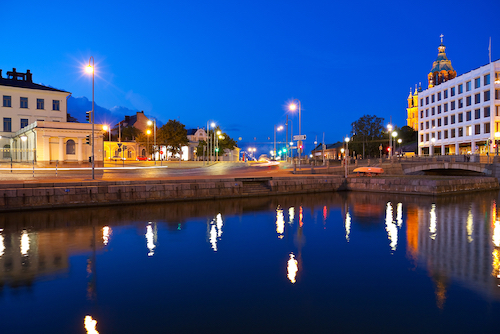 It can be hard to obtain a credit card as a non-resident
It is hard for migrants to obtain a credit card in Finland if they do not have a steady job or a local bank account. Regulations vary from bank to bank, so if the charges on your home country's credit card are not high, you could continue to use that. Those who need a credit card from Finnish banks may have to pay a large security deposit. This is usually three times the credit limit amount for which you are applying. The bank will hold on the deposit for three years and if you pay your bills on time, you will be refunded the amount. People who have been living and working in Finland for a longer time have no problem accessing a credit card from local banks.
Most petrol stations accept cash payment right now, but they are working to upgrade their systems. Some stations might refuse to let you pay using a card so if you are driving in Finland, you may need to have some cash handy in case you need to fuel. ATM machines are widely available in Finland if you do need a quick cash withdrawal. Ask your bank to confirm the charges you may incur for withdrawals. Normally, withdrawals from your bank's ATM should be free, but if you take money out from the ATM of another bank, you may need to pay a small fee.
Bringing money into Finland through travelers' cheques is generally considered safe. Note down the serial number of each cheque so you are insured against theft or loss. Keep them tucked away safely and only remove them when you need them. Cheques can be exchanged at a bureau de change in the airport, city and railway stations. There are also larger shops that accept these cheques as a mode of payment, although preference is given to cheques that are in sterling pounds, euros and US dollars. When you cash your travelers' cheques into a Finnish bank, confirm the charges, since these vary across banks.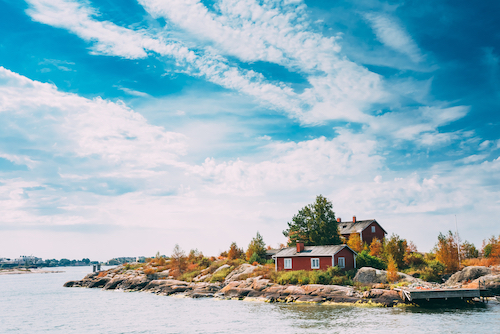 There are several factors that may determine whether you can get a loan
Some of the factors that determine whether you can get a loan from a Finish bank are your income, the amount you would like to borrow, your employment status, salary, credit background and the sponsor who will act as your guarantor. The interest rate on repaying loans depends on the banks, so it is advisable to shop around before you settle on the bank you would like to take a loan with.
The financial system in Finland is easy, so as long as you have the required documents, you can open an account with the bank of your liking. Loans and credit card applications rules are flexible enough for migrants to access.
Would you like to share your experience of life abroad with other readers? Answer the questions here to be featured in an interview!