Who among us hasn't imagined themselves sitting under the Tuscan sun, sipping from a glass of wine while Domenico Modugno sings Volare on the stereo? Owning a piece of la dolce vita is the dream of many migrants coming to Italy.However, before deciding to own a home or a plot of land in the bel paese, it's a good idea to have the clearest possible picture of what lies ahead. The process of buying property in Italy can be a mixed bag of wonderful experiences and frustrations, all rolled into one. Those who have been successful tend to approach the process realistically with a large measure of patience and a healthy dose of humour.
Knowing what to expect can go a long way to guaranteeing you will come out the other end with the property of your dreams and your sanity intact.
Here are some things you should know about how to buy property in Italy.
Can Expats Own Property In Italy?
The answer is yes. Both EU and non-EU citizens who are legally residing in Italy, or non-residents whose countries have a reciprocal agreement with Italy may invest in Italian property. Keep in mind that as a non-resident, your Italian property will be considered your second home and will be taxed at a higher rate than if it were your main residence.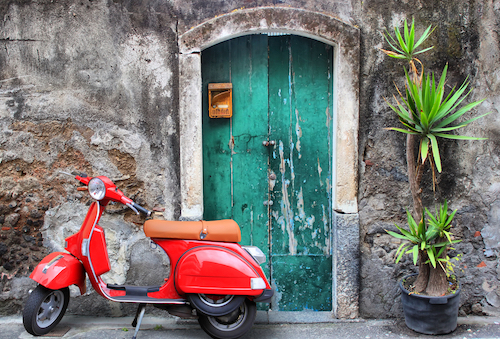 Expats are allowed to own property
Note: If you are a non-EU citizen claiming the home as your full-time residence, you must apply for a long-stay visa (permesso di soggiorno) if you are staying for more than three months. Here is how to apply.
How Will Brexit Affect British Citizens?
Many people wonder what Britain's planned exit from the EU will mean for British people. Fortunately, Italy is a country that allows both EU and non-EU citizens to buy property, so we can expect that post-Brexit, nothing significant will change in that regard.
Things To Consider Before Buying An Italian Property
How much time have you spent in Italy? Ask yourself if you've spent a significant amount of time in Italy that wasn't a holiday. If not, we recommend you arrange a long-term stay in the country before committing to buying a home there. Comparing a vacation to day-to-day life is like comparing apples to oranges.
Property taxes. The tax rate depends on whether your property was purchased from an individual or a company. If you buy a property from a private party, you can expect to pay between two percent (for residents) and nine percent (for non-residents) in taxes. This is based on the cadastral value, which is an amount based on size, location and standards; it has nothing to do with the market value. However, if you purchase your property from a company, you will be taxed on the full market price, which is between four percent VAT (resident) and ten percent VAT (non-resident).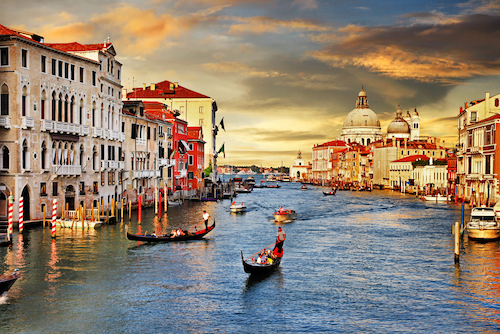 Bear in mind that living somewhere is very different from holidaying there
Hidden costs. Don't forget the other fees associated with a purchase, such as notary fees, which are one percent of the sale price; real estate agency fees, which are paid by both buyer and seller and are usually three percent plus VAT at 22 percent; registration fees; translator fees, which are required if buyer does not speak proficient Italian; and the cost of a technical report to check plans, permits, habitability and so on, which will come from a surveyor, engineer or architect. There may also be annual costs of ownership such as council taxes, garbage tax, condominium fees (for pools and other common area maintenance); and utilities – be warned, these can be much more expensive in Italy.
Language and culture. If you haven't lived abroad before, you'll be in for a bit of a culture shock and may face a language barrier. If you're not the type of person who can 'go with the flow', you may find some aspects of living in Italy challenging.
Things You'll Need When Buying A Property
A codice fiscale. Meaning fiscal or tax code, this is an Italian tax identification number which is similar to a Social Security number in the US or a National Insurance number in the UK. You can apply for one of these in person at your local community's tax office (Agenzia delle Entrate) by filling out an application form and providing a copy of a valid identity document (such as a passport or National Identity card), or online through an embassy website. Find out more here.
A trusted estate agent (agenti immobiliari). While this isn't legally required, unless you have lived in Italy a while, have a strong knowledge of the local area, and speak the language proficiently, we suggest you find representation from a trustworthy, well-respected agent.
An Italian bank account. This isn't required for the sale, but it's not a bad idea since some bills can't be paid online, by direct deposits, or from non-resident accounts.
A geometra (licensed surveyor). Worth their weight in gold, a good geometra can save you thousands of euros by ensuring the property is sound and saleable before you sign on the dotted line.
A commercialista (accountant). We suggest consulting with a professional who specialises in expat tax law.
Australians Judith and Victor moved to Italy many years ago. They are a perfect example of a success story.
When we asked Judith what advice she would give potential property owners, she didn't hesitate.
"First of all, people need to experience all seasons before committing to buying a house here," she explains. "The other thing I would say is to be sure and have an exit strategy in the event you decide to leave or your personal circumstances change. In other words, have a plan B, because buying a house is a whole lot easier than selling one."
Here are a few more of Judith's dos and don'ts…
• DON'T buy a property on impulse.
• DON'T hire an estate agent without a personal recommendation.
• DON'T pay more than fair market value.
• DO hire competent professionals – contractors, engineers and architects.
• DO expect things to take longer than originally promised.
Now that you've found the perfect property and are ready to take the plunge…
Seven Steps To Buying A Property
Step 1: Make an offer (proposta d'acquista). If your offer is accepted, you'll need to put down a deposit equivalent to 10 to 20 percent of the sale price.
Step 2: Do a title search to make sure everything is in order and no structural problems exist that would prevent the sale. You have 30 days to complete the search. This is where a geometra comes in handy.
Step 3: Sign a purchasing agreement (compromesso) and make a down payment, which will be 20 to 30 percent of the sale price. If you back out of the sale at this point, you'll lose your deposit.
Step 4: Retain a notaio (legal notary) to get all the documents in order and legally prepare the property for sale.
Step 5: Show up on closing day with all parties and their representatives, plus translators if one or both parties don't speak Italian proficiently.
Step 6: Sign and witness the final Deed of Sale, transfer the funds to the seller, and pay the fees and taxes.
Step 7: Pop open a bottle of Prosecco and celebrate. You're now the proud owner of an Italian property!
Would you like to share your experience of life abroad with other readers? Answer the questions here to be featured in an interview!