The Gibraltar Health Authority (GHA) was set up under the Medical (Gibraltar Health Authority) Act of 1987 and its purpose is to provide health care in Gibraltar, which is home to more than 29,000 residents. Gibraltar enjoys similar health, and standards of health care provision, to most Western European countries. The Gibraltar Health Authority (GHA) delivers primary, secondary and mental health care in Gibraltar using a healthcare model closely linked to the National Health Service (NHS) in the United Kingdom, and for this purpose some tertiary referrals are delivered in the NHS as well as in Spanish hospitals due to proximity.Gibraltar has its own health authority which provides healthcare facilities. There is a community hospital, residential care for the elderly, a referral hospital and a mental health unit. These run the Group Practice Medical Scheme which covers the medical needs of contributors. All medical treatment that is required is arranged through this scheme.
Regarding the small population that Gibraltar has, it is not always practical for medical specialists to be employed full time, so if needed they are generally flown in from the United Kingdom. The health service employs dental professionals and opticians as well. General practitioners can also make home visits to patients if required.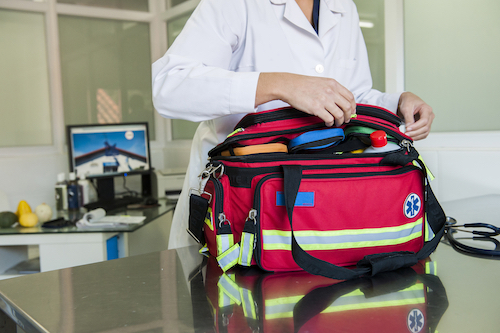 Medical specialists are often flown in from abroad
Pensioners who move to Gibraltar from the United Kingdom often find that the health service is easy to access. The United Kingdom and Gibraltar have a special arrangement that allows all UK citizens access to free healthcare facilities in Gibraltar without the obligation to pay insurance contributions. On the other hand, it is necessary to pay for prescription medications. There are a number of private health care options for those who do not make contributions to the medical service or who are not entitled to free healthcare.
UK expats who move to Gibraltar to work are required to contact the Gibraltar Health Authority to see if they are covered by this agreement or if it would be necessary to pay into the country's medical scheme. All visitors from the United Kingdom can obtain free emergency medical care if they show their UK passport to authorities as proof of identification. Visitors from other European countries should also be able to receive free emergency medical care if they possess the European Health Insurance card. The emergency telephone number for calling for an ambulance in Gibraltar is 190.
Most commonly used medications are available at the country's pharmacies. Those who plan to move to Gibraltar and require specific medications on a regular basis should check ahead with the Gibraltar Health Authority to ensure that their particular drug is readily available. There are some vaccinations that are highly advised when visiting Gibraltar. Tetanus vaccinations should be up to date and occasionally a Hepatitis A vaccination is advised as well. If visiting forested areas a vaccination for encephalitis, a tick-borne condition, is recommended.
Healthcare standards
In general, the standard of healthcare in Gibraltar is excellent. Many of the medical professionals have studied and trained abroad, mostly in the United Kingdom. The hospitals are equipped with modern facilities and equipment, so most conditions can be treated without the need to seek help elsewhere. Both residents and expats will enjoy high standards when it comes to the provision of healthcare in Gibraltar.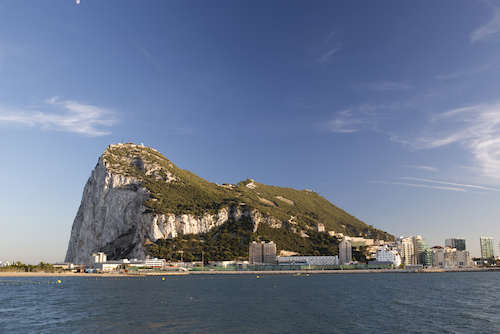 Standards of healthcare are very high in Gibraltar
The government-funded Gibraltar Health Authority (GHA) manages the country's healthcare facilities and services, which include residential care for the elderly and a mental health unit. St Bernard's Hospital is the only general public hospital in Gibraltar. The GHA also oversees the Group Practice Medical Scheme, which covers the medical needs of contributing members.
As a British Crown Colony, citizens from the United Kingdom are entitled to free healthcare in Gibraltar upon presentation of a passport, as are other nationals of the European Union if they have a European Health Insurance card. Prescription medicines must always be paid for. Apart from calling UK specialists when needed, the National Health Service also employs dentists and opticians, as well as GPs who can make house calls if required.
There are a number of private options for expats who aren't entitled to free healthcare in the public facilities. In order to use private clinics and doctors, expats are advised to have private medical insurance.
Expat healthcare insurance
When it comes to some of the biggest expat healthcare insurance providers, there are three main companies in Gibraltar.
Aetna
Aetna is targeted to expatriates and provides health benefits to more than 650,000 members worldwide. In addition, this company has helped develop world-class health systems for governments, corporations and providers around the world.
Website
Bupa Global
Bupa Global has been helping individuals and families to live longer, healthier, happier and lives for over 60 years. Bupa Global is trusted by expats in more than 190 different countries and has links with healthcare organizations throughout the world.
Website
Cigna
Cigna is an insurance company that has been operating in international health insurance for more than 30 years. Today, Cigna has over 71 million customers around the world. Looking after them is an international workforce of around 31,000 people, plus a network of more than 1 million hospitals, physicians, clinics and health and wellness specialists worldwide.
Website
Emergency numbers in Gibraltar
All Emergencies – 112
Ambulance – 190
Fire – 190
Police – 199
The emergency number 112 can be used to reach medical, fire and police emergency services in Gibraltar. This pan-European emergency number can be called from any telephone (landline, pay phone or mobile cellular phone even without a SIM card). Calls are free. It can be used for any life-threatening situation, including:
– Serious medical problems (accident, severe injuries, chest pain, seizure, unconscious person
– Any type of fire (house, car)
– Life-threatening situations (crimes)
Would you like to share your experience of life abroad with other readers? Answer the questions here to be featured in an interview!