In every major city in the world it's possible to find at least one confused-looking visitor, staring with furrowed brow into a crumpled map. It's not always easy to find your way around a strange town, especially if all the landmarks are spread out all over it.
Paris on the other hand has an elegant solution: divide the city up into neighbourhoods and give each its own purpose and character.The twenty arrondissements that make up Paris all have their own identities, histories and cultures as they spiral out from the centre of the city.
You want to visit a funky little art gallery? Head to Saint Germain. Looking for historic Paris? Try the Latin Quarter in Panthéon. Want to party like a Parisian? Canal St. Martin is for you.
Living and working in Paris is different to just visiting, so it's important to understand the neighbourhoods and what they offer. Paris is an expensive city, so depending on your budget, you may find yourself living further out of town in the suburbs. The outer city again has a whole collection of boroughs, which would take another article to explain.
For now, why not join us on a romantic stroll around Paris' leafy streets in our guide to the arrondissements.
Arrondissement 1 – Louvre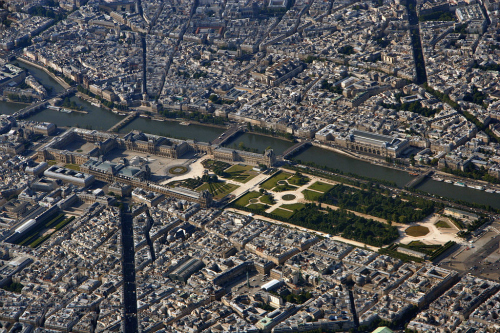 © Matthias Kabel
Right in the middle of town, the premier arrondissement is also the centre of the spiral for the whole system, with all the other arrondissements spiralling clockwise out in ascending order.
As well as being the geographical centre of the city, this borough is the tourism nexus, containing The Louvre, Royal Palace and all the glory of pre-revolution Paris. Kings built monuments to themselves here and Napoleon celebrated his military victories in grand statues.
Impressive architecture and well-preserved history make this borough more of a time capsule than a place to live, but it's a must-see attraction for visitors and residents alike.
Arrondissement 2 – Bourse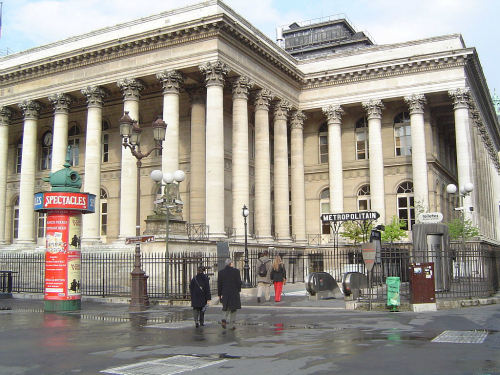 © FiP
The smallest arrondissement, 2e is the business hub of Paris. Taking its name from the Palais de la Bourse, the former stock exchange, Bourse is also home to the historic National Library which has expanded to sites across Paris.
Although the borough is primarily a place for work, it is possible to find places to play. Bourse has a world-famous collection of trendy shops and chic boutiques, all housed in historic arcades. Visit the Passage des Panoramas to see the first covered commercial street in Europe and see French elegance in action.
Arrondissement 3 – Temple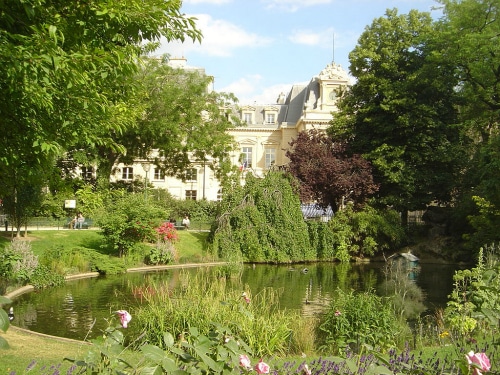 © David Monniaux
Along with the fourth arrondissement, Temple forms one half of the oldest neighbourhood in Paris, Marais. This quiet, genteel and largely unaltered part of town was once home to the noblest families in 17th century France.
Their mansions and expansive townhouses have since been transformed into desirable apartments and a host of museums, including the Picasso Museum. Also worth a visit is the Musée Carnavalet, which documents the development of Paris from pre-Roman times to the modern day.
The third arrondissement gets its name from the medieval fortress that once stood where a picturesque park now sits.
Arrondissement 4 – Hôtel-de-Ville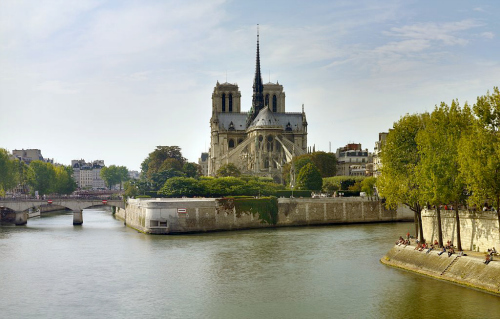 © Yves Tennevin
The other half of Marais is much livelier than Temple. Historic buildings like Notre Dame Cathedral and the incredible Place des Vosges bring in the crowds by day. By night the area is alive with buzzing nightlife and trendy bars, not to mention it being the centre of gay life in Paris.
Property prices in both halves of Marais are high, but there is room to negotiate in Hôtel-de-Ville, especially near the ultra-modern eyesore that is the Pompidou Centre.
Arrondissement 5 – Panthéon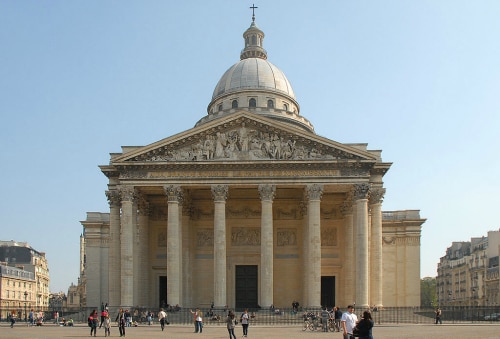 © Camille Gévaudan
The oldest of all the arrondissements, the romans first arrived here in the 1st century BC and it looks like they've been building here ever since. The Classical Panthéon stares down at the equally Romanesque Sorbonne University.
Slightly more modern is the Jardin des Plantes, the city's botanical garden, which is home to the natural history museum with its famous Evolution Gallery.
Students from the Sorbonne have helped to make this area a fun and lively place to party by night, but a serious place to work by day. The area is home to France's best schools, colleges and universities.
It's often said that the Panthéon area is a small village within Paris.
Arrondissement 6 – Luxembourg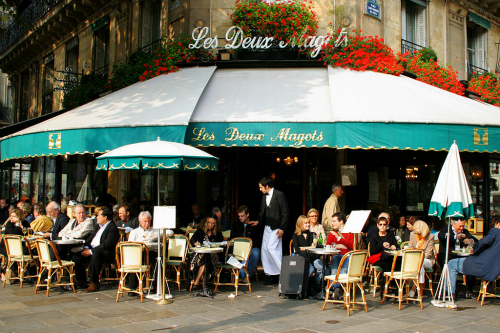 © Roboppy
The 6e is dominated by the Jardin du Luxembourg park, which is a busy place to be when the sun comes out, with students revising on deck chairs.
Luxembourg has a reputation for being an intellectual hot spot and the home of café culture. Learned Parisians still gather in cafés which have appeared in literary works such as Les Deux Magots, and drink with the ghosts of Picasso, Sartre and Brecht.
Prices stabilised in the arrondissement after skyrocketing in the 2000s. Still expensive, especially overlooking the park, Luxembourg is a lovely place to visit but unaffordable for many buyers.
Arrondissement 7 – Palais-Bourbon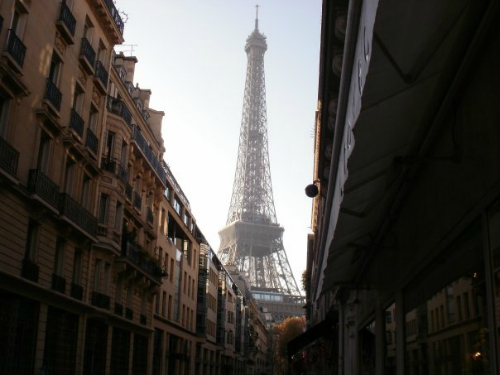 © Jackpollock
Mention Paris to someone and they will picture this arrondissement in their mind. Dominating this borough is the mighty Eiffel Tower overlooking the public lawns of Champ de Mars.
The area is also home to Napoleon's tomb at the Hôtel des Invalides, Musée Rodin and the art gallery Musée d'Orsay. With such a collection of cultural wonders, it's not surprising that UNESCO has its headquarters in 7e.
Housing the administrative centre of France, this arrondissement has always been home to the rich and powerful of French society, and the area's property prices still reflect that.
Arrondissement 8 – Élysée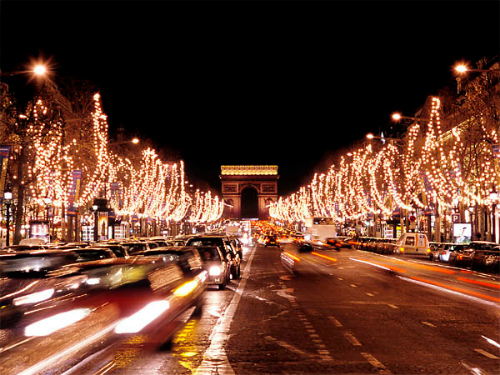 © Agateller
Getting its name from the mighty Champs-Élysées boulevard and crowned with the Arc de Triomphe, 8e is the biggest employer of all the Paris arrondissements. Expats moving to Paris will most likely find themselves working in this area, which is home to national offices for multinational companies such as AXA, EDF, HSBC and a host of airlines.
Housing is thin on the ground here, and some of the most sought after in Europe, making them some of the most expensive.
Arrondissement 9 – Opéra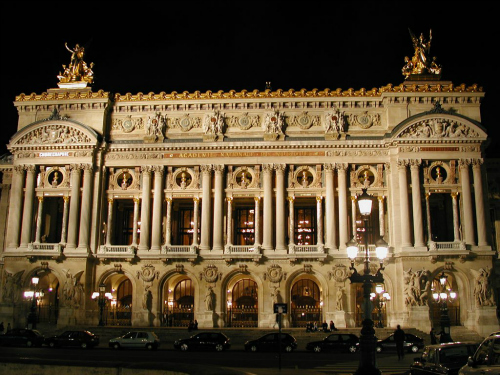 © Smtunli
A slightly mixed neighbourhood, Opéra has seen businesses spill over from Élysée and start encroaching on the largely residential area. But it's not all apartments and flats. The area gets its name from being home to the national opera at the magnificent Palais Garnier.
The ornate elegance of Opéra is countered by the fading grittiness of the red light borough in the Pigalle area surrounding the Moulin Rouge. The decline in this area has meant that property sales are slowing, meaning deals can be negotiated.
Arrondissement 10 – Enclos-St-Laurent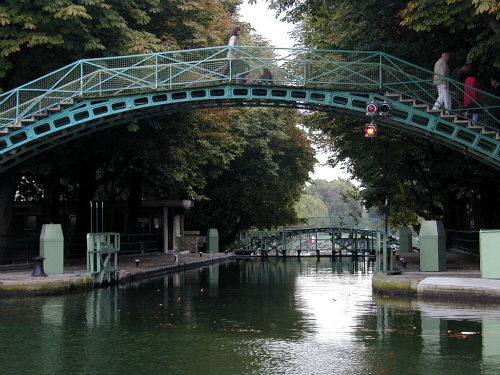 © Atlant
Many visitors will already be familiar with this area as it is home to Paris' two main railway stations. The Canal St. Martin was once another thriving travel hub in the city, but is now just a pleasant stretch of water along which to walk.
The atmosphere in 10e is decidedly bohemian, with a sleepy village feel and quiet streets that are traffic-free on Sundays. Street-side cafés are popular meeting places for young Parisians during the day, while a host of bars and clubs make Enclos-St-Laurent a party-goer's paradise after dark.
Arrondissement 11 – Popincourt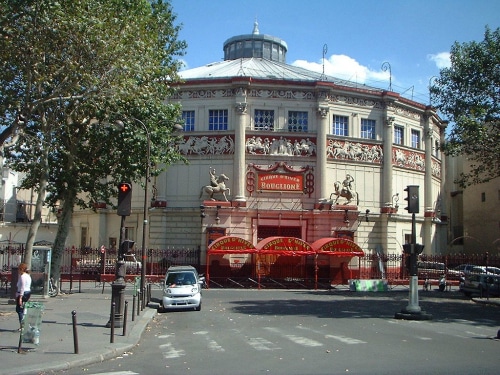 © Pol
A relatively low profile neighbourhood, Popincourt is largely a residential area with a few party spots that appeal to an international crowd. Expats may likely find themselves living in this area as accommodation is affordable; if not, they are bound to find themselves drinking here!
Waves of immigrants seeking cheap housing have set up restaurants and bars around the Oberkampf and Bastille areas, offering everything from spicy Tex-Mex or Thai dishes to cool jazz performances.
Arrondissement 12 – Reuilly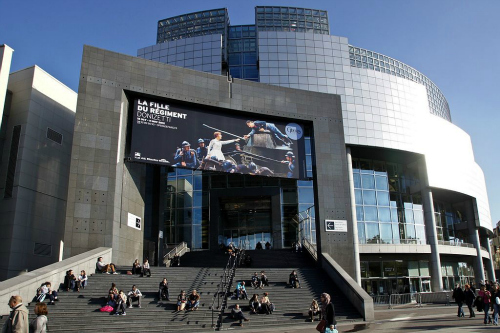 © besopha
Reuilly saw some extensive redevelopment in the past few decades, mixing government departments into the residential housing.
The area is also home to Opéra de la Bastille, a glitteringly modern opera house that also hosts classical performances and ballet. A peaceful haven for Parisians is the Promenade Plantée, a 6km long park developed on an abandoned elevated railway line.
There are great deals to be had on accommodation in this area, though you will be well away from the busy centre of town. For many this is a blessing, as Reuilly is gifted with a calm, relaxed air and green spaces not seen elsewhere in Paris.
Arrondissement 13 – Gobelins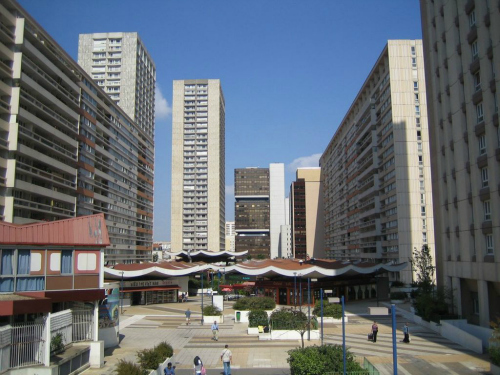 © Thbz
The most multicultural of Paris' arrondissements, the high-rise apartment blocks are home to immigrants from Thailand, Vietnam, Cambodia, and Laos. Consequently Gobelins is the best place in Paris to go in search of Asian cuisine.
The ultra-modern tower blocks might stand out for miles, but getting lost in the streets of Gobelins is like travelling back in time, with cobbled streets and traditional buildings surrounding the medieval churches.
Arrondissement 14 – Observatoire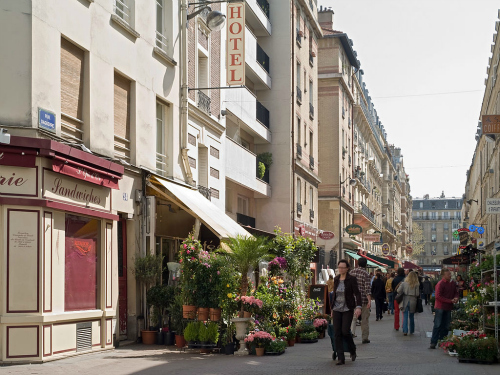 © Myrabella
Largely residential, Observatoire is also home to Cité Universitaire and ambitious young artists. The view over the city has inspired many creative minds, especially in the Montparnasse district.
After WWI, this area became a Mecca for writers and artists, from Hemingway to Joyce, Degas to Picasso. Coffee, alcohol and inspiration flowed amid conversation in a dozen different languages at the cafes. Many of theses venues are still operating, giving the area a cachet that keeps rents high.
A popular tourist destination, the area is also one of the most temperamental in terms of cost. Apartments on artistic streets are significantly more costly than others.
Arrondissement 15 – Vaugirard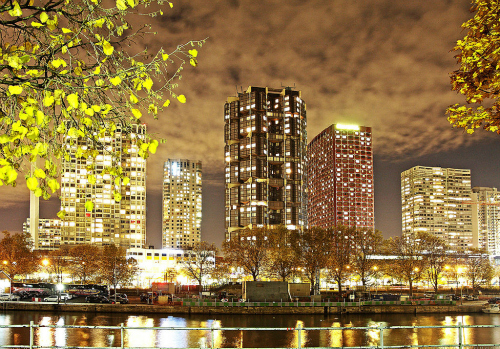 © Jean-François Gornet
The largest of the arrondissements, both in terms of population and size. Vaugirard stacks them high and packs them in tight. Paris' tallest skyscraper, Tour Montparnasse, is 59 floors of offices, whilst the Front de Seine development is a parade of high-rise apartment blocks.
Without any tourist-trap landmarks, this area is actually quite a lively and pleasant neighbourhood to live, work and raise a family. Vaugirard enjoys rail connections from Gare Montparnasse to south-west France, Spain and Portugal.
Vaugirard is probably the most affordable spot in Paris, and while supply is high, demand is even higher, so move quickly to find the right home.
Arrondissement 16 – Passy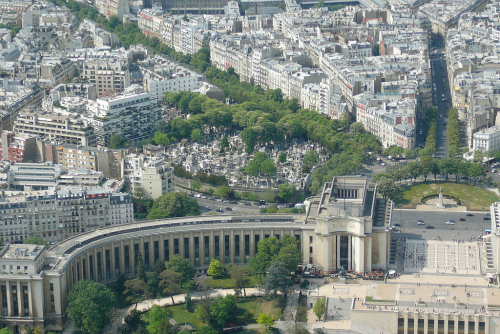 © Paige
Passy is compared to the Upper East Side of New York: chic, classy, exclusive and very, very expensive. The 19th century buildings, complete with gardens, sit on wide avenues and boast some of France's most prestigious schools.
There's luxury shopping, art and culture at the Museum of Modern Art, football at Paris Saint-Germain and rugby at Stade Français for entertainment. Which is lucky, because Passy is famed for being slow-paced and calm.
Arrondissement 17 – Batignolles-Monceau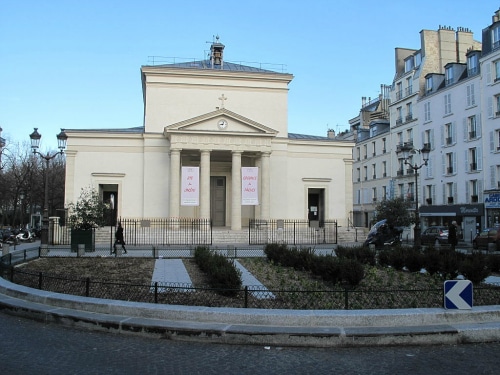 © Tangopaso
This is a bit of a mixed bag: lots of offices mix in with residential areas and small industrial units.
The south-west has a reputation for extravagant wealth and swanky shops, whilst the north-east is a more bohemian mix of grungy bars and hipsterish bistros.
Batignolles-Monceau is free of any major tourist sights, although the Palais des Congrès de Paris exhibition centre attracts plenty of trade fair visitors and convention attendees.
Many of the older apartment buildings might seem like bargains, but be wary of renting a fourth floor home without an elevator.
Arrondissement 18 – Butte-Montmartre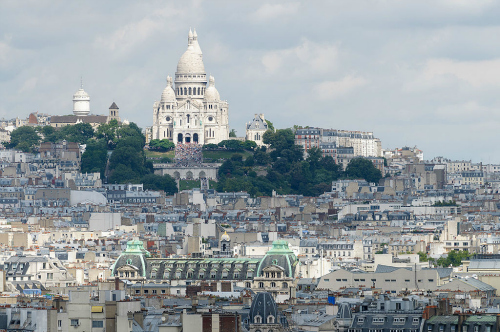 © Christophe Meneboeuf
Another arrondissement with artistic heritage, the area is dominated by the peak of Montmartre and the crowning Sacré Coeur church.
It's the streets leading up to the summit that drew in the creative minds and continue to pull in the tourists. Remarkably well preserved, the centuries-old cafés retain a rustic feel from the days when Montmartre was just a village outside Paris.
The cafés are what draw the visitors who want to see where Dali drank and Toulouse-Lautrec sketched the clientele. There is lots more to do besides, with museums and arts centres alongside cooking classes, and exploring the open-air markets in the North African enclave of Goutte d'Or is always interesting.
Arrondissement 19 – Buttes-Chaumont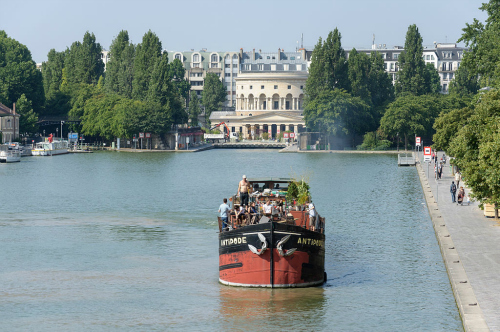 © Myrabella
The Parc des Buttes-Chaumont sits in the centre of this neighbourhood and makes it a very family-friendly area. A large immigrant population offers a great mix in terms of cultures, turning what could be a dull residential district into a fun area to explore. Parc de la Villette also livens up the area, with the national science museum entertaining kids and adults alike.
Buttes-Chaumont is one of the best places to raise a family in Paris, with property prices being the lowest in the north of the city.
Arrondissement 20 – Ménilmontant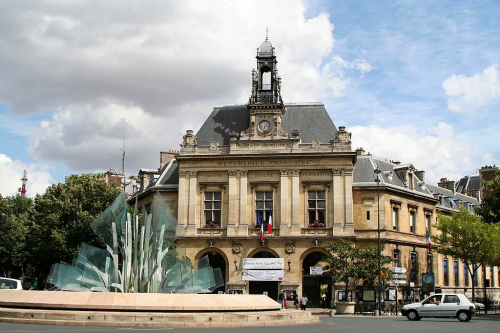 © besopha
A cosmopolitan residential area, 20e is also home to some famous residents. Jim Morrison, Oscar Wilde and Frédéric Chopin have all been long-term residents in Ménilmontant; alas, at Père Lachaise Cemetery.
The mix of residents has created a lively area to work and play, with start-up companies alongside funky bars and punk rock music venues. 20e is also home to Paris' second-largest Chinatown.
This gritty, creative atmosphere is destined to become gentrified in the coming years, so enjoy it while you can.
Have you lived in Paris? Which arrondissement is your favourite? Let us know in the comments!
Article by Andy Scofield, Expat Focus International Features Writer