Thinking of moving to France? You'll join the many expats that have settled there. Whether it's the scenic coast line, gorgeous countryside, the lifestyle or the delicious French cuisine that has prompted you take the plunge, you'll be glad you've made that brave decision to make your dreams become reality. Below is a simple guide to varying costs and locations to help you decide where to reside.France is divided into 21 different regions. Every region has between 2 and 8 departments, all of which have their own capital city. Prices and types of property vary from region to region. Generally the property market is pretty stable and increases and decreases with inflation rates tending to be much less than in the UK. With regards to the cost of buying, living in a city is more expensive largely due to employment prospects, greater choice of culture and the availability of supermarkets, malls etc.
If you want to keep costs down, city suburbs and small countryside towns are your best bet. It must be noted that property in wine growing regions and also in close proximity to beaches or famous landmarks are going to increase your costs. Swimming pools, barns and extra land will also bump up your expenditure. Interestingly the price per square meter is less for larger house than for smaller ones.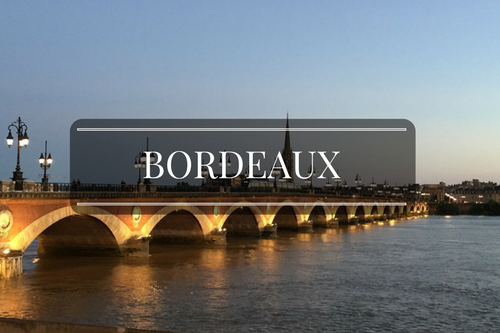 © Vanessa_F on Pixabay
Hub of the famous wine-growing region, Bordeaux is a port city on the Garonne River in southwestern France. Often referred to as 'Little Paris' as it shares similar architecture and beauty to that of the French capital. Bordeaux is the sixth biggest city in France and holds an inner city population of around 250,000 people. The city itself is famous for being the wine capital of the world, bringing in around Eur 14 billion to the economy each year!
Key selling points:
• Home to "Le Port de La Lune" which became part of UNESCO heritage site in 2007.
• Extremely popular amongst expats and has a large English speaking community.
• Great combination of bustling city life, yet lovely historical villages on the outskirts of town.
Moving to Bordeaux
There is a wide choice of accommodation available, from reasonably priced central apartments to larger villas on the outskirts of the city. It has an excellent transport system, recently voted one of the best in Europe. Popular areas amongst expats and for those wanting to experience the French culture are Chartrons, Jardin Public, Fondaudège and Parc Bordelais.
There's plenty to offer expat families in terms of green and outdoor spaces with 10 public parks, as well as many gardens and nature areas. You can also discover the unique cultural heritage in the numerous museums and art galleries.
Regarding education, Bordeaux International School offers a bilingual program for pupils aged 3-12. There is also a wide range of state-run and private schools.
Climate
Bordeaux has an oceanic climate. Summers are generally warm and winters mild. The average temperature in July is 20 degrees and it is 6 degrees in December. It does experience high rainfall throughout the year. On average it rains for 14 days throughout May and 17 days during December.
Transport
Bordeaux has an airport with flights to European cities including, Paris, Amsterdam and Madrid. Gare Saint Jean is the main train station located 10 km from the city center with regular connections to Nice, Marseille, Poitiers and Paris. A common way to get around the city is by bicycle as the city has numerous cycle lanes. There is also VCUB, a bike sharing scheme, which is popular with locals. There's a tramway and electric bus service that ensures all of the city is accessible.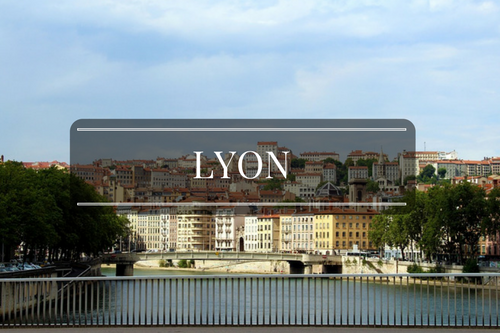 © reginaspics on Pixabay
Almost considered an island, Lyon is located at the confluence of the Saône & Rhône rivers and is surrounded by mountains. It's an ideal location for expats wishing to explore southern France and the neighboring countries of Switzerland and Italy. The Alps are only a short drive away. The city is a major economic and exchange hub and attracts large numbers of expats. However the city has not lost its culture and it is a decidedly less international town than Paris.
Expat Julie says: "You won't be stuck for things to do here, there are hundreds of museums and theatres and you'll be spoilt for choice with thousands of restaurants of varying cuisines". Lyon is a sporting city and the successful Ligue 1 football team Olympique Lyonnais currently plays in the city's 43,000-capacity Stade de Gerland. Recent statistics suggest that expats living in Lyon as opposed to Paris would spend around 30% less for the same quality of living.
Living in Lyon
Having nine arrondissements means there are various different housing options, whether you want to live in an urbanized community or prefer the peaceful rural neighborhood. Either way, you are sure to find a place convenient for the city center where you can still have your daily dose of unpolluted air.
The most populated arrondissement is the third, and is home to many wealthy families. It is also considered a modern business district. The fourth and fifth arrondissements are quiet communities with well-visited historical sites, with the sixth administrative region being the wealthiest and home to numerous commercial sites.
Average monthly rent in Lyon:
• 1 bed apartment in city center – EUR 610
• 1 bed apartment out of city center – EUR 510
• 3 bed apartment in city center – EUR 1,100
• 3 bed apartment out of city center – EUR 810
Transport
Public transport is available throughout Lyon, with a large network of trams, buses, and metros. Single and multi day transit passes can be purchased. You can find out more about transport links throughout Lyon here.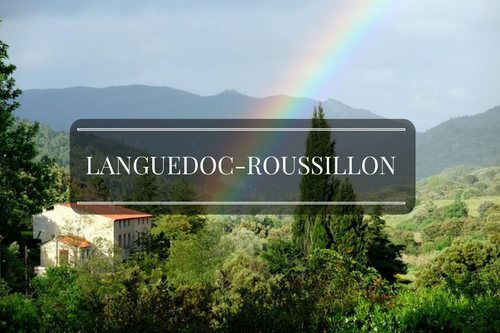 © hansiline on Pixabay
Often referred to as the real south of France, this postcard-perfect region is an ideal location for those expats who want to retire and lead a slower lifestyle. It is renowned for its picturesque sandy beaches, vineyards and wild mountain surroundings. Prices are a fraction of the price of Languedoc's famous neighbor 'Provençal' yet it's got similar beauty, just fewer people. Buying a property in the area will set you back anywhere between 124,000 – 295,000 euros compared to the million Euro prices in Provençal.
Expat Rob says expats looking for good buying opportunities in the Languedoc region should visit the area around Narbonne. It has beautiful wide promenades, and with its UNESCO-protected Canal de la Robine, there's no wonder it is a beloved holiday destination of the French.
Transport
Expats living in Languedoc state it's a necessity to have a car. Having the beach and mountains on your doorstep has its price when it comes to transport links and having your own transport is far easier to access the city and yet still live away from the hustle and bustle. From Montpellier, the region's biggest city, it takes only 3 hours to reach Paris using the high speed train network.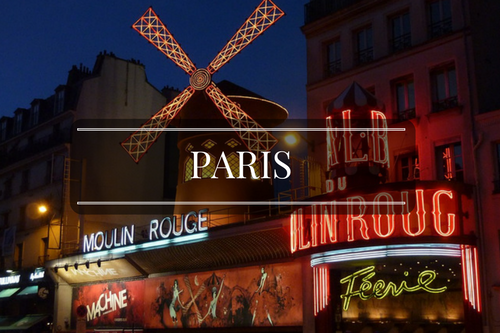 © Hermann on Pixabay
The French capital is famous for its art, fashion, gastronomy and culture. Home to landmarks such as the Eiffel tower and the 12th century Notre- Dame Cathedral, it's to be expected that living costs are high. A study by the Economist Intelligence Unit in 2015 found Paris to be the second most expensive city in the world. Don't let this put you off though as one thing you can count on is the city's thriving, robust economy. Paris is continental Europe's largest economy and produces over a quarter of France's total GDP.
Accommodation is generally pretty expensive and expats on a budget should prepare to downsize. Here's an example estimate of rent per month in Paris.
• Furnished two-bedroom house – EUR 2,500
• Unfurnished two-bedroom house – EUR 2,200
• Furnished two-bedroom apartment – EUR 1,900
• Unfurnished two-bedroom apartment – EUR 1,500
An alternative to living in the middle of the city is to move to the nearby suburbs of Ile De France, where you will be surrounded by beautiful countryside yet just a short ride away from central Paris. A good sized 3 bed house in the suburbs can be found for as little as EUR 250,000. Depending on which arrondissement you chose to live in there are marked differences; the 1st, 2nd, 6th and 7th being the most exclusive and price per square meter is again in the region of EUR 3,000.
Transport
Paris is one of the easiest cities in the world to navigate. Orientation is simplified by the 20 numbered arrondissements (districts) and a well established and reliable system of buses and trains at affordable rates. The city also has a large scale bicycle sharing system called Velib.
Have you lived in one of the French regions listed above? Would you recommend a different region of France? Share your thoughts in the comments, or answer the questions here to be featured in an interview!