Who are you?
Hi! My name is Tamie, and I am from San Diego, California.
Where, when and why did you move abroad?
I decided to stay abroad after traveling to over 15 countries back in 2014.A week before my flight home, I canceled it and continued to travel for a few more months until I chose Hamburg, Germany as my new home.
What challenges did you face during the move?
Jumping through all the German bureaucracy hoops was a real challenge. Most of the information I found online was outdated or someone's one-time experience, which you cannot rely on for your own application.
How did you find somewhere to live?
During the year while traveling, I took an intensive German course in Hamburg and remained friends with a few of the students. One of them was renting out a room. I stayed there for two months until I found my next apartment through WG-Gesucht website.
Are there many other expats in your area?
Yes, Hamburg has a huge expat community.
What is your relationship like with the locals?
I have some great German friends, but overall Germans are hard to get to know, and it will take time to meet people.
What do you like about life where you are?
I like that I can explore new things all the time.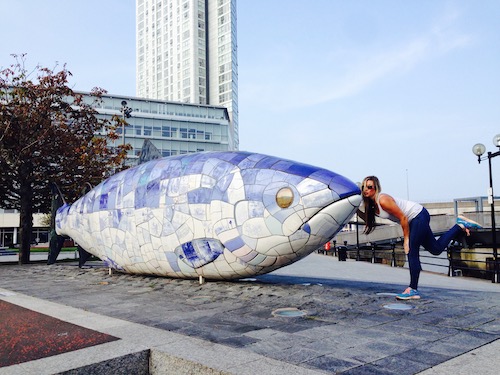 Tamie in Belfast, Northern Ireland
Living in Germany allows me to travel all over Europe at affordable rates. I've found bus tickets for as low as one euro and round-trip flights for 35 euros.
What do you dislike about your expat life?
Oddly enough, the things I dislike about being an expat in Hamburg are actually some of the things I appreciated in the beginning. Not having to drive everywhere, the lack of big-box chain stores on every corner, the distant nature of Germans. After a few years of being an expat, you start to miss some of the conveniences you had in your home country.
What is the biggest cultural difference you have experienced between your new country and life back home?
For me, the most significant cultural difference would be how distant people are here. They don't mind stepping into your personal space, but with few words as possible. If you're not sure what I am referring to… try grocery shopping here. 🙂
What do you think of the food and drink in your new country?
Overall the food is okay. I'm not a big meat and bread kind of person, but Germany is very diverse when it comes to food.
What are your particular likes or dislikes?
I love how affordable food is here compared to the States. I don't really have major likes or dislikes. The good thing about Hamburg is that no matter what kind of food you like, you will find it here.
What advice would you give to anyone following in your footsteps?
I would say, do it! You can always go home, but if you want to live abroad, then absolutely go for it. Be prepared to face some hurdles, but it will be one of the best adventures you'll ever experience.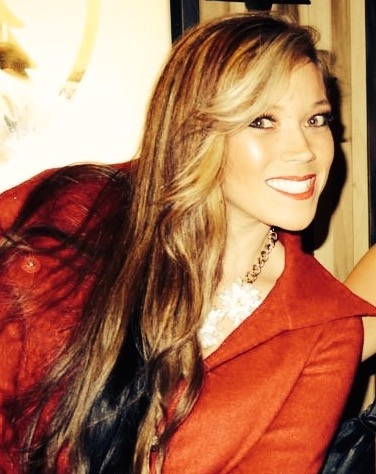 Another thing to keep in mind would be to have patience; there will be a lot to learn if you live in a new country where the language and surrounding are entirely new to you. Be brave and make sure to step out of your comfort zone!
What are your plans for the future?
I founded two companies helping teachers and expats to live and work in Germany. My plans for the future would be to continue helping other expats follow their dreams. Expat Launcher assists with everything from pre-move to getting settled with a residence permit and everything in between. We are the one-stop shop for expats to properly live and work in Germany. At Speakeasy Language Academy, we offer an established language academy for English teachers to professionally market themselves to find private students worldwide.
Would you like to share your experience of life abroad with other readers? Answer the questions here to be featured in an interview!