The UAE has been considered an infamously difficult climate for women for some time now. Even in Dubai, for example, which is largely thought of as the most liberal city in the Middle East, women have only been legally allowed to drive in the past two years or so. It is unsurprising therefore that many female expats are hesitant about relocating there and spend a long time carefully considering whether life in the UAE is for them.A frequently asked question when it comes to making such decisions is what sort of jobs you can expect to be offered as a female expat in the UAE. In this article, we take a look at working life and safety for female expats in the UAE as well as the sorts of skills that are in high demand.
Female Expats In The UAE: Jobs In Demand
There are still some professions where women workers are relatively rare. Industries such as engineering, technology and construction, for example, are male-dominated. However, there are some industries and jobs have a high demand for women in the UAE.
Teaching
Teachers, particularly those qualified to teach English, are always in high demand in the UAE. While positions used to be mainly for the education of children from Western expat families, there is now a growing requirement in local schools too. As the UAE grows as a tech and business hub, so does the need for high-level English teachers.
Nursing
Medical professionals will also find many job opportunities. Geraldine McTigue, the associate director with CCM Recruitment, has the following to say about the demand for nurses and medical professionals:
"Nursing skills across the board are in demand but if you have an emergency room and intensive care unit background, these skills are of particular interest. Midwifery, med/surg and operating room nurses will also always find it relatively easy to locate work in the Middle East if you have the right mix of skills and experience in your specialist area."
Sales, Marketing And E-Commerce
Many jobs come up in these sectors which are open to both men and women who have the necessary experience and skill set required. However, you're likely to go much further if you are able to speak both Arabic and English. It is generally said that expats with a good standard of education make good candidates for managerial positions in the UAE, so these sectors would be ideal for women looking to climb the ladder.
Administration And Human Resources
Office based jobs which include roles such as administration and HR are also popular among female workers in the UAE.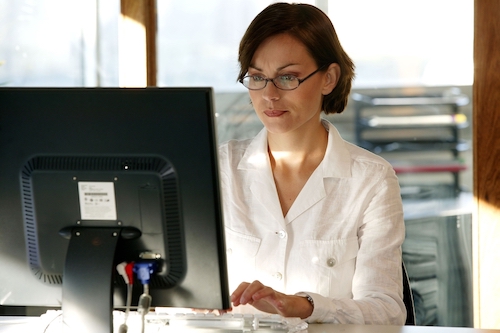 Administrative jobs are popular among women in the UAE
Once again, in an office environment, you're likely to get on better if you are able to speak Arabic fluently. However, this isn't a necessity and it is possible to get such roles without any knowledge of the Arabic language.
Accommodation
Most companies employing expats will offer some type of accommodation assistance. This could come in the form of fully comped accommodation or a monthly allowance. There are many companies who will arrange shared private accommodation for single women, although it is also perfectly safe to live alone. Expat accommodation is often in gated compounds, with restaurants, shops and other services all on site.
Safety For Women Working In The UAE
The UAE is very safe and has some of the lowest crime rates in the world. It is important, however, to do some research on cultural norms there and dress accordingly when out in public. Do not attempt to break the cultural rules of the country as there are religious police who enforce such things and who have been known to detain people.
Support For Women Working In The UAE
There are various groups and support networks for women working in the UAE, such as the Dubai Women Establishment, led by Her Highness Sheikha Manal bint Mohammed bin Rashid Al Maktoum, which is the first government entity in the UAE that supports and focuses on women in the workforce.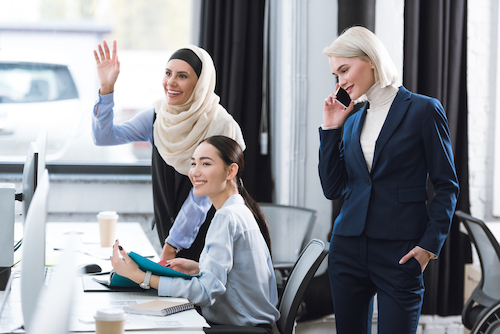 There are various groups for women in business in the UAE
Then there is the Dubai Business Women Council, which focuses on empowering women in the UEA, furthering their education and increasing their professional opportunities. Other groups such the Women's Network Group aims to help female professionals in the UAE with networking, while the Dubai Women Establishment focuses on giving career advice and support to women in the technology and business sectors.
Would you like to share your experience of life abroad with other readers? Answer the questions here to be featured in an interview!