Gibraltar, a 300-year old British Overseas Territory, lies at the bottom of the Iberian Peninsula and is surrounded by the Mediterranean Sea. A short isthmus separates Gibraltar from mainland Spain and also serves as a land frontier to Spain, and the location of the Gibraltar airport, which has 2 ½ hour flights to and from London every day.Gibraltar is perhaps best known for its rock, which overlooks the strait of Gibraltar that marks the separation between Europe and North Africa. The Rock of Gibraltar, also known by its Latin name of Calpe, is a monolithic limestone promontory located near the southwestern tip of Europe on the Iberian Peninsula. It is the Crown property of the United Kingdom. A nature reserve covers most of the upper region of the Rock, which according to Greek mythology, was one of the Pillars of Hercules. Its strategic location has caused it to serve as a battle site over the centuries. Gibraltar measures less than 2.6 square miles and has a population of just over 32,000.
As a British Overseas Territory, Gibraltar retains the powers of self-government with its own parliament and currency. However, defense and foreign relations, including those with the European Union, are governed by the United Kingdom. Gibraltar's relationship with the European Community is different from any other overseas territory of a member state. Gibraltar's Parliament is responsible for passing legislation, which include European Community Directives.
Why relocate to Gibraltar?
Many European expats are drawn to Gibraltar because of the various different industries that one can work in. Gibraltar also offers a balance between the professional environment and a relaxed outdoor lifestyle. It is located just 2 ½ hours away from the UK and enjoys 300 days of sunshine a year. It is also an English-speaking community and therefore no language barriers exist for those relocating from the UK. Gibraltar is an exciting place to live in due to its subtropical Mediterranean climate, eclectic culture, lush natural scenery, stunning beaches, and a wide range of outdoor activities like windsurfing and biking. Even though it is small in size, Gibraltar is among the wealthiest countries in the world and offers a high quality of life to its residents.
Where to work
Gibraltar offers a range of career options especially in the financial, IT, legal, insurance, accountancy, and gaming fields. Apart from these, there are also the options of working in places like restaurants, bars and shops, which are centered in the city's commercial hub. Most of the international companies located here operate in a professional environment similar to that in the UK. Since Gibraltar uses the same employment system as that of the UK, all contracts are in English. Non-Spanish speakers will find that being bilingual is not a necessity or a prerequisite for employment. This helps to open up a number of job opportunities for those only fluent in English.
The main employer, historically, has been the Ministry of Defence and the Gibraltar government. But there has been a major shift towards financial services in recent times. There are also an increasing number of frontier workers, making up the 4,000 who travel to and from the international border every day.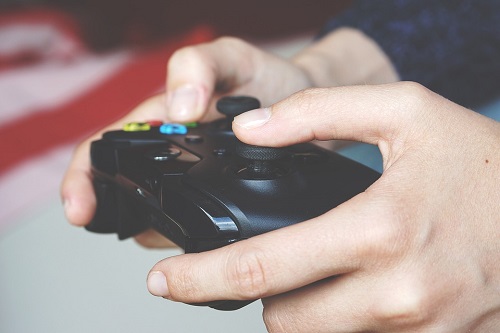 © superanton on Pixabay
The online gaming industry is a major economic force in Gibraltar and employs nearly 12 percent of the workforce. Jobs ranging from customer service executives to game developers are available in this field.
Do I need a work permit?
Only citizens of Gibraltar and British citizens are allowed to live in Gibraltar without any type of residence permit. All other European Union and non-European Union citizens are required to apply for a residence permit if their stay is longer than six months. A non-Gibraltarian woman married to a Gibraltarian man requires a permit, while a man married to a Gibraltarian woman does not need a residence permit.
Since Gibraltar is part of the EU, it enables EU nationals to live and work within its territory. Upon entry into Gibraltar, a six-month residence permit is initially granted. This is followed by a five-year residence permit if the individual has secured employment or has started a business. Non-EU nationals must apply for residency through the Immigration Control Ordinance. The governmental guidelines maintain that residency can be granted to those who are able to buy a property suitable to accommodate them and their family, who are in good health, who have sufficient financial resources to support themselves, and do not need to rely on welfare. Non-EU citizens can also acquire residency through employment. A work permit is only granted if it is evident that no Gibraltarians were willing or able to fulfill the particular position.
The United Kingdom has initiated a prospective withdrawal from the European Union following Brexit, a referendum held on 23 June 2016. Residents of Gibraltar voted overwhelmingly (96 percent) to remain in the EU. There will be a two-year period during which negotiations will take place. During that time, the UK remains a part of the EU and is subject to the same rules that are applied to other EU member states.
Required documents
EU and EEA nationals require the following documents in order to apply for a residence permit in Gibraltar:
• Passport or identification card
• Employment Training Board registration
• Proof of accommodation in Gibraltar
• Passport-sized photograph
• Fee
In addition to these documents, self-employed individuals also require a business registration certificate, a certificate from the Department of Social Security and an Employment Training Board registration as self-employed. Retired or self-sufficient individuals require proof of income in the form of pension payments or bank statements from a local bank and private medical insurance. UK nationals must inquire at the Department for Work and Pensions about their eligibility for transferring their NHS cover to Gibraltar.
Civilian Registration Card
The Civilian Registration Card is granted by the Civil Status and Registration office with residence documentation for an initial period of one year. It can be renewed every five years. The card serves as an official EU photographic identification document.
EU nationals require the following documents for an ID card application:
• Filled out application form
• Passport
• Passport-sized photograph
• Fee
• Proof of address
• Proof of income
Depending on the applicant's personal situation, the following may also be required:
• Employed persons require their employment contract and reference from the employer
• Self-sufficient individuals need to provide bank statements of six months before application or a valid Category 2 Individual Certificate
• Self-employed persons require their Business Name Registration Act Certificate, Certificate of Registration as a self-employed person and receipt of tax payment
• Pensioners require the Gibraltar Health Authority card and proof of pension
Spouses and dependents of EU nationals require the following:
• Filled in application form
• Passport
• Passport-sized photograph
• Fee
• Marriage certificate in English
• Birth certificate in English
Where to live
Expats moving to Gibraltar have the options of living in Gibraltar itself, or renting a place in Spain based on their future plans and financial situation. It is possible to rent an apartment in Gibraltar. However, rental costs have been steadily increasing over the years and are almost close to London prices. Since there is an open border, expats may also choose to live in Spain in any of the small towns near the frontier like Santa Margarita, La Linea or San Roque. The daily commute will be just a walk or a short drive.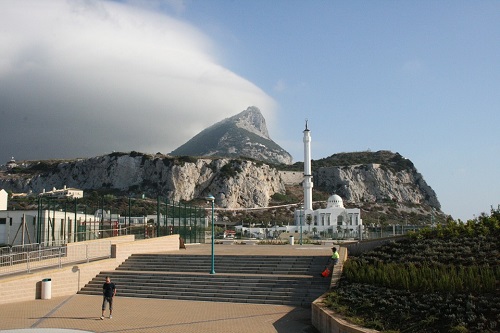 © basiafocz on Pixabay
There is a fairly wide range of rental properties in Gibraltar, ranging from sea-view apartments to houses in town. Naturally, the prices also vary widely. But due to the insufficiency of cheaper rental property, prices have risen causing many individuals to seek accommodation across the border in Spain. The location you choose will depend on how far you wish to commute to work and the amenities provided in each location. Spain is much cheaper than Gibraltar and offers more living space for the cost. It also gives you a chance to access the rest of Spain without a border crossing. The drawbacks of living in Spain are primarily the commute to work and lack of rail services in the local area (although there are buses). Spain also has Spanish as its primary language and expats will have to register themselves with the local authorities.
Many choose to rent property in Gibraltar, especially if they are on short-term work assignments. There is a high demand for housing because space is scarce and many new developments are luxury units. But it won't be too hard to find a home that suits your lifestyle and requirement. Properties vary from large houses to compact studio apartments. Furnished and unfurnished properties are available. Most apartment blocks have shared facilities such as a laundry room and a swimming pool.
Expats who want to buy or rent property can contact any of the many real estate agents that operate in Gibraltar. The classifieds sections of local publications also carry listings of properties. Once you have found a property that suits your needs, you will be required to pay a deposit of one to two month's rent and one month's rent in advance. You may also need to provide references to the prospective landlord before signing the agreement. Most rental contracts are valid for a year. Your estate agent can organize the connection of utilities, and also arrange for a telephone line.
Income and working hours
Gibraltar's working hours are similar to those in the UK, as are the working conditions and the legal treatment of employees. Income depends on which industry you work in. The online gaming industry in particular is known to pay fairly well. In the legal sector, wages may be lower than that in the UK. The average income in Gibraltar is usually 20 percent lower than that in the UK. Basic positions such as secretarial and administrative positions usually pay between £12k and £17k. Skilled roles such as those in the IT industry involve higher wages and are usually on par with wages in the UK. Keep in mind that if you work in Gibraltar but live in Spain, you are liable to pay income tax in Gibraltar. There are no VAT taxes in Gibraltar and the corporation tax and personal income tax are small.
Culture shock
Gibraltar's culture bears marks of its diverse origins, and its Spanish and British influences are evident. Portuguese and German ethnicities have also influenced Gibraltar's modern nature and these influences are especially evident in the cuisine of the city. Expats from the UK who are moving to Gibraltar will not face much of an issue in settling into the city, as many of the social practices will be quite familiar. It is common to spot the typically British red mailboxes, fish and chips pubs, and shopping stores in Gibraltar.
Healthcare
Residents and expats will have access to high standards of healthcare in Gibraltar. Many of the doctors and nursing staff have trained overseas and the hospitals are well-equipped with modern facilities. The Gibraltar Health Authority (GHA) governs the healthcare facilities and services. This also includes residential care for the elderly. There is also a mental health unit. The only general hospital in Gibraltar is St. Bernard's Hospital. The GHA also manages the Group Practice Medical Scheme that provides coverage for the medical needs of contributing members.
Since Gibraltar is a British Crown Colony, healthcare is free for citizens of the UK. They only need to have their valid passports, which they can present at any healthcare institution. EU nationals must have a valid European Health Insurance Card. However, there are charges for prescription medicines. Medical specialists are not always employed full time in Gibraltar, but are flown in from the UK if there is a requirement.
Language
Being a British Overseas Territory, Gibraltar's official language is English, and is used by the government. It is also the language of instruction in schools. However, most locals are bilingual and also speak Spanish. Gibraltarians also converse in a language called Llanito, which is an Andalusian Spanish based language, unique to Gibraltar. Llanito consists of a mix of Andalusian Spanish and British English, but borrows words and expressions from a host of other languages.
Have you lived in Gibraltar? Share your thoughts in the comments, or fill in the questions here to be featured in an Expat Experience interview!