Hong Kong is one of the world's most popular expat destinations. One estimate puts the population of internationally-born residents at nearly five percent of the total 7.1 million population. But in this crowded city, it's all too easy to feel lonely.The former British outpost in the Far East was an important trading post for centuries, where East met West in order to trade and do business. Still an important financial hub for the global financial market, Hong Kong attracts the brightest and best of world business.
Thousands flock to the city to work hard, play hard and squirrel away some cash for the return trip home. However, some spend their time in the city without making new friends.
Hong Kong remains a crossroads of cultures, offering residents a chance to sample a range of traditions, cuisine and lifestyles. For those settling into a new life far from home, this can be an exciting chance to distract themselves from a little homesickness.
The city's heady atmosphere, bright lights and myriad of street and alleyways hide bars, restaurants and countless other ways to meet other residents.
It's a sad fact that many expats don't venture out of the comfort zone that the company of others from their country represents. As in much of the rest of the world, Brits tend to congregate in the local pub whilst Americans meet anywhere that shows NFL games. As much as we need a sense of the friendly and familiar when living overseas, it's a shame not to expand horizons and learn about other cultures.
There are a myriad of customs, celebrations, quirks and hidden gems to explore, but only the right guide will give you a proper understanding. Meeting local people can be a nervewracking step into the unknown, but it needn't be. Getting to know neighbours and workmates can demystify the overwhelming and turn a HK into 'home sweet home'.
We've taken a look at what can help you have fun in Hong Kong as well as how to meet new people and make friends in the Pearl of the Orient.
Hit Up Happy Hour
Hong Kong loves its liquid refreshment. It's not uncommon for workmates to leave the office and head straight for the nearest cocktail bar.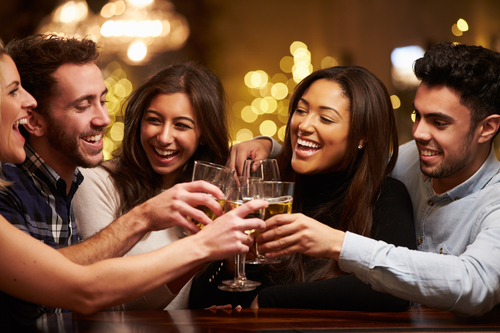 Hong Kong has plenty of bars to frequent
The Wan Chai area is famous for its expat appeal, for when you need to get away from work. With generous deals on offer, it's easy to let your hair down and bond with colleagues over karaoke and terrible dancing.
Dating Can Be Tricky
Tinder, Bumble and a wide range of other dating apps cover the HK area, with cheeky chats and mischievous messages abounding.
Be careful about cultural conflicts though. Western cultures are a lot more relaxed about dating, whilst traditional Chinese views expect a higher level of commitment from the start.
Socialise Through School
A large number of expats head overseas with families in tow. With a range of well-regarded international schools, Hong Kong is a popular destination for the whole family.
Let your children do the networking for you! If you start attending or helping to organise school events, it won't be long before you are meeting other expat parents.
Meetup
Meetup was made for socialising abroad. This website collects a list of your interests and suggests appropriate events for you to attend. Musicians can quickly find open mic nights, while the money-minded can attend classes on crypto-currency.
The website is frequented by people of all nationalities, keen to meet and greet new members. One gang of board gamers is two thousand strong and keen for more members.
Get Creative
Crafted852 is an artisanal foodie haven, taste-testing new products and sharing recipes online.
In addition to cooking up a storm in your kitchen, the website runs its own craft classes. Improving your pasta making or learning about lobster is a fantastic way to find fellow foodies.
Join A Club
A quick search online reveals dozens of social clubs for expats in Hong Kong.
Being an outpost of various empires for centuries, many of these clubs have long and prestigious histories that reflect their origins. The Hong Kong Club was founded in 1846 and retains its strict dress code and opulent dining rooms. The Hong Kong Line Dancing Association is much more relaxed.
Whatever you are into, there is a club or association that meets somewhere in the city for you.
Get Sporty
Much like joining these clubs, getting involved in sport or fitness is a great way to meet like-minded people.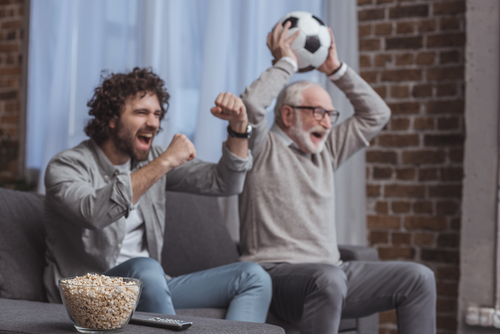 Finding a shared interest in playing or watching sport can be a good way to make friends
Thanks to a strong British influence, Hong Kong enjoys football (soccer), cricket and rugby, meaning there's fun for spectators as well as amateur players. Baseball and basketball also have strong fan bases, with amateur leagues accepting new players.
If your primary goal is to keep fit, yoga classes, crossfit and martial arts are all increasingly popular.
Look Around LinkedIn
Whilst it might not be the most exciting let-your-hair-down night on the tiles, a business networking meeting can be a productive and fun event.
Join groups relevant to your profession to find like-minded people. You can chat online and share experiences, swapping tips on working in the city.
Events organised by these groups are a great way to make new business contacts or even new friends.
Get On The Forums
Jump on forums and Facebook groups, like those hosted by Expat Focus. Here you are guaranteed to find people in a similar position to yourself. Some may straightforwardly ask for friendship in a foreign city. Don't be shy; start chatting!
Dig a little deeper into the digital scene and you may even find groups organising events that cross the expat-local divide.
Learn The Language
This is easier said than done, since pronouncing anything in Cantonese can be challenging!
Local people won't necessarily expect migrants to have learnt the lingo. English is the de facto language of most business transactions and it features prominently in everyday life. Official documents will be copied into English and even public transport is subtitled for those who can't penetrate the various Chinese scripts in use.
However, taking the trouble to learn a few choice phrases can be immeasurably helpful. Learning to greet neighbours and colleagues, ask for products at the market or order a drink will open up a whole new world of interactions and experiences.
Depending on the workplace you find yourself in, there may be other languages to contend with, but the same rules apply. Greeting clients in their own tongue can be the perfect ice breaker for generating new business.
Have you lived in Hong Kong? Share your tips in the comments below, or answer the questions here to be featured in an interview!