For many years, the booming Asian city of Hong Kong has been a popular destination for expats, and this continues, despite recent political unrest. The city is one of the world's major centres of commerce and finance, and as such is an appealing choice for residence and work. Read on to learn about the visa application process, and for some factors you may want to consider if you are thinking of relocating to Hong Kong.
Will I need a visa?
The type of visa you will need to visit Hong Kong will depend on your nationality. Hong Kong is a former British territory, and is now a part of the People's Republic of China, but it remains a Special Administrative Region (SAR) with its own entry regulations. If you are intending to travel into mainland China, you will need additional documentation.
If you have a close connection with the Hong Kong Special Administrative Region (HKSAR) by birth, or through having lived there for a long time, you may not require a visa or entry permit.
If you hold a British passport, you will not need to apply for an entry visa for Hong Kong, and you can stay for up to six months. If you wish to work, however, you will need to apply for an employment visa, even though you are a British national.
If you are travelling from the USA, the EU/EEA or the Antipodes, you will be granted 90 days visa-free.
If you are coming from India, you may be able to apply for pre-arrival registration, which will allow you to enter the territory without a visa.
Make sure you check the visa regulations for your own nationality, as these will vary. Nationals of around 170 countries can enter the territory for a designated period without the need for a visa.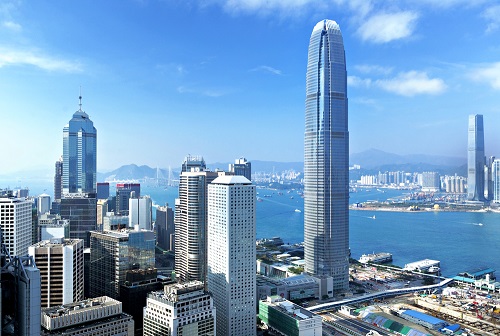 The type of visa you will need to visit Hong Kong will depend on your nationality.
How do I apply for an entry visa?
In order to apply for a visa, whether single- or multiple-entry, you will need to contact your local Chinese consulate or embassy. You can also contact the HKSAR Immigration Department directly.
All visitors to Hong Kong will need to hold a passport that is valid for a minimum of between one and six months, depending on your nationality, after your intended departure date from the region.
You will need to submit the following documentation:
• A completed visa application form
• A recent passport-format photograph
• A photocopy of your passport
• A photocopy of your proof of financial status (e.g. bank statement, savings accounts passbooks, tax payment receipts, employment certificate)
• Proof of accommodation
• A copy of you transportation arrangements (e.g. flight itinerary)
You will also need to submit proof of the purpose of your visit, which could be:
• Leisure – package tour receipt, itinerary
• Family visit – photocopy of proof of your relationship with a local sponsor in HKSAR
• Transit – photocopy of your proposed next destination after visiting Hong Kong, and your itinerary
• Business – an invitation letter issued by a local company or your employer
• Study – an admission notice or a sponsor letter
• Residence on the basis of dependency – the Hong Kong identity card of your family, or a kinship certificate
If you have a company sponsor, they will need to supply:
• A sponsor application form
• A photocopy of their business registration certificate
If your sponsor is an individual, they will need to supply:
• A sponsor application form
• A photocopy of their HK ID card
• A photocopy of their travel document (for non-permanent residents of HK only)
How much does it cost?
An ordinary entry visa will cost HKD 190 (US$24) from HKSAR Immigration, but will cost around US$30 from your local consulate/embassy.
A transit visa will cost HKD 100 (US$12).
How long does it take?
Your visa application will take, on average, four to six weeks to process, if you go via HKSAR Immigration, so make sure you leave plenty of time, in case there are any hitches.
If your application is directly handled by an overseas Chinese embassy or consulate, or the Beijing Office of HKSAR, or the Commissioner Office in Macau, it usually takes four working days to process your visa. A form of expedited service, either a 'rush service' (second-day pickup) or an express service (third-day pickup) may be available at extra cost.
What will I need to apply for a work visa?
There are two main kinds of expat employee in HKSAR:
• Skilled professionals: for example, software engineers, doctors and R&D specialists, who will be issued with an employment visa
• Semi-skilled professionals: for example, technicians, who will be issued a visa under the supplementary labour scheme
Employers must show that the vacancy in question cannot be filled by a local, as citizens of Hong Kong are prioritised.
Your application for a work visa will be easier if you already have a sponsor.
Under the employment for professionals scheme, you and your employer will need to supply:
• Proof of your job offer – this must be relevant to your work experience or qualifications
• The company's financial record and company registration number
• A clean legal record
• Relevant qualifications
• Proof of your salary – including income, as well as medical, accommodation and other benefits – which must be comparable to salaries paid to locals in Hong Kong
• A passport valid for at least six months
• A completed employment visa application form
• Two or three passport-size photographs
• Proof of travel insurance
• Proof of health insurance
Your work permit will last for 12 months and is not transferable. Therefore, if you want to change jobs, you will need to re-apply. Companies may also be held responsible for seeing that you are repatriated once your employment comes to an end, assuming that you are not going into another job in Hong Kong.
You can also apply for a working holiday visa. For this, you will need all or most of the above documentation.
If you have any queries, you can talk to your local HKSAR mission.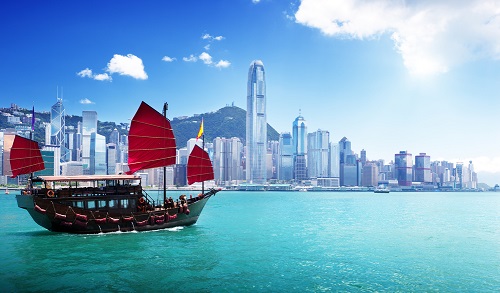 If you have a work permit in Hong Kong, it is not transferable to other jobs.
Bringing your pet into HKSAR
In order to bring your pet into Hong Kong, you will need a special permit, which can be obtained in advance from the Agriculture, Fisheries and Conservation Department. This is valid for six months and will cover the import of one cat or dog.