An autonomous province located on the Pearl River Delta, the sovereign state of Hong Kong is Asia's gateway to China. On the surface, this island city comes across as a highly modernised location, with its towering skyscrapers, booming industry, superior living standards, modern amenities, excellent nightlife and state of the art infrastructure. However, as you dig deeper, you will find a place that is still steeped in ancient tradition, holding on to its colorful past and rich heritage.Recent surveys have indicated that Hong Kong is the top Asian destination for super‒wealthy expats. According to the Wealth X 2017 Ultra Wealth Report, the island has the highest number of individuals falling under the Ultra High Net Worth (UHNW) category across Asia. The country also ranked second on the global scale.
While there are pros and cons of moving anywhere, no one can deny that Hong Kong is a haven for those who are very well off. In fact, some go as far as stating that life in this destination can be very hard to live in, unless you are a tycoon. Residents believe that rich people get better treatment and have access to more resources and opportunities.
So what is it about this place that wealthy people find attractive?
Housing Options
Hong Kong is known for its space crunch, due to which real estate has become very costly. Residents often complain about paying exorbitant monthly rents for extremely cramped quarters.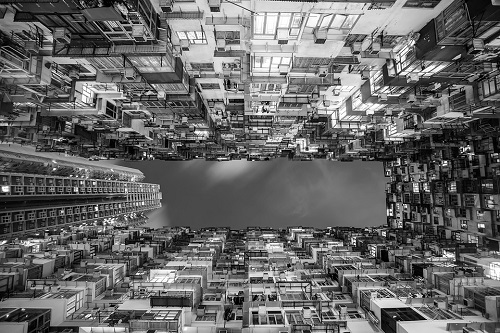 However, you will come across truly luxurious houses in certain parts of this island. Despite the space crunch, many wealthy families live in villas that are as big as 4,000 square feet, with swimming pools and backyards. Some couples and individuals prefer opting for spacious penthouses that come with huge terraces and balconies.
While such houses and apartments make for a wonderful living experience, they are bound to come at a premium cost and usually only fall under the budgets of the rich. Detached townhouses with all the luxury fittings cost no less than HK $ 80,000 (US $ 10,225; £ 7,975; € 8,695) per month.
Lifestyle and Entertainment
The expat community in this country is huge and people find it very easy to make friends with other foreigners. Those who can afford it lead a very active social life since there is so much to see, experience and explore.
Often referred to as a "shoppers' paradise" this country is home to national and international brands of all types. Hong Kong has a huge variety of elite bars and restaurants; there are hundreds of places to cater to your preferences, whether you are in the mood to party or just enjoy a quite meal with some friends.
If you are an outdoor person, you will find a lot of options for games, hiking and water sports. Even though this city is referred to as a concrete jungle, about 60% is still untouched by development. The hills make for a stunning trek, with sweeping views. The only challenge is that you are likely to pay high rates for all these activities.
Educational Standards
The education system in this country was initially set up by the British and was of extremely high caliber, on par with the UK's education system. However, since its handover, Chinese influences are seen in several aspects of the local curriculum.
Nowadays Hong Kong has a number of world‒class private and international institutions that are of excellent quality. Their facilities are state of the art and the teaching methodology is of a global standard. Many of the schools are also affiliated with international bodies and their certification is recognized all over the world. However, these educational facilities are mainly available for expats, as most locals find them unaffordable.
Social Structure
Wealthy immigrants in Hong Kong generally become a part of an elite group, regardless of their backgrounds and nationalities. Moreover, there have little or no interaction with people from the lower income groups.
It is safe to say that in this country, the social structure is based on class and not location. As a result, people in this group associate themselves mainly with other expats of all ethnicities, including American, British, Russian, French and Indian. Foreigners living in this country are from highly diverse ethnic backgrounds.
Proximity to Other Countries
Living in Hong Kong, you are never too far away from other places of interest, such as Macau, China and Taiwan. Residents often hop over to one of the neighboring countries for the weekend, either to hit the casino tables or to enjoy a shopping trip.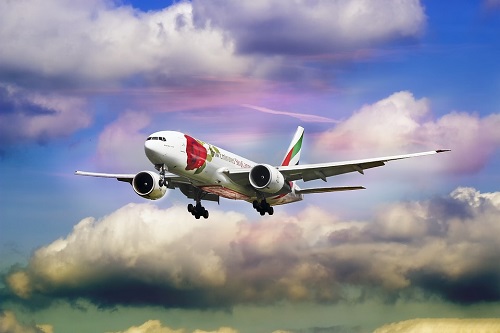 Some of the most popular tourist destinations that are just a short flight away include Bangkok, Singapore, Kuala Lumpur, Manila, Vietnam and Laos. A flight to any of these locations should take no more than three to four hours. There are a number of airlines offering flights to these popular destinations each day, at very competitive rates.
Hong Kong's Economy Over the Years
Hong Kong's economic restructuring started in the 1970s. As production costs and land prices went up rapidly, industrialists started moving their factories to China. This helped them reduce production costs and increase their profit margins.
The downside to this move was the decrease in the number of manufacturing job opportunities. The spike in unemployment rates led to a gradual economic transformation in the 1980s. With only a few factories left in the country, its economy started transforming from being industrial‒based to knowledge‒based.
Two decades after Great Britain formally handed its former colony over to China, its billionaires have been thriving. This is primarily due to the city's surging real estate prices and their control over utilities, telecommunications, retail outlets and ports.
Unfortunately, things are only becoming more difficult for those in the lower income groups, as wages fail to keep up with the rising costs and people are barely able to get by. In spite of all the millionaires that living in this nation, its poverty rates are rising every year, thereby widening the gap between the rich and the poor.
Living Expenses
The cost of living in Hong Kong is very high, but only in the expat‒dense areas. In the rest of the country, living expenses are comparable with other major cities around the world.
In the recent past, expat relocation packages were among the main factors to drive living costs upwards. Many managers and executives in senior positions from the US and Europe demanded high salaries along with perks like luxury housing, transport, education reimbursement for children, private health insurance for the whole family, domestic help allowance and annual flights for the family. If you are on such a package, you will be able to lead a very comfortable life in this country. However, if you are paying for your own accommodation, healthcare and travel, it is best to draw up a monthly budget and stick to it.
Accommodation will be one of the biggest expenses. The amount you spend on rent each month will depend on the area as well as the type of housing you choose. Even the smallest house with no amenities in an upscale neighborhood costs around HK $ 8,000 (US $ 1,023; £ 798; € 870) per month. A bigger house with more amenities costs around HK $ 14,000 (US $ 1,522; £ 1,396; € 1,522) per month. If you are willing to settle for one of the outlying areas, you can get a larger flat in a new building or even a townhouse for that much money. However, you may be asked to pay more than HK $ 80,000 (US $ 10,225; £ 7,975; € 8,695) for a for a large independent house in an upmarket area.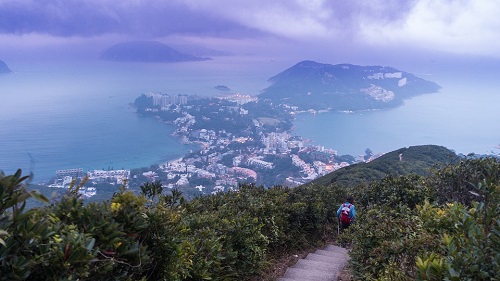 Another major expense that many expats incur is the cost of a owning and maintaining a car. Gas prices and parking spaces are exorbitant and only wealthy residents are able to afford these expenses. Even individuals in the higher income groups prefer making use of the country's excellent transport system to get from one place to another. Taxis are fairly affordable but most people prefer to commute using the train network (MTR) or ferries.
Several supermarkets that cater to the expat population in Hong Kong stock imported items from around the world. However, be ready to pay at least twice as much for these products as you would back home. Those who are on a smaller budget usually opt for the more reasonably priced local versions of the same items. However, there is a huge demand for imported goods, especially from expats in the higher income groups.
This island is filled with some of the best cafés, bars, restaurants and nightclubs, each of them unique. However, visiting these places frequently for a meal or a drink is likely to make a huge dent in your wallet. Those who have no option but to eat out regularly still manage to economize their expenses by going to noodle bars instead.
Medical facilities across the island are of an extremely high standard, even if you opt for public healthcare. For this, you need to have a Hong Kong ID Card. However, the expat population mainly relies on the private sector for all their healthcare needs. Many of them have opted for private health insurance to offset the bigger medical expenses.
It is also important to consider the cost of utilities, personal care and entertainment when you are planning your monthly budget.
Wealth X Survey: Overall Highlights
The Wealth X study put together a list of the leading 30 cities in the world with the largest numbers of people that had assets worth at least US $ 30 million (£ 23.3 million; € 25.5 million) or more. This was the 5th edition of the flagship report, which analyzes the state of the UHNW population all over the world. It revealed a global growth of 3.5% with 226,450 people and an increase of 1.5% in their total combined wealth, which was in the area of US $ 27 trillion (£ 20.97 trillion; € 22.95 trillion).
The overall growth in population, as well as the total combined wealth, reflects a recovery from the steep decline that took place in 2015. However, the report also reveals that the average individual wealth for this group has declined for the first time since 2013. This demonstrates that in 2016, the UHNW population growth outpaced the generation of wealth for the ultra affluent.
It was no surprise to see New York right at the top of the global list. Moreover, the United States had the highest totals in the world, with more than 73,000 UHNW individuals with a collective wealth of US $ 8.72 trillion (£ 6.77 trillion; € 7.41 trillion). Interestingly, nine Asian destinations were a part of the global list too; these included cities in Japan, Singapore, and China, which led the region in terms of UHNW population as well as total wealth.
Have you lived in Hong Kong? What was your experience of the living expenses there? Share your thoughts in the comments below, or answer the questions here to be featured in an interview!