The cost of healthcare in Hungary will depend on a number of factors, namely whether you:• are signed up with the national insurance scheme
• have private health insurance
• have a combination of national and top-up private insurance to cover procedures (such as dental and optical care) which do not fall under the national scheme
• do not have insurance at all and are intending to pay out-of-pocket for any treatment that you receive.
We will look at each of these options in turn, and undertake some comparisons.
State health insurance costs in Hungary
If you are working in Hungary, your employer should register you with the national health system (Országos Egészségpénztár Penztar/OEP) but you can also register yourself with the local bureau of the taxation and finance office or one of the social insurance organisations.
Every resident in Hungary who has been making contributions into the social security system is eligible to join the national healthcare scheme and there are also some exemptions for people in vulnerable categories, such as pensioners and people on low incomes. As an expat retiree, for example, you will be covered by state medical insurance as long as you are making contributions.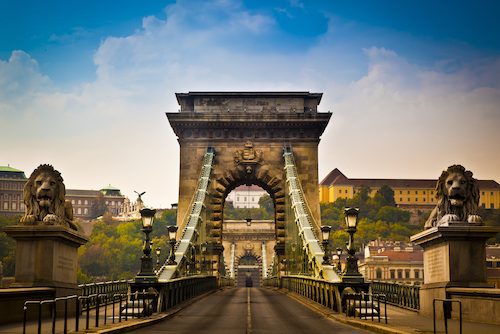 You will be eligible for public healthcare as an expat in Hungary
If you are a British national, there is currently a healthcare agreement with Hungary in place, which entitles you to reciprocal treatment.
If you are a third party national and you are not registered with the OEP, you will need to take out private cover.
For children under the age of 18, you will need to pay 30% of a gross minimum monthly wage, per month. For family members over the age of 18, the percentage is 50% of the gross minimum wage.
If you are economically inactive, you will need to pay a lump sum flat rate fee of HUF 7,500 (about €22).
What is covered by the state health insurance system?
Basic medical treatment is covered by the national system and is free at the point of delivery, as well as:
• preventive examinations
• certain forms of dental care
• rehabilitation
• ambulance and patient transport
• accident-related benefits
• reimbursement for medication (if on the government's list)
• reimbursement for medical aids
• medical spa services
• reimbursement of travel expenses
• sickness benefit
• prenatal allowance
• child care fees
• accident-related benefits
However, if your treatment is not provided in the "normal hospital system," or if you choose a doctor other than the one designated by the healthcare system, then you may need to pay a fee which covers:
• diagnostic examinations related to the illness
• treatment prescribed by a doctor, including surgical operations
• medicines, blood tests, dressings and curative accessories
• therapeutic care
• dietary advice and healthy living advice
• food, as part of a diet prescribed by the doctor
• care in a convalescent home
You may also be able to claim sickness benefit (Táppénz) up to a year in duration through your employer, or at the county government offices if you are self employed.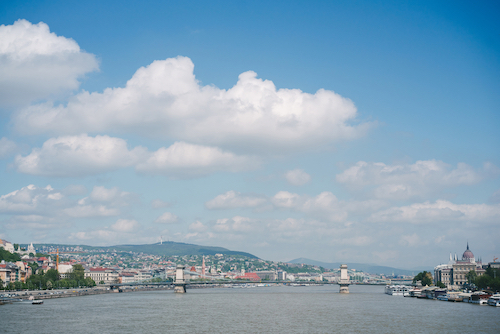 Check to see what is covered under your local public health insurance
Dental treatment is free for those under the age of 18. If you are a student, or over 60, or are pregnant, treatment is also available but you will have to pay some of the costs. Emergency dental care is free.
How much does treatment cost in the public system?
Both employees and employers pay into the health insurance system. Employers pay into a complex social security fund, rather than making health insurance contributions per se. You will pay 7% of your total income, and your employer will pay around 17% of your gross salary. You must also pay a lump sum tax or 'healthcare contribution' of HUF 7,500.
However, you will also have to make some co-payments or out-of-pocket payments.
Prescriptions
Prescriptions operate on a reimbursement scheme of 50%, 70%, 90%, and 100%, resulting in respective co-pay rates of 50%, 30%, 10%, and 0%.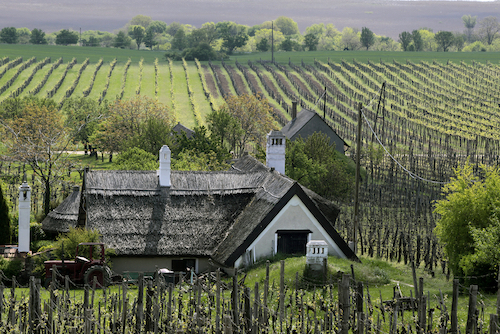 Prescription co-payments depend on the medication
For each unit of medication, there is a fixed prescription fee of around €11 with 0% co-payment. Pharmaceuticals in hospitals will be reimbursed by 100%. Your co-payment may also vary according to an official list for off-patent products. The lowest priced drug will be the reference drug in the case of any medication that is off-brand and has a number of generic equivalents.
Pharmacists must offer the cheapest alternative generic product and must inform patients about any changes the first time they start using their medication. Pharmacies must also keep referred reference medication in stock.
How much does treatment cost in the private sector?
Costs may vary depending on your provider but will be in the region of:
• basic check up with your GP: €36 -147
• full examination (1 hour): €217
• consultation with specialist (20 minutes): €180
• full consultation with specialist (1 hour): €310
• women's health check up (preventative): €138
• child's school physical: €83
• child: full check up – starts at €122
• ECG: €54
• mammogram: €56
• x-ray: €56
• ultrasound: €88
• cardio stress test: €289
One expat reports being charged under $1K for surgery for a broken leg and a two-week stay in the hospital: significantly less than similar costs in the USA.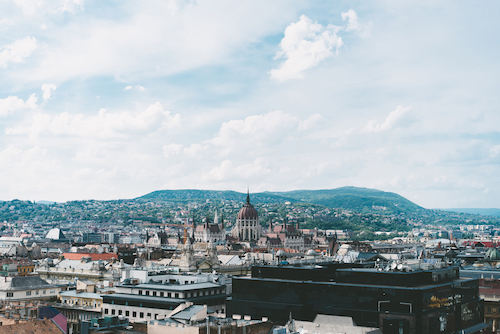 The amount you pay for private care will depend on your insurance plan
Some clinics may charge more for first time appointments and many will also charge for missed appointments.
Dental treatments
You will need to pay out-of-pocket or under a dental treatment plan for any dentistry beyond a basic check up and treatment such as fillings, for example crowns, bridges and implants. Hungary is a major centre for dental tourism and prices are competitive: initial examinations and the establishment of a treatment plan are often free. Sample costs include:
• fillings: €50 – 70
• X-ray: €10 – 25
• root canal treatment: €90 -120
• crowns/bridges: €200 – 300
• dentures: €300-400
• implants: €490
• extraction: €70
If you are claiming costs back from a private insurer, you are likely to need to provide and sign a credit card authorization and guarantee form. Check with your insurance provider if any pre-approval is required for a form of treatment. Check, too, that your healthcare provider takes your particular credit or debit card, and remember that some providers will only take cash.
Would you like to share your experience of life abroad with other readers? Answer the questions here to be featured in an interview!