Hungary is home to highly-trained doctors and adequately-equipped hospitals, the quality of which is constantly improving due to the country's recent status as an emergent medical tourism destination. The healthcare system has recently been privatised extensively and is now mainly financed through the Health Insurance Fund (HIF), which provides free or subsidised care to Hungarian nationals.Employees in Hungary pay 3% of their income to help fund the HIF and employers pay a further 15% of their employees' gross annual pay. The initiative is also funded substantially by local and national income taxes.
HIF's coverage is universal and applies to all levels of care. Furthermore, all citizens are covered regardless of employment status. However, funding is still inadequate, meaning that patients often need to contribute towards their medical costs. Due to low pay, it is also commonplace for hospital staff to rely on tips from patients, following complicated procedures such as childbirth and surgery, to supplement their wages.
Non-Hungarians who pay a percentage of their wages into the HIF are also entitled to receive medical care at public hospitals at reduced costs. Expats who are not insured are only entitled to basic health services in urgent or emergency cases; this is also the case for tourists.
In order to register for the healthcare system, you must be employed or self-employed in Hungary. If you are employed, your employer will apply for your National Insurance number, from which time your contributions will be deducted from your wages. If you are self-employed, you should arrange to make voluntary contributions through the National Tax and Customs Administration Office.
Once you have your National Insurance number, you need to apply for a TAJ kartya (medical insurance card) at the Kormanyablak. You will need a TAJ kartya to register with a GP and must show the card whenever you attend an appointment.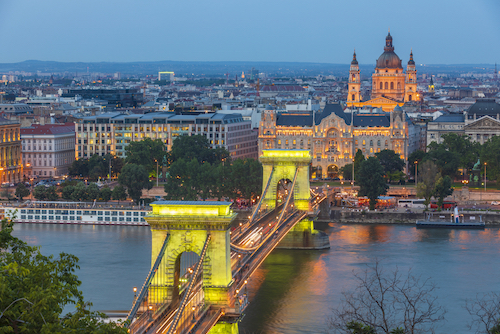 Hungary has a high standard of healthcare, but it can be overcrowded
As is the case for natives, expats who pay into and are covered by the Health Insurance Fund are liable to contribute towards dental procedures. You are entitled to a free examination and treatment in acute cases; for any further treatment, however, you must pay an excess.
Expats who are employed locally make the same contributions as native Hungarians and are therefore entitled to the same free public healthcare. However, expats who are employed by foreign companies based in Hungary may not be eligible for the same healthcare benefits.
In order to access public healthcare, expats must produce their TAJ kartya; this demonstrates that they have contributed towards the HIF and are therefore entitled to free healthcare. The card must be shown at each appointment. European Union (EU) citizens can also use their European Health Insurance Cards (EHIC) to access free medical treatment in Hungary, though an EHIC does not provide cover to the same extent as a TAJ kartya.
It is important to note that standard cover provided by your health insurance does not entitle you to choose which doctor you see. This may mean that the doctor assigned to your care does not speak your language.
In order to access higher quality healthcare, or to ensure access to English-speaking staff, many expats choose to pay for private health insurance. Doctors may be both state-employed and practise privately; private procedures often take place in state hospitals for this reason.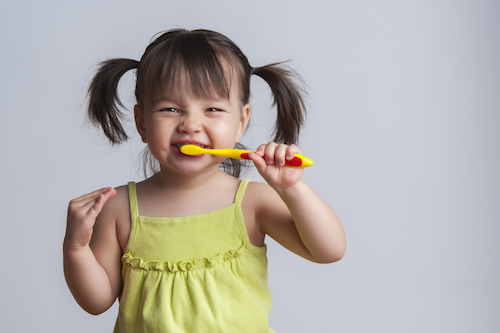 Hungary is a destination for dental tourism
Expatriate dental insurance is also popular amongst foreigners and has two prime areas of cover:
• Routine dental treatment: this provides you with cover for standard procedures including examinations, cleaning, fillings, extractions, surgery, x-rays, local anaesthesia, and prescriptions.
• Special dental treatment: this option covers almost all dental procedures, including crowns, bridges, tooth adjustment, dentures, and repairs.
While state-provided dental care in hospitals is cheaper, many expats prefer private dental care. Such is the superiority of Hungary's private dentistry, it is one of the most popular reasons for the country's reputation as a medical tourism destination.
Would you like to share your experience of life abroad with other readers? Answer the questions here to be featured in an interview!