If you are an expat living and working in Hungary, then you will be able to access the public healthcare system, the Országos Egészségpénztár Penztar (OEP) if you and your employer have been making contributions into the national insurance scheme (HIF), and you will also be able to access the private sector by making out-of-pocket payments or if you are covered by your own private health insurance.However, the quality of health provision in Hungary is variable, with significantly better provision in the private sector, and many expats thus elect to take out private insurance.
Public healthcare in Hungary
Once your employer has registered you with the HIF, you will be issued with a health insurance card, known as a Társadalomizosítási Azonosító Jet (TAJ) Card, along with your TAJ number. You can then sign up with a doctor of your choice, and will be eligible for public healthcare under the state system as long as your GP is contracted to the National Institute of Health Insurance Fund Management (NEAK).
Basic medical treatment and hospital care are covered by the national system and are free at the point of delivery, as well as:
• treatment at home
• early detection and preventive testing
• hospital care
• medical appliances prescribed by a doctor
The cost of medications, if they are on the government's list, will also be covered to some extent: you will need to co-pay for some of your prescriptions but medication is widely available in pharmacies.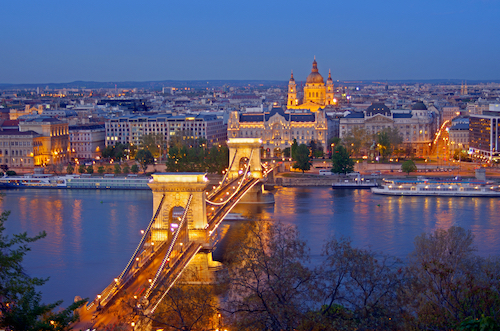 Many treatments are included as part of public healthcare
If you are hospitalized, in some circumstances, you may need to pay a comparatively small daily charge, which covers:
• diagnostic examinations related to the illness
• treatment prescribed by a doctor, including surgical operations, therapeutic equipment used during these and prosthetic appliances,
medicines, blood tests, dressings and curative accessories
• therapeutic care
• dietary advice and healthy living advice
• food, as part of a diet prescribed by the doctor
• care in a convalescent home
Dental treatment is free for those under the age of 18. If you are a student, aged over 60, or pregnant, treatment is also available but you will have to pay some of the costs. Emergency care is free.
You may also be able to claim sickness benefit (Táppénz) up to a year in duration through your employer, or at the county government offices if you are self-employed.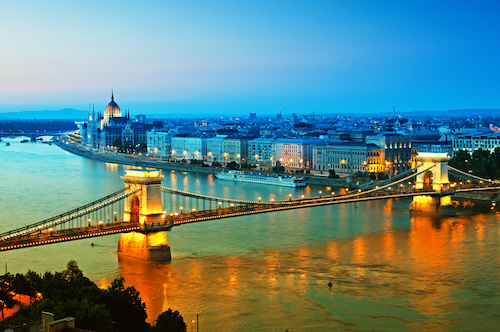 You may be able to claim sickness benefit
There are also gaps in healthcare provision across the country, since the system is under strain, and although it is defined as free at the point of delivery, there are reports of 'gratitude' payments to doctors (hálapénz) and some out-of-pocket costs.
Many doctors in the state sector have their own private practices. The 'gratitude' or parasolvency system creates inequities in treatment, with those who can pay more to the doctor receiving a better service. Essentially, this is a system of institutionalized corruption and is one reason why many expats choose to go directly to the private sector under comprehensive health insurance.
The OECD reports that national funding of Hungarian healthcare is significantly below the European average. The amount of public expenditure in Hungarian healthcare is around 4.8% of GDP, while the EU average is 7.2%. Moreover, the economic burden on the population is disproportionately high, with a large percentage of "out of pocket" expenses not subject to risk management.
Hungary's healthcare spending is below the EU average
Hospital financing is at a low level, resulting in an annual shortfall of around €120-200 million. These shortfalls are periodically settled by the government but there seems to be no provision for a sustained overhaul of the system.
Unlike many countries, in which urban public healthcare tends to be of a higher caliber than in rural areas, the EU gave funding to healthcare institutions with the exclusion of the capital, so hospitals in Budapest are under-funded. This may improve with the "For a Healthy Budapest" Program: this initiative concentrates on the modernization of both services and hospitals, including the creation of three central hospitals. However, there does not appear to be a strategic long-term plan.
Highly skilled medical personnel tend to leave the country to seek better wages and working conditions elsewhere. The state of some aspects of healthcare is described as 'critical.' Healthcare is overseen by a state secretary rather than a designated minister, a result of changes to the administrative system by the Orbán Government in 2010. The government dissolved the Ministry of Health which was merged with the newly-created "Ministry of Human Resources" (EMMI).
Private healthcare in Hungary
Due to the challenges with the Hungarian healthcare system, many expats opt for coverage under the private sector and take out comprehensive health insurance with international providers. The private sector is increasing, not just among expats but among local Hungarians: a rise in wages in addition to low public healthcare spending has led to a concomitant rise in the take-up of private health insurance.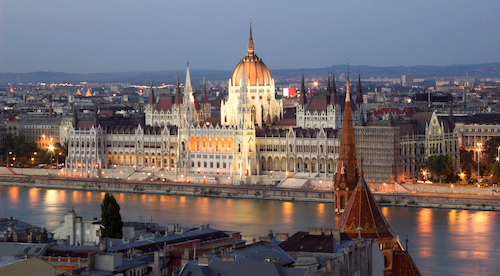 Private health cover is increasingly popular in Hungary
More employers are now offering private cover as part of employment packages, both to expats and locals. MedAlliance Holding, which runs the Róbert Károly Private Hospital in Budapest, says that private health insurance is expanding at a 'breakneck' pace.
Private healthcare provision is of a good standard in Hungary. In addition to a range of primary and secondary healthcare services, you will be able to access treatments such as:
• dental treatments
• cosmetic and aesthetic treatment
• ophthalmological interventions
• fertility treatments
Strict regulations govern the oversight of doctors in Hungary, with 50 mandatory hours a year of continuing education for licensed practitioners, higher than many European and American requirements. For example, cosmetic surgeons must complete up to 13 years of study. Following 6 years of medical school, future cosmetic surgeons must be trained in a clinical setting for 3 to 5 years depending on specialization. Then they can apply for accreditation that requires a further 1 or 2 years of study.
Would you like to share your experience of life abroad with other readers? Answer the questions here to be featured in an interview!