This northern European nation, like other countries in Scandinavia, has a reputation for progressive politics and it is an appealing choice for more adventurous expats seeking employment. The advantages are that you will have an interesting and unusual working environment; disadvantages include possible difficulty in finding work, since Iceland is a small nation with few urban centers. However, employment experts suggest that the country will need an increased number of foreign workers in the next decade, due to labor shortages. We will look at some of your employment options below.If you are a member of an EU, EEA or EFTA nation, you will not need a work or residence permit for the first 3 months of your visit: after that, you will need to formalize your position by registering your address and applying for a tax card with the National Registry, the central body who deal with residence and work issues. You will then be issued with a 'kennitala' – your multipurpose ID number.
If you are not a member of the above group of states, you will have a different status and must apply to the Directorate of Immigration in addition to the Directorate of Labour: the latter will need to issue you with a work permit before you can legally take up employment. You can also apply for a working holiday visa if your employment is likely to be of a shorter duration.
You will need to apply for both before travelling to Iceland, and note that the country prioritizes Icelandic and EU/EEA/EFTA citizens for employment purposes, unless you possess specific professional skills which an Icelandic or EU/EEA employee cannot replicate.
If you already have employment lined up, once you have been granted a work permit, you can apply for a D-visa.
The Directorates may also issue temporary work permits, known as a 'shortage of laborers' permit, in order to plug particular skills gaps, which can only be renewed once. This is worth applying for if you are only looking for temporary employment.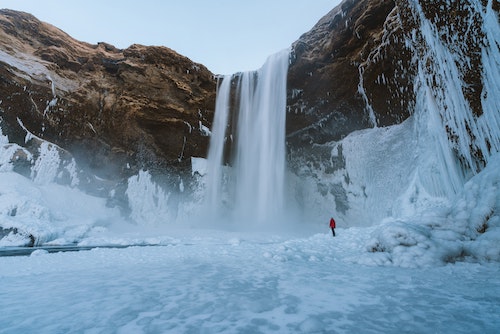 Temporary work permits can be issued to fill skills gaps
It would be helpful for you to speak basic Icelandic: although the majority of the population have English language skills, some local companies operate primarily in Icelandic. It depends whether you are working for an international company or a local one.
Otherwise, Iceland has a wide range of employment opportunities, including the technical sector, engineering, media, and finance and business sectors.
The biggest industrial sector consists of aluminium smelting: there are 3 main sites for this and Iceland is one of the top aluminium producers globally. Fishing also constitutes a sizeable percentage (11%) of the country's GDP, but this is more likely to be staffed by local employees: fishing is a traditional Icelandic employer. Tourism also comprises a large section of Iceland's economy.
The maximum working hours in Iceland are set at 48 hours: however, this includes overtime (which may be repaid in time in lieu or in pay) and a more typical working week consists of 40 hours. Business hours are typically 9 a.m. – 5 p.m. and in summer, 8 a.m. – 4 p.m. Iceland does not have a minimum wage, but average monthly wages are in the region of €5000 per month. An average hourly wage is currently 1,525 ISK (around €11). Social security and pension payments will be deducted from your gross pay by your employer.
You will have 24 days of paid leave per year, plus 13 public holidays. Most Icelanders take leave in July and August.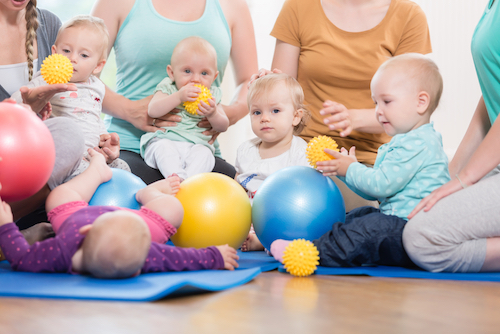 Maternity leave has recently been overhauled
You are entitled to a 35 minute break every 8 hours, and an 11 hour break every 24 hours.
Maternity leave has recently been overhauled and now consists of 3 months' leave for each parent, which they cannot transfer between them, and an additional 3 months which they can split. This can start 1 month before the birth of the child. You will be paid maternity pay if you have been continuously employed for 6 months before the birth of the child and you can also transfer your entitlement between EEA nations. Payments will be up to 80% of your salary.
As above, your spouse will be able to work if they are a member of a reciprocal nation state, but if they are from a country outside the EU/EEA, then they will need to apply for a separate visa: they will not be able to work simply as your dependent.
Job Vacancies
It is common to make speculative applications to companies – however, note that you must apply for work permits, if applicable, before you land.
Websites and personal networking are recommended by expats as the best ways of finding work in Iceland, and recruitment agencies (ráðningarþjónustur) if you are in a particular specialized industry. The local press also features job vacancies.
Applying For A Job
A single page CV/resume is acceptable: it is suggested that you send this via email with a short covering letter. It is also acceptable to make a follow-up email/phone call if you do not hear back.
Iceland has legislation against discrimination based on race, ethnic origin, religion/belief, disability, diminished work ability, age, sexual orientation and gender identity, biological gender characteristics and gender expression. It is a liberal, highly progressive country and you should, ideally, not encounter questions at interview which run counter to the law. Interviews in Iceland can be quite informal and may not take place in the workplace.
Qualifications And Training
You will have an advantage if you are a member of a specialist profession and your employer is able to show that you can do a job that a local Icelander will not be able to do.
Would you like to share your experience of life abroad with other readers? Answer the questions here to be featured in an interview!