The quality of cancer care you are offered in India will depend on whether you are seeking treatment in the public or the private sector. Overall, cancer care in the USA is of a higher quality than oncological care in India, although expats should note that cancer treatment in some private clinics in India is specialised, undertaken by highly qualified personnel, and of a very high quality.India is a destination for medical tourism, and this includes oncological treatment, but there have been some high profile cases of Indian celebrities travelling to the States to undertake cancer treatment, rather than accessing the private sector at home.
Please read on to learn more about how cancer care in India compares with that in the USA.
Oncological treatment in the USA
If you need to seek cancer treatment in the US, and you are not eligible for Medicare or its sister program, Medicaid, you will need a health insurance policy that covers you for oncological treatment. Although this may be expensive, the care that you will receive will be of a high quality.
The American Society of Clinical Oncology has conducted surveys which show that patients are very satisfied with their care in collaborative practice models. David Chan, at the UCLA Oncology Centre, told Forbes that overall survival rates for cancer are better in the USA than anywhere else in the world, due to the over-testing and aggressive treatment that results from hospitals fearing litigation from their patients. This is not the case for all types of cancer, however. For example, Japan has a better record for treating stomach cancer.
Chan further notes that new treatments, such as immunotherapy, are more widely available in the US than in nations that have budget-capped national health systems.
However, the US system is under strain, due to the insurance-based nature of American healthcare. Providers noted that payer pressures were at the top of their list of challenges, with oncology practices experiencing issues in day-to-day operations, often related to payment, reimbursement, and competition.
Pain management has also become an issue in the US in relation to oncological patients, because of the recent opioid crisis. Cancer survivors report that "anti-opioid sentiment can be pervasive and hurtful."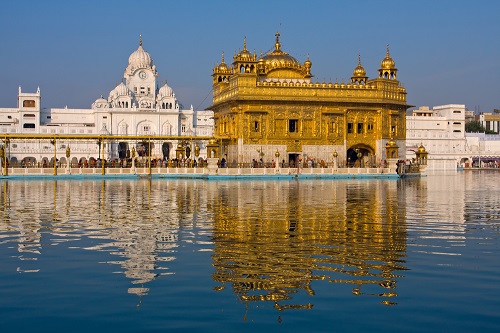 India is a destination for medical tourism, and this includes oncological treatment, but there have been some high profile cases of Indian celebrities travelling to the States to undertake cancer treatment.
Oncological treatment in India
Public healthcare in India is currently subject to considerable pressures. Long waiting times, overstretched and underfunded facilities, a perception of poor patient outcomes and poorly trained medical personnel, particularly in rural areas, are all current problems. Take-up of the public scheme, even under national health insurance, is low, with many patients choosing to rely on traditional or over the counter remedies, or even choosing to just suffer through their ailments.
In saying this, the above limitations do not necessarily extend to oncological treatment. There are a number of state hospitals that specialise in cancer treatment. You can obtain free care at the following:
• Tata Memorial Hospital, Mumbai
• Kidwai Memorial Institute of Oncology, Bangalore
• Tata Memorial Hospital, Kolkata
• Regional Cancer Centre, Thiruvananthapuram
• Cancer Care Foundation of India, Mumbai
The Tata Memorial Hospital, for example, has an Advanced Centre for Treatment, Research and Education in Cancer (ACTREC). It provides chemotherapy and radiology, plus ultrasounds, CT Scans, and MRIs, as well as real-time nuclear medicine scanning and PET Scans. The Regional Cancer Centre in Thiruvananthapuram has a Cancer Care for Life (CCL) scheme to gather funds for people with cancer.
The Cancer Care Foundation, which also has branches in Bangalore and Nasik, aims to provide alternative and complementary therapies. These include Ayurveda, yoga and cow urine therapy, along with dietary and nutritional consultations.
These institutions are state funded and aim to provide oncological care for those who cannot afford private treatment.
Overall, there are 27 state recognised cancer centres under the National Cancer Control Programme. In 2010, the Indian government launched a comprehensive National Programme for Prevention and Control of Cancer, Diabetes, Cardiovascular Diseases & Stroke (NPCDCS), and this spans several districts across 21 states in the county.
Mumbai's Tata Memorial Hospital has established a national cancer grid, which links all existing and proposed cancer centres, in an effort to provide coordinated treatment of uniform quality.
If you decide to seek private treatment, make sure that your current insurance covers this. Some policies may not include pre-existing conditions, so cover may depend on how recent your diagnosis is. Some insurers offer specific cancer plans, which may cover multiple treatments. Make sure you examine your policy carefully, as some types of cancer, such as skin cancer, may not be covered.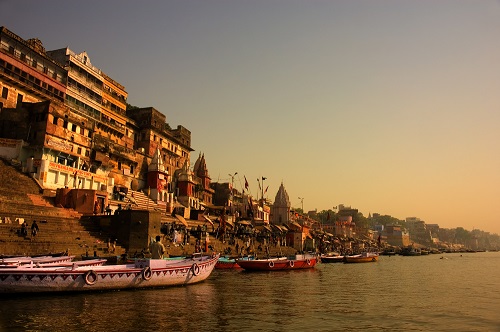 If you decide to use private medical treatment in India, check that your health insurance covers this, unless you are willing to pay out of pocket.
You can also pay out of pocket, but be aware that the costs can escalate rapidly. For instance, the average cost of treatment for breast cancer with a private practitioner would be in the region of Rs 500,000 to Rs 600,000 (US$6K to US$8K). This would include examination, surgery and radiotherapy. However, with targeted therapy, six cycles of chemotherapy can cost up to Rs 20,000,000 (US$27K). Some other costs are:
• Colon cancer treatment: around US$7K
• Gamma knife surgery for brain cancer: US$6K
• Prostate cancer surgery: US$9800
• Hysterectomy: US$5K
• Thyroid surgery: US$6K
Whilst these costs are significantly lower than in the US, they are still expensive. Therefore many expats opt for private health cover.
You will find a range of private hospitals across the country, and some of these specialise in oncological treatment, such as the Apollo Cancer Centre in Chennai. This centre has 300 beds, and offers advanced tertiary care in oncology, orthopedics, neurology and neurosurgery, head and neck surgery and reconstructive and plastic surgery. It also offers facilities to search for a potential unrelated donor, if necessary, and offers transplantations. It has a dedicated chemotherapy ward and a dedicated stem cell transplant unit.
India also has Healthcare Global Enterprises Ltd (HCG), which is their largest provider of cancer care, with a network of 23 comprehensive cancer centres, spread across India.
To conclude, oncological treatment in the USA is more advanced than that in India, but this is not to say that Indian oncological care is not comparable to that experienced in other Western nations, particularly in the private sector. Cancer treatment in the USA will cost significantly more than in India, although costs in the Indian private sector can still be expensive and ideally you should consider private health insurance.