Even if you are resident and working in Indonesia, you will not be eligible for the national health insurance scheme. You will therefore need to take out private cover. Some policies have a clause that covers prescriptions, but either way, you will have to pay up front at a pharmacy to access any medication. We will look at some of your options below.
What is available?
Universal health insurance was launched by the Indonesian government in 2014 under the Jaminan Kesehatan Nasional (JKN) scheme. It is a two tier, single payer system, and its aim was to provide coverage to all Indonesians by 2019. The scheme has over 75% of the population already covered.
As an expat, you will not be able to benefit from the scheme, but it will nonetheless have an impact upon you, because the increased coverage has led to a corresponding increase in the demand for medications, since some prescriptions are now covered under the JKN.
This has caused problems for the Indonesia health authorities, and has led to shortages of some medications. Medicine (obat) costs money, and the Indonesian government, trying to minimise the budgetary impact of the JKN, has been requesting a price reduction, sometimes up to 40%, from pharmaceutical companies, who are reluctant to comply with the demand.
This is a big market, and currently around 200 local pharmaceutical companies and more than 20 overseas providers are competing for it. However, they do not want to subsidise their own medication by offering a substantial discount. Thus some rural clinics have reported running out of medication and finding it difficult to restock. Where you are located will have an impact on how easily you can find medication. For example, if you are based in areas like Jakarta, you should have few problems.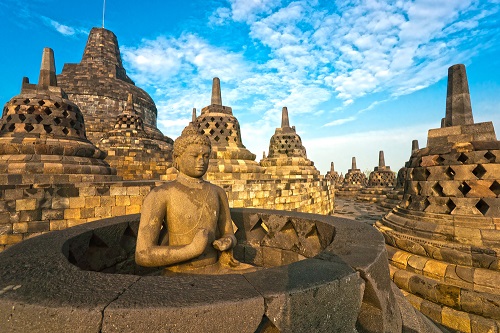 Some rural clinics in Indonesia have reported running out of medication and finding it difficult to restock.
The government is also striving to become a home producer of medication. Indonesia is a diverse country with many natural resources, and some of these could contribute to developing medicines. Therefore the government is investing in homegrown pharmaceutical research.
You should be aware that some medication is currently banned in Indonesia, including anything containing psychotropic substances. Some prescription medication from Australia, for instance some ADHD medication and some painkillers, are not permitted in Indonesia. Morphine is also banned, being an opioid, and so is anything containing amphetamine. The list of prohibited substances also includes:
• Carisoprodol
• Chlorpromazine
• Codeine
• Tramadol
• Paradeine
• Barbiturates
• Pethidine
• Hydromorphone
• Buprenorphine (also known as subutex)
• Oxycodone
If you are bringing medication into Indonesia and are concerned either that it is banned or that it contains a prohibited substance, it is worth speaking to your GP. For a fee, your local Indonesian diplomatic mission can write you a Certified Letter of Approved Medicines, although this is neither for purposes of legality – therefore, you could still be arrested for having banned medication – nor does it give a guarantee that you will be exempted from any checks and legal consequences that may arise.
You must get a letter from your home GP, and a copy of your prescription, explaining why you need your medication, to bring with you to Indonesia. You may need to get this translated into Indonesian, particularly if it is for a 'borderline' substance, such as a strong painkiller. The amount that you bring into the country is also likely to be regulated, but you can check this with customs, or with your local embassy before you fly.
How much do prescriptions cost?
Medication costs have polarised. Some named brands of medicine have now been priced out of the market for many Indonesian locals, while generic brands have become so cheap that customers question their efficacy. However, generic brands still remain in high demand, and the rising wealth of some of the population is keeping the overall market for named brands buoyant.
Some authorities say that brand names can be 20 times the recommended international reference prices, and that there is little difference between the prices of medication in the public and private sectors.
Some drugs were also about two to seven times higher than the most common generic equivalents, and could rise to as much as 10 to 15 times higher. One expat quotes a cost of AUS$35 for voltaren, for example, as compared to AUS$9 in Perth. A box of Sumatriptan migraine medication can cost US$37 for 10 tablets.
Be wary of buying medication from roadside stands. Although this can be very cheap, it is not always reliable, may be past its sell by date, and may not even be real medication.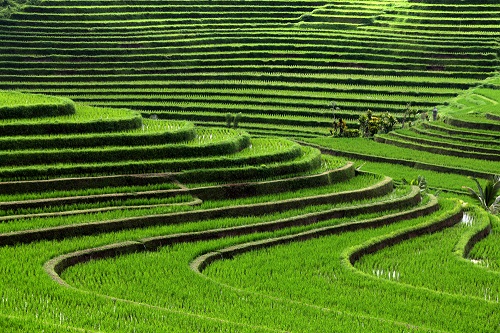 Some brands of medicine have now been priced out of the market for many Indonesian locals.
How to get the care you need
Apotik (pharmacies) are found throughout the country, and there are also a number of state-owned pharmacies. Remember to take the packaging of your prescription (kopi resep) with you, plus any doctor's letters, and you can also ask the pharmacist if there is a generic brand (obat generik) instead of a more expensive brand name. Some pharmacies have a GP onsite.
You can order medication from your home country, unless it is on the prohibited list, but will need to make sure that the sender labels the package clearly, and does not require a Badan Pengawas Obat dan Makanan (a permit). You may find that there is a limit on the amount of medication that you are allowed to order in, such as three months' supply of your prescription meds.
The MIMS (which can be found online, as well as in pharmacies) is an English-language drug directory, which lists all drugs available in the country in both brand and generic names; it will also give details of the manufacturer.
Changi Airport has pharmacies, and you can also buy over the counter medication when flying out from Singapore.