Under the National Health Insurance Law of 1995, the Israeli government extends universal coverage to every Israeli citizen and operates a two-tier health insurance system based on both public and private health insurance.Signing up with one of the four national schemes is compulsory for all Israeli residents, but as a foreign worker, you will be entitled to private coverage arranged by your employer. We will look at some of your options in both the public and the private sectors below.
How does the Israeli state health insurance system work?
The Israeli state health insurance system is run on a not-for-profit basis, and residents are obliged to sign up to one of four official health insurance organisations, known as Kupat Cholim/Holim (קופת חולים or "Sick Funds", also known simply as health funds). You have the right to choose which fund you register with, and once a year you will have the opportunity to change funds.
The funds are:
• Clalit
• Leumit
• Maccabi
• Meuhedet
Each fund runs its own medical facilities, so it is important to check that your doctor or hospital is registered with the network, although you can choose which medical provider you use. This applies even if they are not with your specific fund; Israeli health funds often share facilities.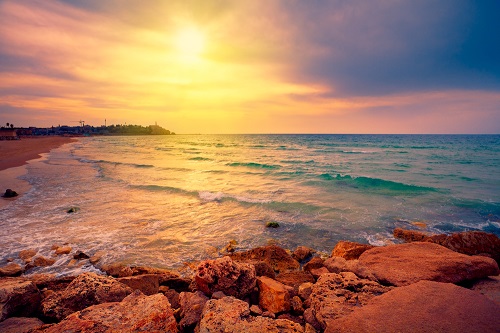 The Israeli state health insurance system is run on a not-for-profit basis
If you are an expat who is earning an income and paying national insurance contributions, you will be covered by state healthcare automatically and so will your dependants. However, this is a 'belt and braces' approach, since employers in Israel are also legally obliged to register their foreign employees with a health insurance plan – even those who do not yet have a visa – which will be with a private health insurance company. Check with your employer that this forms part of your employment package.
Your particular insurance policy will dictate which practice you can register with. Health funds and private providers will be able to give you an approved list and may also be able to recommend English-speaking practices if you do not speak Hebrew. The following medical centres are English-speaking:
• Hadassah Medical Centre (Jerusalem)
• Shaare Zedek Medical Centre (Jerusalem)
• Chaim Sheba Medical Centre in Tel Aviv
• Nazareth Hospital (Nazareth)
You can also check online via a database of licensed doctors provided by the Ministry of Health.
Dental treatment is not covered under the national health insurance (neither is optical care), so you may choose either to pay for this out of pocket or, if you think that you may require extensive treatment, to take out a private policy to cover it. If you need dental care, Clalit, Meheudet and Maccabi funds all run dental clinics. Although they are for profit, they will still be somewhat cheaper than the private sector. There will be a discount for members who have supplementary insurance. Each of the funds will set their own dental price lists. Orthodontic treatment is only available in the private sector.
You will be able to access most primary care treatment at your local clinic, but you are likely to need a referral from your GP if you require a consultation with a specialist. You do not necessarily need an appointment, but you may experience longer waiting times if you do not have one.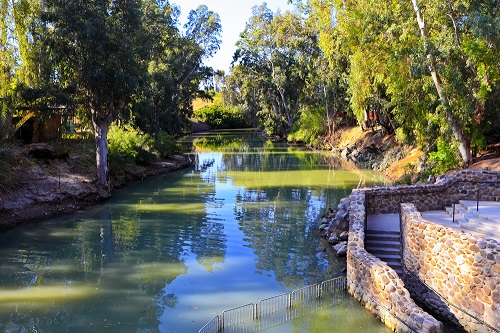 If you are earning an income and paying national insurance contributions, you will be covered by state healthcare
Your local hospital may be attached to teaching facilities. It will have an extensive remit. Israeli healthcare, both in the public and the private sectors, is of a very high standard. You can check if your GP is a member of the Israeli Medical Association.
Remember to take your health insurance paperwork with you. If you are signed up with one of the healthcare funds, you may need to show proof of this. Your insurance will entitle you to the 'Healthcare Basket', for which all Israeli citizens are eligible.
Accessing private healthcare in Israel
Although the Israeli national system is of a high standard, there can be lengthy waiting times for routine treatments. The country is facing a shortage of doctors, due to retirement, and there is also a chronic shortage of nursing staff. There is a shortage of hospital beds, too.
In Israel, you have the option of taking out private insurance, known as sharap, which will give you access to a higher quality of comfort (such as a private room and beds for visitors) and help you to avoid long waiting times.
If you are looking for a private clinic, check with friends and colleagues for word of mouth recommendations. Private healthcare will cover a full range of primary and secondary care, plus dental and optical treatment, as well as elective procedures, such as cosmetic surgery.
Do not be afraid to shop around, as prices can vary. Also, bear in mind that the cheapest option is not always the best, and it may be worth asking for references and testimonials. Israeli doctors in both the private and the public sectors are usually very highly qualified.