Japan is a great destination for those looking to keep fit and well. If you are an expat living and working there, then you'll find plenty of ways to keep yourself healthy, from exercising in beautiful scenery to exploring traditional forms of medicine and wellness. You can also benefit from adopting one of the world's healthiest diets. If you do experience any health issues, you can feel safe in the knowledge that Japan's healthcare system, both in the private and the public sector, is one of the best in the world.The Japanese lifestyle is largely geared towards physical health. The country has some of the lowest rates of non-communicable diseases, such as heart disease, in the world. However, there are some prevalent illnesses, such as gastric cancer, which may be partly due to the Japanese diet. Nonetheless, this diet overall – with its emphasis on fresh fish, noodles, rice and vegetables, as well as some pickled and fermented foods – is considered to be one of the healthiest in the world. Additionally, expat travellers who suffer from gluten intolerances report that Japan is an easy place to visit.
The Japanese diet is generally lower in sugar than many Western diets, and it is also comparatively low in processed foods. The Japanese have a long life expectancy and low rates of obesity. Okinawa has the highest number of centenarians in the world and the lowest risk of age-related diseases, such as diabetes, arthritis and cancer. Rates of dementia are also relatively low.
It is not just the food that is considered to be healthy. Some dietary experts believe that the country's fondness for green teas, such as Matcha, are also beneficial, as they contain a range of antioxidants.
You will also find plenty of opportunities to exercise in Japan. Some expats take advantage of the country's popular cycle routes. The Tour De Noto, starting in Kanazawa City and finishing in Toyama City, leads round one of Japan's largest peninsulas: the Noto Hanto (Noto Peninsula). Usa to Beppo is also a long and lovely ride, as is the 44-mile Shimanami Kaido, which has its own network of bridges and roads that are dedicated to cyclists and pedestrians. You can easily rent a bike – there are terminals for pick up and drop off along some routes – and there are plenty of opportunities for you to stay at inns or on campsites to break up your journey. Japanese cities are bicycle-friendly, too.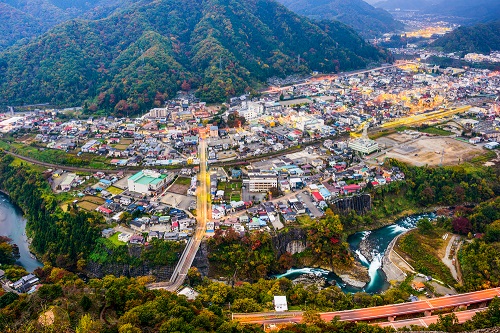 You will find plenty of opportunities to exercise in Japan; for example, you can take advantage of the popular cycle routes
Since Japan is made up of a series of islands, which are often mountainous, water sports and skiing provide many opportunities to keep fit, and you may wish to take advantage of the country's scenic hiking trails, too. Many places to stay offer luggage forwarding services, so you need only take a small bag with you on your actual hike. You can even hike up Mount Fuji, but be careful about altitude sickness; make sure you know the symptoms. Kumano Kodo, in the Kii Peninsula south of Kyoto, features an UNESCO-recognised series of pilgrimage routes.
Make sure that you take some waterproof clothing with you if you are planning on hiking, and if you are heading out in summer, then it is advisable to bring some sunscreen with you, too. It is also worth packing plenty of water.
Japan has a large number of gyms, particularly in urban areas, and gym membership has been becoming increasingly popular in recent years. You should find many options in Tokyo, but be aware that gym membership can be expensive in comparison to in the US and other places, with some expats quoting three-figure sums per month. However, there are also a number of public gyms you can access, which are located in the countryside as well as in the cities. Some may have pools, such as the Tokyo Metropolitan Gymnasium, which was used for Olympic training. Anytime Fitness, Tipness and FastGym 24 all run 24-hour gyms.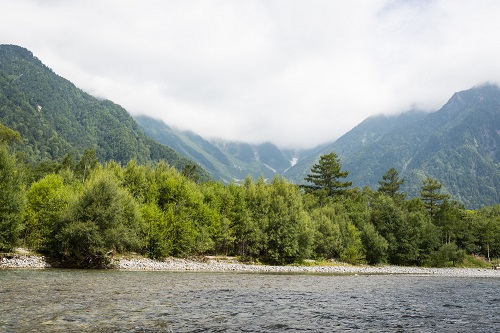 You may want to make use of Japan's scenic hiking trails
If running is your thing, then you might like to check out samuraisports.org and sign up for a marathon. They can provide information not only on running, but also on swimming, cycling and triathlons. Alternatively, you could take advantage of the country's many parks to do some jogging on your own or with a friend.
Relaxing is easy in Japan, which has a big bathing culture; taking a sauna or attending a sento (public bath) is popular in the country. You might also wish to explore some of Japan's traditional complementary remedies, such as reiki energy work, shiatsu massage or moxibustion heat treatments, in order to enhance your existing health. You will find that acupuncture is also on offer. The Japanese adopt many forms of traditional Chinese medicine, too.
If you have always fancied taking up a martial art, then Japan is an ideal place in which to do this. The country is the home of many forms of martial arts, including aikido, iaido, judo, and karate, and you will find classes and workshops in most areas, both rural and urban.
Some Western sports, such as basketball and volleyball, have been growing in popularity, and you can check out whether your locality has an amateur team. Japan also has over 2000 golf courses, some of which are world class, although they can be quite expensive.
With regards to your mental health, make sure that you do not become isolated from family and friends; keep in touch in person or digitally. The Japanese working culture can be tough, but try to make sure that you have some down time. The drinking culture among men can also be heavy-going, so watch your alcohol intake. Japan has a number of world-class hot springs (onsen) resorts, and you may wish to take some time out and book into one of these. Hokkaido has the largest number of hot springs in the country.