Japan is an increasingly popular destination for a variety of sports. Its mountainous regions are great for skiing, and the fact that the country is an island means that water sports are on offer in many coastal resorts. You can also engage in more traditional Japanese sports, such as martial arts, if you so wish. It's important to bear in mind that all of these activities have attendant risks.Japan has an excellent public healthcare system, and, if you are a resident, you may wish to rely on this if you do not have private health insurance cover. If you are visiting the nation as a tourist, you will need comprehensive travel insurance to cover any health-related costs, and you may need insurance that is specific to your chosen sport. We will look at some of your options below.
What cover is available for residents of Japan?
Japan has an excellent public healthcare system. If you are going to be resident in the country for more than a year, you will need to register with one of the forms of national health insurance; this is mandatory. Once you have done this, you will be entitled to access emergency care, as well as hospitalisation, if necessary. You may also be entitled to rehabilitation treatment, but you will need to consult with your doctor.
Many expats resident in Japan take out private health cover, either to top up existing care or to get quicker treatment in better facilities. If you intend to take out private health cover and engage in sporting activities when you are in the country, then read on to learn about your options.
What cover is available for visitors to Japan?
If you are visiting Japan as a tourist, you will need comprehensive travel insurance or full private cover. Depending on which activities you would like to engage in, it might be a good idea to tailor your cover to your specific sport.
Japan's coastal resorts are centres for many different kinds of watersports:
• Snorkeling
• Scuba diving
• Parasailing
• Sea kayaking
• Flyboard/hoverboard
• Surfing / bodyboarding
• SUP (standup paddle boarding)
If you sustain an injury, you will need to contact your health insurance provider to check whether treatment will be covered under the terms of your policy. If it is, then your provider may be able to pay for your healthcare treatment directly, but check this with the hospital, as they may ask you to pay in cash and then claim the money back from your insurance company once you return to your home nation.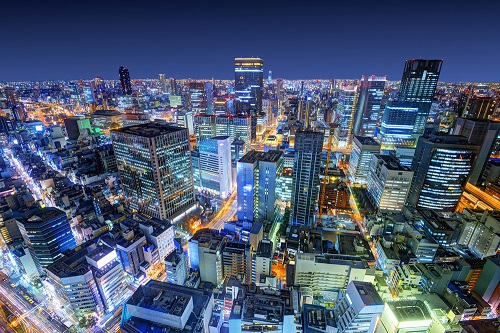 If you are visiting Japan as a tourist, you will need comprehensive travel insurance or full private cover
Note that there are time limits in place with most insurers for compensation claims. You will not be able to claim compensation for an injury suffered many years ago, for example.
If you booked your holiday through a registered travel agent, you should be covered by existing legislation, and they will be able to advise you with regard to making a claim.
Check whether your existing health insurance policy covers you for repatriation, as many policies do not. Also check whether your policy has a clause that is dedicated to covering sports injuries, either as additional cover, or as specialist cover, such as water sports insurance.
If you opt for specialist cover, make sure that this includes the activities that you are actually planning to do. Most companies will cover sporting activities to some extent, but the levels of protection can vary. Travel insurance policies may cover snorkelling and diving, for example, but will not cover sea kayaking. Most will cover:
• Swimming
• Surfing
• Standup paddle boarding
• Snorkelling
• Water skiing
• Rowing
Check, too, that your specialised policy does not have personal liability clauses that exclude vehicles, such as jet skis. For example, most travel insurance policies either do not include the following or they have exemption clauses:
• Jet skiing – you must follow local rules relating to water safety
• Scuba diving – many policies will only cover you if you have an open water licence, are diving under the supervision of a licensed instructor, and do not dive below a specific depth limit (usually 130 feet)
• Sailing – you must stay within 10 to 12 nautical miles of the shore
• Yachting – you must be within 60 miles of a safe haven
• White water rafting – some providers will only cover grade one to three rapids; others may cover up to grade five
• Fishing – some insurance providers won't cover deep sea fishing or spear fishing
• Paragliding – this usually only covers tandem paragliding with a licensed instructor
In addition to watersports, Japan has an extensive skiing industry, with a season that runs from December through to May across various resorts.
Make sure that your medical insurance covers you for any injuries on the slopes. You should be looking at a minimum of £3m in medical cover, and you should also ensure that your policy includes travel back to your home nation if required, as well as mountainside rescue. You will also need details of a 24-hour emergency helpline.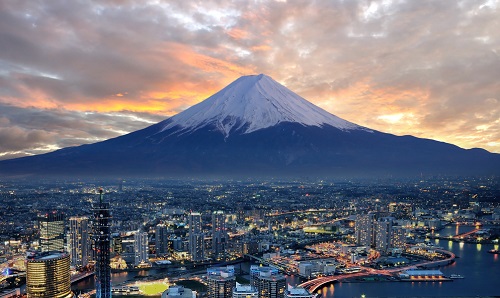 If you are skiing in Japan, make sure that your medical insurance covers you for any injuries on the slopes
Make sure that your policy contains a personal liability clause. This will cover you against legal action if you injure another person. A minimum of €1 million is advised.
A loss of use clause will cover you for any period when you cannot use your ski pass due to bad weather, illness or injury. This will generally take the form of a monetary amount per day lost. If you are injured, you can factor this into your insurance claim.
If you are planning on engaging in any 'extreme' winter sports, such as heli-skiing, check whether this is covered by your policy.
Please note that it is important to make sure that any private insurance includes reference to any pre-existing conditions.
Here are some average costs for a week's winter sports coverage for different people:
• Individual in their mid 20s: £8-£79
• Couple in their early 30s: £13-£133
• Family of four (children aged eight and 12): £19-£239
• Couple in their early 60s: £24-£140
Specialist policies can allow you to ski off-piste. Ski Club, for example, offers a policy for £130 annually for a 35- to 69-year-old for up to 45 days' skiing a year. They offer a policy for £210 annually for a couple and their children.
Where to seek treatment in Japan
You will find a wide range of private physiotherapy and orthopaedic specialists in Japan, and you should have little difficulty in accessing the treatment that you need, especially if you are in an urban area. Some doctors at university hospitals are specialists in sports medicine and treat athletes, such as the Seibu Lions. Tokyo Medical University Hospital in Shinjuku and Juntendo University Hospital have good reputations, and so does the Funabashi Orthopaedic Clinic. Tokyo Physio, among others, have English-speaking physiotherapists.
Some private clinics do accept national health insurance, but you should check this with them. They may require a reservation fee for an initial appointment. A shoulder MRI is quoted to cost around ¥7,400 (US$67). Some expats also recommend seikotsuin (osteopathy) massage (整骨院), which is covered by the national health but is in any case quite cheap: ¥500-¥1000 (US$4-US$10). This is not a medical treatment but is suitable for basic therapy. Physiotherapy will cost in the region of ¥1000-¥2000 (US$10-US$20) per session.