Whether you are resident in the Philippines or simply visiting, you may wish to take advantage of the country's beautiful coastline and beaches. The country is a major destination for diving and other water sports, and, particularly in areas such as Luzon, there are thousands of dive sites.Diving is a year-round activity with three main seasons. There are numerous places you can explore, and corals, sharks and wrecks can all feature in your diving experience.
Whichever activity you would like to do in the Philippines, it's worth remembering that there are always some associated risks. This article will take you through what cover is available in the Philippines with regard to sports injuries.
What cover is available for residents of the Philippines?
After a revision of the national healthcare system, the Philippines is now functioning on a two tier health insurance system, made up of public insurance and private cover. However, this may have limited application to you as an expat.
Your employer may sign you up with PhilHealth, the national health insurance scheme, but this offers fairly basic access. The public sector is overcrowded, underfunded, and may, in rural areas, be very rudimentary. The benefits of PhilHealth often do not fully kick in until your second year of coverage, and the scheme does not cover all costs.
Whether or not you are covered by PhilHealth, you will be able to access the public healthcare system if you are prepared to pay out of pocket. However, be aware that although hospital costs in the Philippines are not comparable to those in the US they can still escalate quickly.
• One night hospital stay: ₱2,500/US$50
• Visit to emergency room: ₱2,500/US$50
• Visit to a doctor: ₱500/US$10
• ICU: up to ₱30,000 per day/US$600
Many expats resident in the Philippines opt for private cover, either individually or as part of group insurance offered by an employer.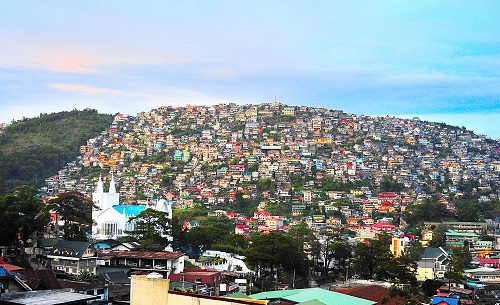 The Philippines functions on a two tier health insurance system, made up of public insurance and private cover
What cover is available for visitors to the Philippines?
If you are visiting the country as a tourist and intend to undertake any sporting activities, it is advisable to have comprehensive insurance.
If you sustain an injury, you will need to contact your health insurance provider to check whether treatment will be covered under the terms of your policy. If it is, then your provider may be able to pay for your healthcare treatment directly, but check this with the hospital, as they may ask you to pay in cash and then claim the money back from your insurance company once you return to your home nation.
Note that there are time limits in place with most insurers for compensation claims. You will not be able to claim compensation for an injury suffered many years ago, for example.
If you booked your holiday through a registered travel agent, you should be covered by existing legislation, and they will be able to advise you with regard to making a claim.
Check whether your existing health insurance policy covers you for repatriation; many policies do not have a medical evacuation cause. Also check whether your policy has a clause that is dedicated to covering sports injuries, either as additional cover, or as specialist cover, such as water sports insurance.
If you opt for specialist cover, make sure that this includes the activities that you are actually planning to do. This applies whether you are a visitor to the Philippines or resident in the country. Most companies will cover sporting activities to some extent, but the levels of protection can vary. Travel insurance policies may cover snorkelling and diving, for example, but will not cover sea kayaking. Most will cover:
• Swimming
• Surfing
• Standup paddle boarding
• Snorkelling
• Water skiing
• Rowing
Check, too, that your specialised policy does not have personal liability clauses that exclude vehicles, such as jet skis. For example, most travel insurance policies either do not include the following or they have exemption clauses:
• Jet skiing – you must follow local rules relating to water safety
• Scuba diving – many policies will only cover you if you have an open water licence, are diving under the supervision of a licensed instructor, and do not dive below a specific depth limit (usually 130 feet)
• Sailing – you must stay within 10 to 12 nautical miles of the shore
• Yachting – you must be within 60 miles of a safe haven
• White water rafting – some providers will only cover grade one to three rapids; others may cover up to grade five
• Fishing – some insurance providers won't cover deep sea fishing or spear fishing
• Paragliding – this usually only covers tandem paragliding with a licensed instructor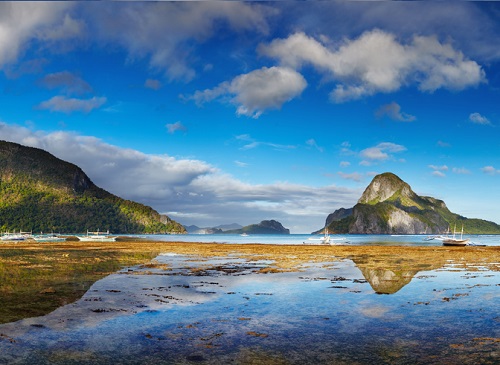 Most insurance companies will cover sporting activities to some extent, but the levels of protection can vary
Be aware that diving in the Philippines can have dangers that are not necessarily found in other places. For example, there are numerous venomous sea creatures, such as triggerfish, stonefish, lionfish and sea snakes. Make sure that you go diving with an experienced guide, and observe all reasonable precautions.
Doctors in the Philippines say that the most common sports injuries in the country are usually team-sport related, and they include ACL tears, ankle sprains, dislocations, and so on. Physiotherapy is in demand in the country, and there are a number of physio clinics, particularly in urban areas. Prices are competitive, with a consultation costing around US$20 and a massage often costing around US$10 to US$20 per session.
You should also be able to locate a chiropractor in your area without too much difficulty, and the country has a professional chiropractic association.
All of these clinics will be able to provide treatment for sports injuries, such as tendon, ligament and cartilage tears, repetitive stress injuries, musculoskeletal tension, back pain, and shoulder pain. Additionally, they will be able to advise you on the best course going forward, in terms of rehabilitation. Before you get treatment, you may want to get prior approval from your insurer and check that your chosen clinic will accept your policy.