Israel has a high quality healthcare system. If you suffer from a chronic illness there, you should find a good level of support for your particular condition. This article will take you through how the Israeli healthcare system works and its provision for chronic illnesses, as well as your options when it comes to private cover.
How does the Israeli healthcare system work?
The Israeli government extends universal coverage to every Israeli citizen, under the National Health Insurance Law of 1995. Healthcare is based on a two-tier health insurance system, comprising both public and private health insurance. Signing up with a national scheme is mandatory for all Israeli residents. As an expat, you are also likely to be entitled to private coverage arranged by your employer; this is a legal requirement. Some expats have their own private health insurance too. If you suffer from a chronic condition, you may wish to make sure that you have a policy that covers this
The Israeli state health insurance system is run on a not-for-profit basis, and residents are obliged to sign up to one of the four official health insurance organisations, known as Kupat Cholim/Holim (קופת חולים or sick funds). You have the right to choose which fund you register with, and you can change funds if you wish; there is an opportunity to do this once a year.
Each fund runs its own medical facilities, so it is important to check that your doctor or hospital is registered with the network, although you can choose which medical provider you see (even if they are not with your specific fund, as Israeli health funds often share facilities).
Your particular insurance policy will dictate which practice you can register with. Health funds and private providers will be able to give you an approved list, and they may also be able to recommend English-speaking practices if you do not speak Hebrew.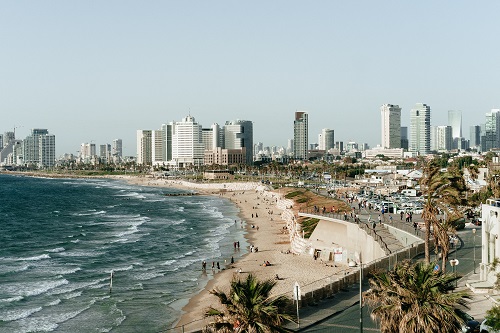 The Israeli state health insurance system is run on a not-for-profit basis
The Israeli healthcare system and chronic illnesses
The Israeli Ministry of Health reports that non-communicable diseases (NCDs), including heart disease, strokes, cancer, diabetes, obesity, and arthritis, are responsible for a significant proportion of the disease burden in the country. In 2013, NCDs were responsible for over 60% of deaths in Israel, and they constituted seven out of the 10 leading causes of death. Heart disease and cancer were responsible for nearly 42% of all the deaths.
Israel is therefore in line with many developed nations, in which NCDs are overtaking communicable diseases as the main causes of death. This is partly down to lifestyle issues: obesity, alcohol consumption, smoking, poor nutrition and stress. Although Israel is a relatively wealthy country, it is also a divided one. The overall health of the Arabic community, many of whom live below the poverty line, is significantly poorer than the health of the Jewish community, including among children.
You are considered to be chronically ill, according to the National Health Insurance Law in Israel, if one of the following applies:
• You receive a monthly maintenance dosage of at least one of the medications included on an approved list (which includes things like blood pressure medication, drugs for epilepsy and diabetes, diuretics and heart medicine)
• You have one of the illnesses on an approved list (such as diabetes, Alzheimer's, Parkinson's, arthritis, or an auto-immune condition)
• You do not meet one of the above criteria, but nonetheless receive one drug or a group of therapeutic prescription drugs continually for at least half a year
If you are registered as chronically ill, you are exempt from payment for medications in the healthcare basket, beyond the established payment ceiling. This includes medications that are not directly related to your chronic illness. This is arranged through the establishment of a quarterly or semi-annual co-payment ceiling on purchasing medications. The National Health Insurance Law sets the payment ceiling, and the health funds will cover your medication above this amount.
If you have reached retirement age, are registered as chronically ill, and receive an income supplement or an old age disability pension, you will be eligible for a discount of half of the ceiling established for the rest of those who are chronically ill.
Payment ceilings vary between the health funds: Clalit, Maccabi and Leumit have a ceiling of between ILS 900 and ILS 1000 (around US$200+), but Meheudet has a lower ceiling of around ILS 300 (US$90).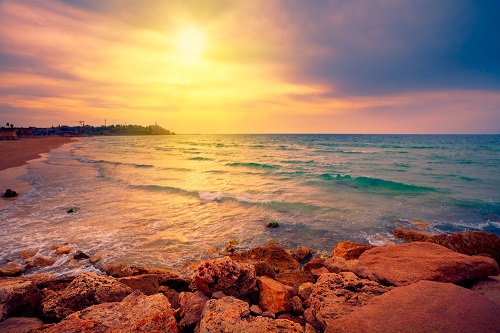 In Israel, you must sign up to one of the four health funds, which have different payment ceilings
Applying for disability/sickness benefit
You may be able to claim the general disability pension, a monthly benefit paid to those whose physical, mental or psychological impairments affect their ability to earn a living by at least 50% (or, in the case of a homemaker, affects their ability to function in the household by at least 50%). You will need to be evaluated by a medical committee before you are deemed to be eligible for this benefit. An organisation named Yad Mechuvenet, run by the National Insurance Institute, will assist you in making a claim, and you can contact them for more information. The maximum benefit that you can claim per month is ILS 3272 (US$915).
Private cover for chronic illnesses
Although the standard of public health insurance coverage in Israel is high, some expats also have private cover, either independently or from their employer, and you may wish to adopt this 'belt and braces' approach if you suffer from a chronic condition.
Remember to check whether your potential policy covers pre-existing conditions. The definition of a pre-existing condition varies between insurers. Usually the term applies to any conditions that present symptoms or for which you've been treated in the last five years. This normally includes any conditions you were diagnosed with over five years ago, but some insurers have different time limits for when the diagnosis must have been given.
You may also want to check whether your policy has a 'hospitalisation' clause that will cover you for occasional hospital visits. You may need to discuss this directly with your insurer.
The cost of your private insurance will depend on your age and the precise nature of your illness.